'World Of Darkness: Nexus'– Coming Soon From Demiplane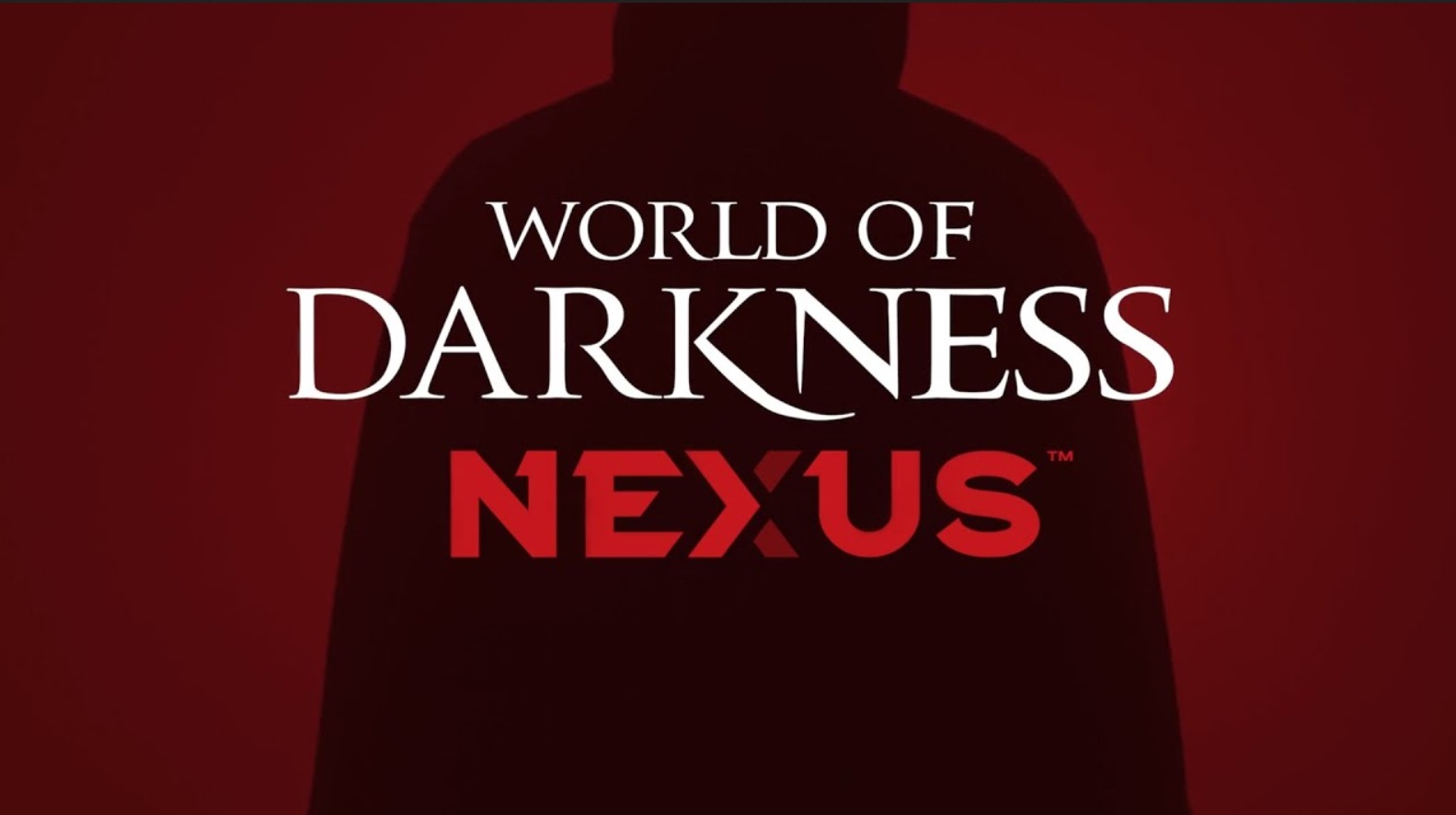 The World of Darkness is coming to a mobile device or screen near you. Get ready for Demiplane's newly announced WoD: Nexus.
Not far behind the announcement of Pathfinder: Nexus, Demiplane announced a World of Darkness version of the game. Demiplane, if you missed the news, is a new digital play platform that combines RPG tools and "virtual play spaces."
Now they're turning their focus to the World of Darkness, according to an announcement made earlier this week. The new platform will bring you everything you need for a WoD game– save for the black leather and eyeliner.
From the Team at Demiplane
Announcing WORLD OF DARKNESS NEXUS, the official digital toolset for the World of Darkness series of tabletop roleplaying games (TTRPG) that includes Vampire: The Masquerade, Werewolf: The Apocalypse, Hunter: The Reckoning, and more!
World of Darkness Nexus is set to release in 2022 with an Early Access phase targeted to release beforehand where community feedback will be collected that will help shape its development. Players can sign up for email updates and to be notified when Early Access is available at www.worldofdarknessnexus.com.
World of Darkness Nexus enhances the brand's tabletop roleplaying games with planned features such as a digital reader, rules and lore compendium, character builder, and interactive character sheet. World of Darkness Nexus will also feature a playspace with matchmaking and video chat where all the other features are fully integrated.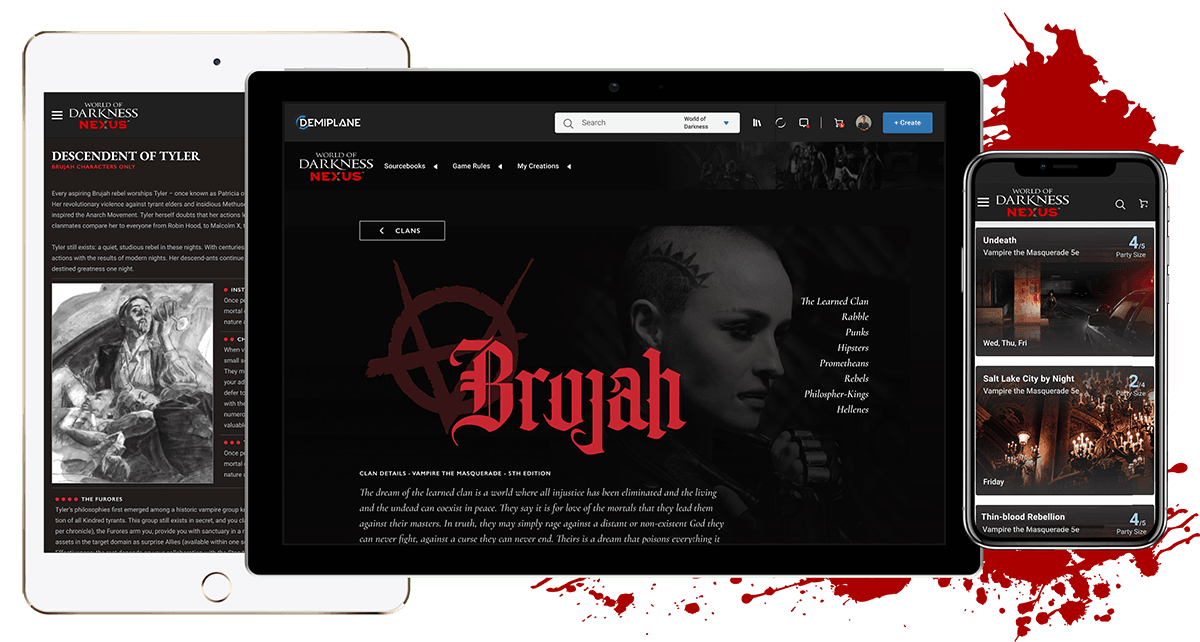 So it sounds like you can expect the full suite of digital tools. What's fascinating is the integrated "Lore Compendium". It's a handy thing for sure, because World of Darkness lore is a labyrinth at the moment.
Use the Compendium to navigate different Clans of the Caramilla, the Anarchs, and countless game changes over the last couple of editions. It'll be an indispensable guide for folks looking to play in the darkness of a city near you.
World of Darkness Nexus is set to release in 2022.
Subscribe to our newsletter!
Get Tabletop, RPG & Pop Culture news delivered directly to your inbox.