Age of Sigmar: Naked and Not Afraid – Origins of the Fyreslayers – PRIME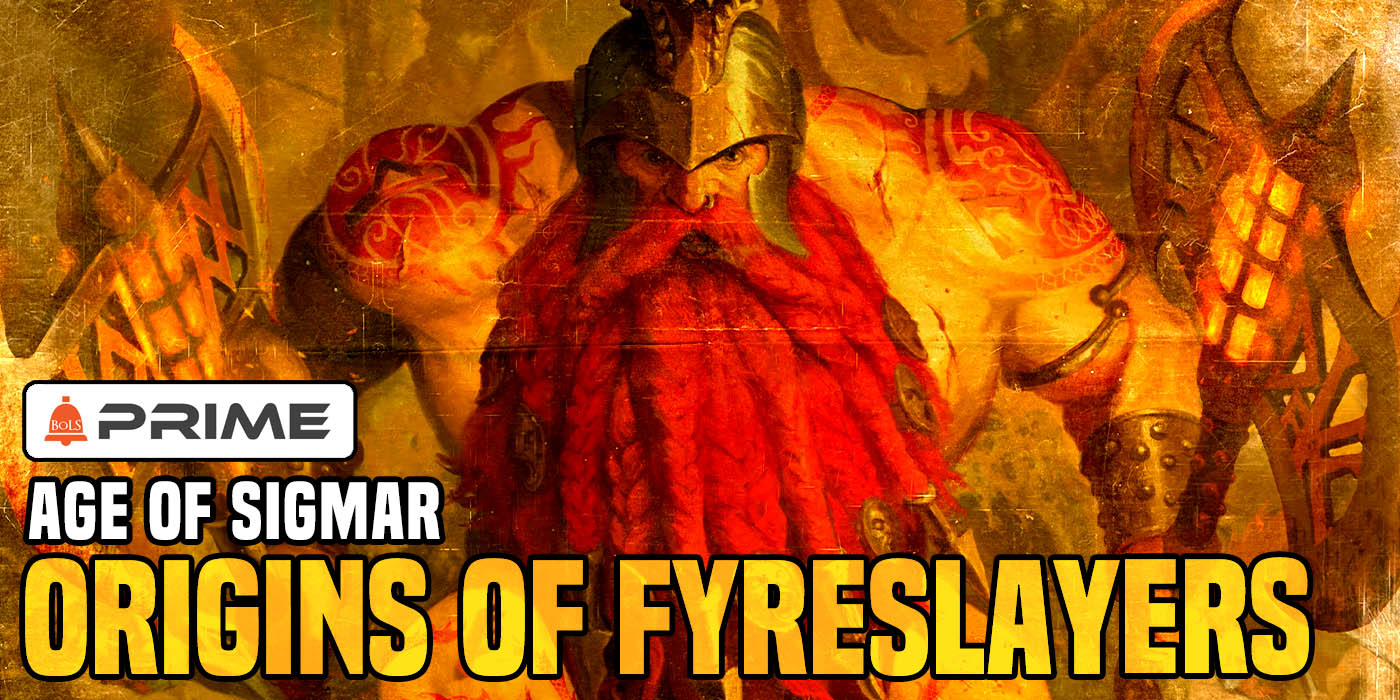 If less is more, these guys definitely have the most. Let's look at the real-life origins of Age of Sigmar's Fyreslayers.
The Mortal Realms are full of tough customers, from the disgustingly resilient followers of Nurgle to the massive warriors of the Sons of Behemat. However, it takes a special breed of grit to not only rush into battle clad in nothing but phenomenal facial hair and a bad attitude but also to hammer forge-hot gold runes into your body and barely flinch. That is exactly what the berserker warriors of the Fyreslayers do, and it's marked them out as one of the most iconic factions in the Realms. Of course, as with every other army, the angry gingers have their roots in several parts of the real world, and even though no warriors were hammering molten armor into their skeleton (that we know of) there were many warriors of old that bear a striking resemblance to the Sons of Grimnir.
Old World Origins - Slayers
The Fyreslayers themselves are not exactly a "new" faction, and their Warhammer roots stretch all the way back to fantasy. In the Old World, a dwarf that suffered a horrific loss or slighted their honor or the honor of their family in some way woul...

Already a member? SIGN IN
Become a Member
Join BoLS Prime and get access to exclusive member-content and No ads.
Originally from North Carolina, Clint comes to Austin as the latest in a long list of haunts of a wandering actor. An avid gamer, writer, actor, pyrotechnician, and general nerd, he writes two Age of Sigmar weekly articles for Bell of Lost Souls from a slightly less than meta angle, plus a weekly tournament roundup. When not busy being a clueless cowboy, Winterfell Bannermen, or whatever else acting life throws at him, he enjoys reading folklore from around the world, writing narratives for his Wargaming armies, or watching all the movies he can. Look for his storytelling podcast, By the Dancing Fire, or find him on Twitch at RedWendigo13.