Kickstarter Round-Up: Dinosaurs, Lava Terrain, Mechs, and More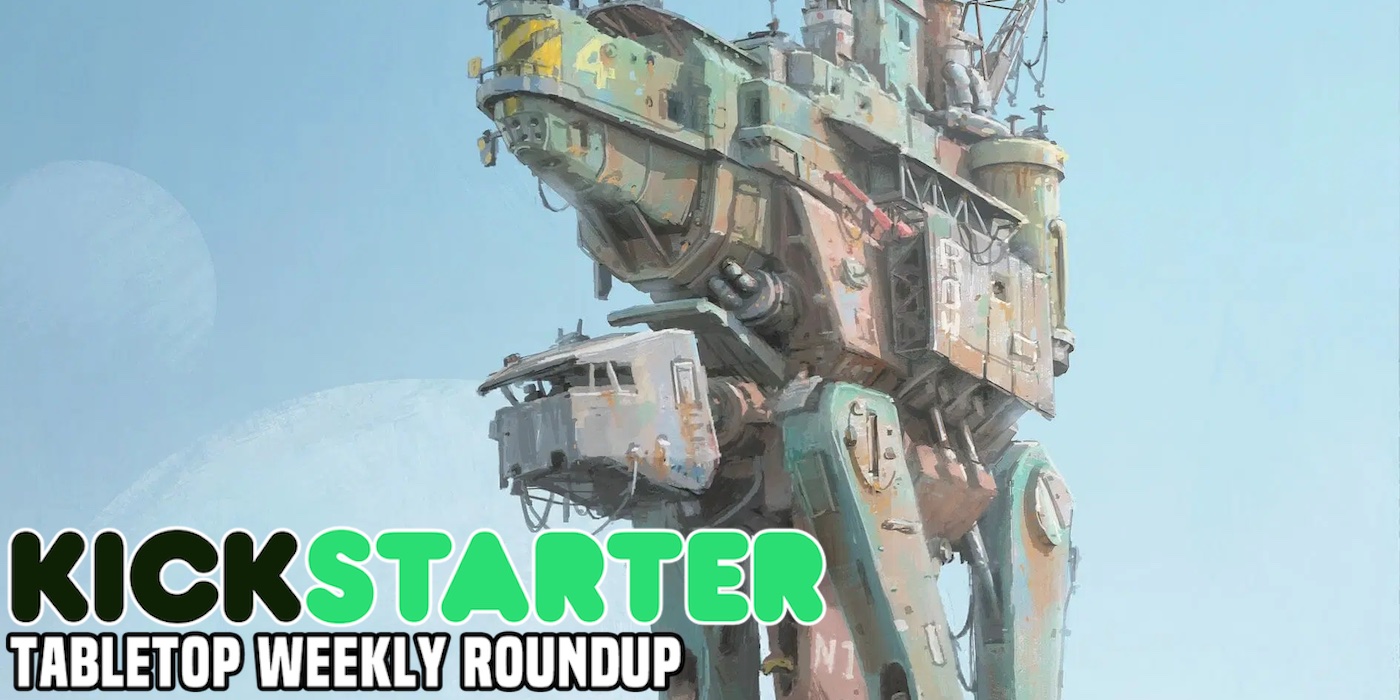 Come check out this week's batch of Kickstarter and crowdfunding highlights!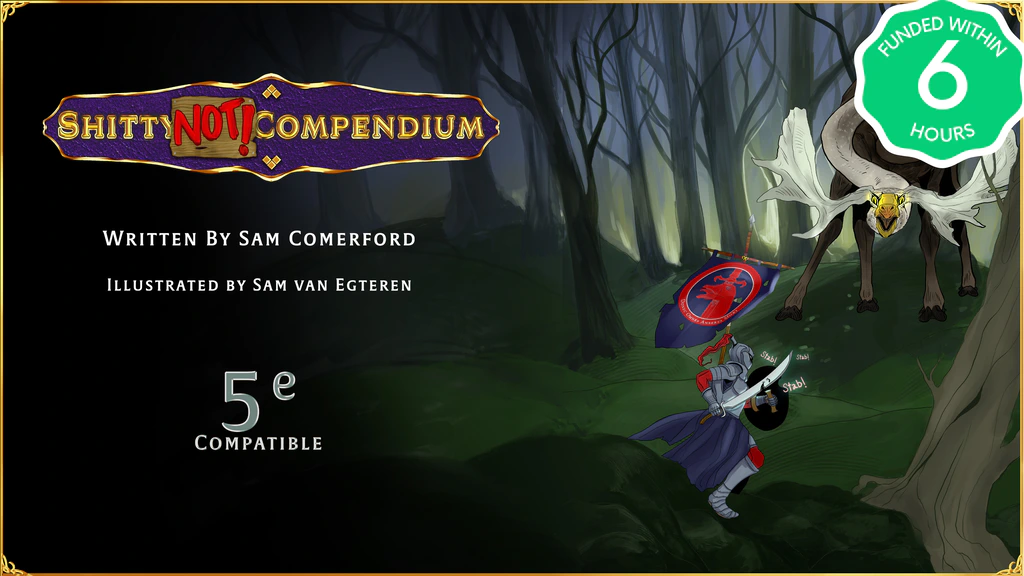 You might be asking yourself "why would you call your book of ideas 'shitty'?" Well, we play a little fast and loose with the definition of that word around here–and if you take a look at the "Shitty Not Compendium," you'll get what I mean! It's been something of a joke on the Roleplaying and Rollplaying Twitter account that I would post all sorts of ideas and then label them "shitty" regardless of their quality.
In this book, there are:
20 Character ideas for each of the 13 official 5e classes (0ver 250 total)
20 Spells, Monsters, and Plot ideas each
50 Item ideas
Pledges start at $15 for a PDF.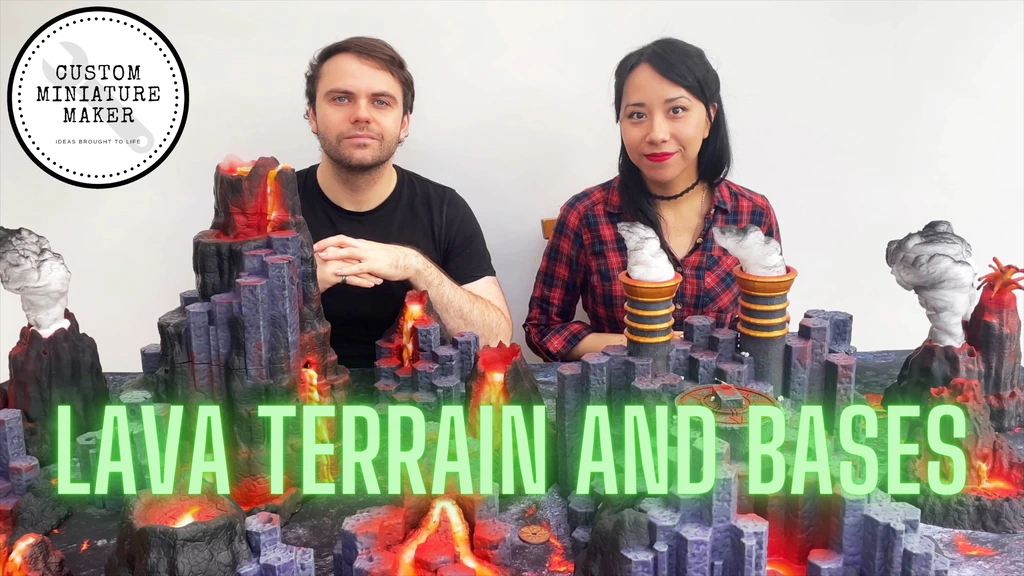 The lava terrain and bases set has a vast number of pieces consisting of 2 very large centre terrain pieces, 15 large terrain pieces, 6 objective markers and 100 unique lava themed bases to ensure your army/characters matches the ground they are treading on. This is without counting the vast number of stretch goals and very low priced optional add-ons. 
The terrain is specially designed for playability. A vast amount of terrain available out there looks very pretty but is not functional for play. This lava terrain set is made so that the large pieces are stable and climbable to bring a much more 3 dimensional element to combat.
Pledges start at $26 for a set of scatter terrain files.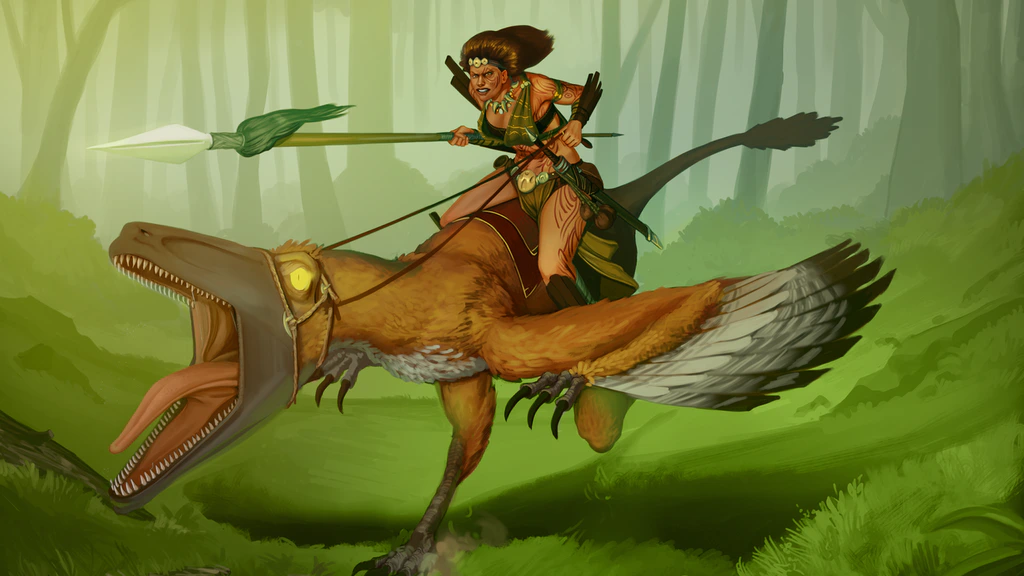 Subscribe to our newsletter!
Get Tabletop, RPG & Pop Culture news delivered directly to your inbox.
Hello, internet, my name is Chamomile and this is Cora's Guide to Dinosaurs, a 'zine size guide to dinosaurs and barbarians for 5e! Unleash your rage with four new barbarian classes, from the Titan Master's oversize mounts to the Scorpion Warrior's mastery of the desert, command a pack of animal allies as the Beast Whisperer or ride a utahraptor into battle as the Raptor Master!
Pledges start at $5 for a digital copy.

The latest addition to the Immortal Kings Fantasy, Forces of Night faction have been sculpted and casting of 100 box sets is being completed shortly.  This campaign aims to act as a preorder for this new set of miniatures, at 25% discount, before they go up for general retail. Every pledge level comes with digital downloads.
Pledges start at $15 for all STL files.

Salvage Union is a post-apocalyptic mech tabletop roleplaying game powered by the Quest RPG. 
You play as a rag-tag group of Mech Pilots who make ends meet by salvaging scrap within a post-apocalyptic wasteland. Your pilots, as well as their entire ecosystem and community live on a huge ship-like mech known as a Union Crawler. You range out of this crawler on your scrap built mechs to tackle the denizens of the wasteland in a constant hunt for salvage to upgrade and survive.
(This week's header image is from this campaign.)
Pledges start at $20 for a PDF.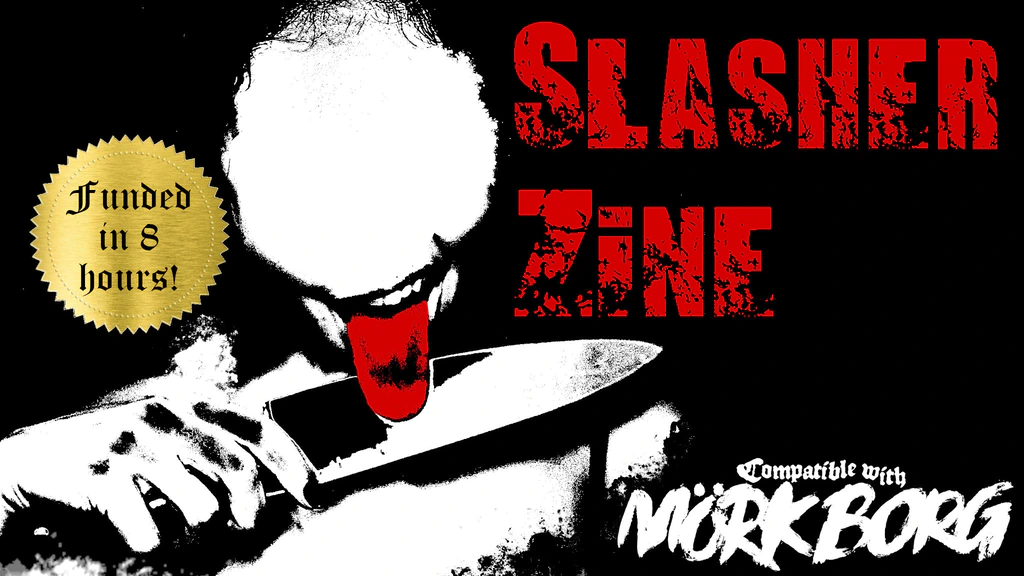 Slasher Jam was a  jam I ran over the course of October 2021 that got 20 entries. I have  compiled those entries into 2 volumes. Volume 1 contains classes, items,  and monsters. Volume 2 contains the adventures of Slasher Jam.
Volume 1 is 60 pages and contains all the submitted classes, items, and monsters. Volume 2 is 80 pages and contains the adventures of Slasher Jam.
Pledges start at $5 for a PDF.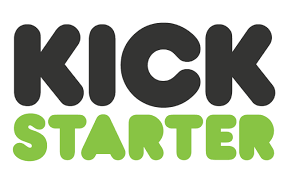 ~Which Of These Campaigns Caught Your Attention?