Nic Cage Stars as Nick Cage in 'The Unbearable Weight of Massive Talent' First Trailer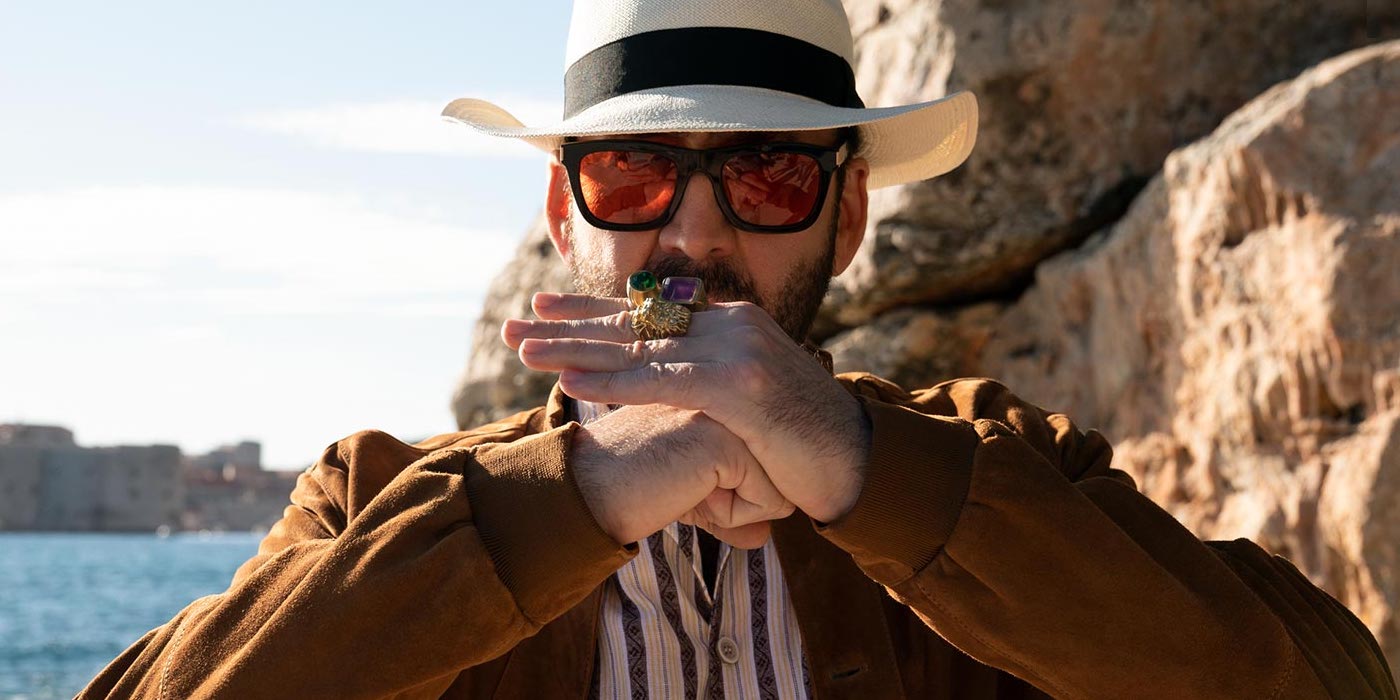 Nic Cage as Nick Cage acting out all of Nic Cage's famous roles to save his family from a cartel. This is going to be amazing.
In The Unbearable Weight of Massive Talent, Nicolas Cage's life has fallen apart. He's not getting work, and he has to agree to appear at a party for pay in order to handle his bills. The job proves to be more complex when the CIA gets involved.
Apparently, there was a nasty bidding war for the project before production started. HBO Max and Paramount lost out to Lionsgate. And they really did lose out.
Yep. I'm going to go see that. Opening weekend even– as all Nic Cage fans should.
These two look like they had a heck of a lot of fun shooting this. Ok, maybe one of them.
The Synopsis of this Marvelous Piece of Nic Cage Meta Art
Nicolas Cage stars as… Nick Cage in the action-comedy The Unbearable Weight of Massive Talent. Creatively unfulfilled and facing financial ruin, the fictionalized version of Cage must accept a $1 million offer to attend the birthday of a dangerous superfan. Things take a wildly unexpected turn when Cage is recruited by a CIA operative and forced to live up to his own legend, channeling his most iconic and beloved on-screen characters in order to save himself and his loved ones. With a career built for this very moment, the seminal award-winning actor must take on the role of a lifetime: Nick Cage.
The movie also stars Pedro Pascal as superfan Javi Gutierrez; plus Sharon Horgan, Ike Barinholtz, Alessandra Mastronardi, Jacob Scipio, Lily Sheen, Neil Patrick Harris, and Tiffany Haddish.
The Unbearable Weight of Massive Talent arrives in Theaters on April 22, 2022.