RPG Kickstarter Round-Up: Beasts, Ooze, Gobos, Fey, and More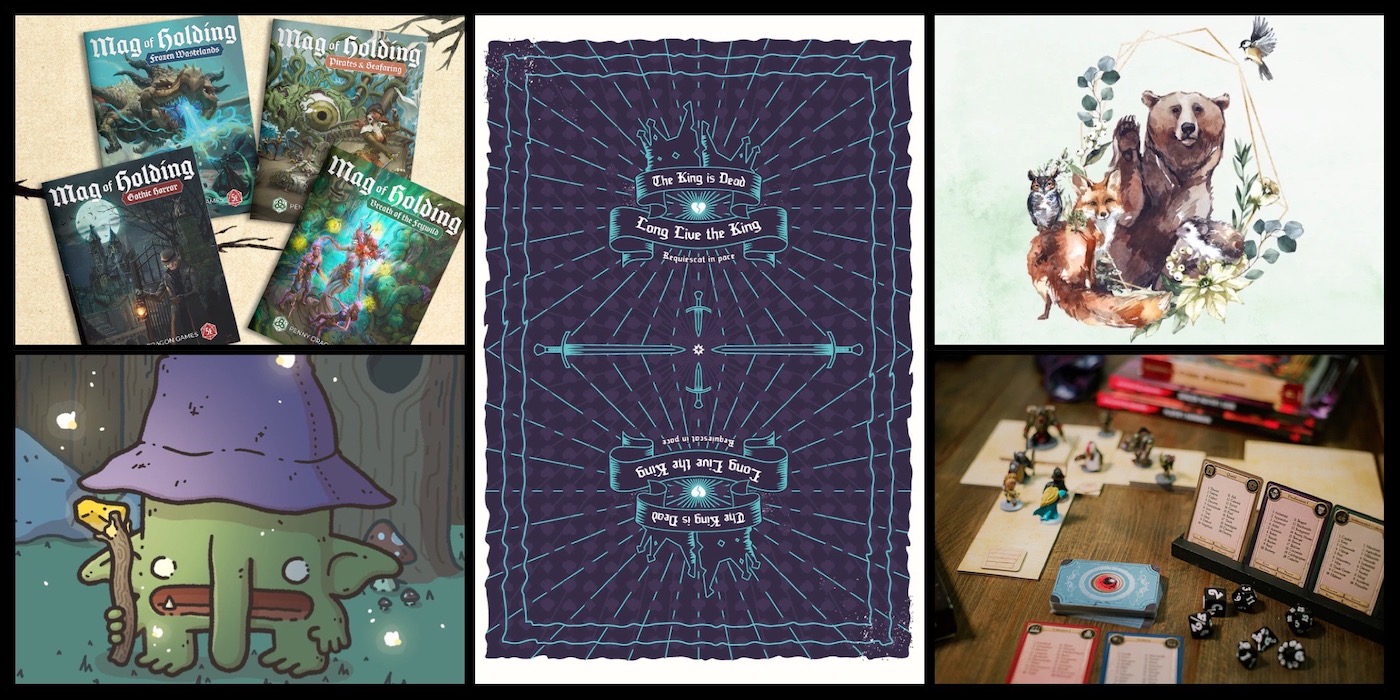 Come check out this week's batch of RPG Kickstarter and crowdfunding highlights!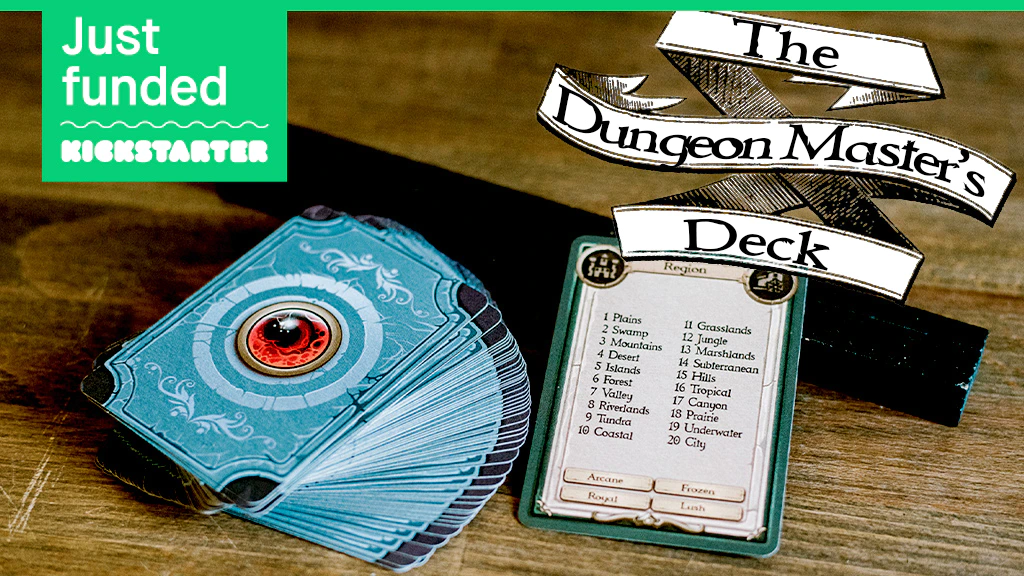 The Dungeon Master deck is a set of cards to help DMs and players create memorable characters, quests, villains, locations, & campaigns.
A simple deck of cards, endless possibilities. That's what The Dungeon Master's Deck gives you. Each card gives 25+ options for every element of table top RPG campaign creation. Using a combination of random tables, Story Cube style iconography, and modifier phrases, this deck can create every element of a living and breathing roleplaying world and campaign in minutes. Fully compatible with 5e and Pathfinder 2E as well as any other fantasy RPG system. 
Pledges start at $10 for a digital deck.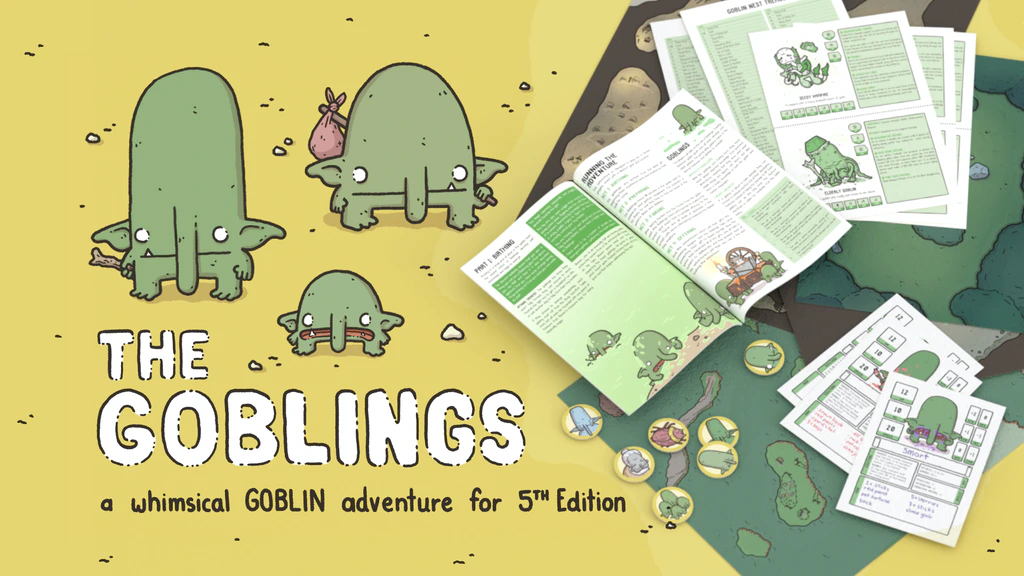 The Goblings is a quirky 5e adventure module that's jam-packed with more goblin goodness than your little green mitts will know what to do with. Explore the world as only a freshly spawned goblin can with over 25 pages of adventure, fully illustrated maps, easy-to-use reference cards, unique monsters, treasure tables, and a goblin's hoard more.
Experience life as a new-born gobling, embark on your first adventure outside the nest, and do whatever it takes to bring The Queen something she won't hate by sunrise. Oh, and try to stay alive, would you?
Pledges start at $10 for a digital copy.

Feast your eyes on the wondrous Fey! From mighty archfey, remarkable familiars, and fascinating creatures to deceptive clearings, sneaky leprechauns, and incredible spells. Weighing in at 100+ pages, these are just a few drops in the magical fountain that is Mag of Holding – Breath of the Feywild.
Subscribe to our newsletter!
Get Tabletop, RPG & Pop Culture news delivered directly to your inbox.
Pledges start at $16 for a digital copy.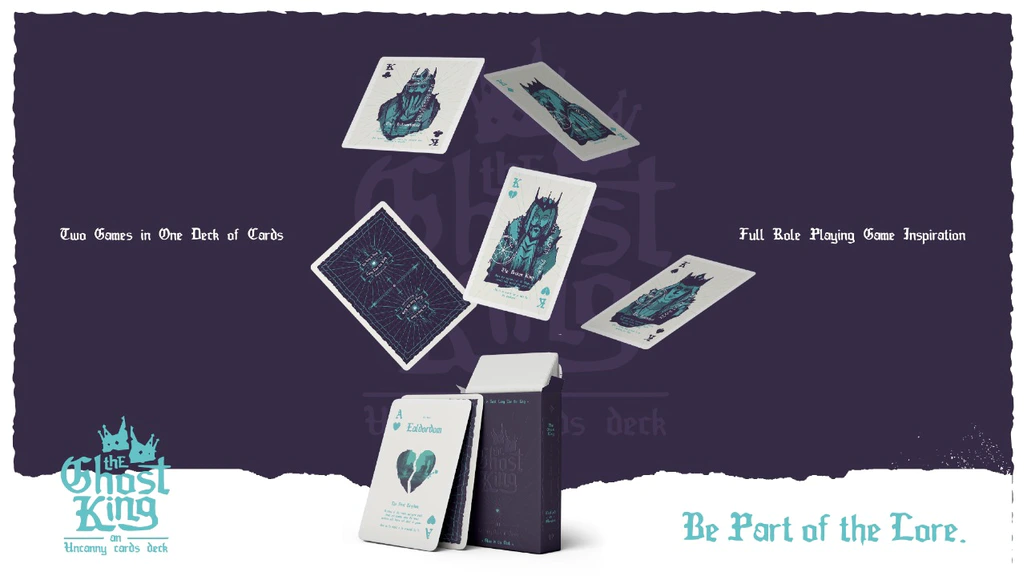 Uncanny Brand Studio presenting our brand new project: Lore, mystery, epicness, legendary design and characters, everything created with a full Role Playing Game inspiration, immerse yourself in the mainland of Mircee and the four fallen kingdoms, know the characters and make guesses of the mystery plot, The Ghost King, an Uncanny deck of cards.
The Ghost King deck is inspired by old RPG games, collectible playing cards, detective games and the old story of the King of Hearts, also known as, The Suicide King. From the very beginning, we set our goal pretty high, we wanted to create a deck of cards that not only could be used as a normal deck of playing cards but also could be shared with friends to solve a mystery.
Pledges start at $12 for a physical deck.

Have you ever wanted more oozes in your games? In your dreams? In your life? Then you've come to the right place!
Oodles of Oozes is jam-packed with over 75 pages of oozes, jellies, jams, and gelatins to add to your tabletop RPGs, all of them designed to be compatible with the most successful RPG of all time. Among these are monsters that will pose interesting and unique challenges to players, some inspired by cinematic bosses from videogames and RPGs of yore. These include an entire swamp that's a single monster, the fabled Royal Slime, and the God of all Oozes!
Pledges start at $15 for a digital copy.

"The ground opens up before you into a deep valley. A river flows rapidly about 50 feet below you. The opposite side of the chasm is roughly 30 feet away and is covered in vines." says the GM.
"We should climb the vines down and find a place to safely cross the river." the fighter suggests over the roar of the river.
"I'll jump to the other side and see if I can find a safe way up from that side." says the druid.
"You'll jump 30 feet?"
"Yeah. I'll just turn into a frog."
"Can frogs even jump that far?"
"Who's the druid here?"
This mistake could have been avoided with a quick glance at a card. The cards are made from 350 gsm cardstock and are laminated to allow for superior durability as well as wet/dry erase writing.
Pledges start at $15 for a physical deck.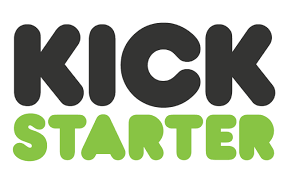 ~Which Of These Campaigns Caught Your Attention?