Kickstarter Round-Up: 5e Adventure in a Box, 28mm Conversion Parts, Historical RPG, and More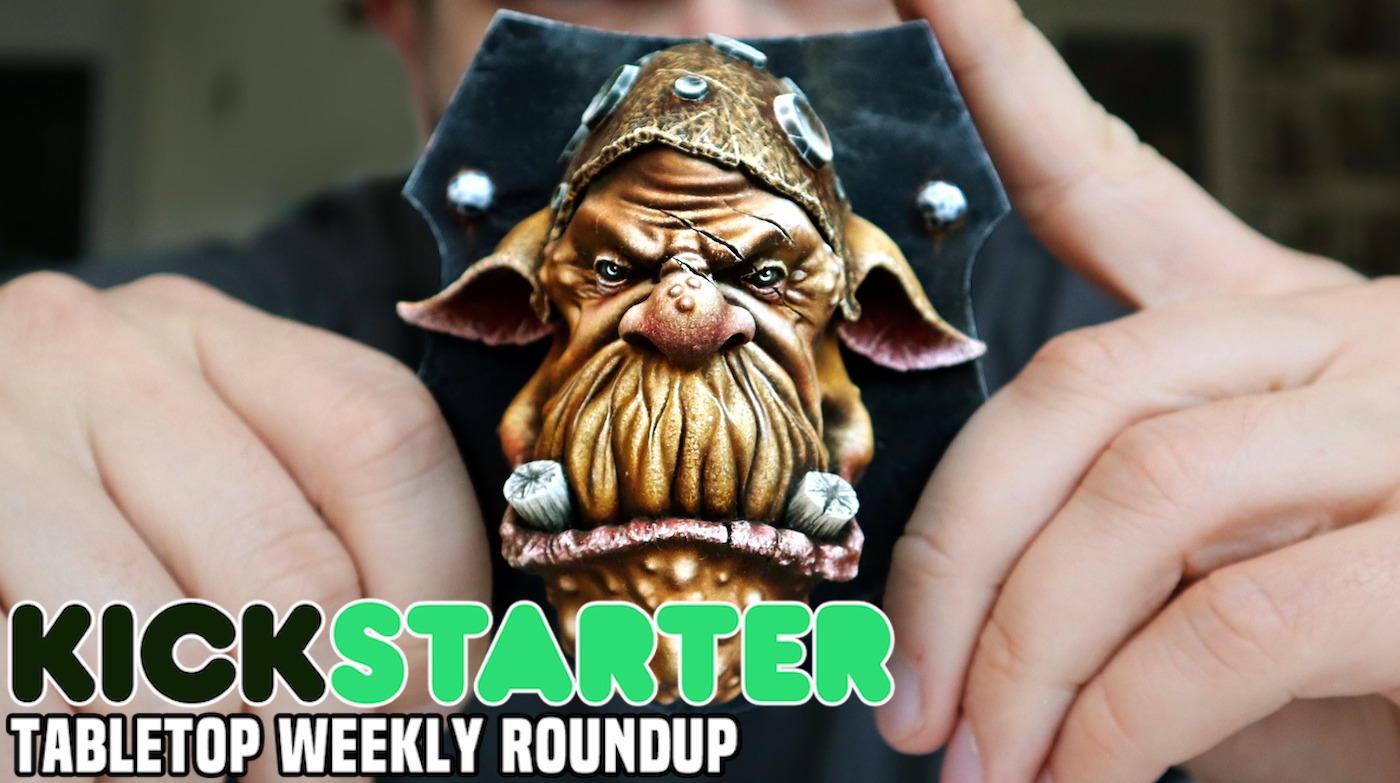 Come check out this week's batch of Kickstarter and crowdfunding highlights!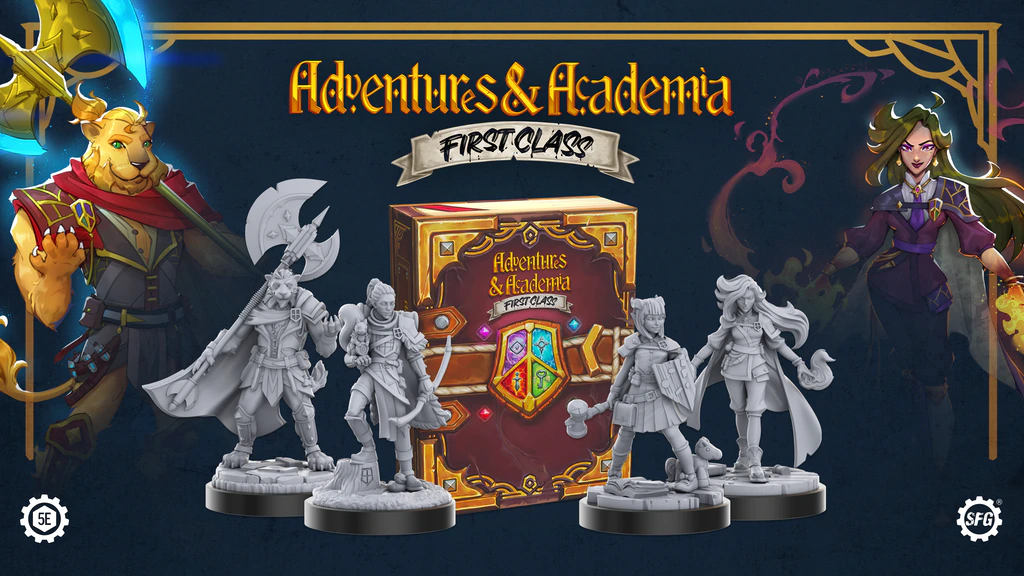 Even the greatest adventurers had to go to school. From the creators of Animal Adventures: Dungeons & Doggies and Cats & Catacombs comes Adventures & Academia: First Class! A collection of magical college characters for your 5e roleplaying games. Now, your roleplaying character can go to class to learn their class — and no doubt get in some serious mischief along the way!
The Adventures & Academia: First Class characters are 5e-compatible and come with pre-made character sheets in the form of deluxe fold-out folios, so you can dive straight into adventures at magic school. There's even a one-shot adventure you can play right away! Create your own stories at the Grand Academy, or use any 5e-compatible campaign setting you like — the choice is yours!
Pledges start at $40 for the boxed set.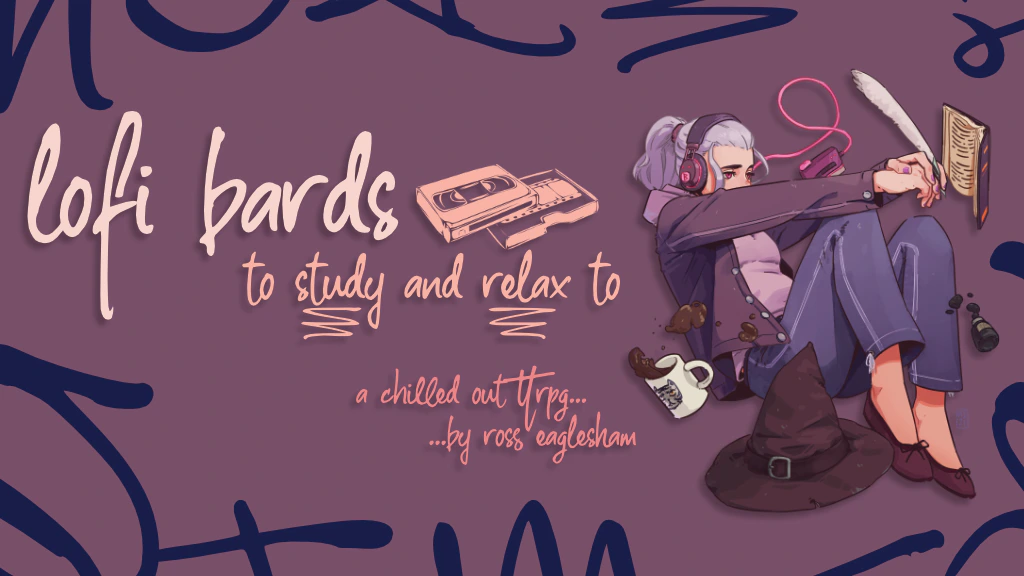 You and your friends are students at a magical high-school, college or university and exams are coming up! Go on magical adventures, reveal ancient secrets and forge deep bonds with your friends – just make sure you don't miss class! Lofi Bards is simple, relaxed and light on rules, making it easy to pick up and play.
To help you on your journey, you're equipped with one of your most prized possessions – the Notestrider. When a reel of magical tape is placed in this small, arcane box, it plays a recording of whatever is stored on the tape; usually through a strange pair of mechanical earmuffs. You and your tight-knit group of friends all put together a mixtape of your favourite songs for studying – 'lofi bards to study and relax to' – and the relaxing beats and chilled out vibes might just be enough to see you through the crazy world of arcane education!
Pledges start at $7 for a PDF.
Subscribe to our newsletter!
Get Tabletop, RPG & Pop Culture news delivered directly to your inbox.
Heresylab – Sci-Fi & Fantasy Female Heads is a project we thought for quite some time. As we wanted to venture in the miniature conversion bits. We already have a few of them into production, but this time we wanted to offer something different for you all. [There] are 72+ female heads to convert your favorite miniatures. The resin ones will fit the majority of the current market 28/31mm models. 
Pledges start at $6 for 10 STL files and $7 for 10 resin heads.

In Mindbug, you summon hybrid creatures and send them to battle against your opponent — but when you summon a creature, the opponent may use one of their Mindbugs to take control of it. Outwit your opponent in a fascinating tactical duel in which having the best cards and playing them at the wrong time can be deadly for yourself.
Pledges start at $17 for the base set.

Carved in Stone is a project showcasing the rich and complicated landscape of 7th century Scotland. Its primary goal is to create an illustration-rich visual system-neutral setting guide. This book will act as a primer on the Pictish people, allowing you to truly play as Picts in ancient Scotland.
It will be an ideal book for
 

Storytellers.

Roleplaying gamers looking to add authentic late-antiquity themes to their games, and explore Scotland through adventures with friends.
 

Learners.

Readers of all ages can learn something new and exciting about their own past from this book, whether at home or in a classroom.
 

Historians.

Carved in Stone

will platform new voices in academic spaces, helping broaden the discussion of the past in comparison to today.
We have the support of key experts across four different sectors (arts, archaeology, education and heritage) to create a vibrantly beautiful book exploring the past.
Pledges start at $11 for digital early access.
[These] hand-sculpted trophy wallbusts, created specifically for the purpose of studying painting of textures and brush practice. The heads' above standard scale offers even greater possibilities for self-realization! The techniques you'll be using on these miniatures will open up new ways of applying paint to miniature models of your standard scale.
Every trophy box contains a storybook that completes the feel and atmosphere of the character. If you are a fan of famous role-playing systems, included storybook can be your guide for your tabletop RPG session. In the storyline, a contractor gives your crew all the information necessary for starting the hunt for your criminal of choice. You can use any of your favorite table RPG rules!
(This week's header image is from this campaign via Facebook.)
Pledges start at $63 for a trophy box.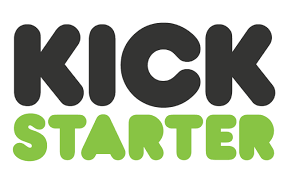 ~Which Of These Campaigns Caught Your Attention?