The Santas of Games Workshop – PRIME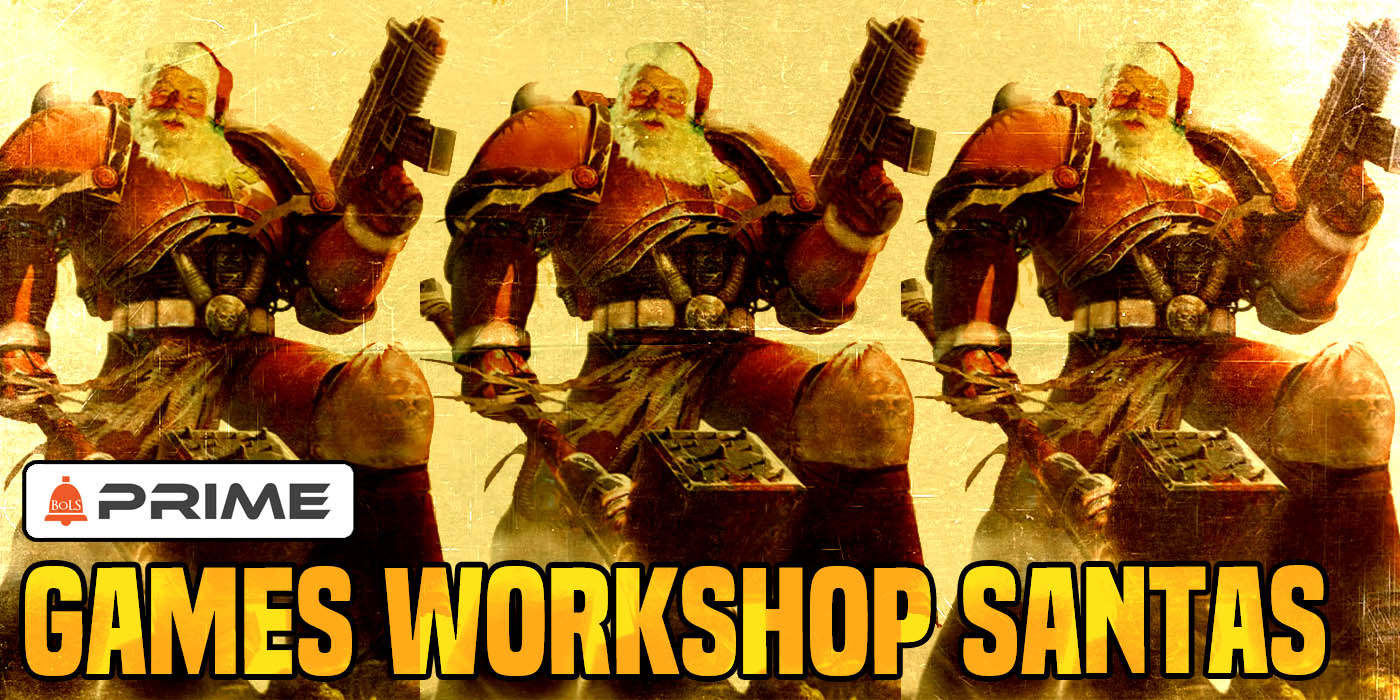 Ho ho hoooo boy there have been a lot of Games Workshop Santa miniatures in the past few years.
The holiday season is well and truly upon us now, and several winter festivals are either wrapping up or just getting into full swing. For those of us who celebrate Christmas, that means wrapping presents, singing carols, and preparing for a large gentleman in red to make his way to our house and hopefully leave us treats in presents in an old sock. Now Santa Claus may not exist as we know him in the Mortal Realms or the 41st millennium.
But that hasn't stopped a few determined individuals from taking ol' Kris Kringle's act and distributing presents to all the good (ish) little boys, girls, and horrible eldritch monstrosities of their respective universe. While both properties are strictly nondenominational, the inspiration leaks in all the same, and over time a few determined warriors have tapped into their festive spirit to spread a little cheer (and perhaps a bit of violence). Here are a few of the Santa-adjacent models that have premiered over the years, and a little bit about their story.
Jakkob Bugmansson XI
Courtesy of Games Workshop
The first entry on our festive l...

Already a member? SIGN IN
Become a Member
Join BoLS Prime and get access to exclusive member-content and No ads.
Originally from North Carolina, Clint comes to Austin as the latest in a long list of haunts of a wandering actor. An avid gamer, writer, actor, pyrotechnician, and general nerd, he writes two Age of Sigmar weekly articles for Bell of Lost Souls from a slightly less than meta angle, plus a weekly tournament roundup. When not busy being a clueless cowboy, Winterfell Bannermen, or whatever else acting life throws at him, he enjoys reading folklore from around the world, writing narratives for his Wargaming armies, or watching all the movies he can. Look for his storytelling podcast, By the Dancing Fire, or find him on Twitch at RedWendigo13.