This Week in Pop Culture: 'The Witcher: Blood Origin', 'Bleach', 'Dr. Strange 2', and More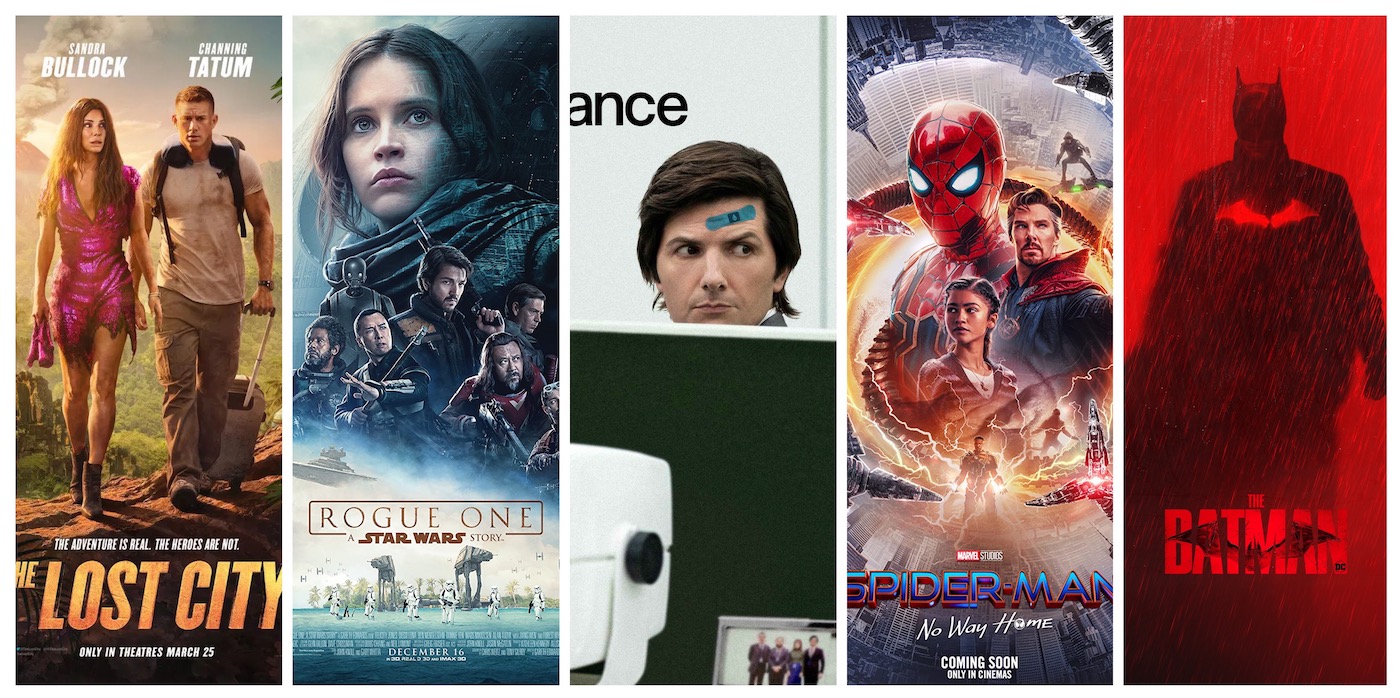 There have been a bunch of pop culture announcements, trailers, and news this week – let's catch up, shall we?
News
---
Trailers:
The Righteous Gemstones Season 2 – HBO Max January 29th
The Righteous Gemstones tells the story of a world-famous televangelist family with a long tradition of deviance, greed and charitable work. Season two finds our blessed Gemstone family threatened by outsiders from both the past and present who wish to destroy their empire.
Severance – AppleTv+ February 18th
From Ben Stiller and creator Dan Erickson, Severance centers around Mark Scout (Adam Scott), a leader of a team of office workers whose memories have been surgically divided between their work and personal lives. This experiment in 'work-life balance' is called into question as Mark finds himself at the center of an unraveling mystery that will force him to confront the true nature of his work… and of himself.
The Gilded Age – HBO Max January 24th
The Gilded Age begins in 1882 with young Marian Brook (Jacobson) moving from rural Pennsylvania to New York City after the death of her father to live with her thoroughly old money aunts Agnes van Rhijn (Baranski) and Ada Brook (Nixon). Exposed to a world on the brink of the modern age, will Marian follow the established rules of society, or forge her own path?
The Afterparty – AppleTv+ January 28th
One killer night told through 8 different perspectives. Get ready for the genre-bending event of 2022. The Afterparty is a murder-mystery comedy set at a high school reunion afterparty. Each of the eight episodes will feature a retelling of the same night told through a different character's perspective, each with its own unique visual format and film genre to match the teller's personality.
The Lost City – Theaters March
Brilliant, but reclusive author Loretta Sage (Sandra Bullock) has spent her career writing about exotic places in her popular romance-adventure novels featuring handsome cover model Alan (Channing Tatum), who has dedicated his life to embodying the hero character, "Dash." While on tour promoting her new book with Alan, Loretta is kidnapped by an eccentric billionaire (Daniel Radcliffe) who hopes that she can lead him to the ancient lost city's treasure from her latest story. Wanting to prove that he can be a hero in real life and not just on the pages of her books, Alan sets off to rescue her. Thrust into an epic jungle adventure, the unlikely pair will need to work together to survive the elements and find the ancient treasure before it's lost forever.
You Won't Be Alone – Theaters April 1st
Set in an isolated mountain village in 19th century Macedonia, You Won't Be Alone follows a young girl who is kidnapped and then transformed into a witch by an ancient spirit. Curious about life as a human, the young witch accidentally kills a peasant in the nearby village and then takes her victim's shape to live life in her skin. Her curiosity ignited, she continues to wield this horrific power in order to understand what it means to be human.
Subscribe to our newsletter!
Get Tabletop, RPG & Pop Culture news delivered directly to your inbox.
The Witcher: Blood Origin – Netflix 2022