This week we are talking about the Talons of the Emperor news and then we close out with an anti-gift guide and some hobby inspiration.
Hi all,
We spend the first part of the show talking about the next version of the Custodes fighting styles as mentioned on the Warhammer community site.  They look pretty darn interesting. Right now folks consider the Custodes a little streamlined in play style.  Is this gonna mix it up?
At some point, Paul butchers some Sisters of Silence lore but we do talk about how including a unit or two of these in your force might be potent if you can do so without much of a compromise on your other special rules.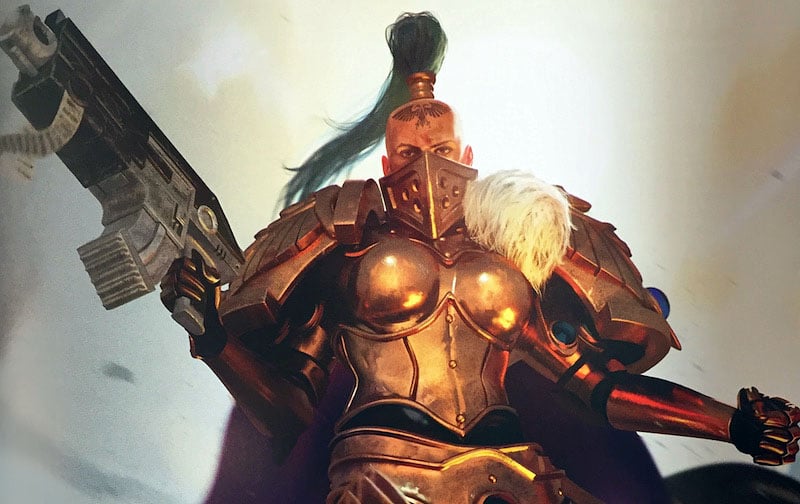 Very tongue in cheek we talk about an anti-gift guide for your gamer buddies.  Gamers mostly have all the 'game' stuff they need so if you feel like celebrating in a gift-giving way you may have to think outside the box.  We give a few suggestions.
The finishing moves section is more of a discussion topic than it is a painting tip. Tanya and Paul talk about getting out of your own way and keeping yourself motivated to finish your models.

FORGE THE NARRATIVE (iTunes Page)
Alternatively, you can subscribe via your own iTunes, and it should update our podcast when we post a new one. Don't have iTunes? Use the player below to access the podcast directly, or add our feed to your favorite player.
Please follow us on Twitter and like us on Facebook!
FTN mostly focuses on Warhammer 40k, but you will see that in the first few episodes, we take a severe deep dive into nerdom. These have been a blast to record, and I hope they help pass the time for you. Please please please check out the new Forge The Narrative objective markers. These things look awesome. Ordering a set is a good way to support one of our sponsors AND the show. Find them here.