Next week sees the pre-order release of the Custodes vs. GSC boxed set alongside a putrescent wave of Nurgle's Maggotkin.
It turns out there's a Genestealer Cult on Holy Terra itself, and the rot runs deep. Apparently in the catacombs beneath the Imperial Palace a talon of Genestealer Cultists have managed to get a foothold and their presence has roused the ire of the Adeptus Custodes themselves.
Now immortal warriors square off against xenos infiltrators 9m a brand new boxed set going up for pre-order this weekend. Check out Shadow Throne: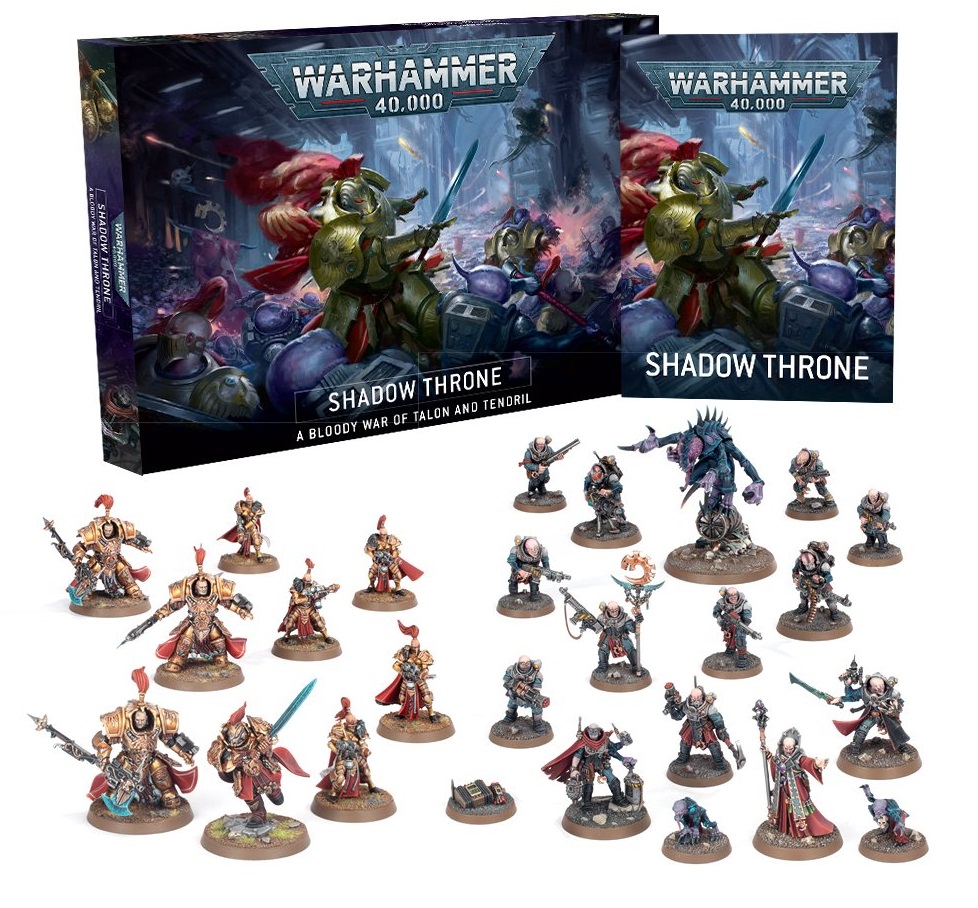 Sneaky Genestealers and stalwart Adeptus Custodes clash in the cavernous chambers within the Palace in Shadow Throne.
Containing two forces ready to fight to the death, this battlebox is also the first place to acquire the Reductus Saboteur and the Blade Champion, new characters for each faction.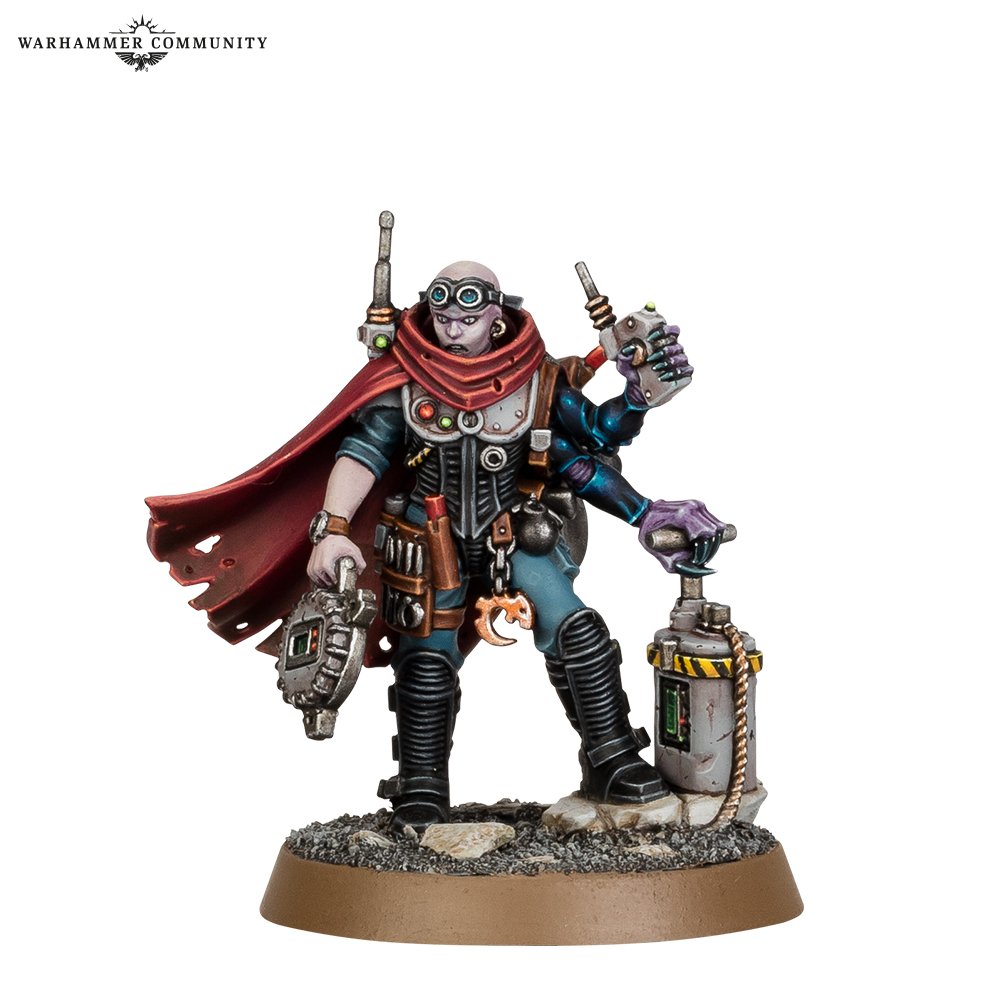 The Reductus Saboteur looks ready to bring down the Palace with their demo charge. Will it be enough to dent the armor of the Custodes, though?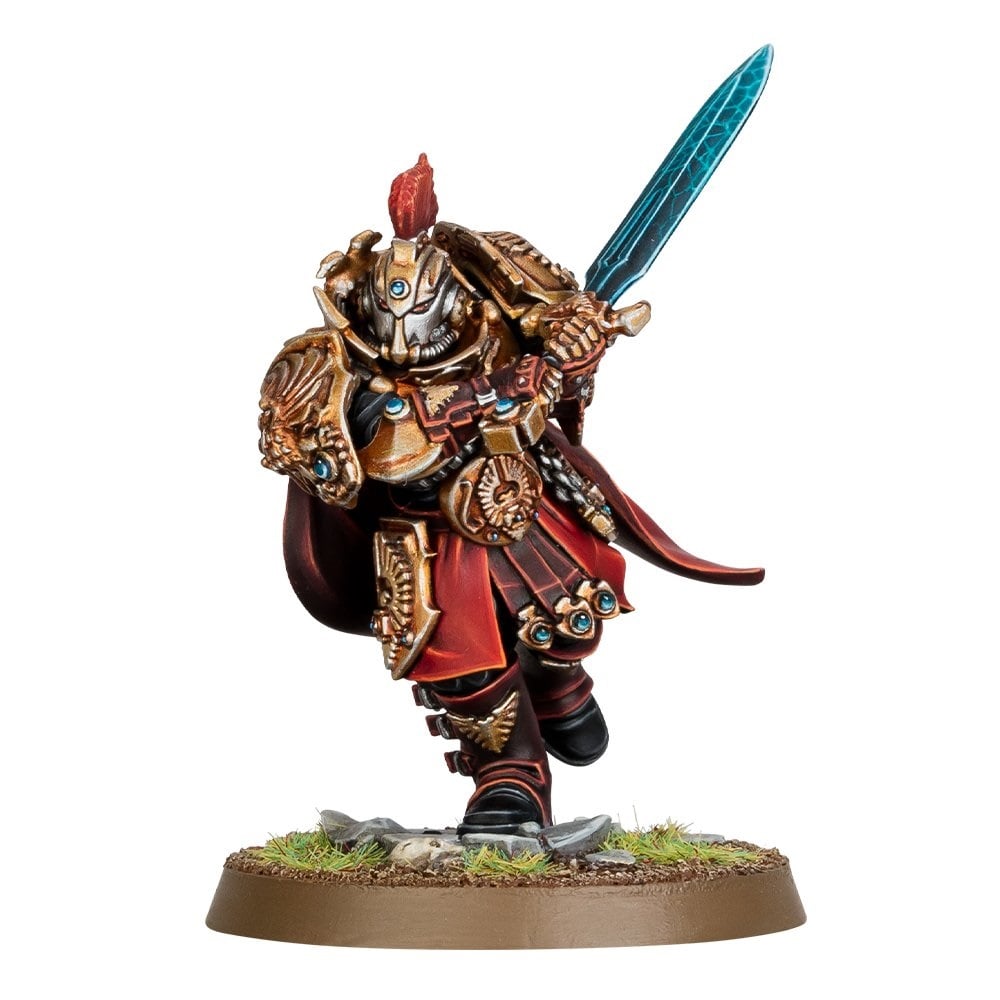 Probably not. They are extremely resilient and with this boxed set, it looks like the GSC have their work cut out for them, especially against the actual best warriors in the Imperium. They make Primaris Space Marines look like regular Space Marines.
GW's pre-order policy is in place once more, so as long as you pre-order by Sunday you'll be guaranteed to get yourself a box.
Now, on to the Mortal Realms where the Maggotkin of Nurgle have a slimy new Codex.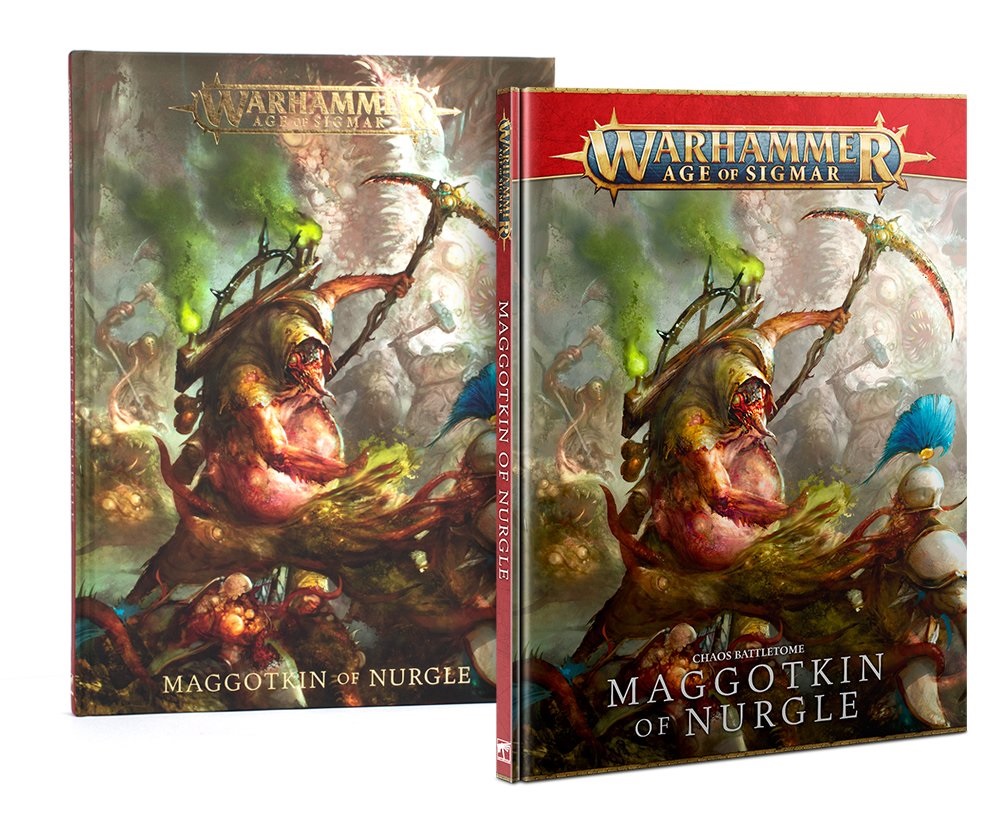 This pustulent tome contains everything you need to play the harbingers of rot, including battle traits, command traits, artefacts of power, spell lores, and Path to Glory rules. There are also grand strategies, battle tactics, and 27 warscrolls covering all of the revolting denizens of Nurgle's Garden, both daemonic and mortal. 
It is also available in a limited edition with red ribbon marker, gold-edged pages, and a soft touch cover, for those who feel a particular affinity for the Father of Plagues.
Alongside the new codex there are a Plaguehost of new miniatures releasing alongside it. Starting with a new Rotbringer Sorcerer: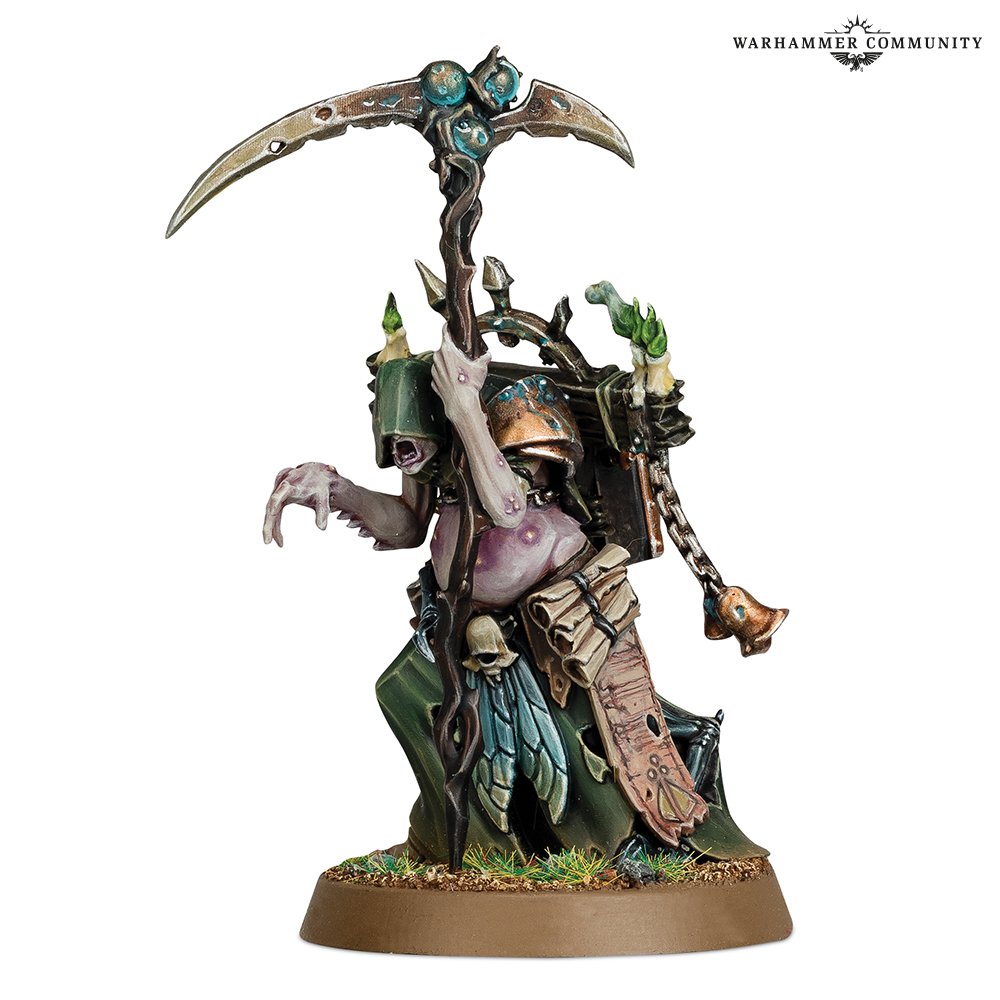 This warped individual is the perfect vector for a host of new spell lores, which will fill your opponents with phlegm, ague, and cholic.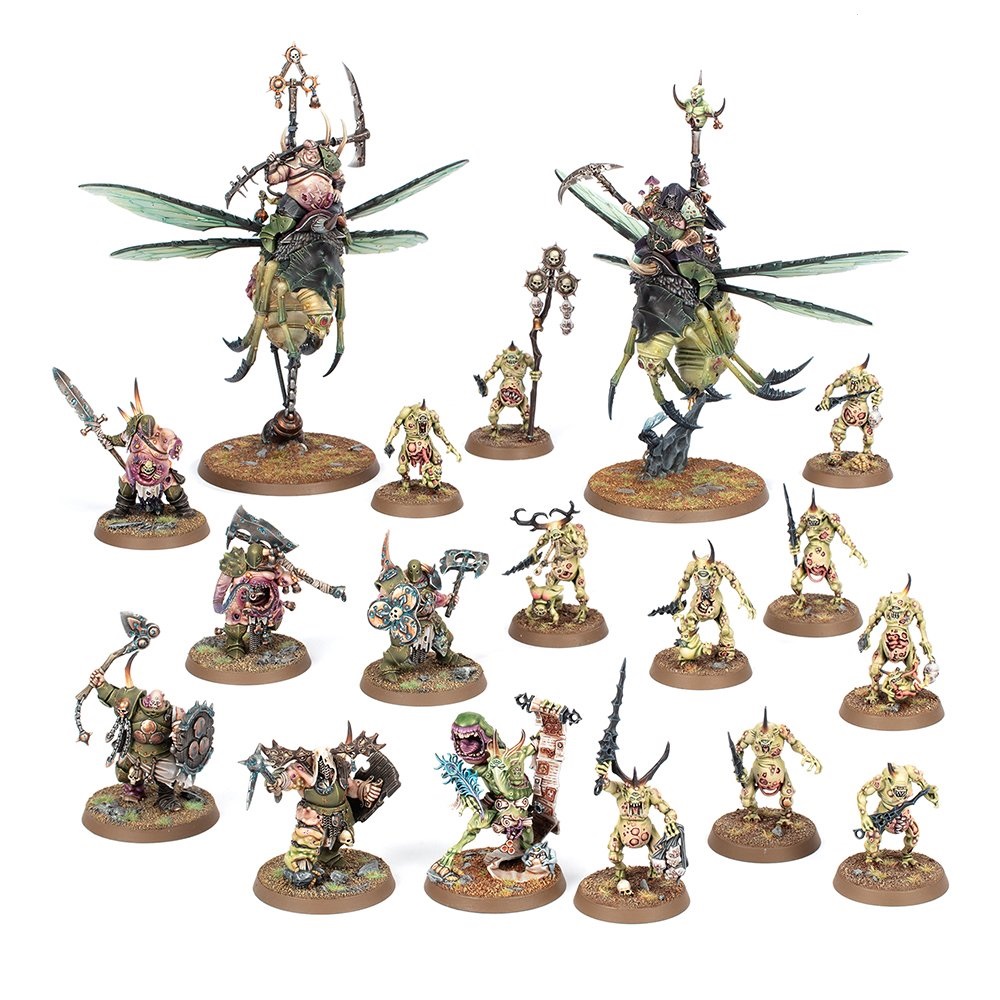 Or try the all new Vanguard boxed set, which features a core of miniatures perfect for getting your Nurgle army started.
Finally two sets from a previous box are available as Yndrasta and the Kruleboyz Boss-Krew are available individually outside of their boxed sets for the first time this weekend.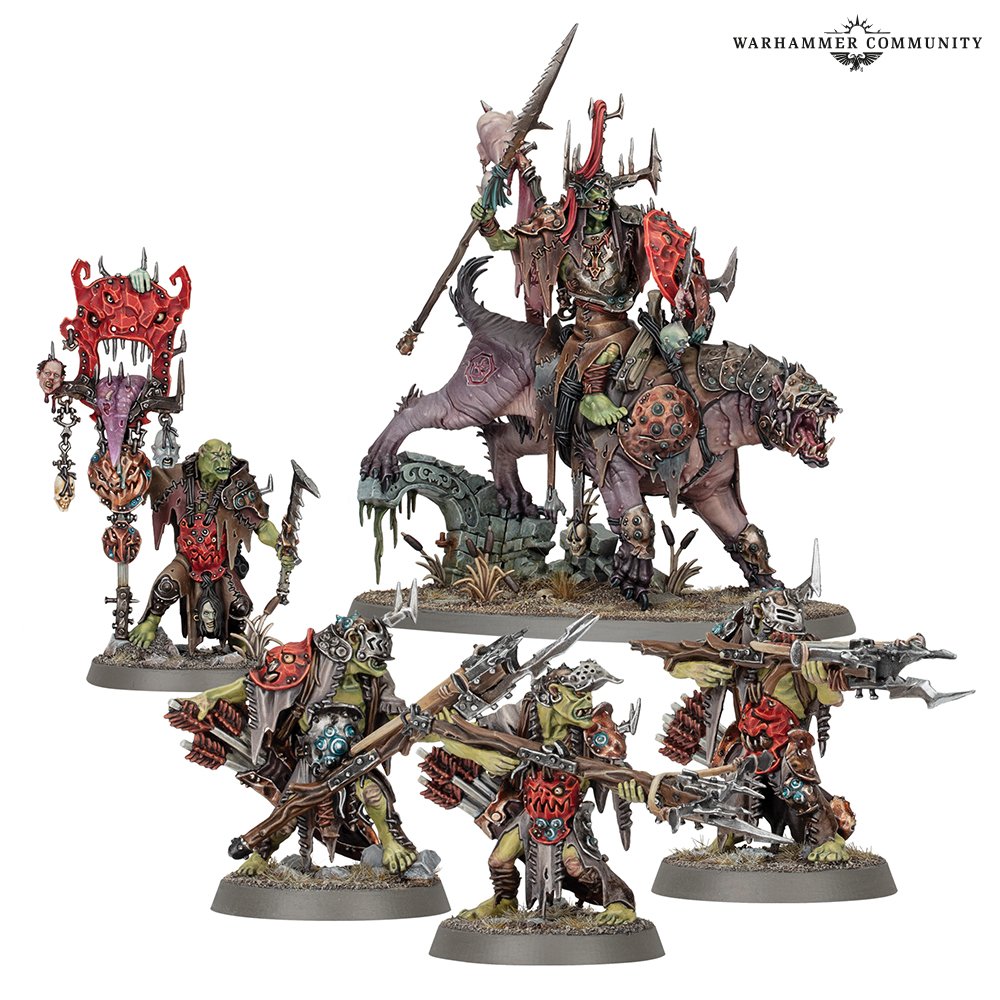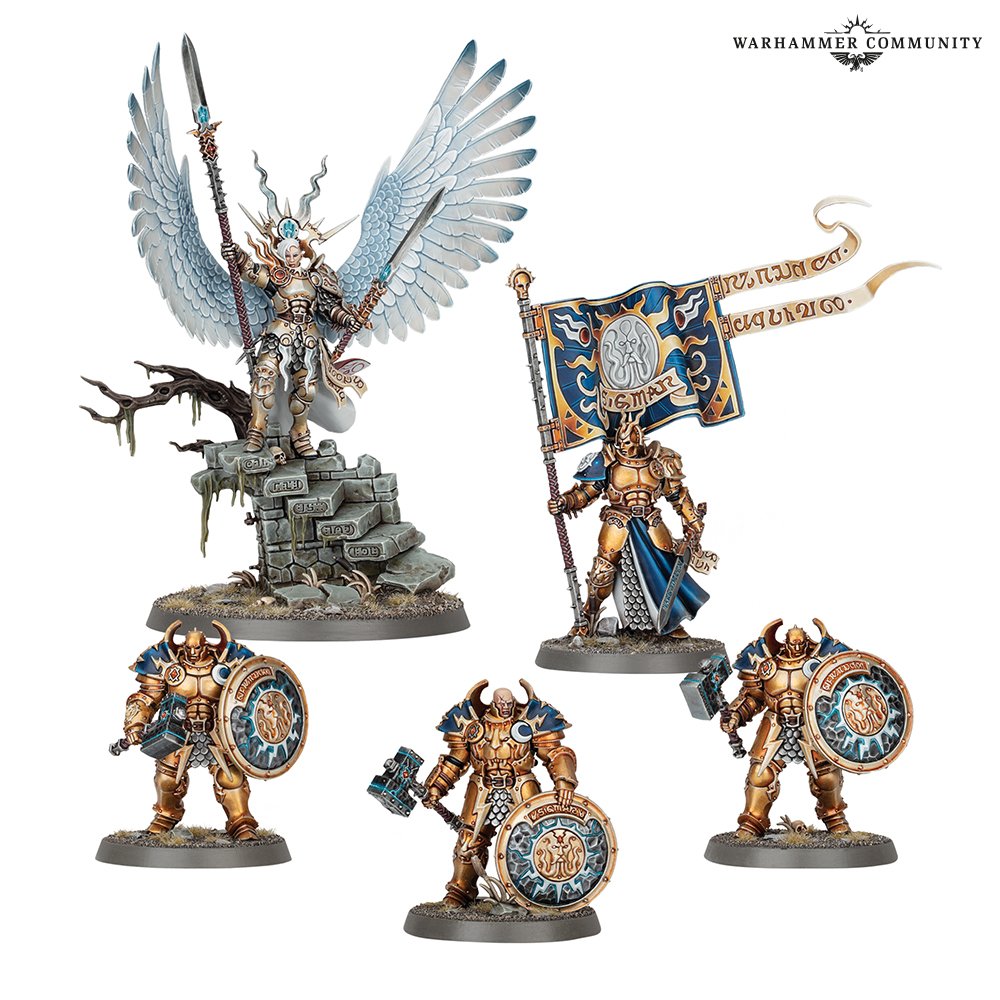 All this next weekend