Warhammer 40K: Space Marine 2 – Trailer Reactions And Theories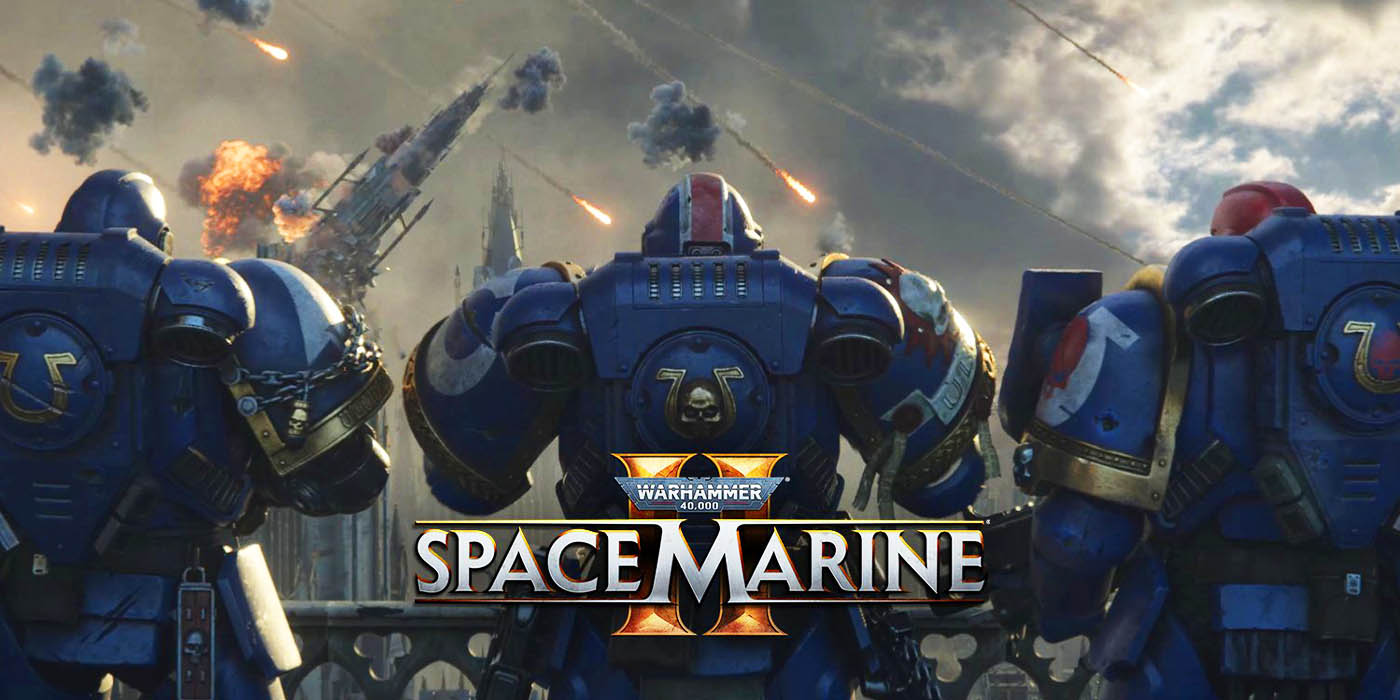 Space Marine 2 is coming and we're pumped. Let's talk about that epic trailer!
It's been ten years since the last game and the franchise was kind of in limbo with THQ going under. But late last Thursday at the Video Game Awards Show there was a surprise trailer drop for Space Marine 2. And our little corner of nerdom has been going nuts about it ever since.
Needless to say, we're wanting more. This is going to be a "must play" for me personally. I really loved the last game as a fun, visceral game. The story was entertaining, the combat was glorious, and the multiplayer had me coming back again and again. There were plans for various multiplayer modes and I was really hoping for more of them but things happened development crumbled. It was a real shame, too because Space Marine had something special going on.
But that was 10 years ago in real time…And now, Focus Entertainment is back with Developer Saber Interactive to take up the torch on this awesome franchise once again. Now we see that in-game time has jumped quite a bit and Titus has returned to dish out another serving of the Emperor's Wrath. And this time, it's the Tyranids who are taking the pain.
Now, there are lots of little details to spot in the trailer and I call out a few things in the video above. Personally, I'm also really excited about the inspirations they (the developers) were taking for this game. The name drop of World War Z got me excited because that's another game I've got lots of hours in, too. The horde mechanics in that game are literally a blast and I'm stoked to see how they may have adopted those ideas and concepts for a tide of Tyranids.
Space Marine always had a lot of potential that was never realized. Once you mixed in multiplayer elements the game had near endless visual customization options. Combine that with the class-based game play and the different modes it really was a unique game at the time. Space Marine 2 has a high bar to clear but it sure looks like the developers are on the right track — at least from what little we get of the visuals in game and the look of combat. We're going to be keeping an eye out for this one and we're hoping to get more regular updates about the game. That said, lots things can change from announcements to release day and we still don't have a release date.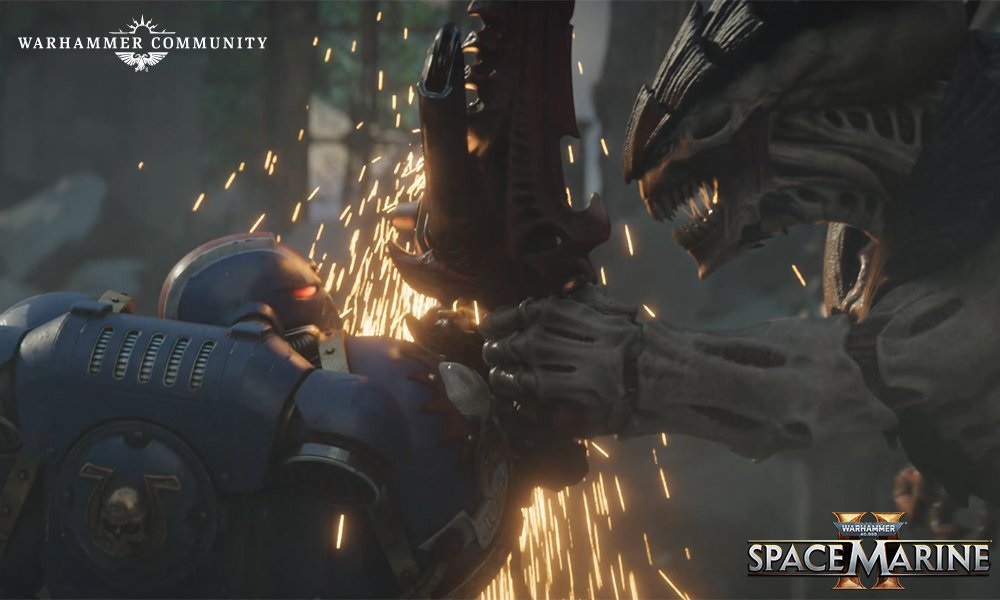 It's been ten years and the technology has improved a TON. We'll have to wait and see how that translates to the game when it comes out…whenever that could be!
Subscribe to our newsletter!
Get Tabletop, RPG & Pop Culture news delivered directly to your inbox.
Fingers Crossed for more info on this game and the multiplayer modes!