John Cena Plays a Big, Lovable Dick– 'Peacemaker' Premiere Breakdown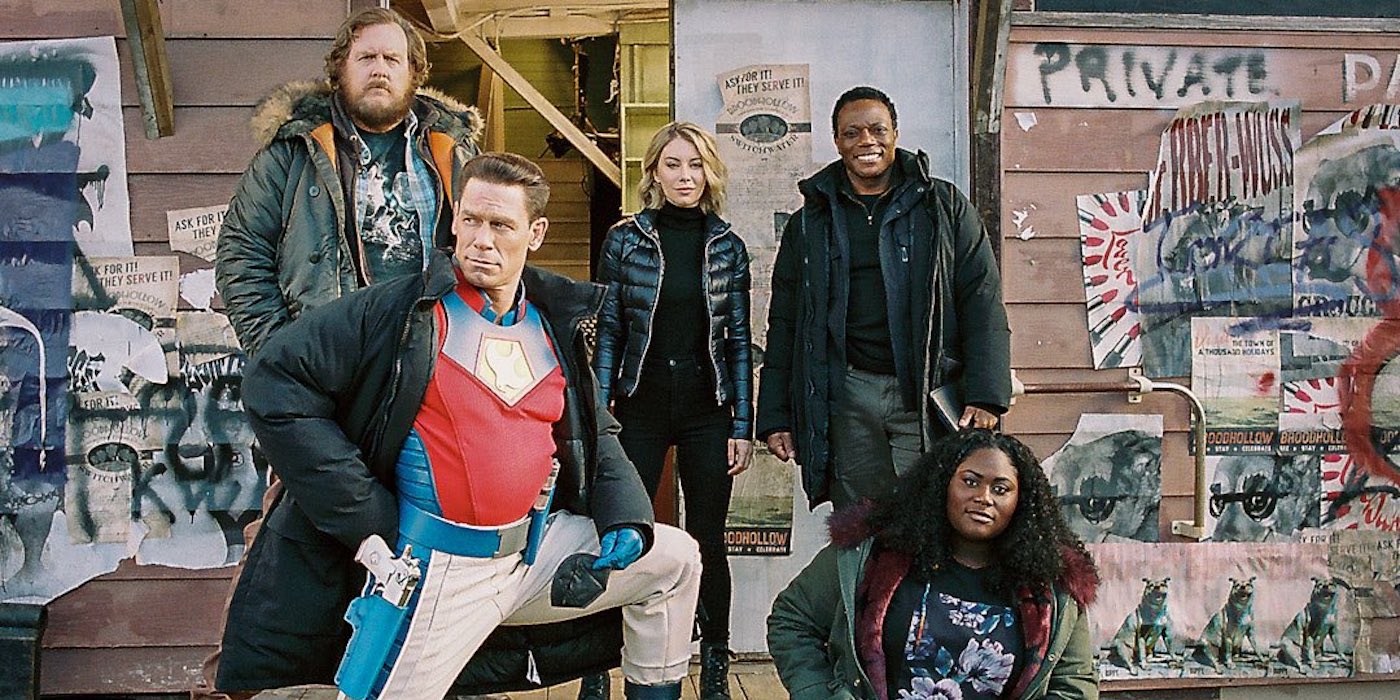 After his outrageously hilarious debut in The Suicide Squad, the spin-off 3-episode Peacemaker premiere did not disappoint.
Just a few minutes into the Peacemaker premiere, audiences get the sense that Cena was born to play this role. Based on the DC Comics character that eventually inspired The Watchman's Comedian character, The Peacemaker is the anti-hero America actually needs right now.
After this point, there are spoilers for the first three episodes of 'Peacemaker.' I don't wanna hear any crying or whining about spoilers. Y'all were warned!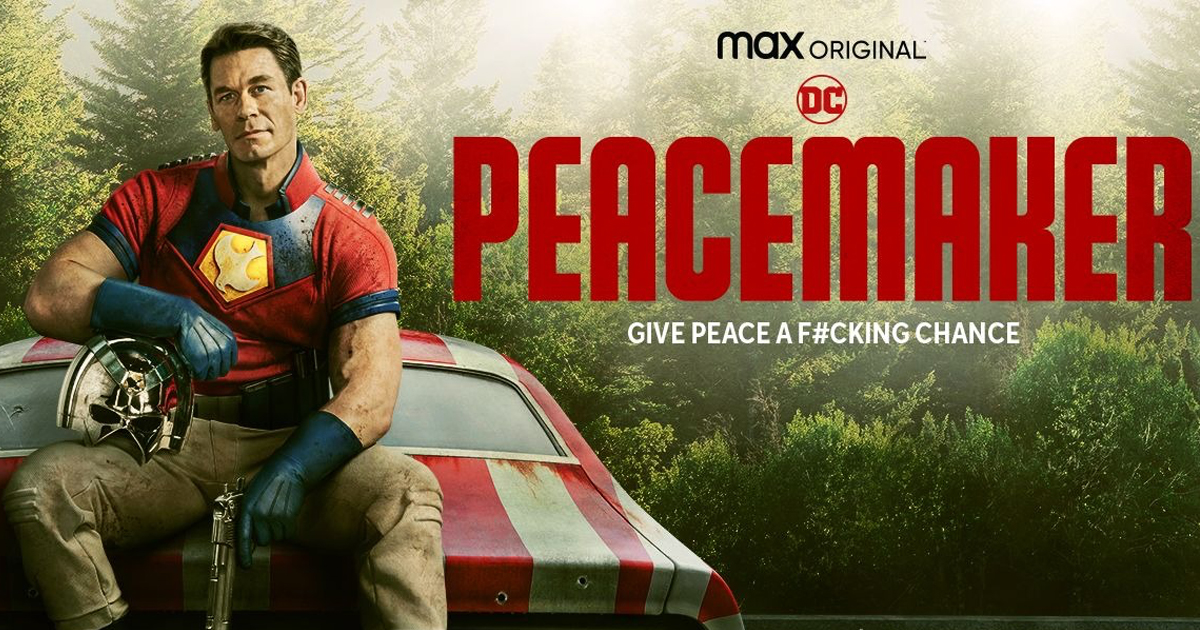 'Peacemaker' Premiere Reveals Opening Credits Sequence
The opening credits scene is just one of many highlights in the show. A dance number and neon signage create a real party effect. Watching each of the show's characters do their thrusting movies with entirely straight faces is so entertaining, and the opening jam will get stuck in your head.
Of course, HBO Max will allow you to skip through the title credits. But why would you?
From the get-go, John Cena and James Gunn manage to capture the spirit of fun coupled with the personal struggles of his problematic worldview. Much like Squad, the show easily swaps between making you laugh until you can't breathe and clutch your heart with a sad "aww." And Cena's portrayal of Christopher Smith is the key.
James Gunn credits John Cena's dramatic acting chops in #TheSuicideSquad for pushing him towards HBO Max's #Peacemaker series: "I knew there was a vulnerability to John Cena that I would be able to help carve out and present to the world" https://t.co/UEpMSHcsWt pic.twitter.com/cliFh8MjVX

Subscribe to our newsletter!

Get Tabletop, RPG & Pop Culture news delivered directly to your inbox.

— The Hollywood Reporter (@THR) January 13, 2022
As soon as Chris reconnects with his father, we start to understand why he is the way he is. His father is watching the DCEU's own version of Alex Jones and perceives any sign of emotional vulnerability as a sign that Chris is a "Nancy-boy." In fact, Auggie Smith (Robert Patrick) is presented as a full-on racist bully who clearly trained his son to protect peace by killing "commies and blacks."
There's a great deal of conflict living inside Christopher Smith. John Cena threads a needle between absurdist comedy and genuine commentary on the state of American masculinity. Even as Auggie uses every cringeworthy term you find in a Facebook comments section, it's miraculous how his character doesn't manage to harsh the audience's good time.
Well, until he goes to prison, that is. We find out quickly that he's known as the White Dragon, and he garners a kind of reaction that implies he's a powerful white supremacist.
We know that Chris will be battling his problematic upbringing in an abstract sense. But is Auggie a more malevolent adversary than an alien invasion?
Meet the ARGUS. Team
While John Cena brings every bit of his star power to the show, it isn't just the Peacemaker show. Each member of the team shines with their own backstory, skills, and humor.
Leota Adebayo charms immediately; no surprises from Danielle Brooks there. However, what is surprising is her character's connection to notorious government hard-ass Amanda Waller, especially when you consider Leota's nuanced sense of empathy.
Clemson Murn is the stoic agent trying to make up for his past misdeeds, a sentiment that Chris is clearly repressing. Emmelia Harcourt is quick to school Chris when he gets out of line, and John Economos is his own illustration of comedy and insecurity.
Highlights & Easter Eggs
Vigilante (Freddie Stroma) is an adorable mess and a perfect companion to Chris' conflicting sense of extreme masculinity. He's an outright fanboy, the representation of a beta-male with plenty of violent tendencies. Like Chris, he's easy to laugh at and just as easy to love due to his comedic timing and softness.
When Peacemaker has to escape an apartment building surrounded by cops, he busts through the door of a testy couple, Amber and Evan. Amber is definitely thirsty for Chris, while she and Evan have some sort of budding cuckolding dynamic that Chris falls into. Their involvement in the story is hilarious, and the idea that they'll reappear delights me.
At one point, Economos calls out Bat-Mite, a deep-cut character who apparently exists in the DCEU!
Of course, what would the Peacemaker premiere be without plenty of screen time for Eagley? That's right; if you were hoping for another classic Gunn adorable creature feature, you came to the right show.
f#ck it, here's a video that's just dedicated completely to eagly pic.twitter.com/oavaPVZOuc

— Peacemaker on HBO Max (@DCpeacemaker) January 10, 2022
Tip: Stick Around for the Mid & Post-Credits
Each episode features a quick mid-credits clip. It's probably a clever use of outtakes, but worth sticking around for anyway. And after each full-credits run, there's a preview for next week's episode.
The premiere episode of 'Peacemaker' is available for streaming now exclusively on HBO Max!