Hacksmith Industries Recreates One of Halo's Iconic Weapons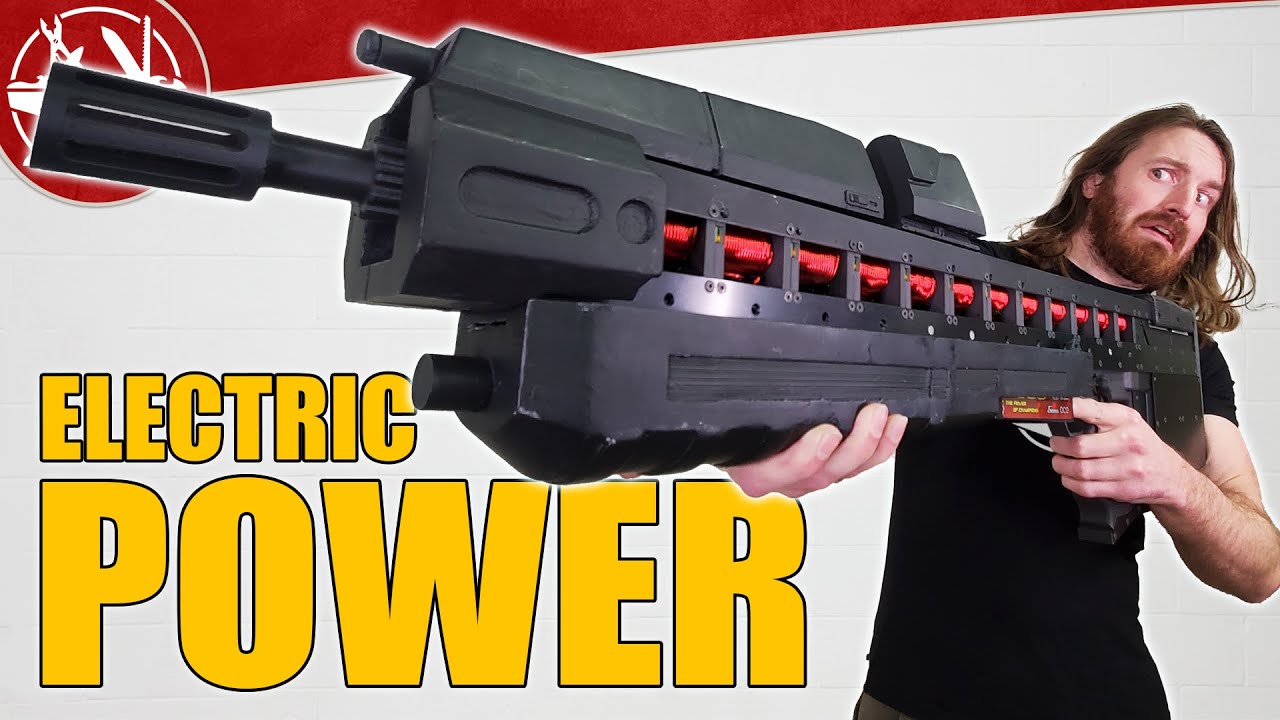 Hacksmith Industries has added a new iconic piece of Halo equipment to their arsenal – the MA5 assault rifle.
The team has made a working Spartan helmet and energy sword. Now, Hacksmith Industries has added an MA5 assault rifle that's inspired by Halo Infinite to the collection. The rail gun uses hand-wound (with the help of a lathe) electromagnetic coils to launch projectiles to take down cans and posters of Covenant fighters.
If you dig engineering experiments, you're going to like this video. New team member, Charles, gets into the science behind the rifle along with the steps it took to build this MA5 assault rifle.
If you're looking for more Halo action, there's a new series coming up this year.Paramount's Halo: The Series will bring a new story to the franchise– with plenty of care not to disturb the existing canon. It is being led by the developer behind the first-person shooter franchise, 343 Industries.
The series will follow the game's Master Chief during the war between the United Nations Space Command and the Covenant. It's loosely based on the first three games and a bit of Halo: Reach, but will have a new story.