Pathfinder: 'Wrath Of The Righteous' Winter Sale And Free DLC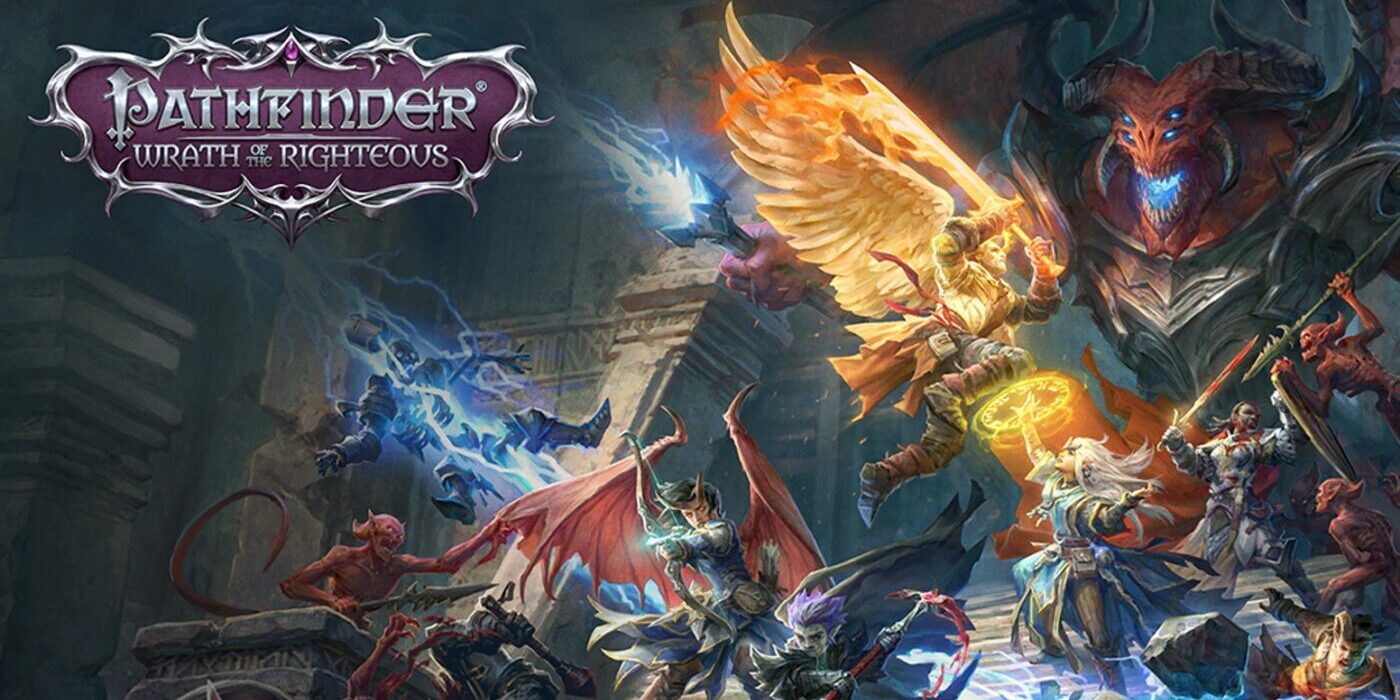 Time is running out on your chance to grab Pathfinder: Wrath of the Righteous during the winter sale. And don't forget your free DLC while you're at it.
Pathfinder: Wrath of the Righteous, the crunchier sequel to Pathfinder: Kingmaker is one of the most authentic Pathfinder games out there. There aren't many, but Wrath of the Righteous is worth grabbing anyway. In it, you take on the role of a hero, swept up in a demonic invasion. Before long you're all that stands between Golarion and an apocalyptic horde.
You'll lead crusades, achieve an epic destiny, and find power unimagined in the world. There's a lot to dig into with this game. Which is why you may not have picked it up. If you've been waiting, don't despair, now's the perfect time. Wrath of the Righteous is at the tail end of its Winter Sale. You've got until the end of today to snag it at a discount: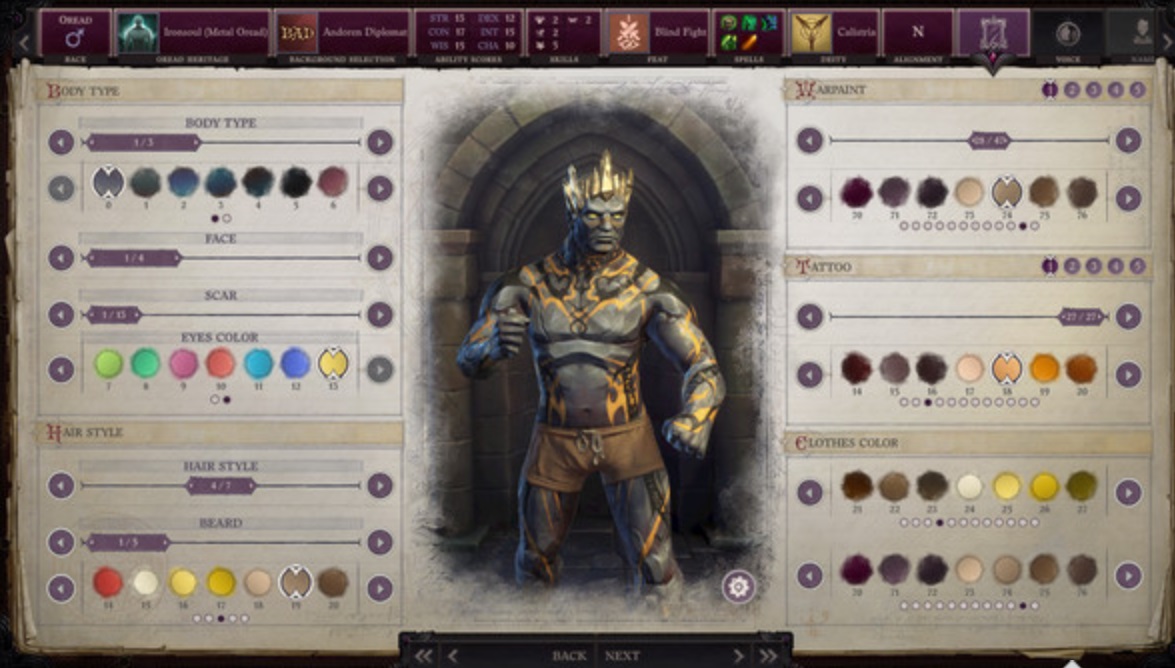 It's that time of year, when we are decorating our homes and preparing to spend time with those who are dear to us. And we thought, maybe the Commander of the Fifth Crusade should join the holiday preparations? With our new free DLC Paint of War you can prepare your commander for the festivities: give them new war paint and tattoos, which can now be applied to the body, not just the face, and different patterns can be combined to give your character a truly unique look. You will also be able to change your Commander's eye color now!
Don't forget to add this DLC to your library in Steam and GOG (later will be added to Epic Games Store as well)!
The new Paint of War, pictured above, lets you give your character an all new look with tattoos, eye colors, and more. If you want a game you can sink your teeth into, Wrath of the Righteous is absolutely worth it.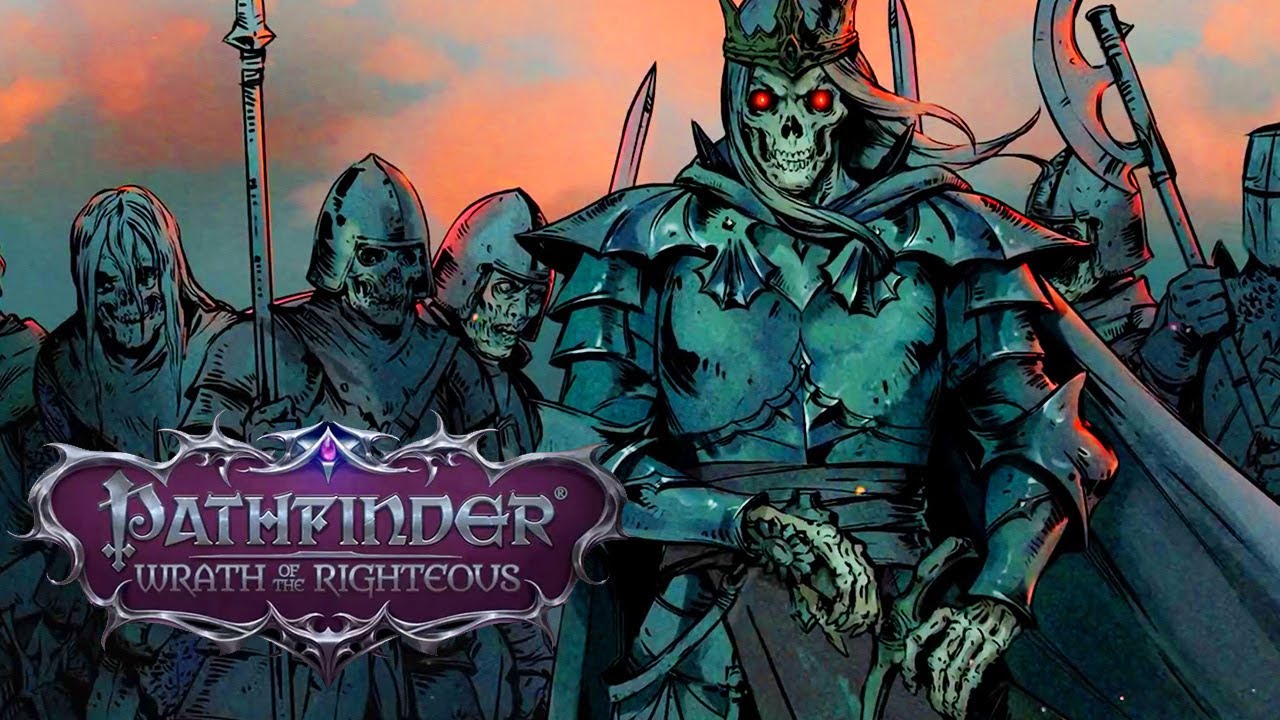 Embark on a journey to a realm overrun by demons in a new epic RPG from the creators of the critically acclaimed Pathfinder: Kingmaker. Explore the nature of good and evil, learn the true cost of power, and rise as a Mythic Hero capable of deeds beyond mortal expectations.
Your path will lead you to the Worldwound, where the opening of a rift to the Abyss has unleashed all-consuming terror across the land. For over a century, the neighboring nations have fought fearlessly, trying to drive the enemy back — but to little avail.
Now, you have the chance to put an end to this conflict, but the path to salvation is far from clear-cut. Will you become a shining angel, backed by noble paladins? Or a powerful necromancer with hordes of immortal undead in your thrall? Or something else entirely? Lead your army and challenge mighty demon lords. Your crusade will set in motion a chain of events that will leave you — and the world itself — forever changed.
Subscribe to our newsletter!
Get Tabletop, RPG & Pop Culture news delivered directly to your inbox.
Create any character imaginable with the flexibility, richness, and depth of the Pathfinder First Edition ruleset. Choose from 25 classes, 12 character races, and more than a thousand spells, feats, and abilities to suit your personal playstyle.
Happy Adventuring