'Sonic the Hedgehog' Lego Set Recreates the Iconic Side Scroller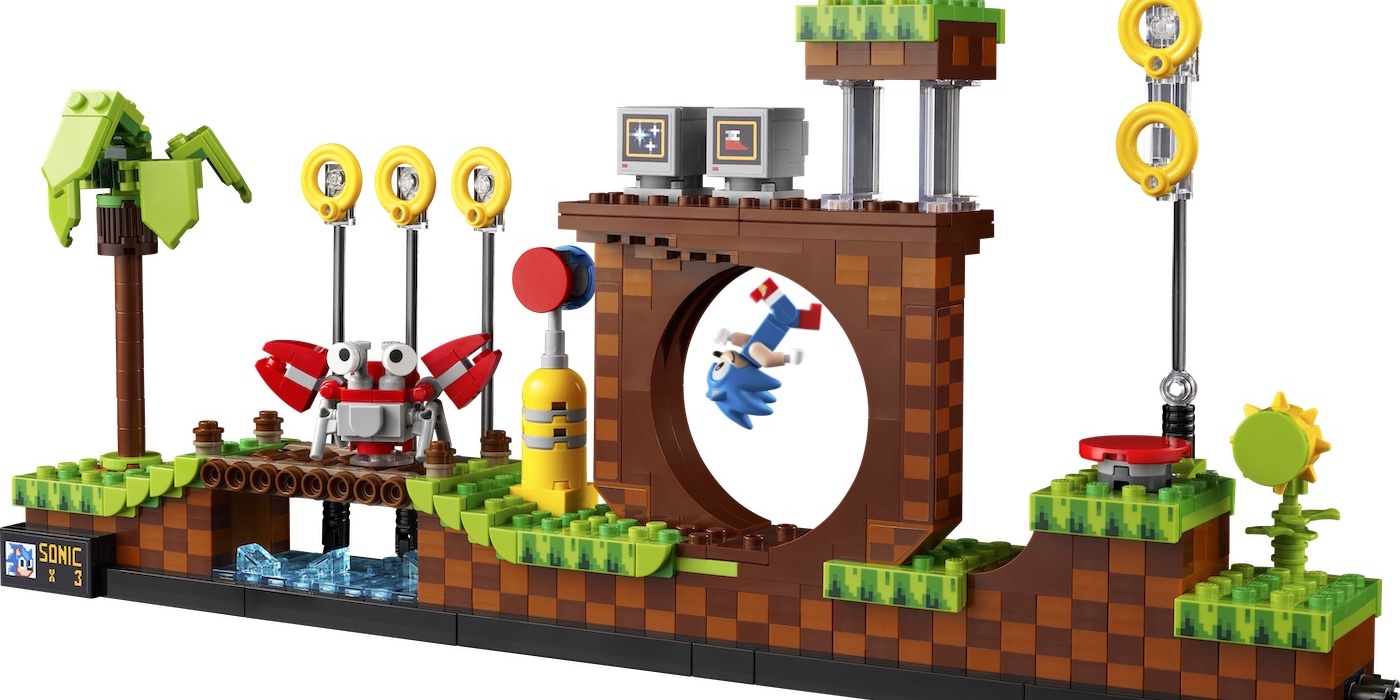 Mario and Luigi aren't the only video game characters teaming up with Lego. Check out this new Sonic the Hedgehog set!
This is a LEGO Ideas kit created by Viv Grannell and voted into reality by Sonic fans from across the globe. The set pays tribute to the Green Hills Zone in Sonic the Hedgehog 2.
It comes with a side scroller-inspired loop, palm tree, bridge, tv screens, and a spring for Super Sonic Jumps. You can arrange the track in multiple ways and you can place rings Sonic can grab as he zooms through. There are even seven Chaos Emeralds to collect as you challenge Sonic through different builds.
The set comes with Sonic the Hedgehog minifig, as well as Dr. Eggman, Moto Bug, and Crabmeat buildable figures.
Collect Chaos Emeralds, just like in the game – Earn an emerald for every build you complete and display all 7 on the stand with Sonic
Gift idea for fans – This 1,125-piece LEGO model makes a nostalgic birthday or holiday gift for millennial Sonic the Hedgehog fans who enjoy mindful activities to unwind
Display piece – The buildable Green Hill Zone measures over 7 in. (17 cm) high, 14 in. (36 cm) wide, and 2.5 in. (6 cm) deep. It may be rearranged and connects easily to extra sets