Anime: 'Demon Slayer's Latest Trailer Gives Us a Glimpse of the Shortsmith Village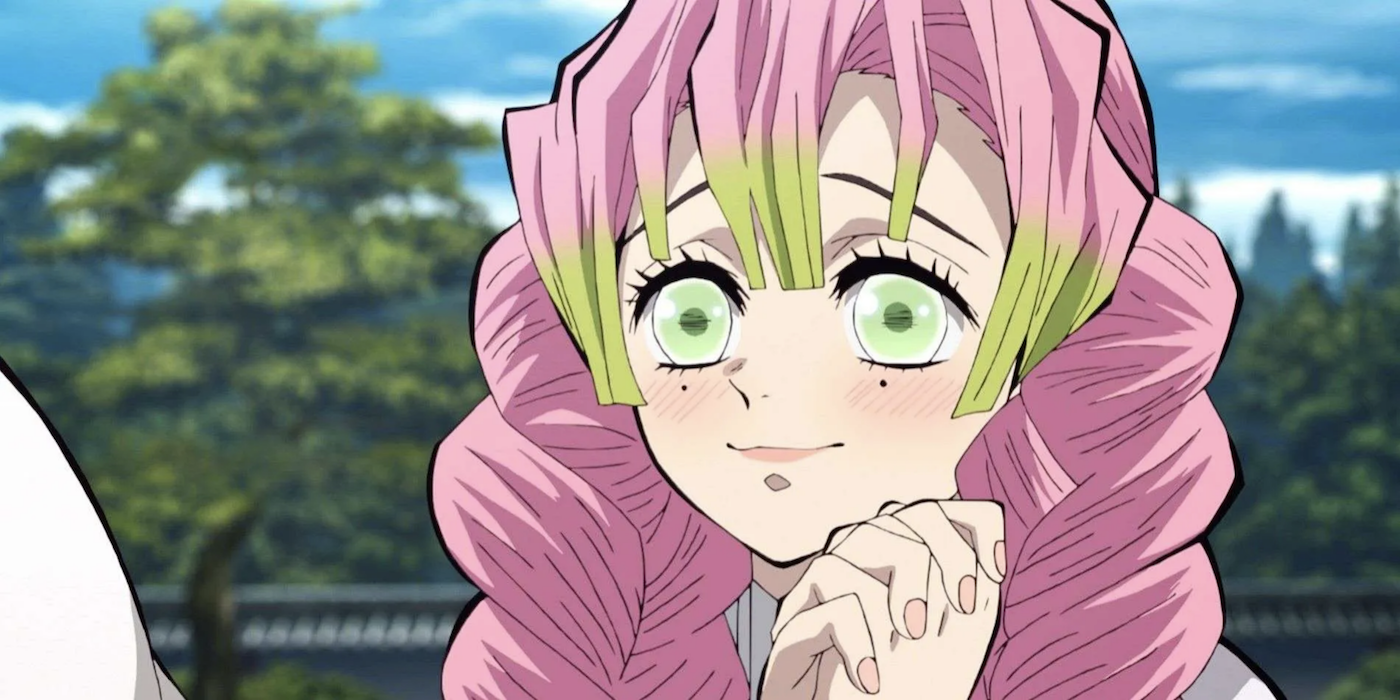 Demon Slayer's next arc, The Swordsmith's Village, is on its way. And they've officially released the trailer.
After the success of the first two seasons and the movie, Mugen Train, nobody was surprised to see that Demon Slayer was coming back with a third season. After the emotional roller coaster that was Mugen Train, season two left us on a mostly high note and excited for the next stage of Tanjiro's adventure. And almost immediately after the airing of the final episode, season three was announced.
The next season will bring us to see the famous forgers of the Demon Slayer Corps' swords with the aptly named The Swordsmith Village arc. But this week, the trailer is here.
Demon Slayer Season 3
Once again, Tanjiro finds himself in need of a replacement sword. But the team will soon find that the swordsmith has gone missing. Only these characters life in a world full of demons with super human abilities and a thirst for revenge. It's not likely that he went for a walk and got turned around.
The trailer itself is mostly a promo reel, mostly showing us clips of previous seasons as well as Mugen Train. But after reminders of some of the best moments so far, at about the 1:50 mark we get a few peeks at what's to come. We see swordsmiths hammering away at what I assume will be Tanjiro's newest sword. Mitsuri Kanroji, "The Love Hashira" is briefly featured as well as Muichiro Tokito, "The Mist Hashira." We haven't seen much of either of these characters yet. But posters – and manga knowledge – hint that they will play a prominent role in this season. Similarly, Kyojuro Rengoku, "The Flame Hashira," played a prominent role in Mugen Train and Tengen Uzui, "The Sound Hashira," was heavily featured in the second season.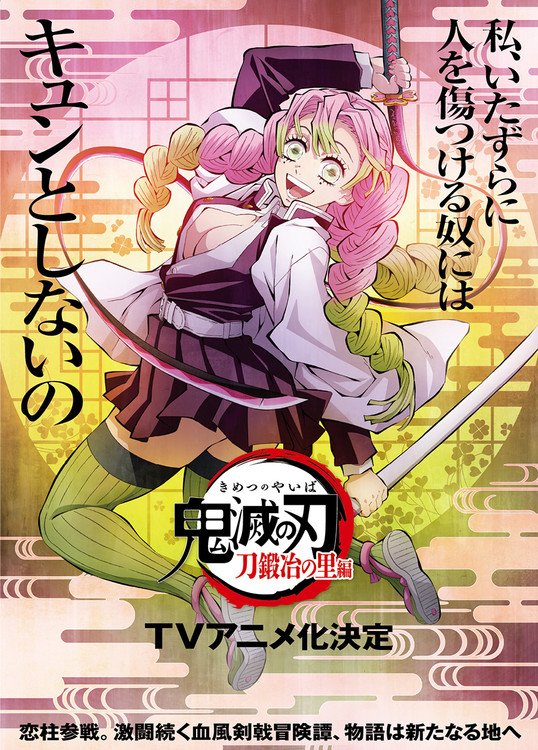 In addition to a new Hashira and a new arc, it looks like everyone who's made Demon Slayer a phenomenon so far will be back for The Swordsmith's Village arc. The main cast will reprise their roles once more. Harou Sotozaki will be directing, and Akira Matsushima will be the chief animation director. Plus, UFO Table will once again be the animation studio responsible.
At this time we don't know when we can expect Demon Slayer season three to premier. However, I expect to see more concrete announcements regarding time and date later this year.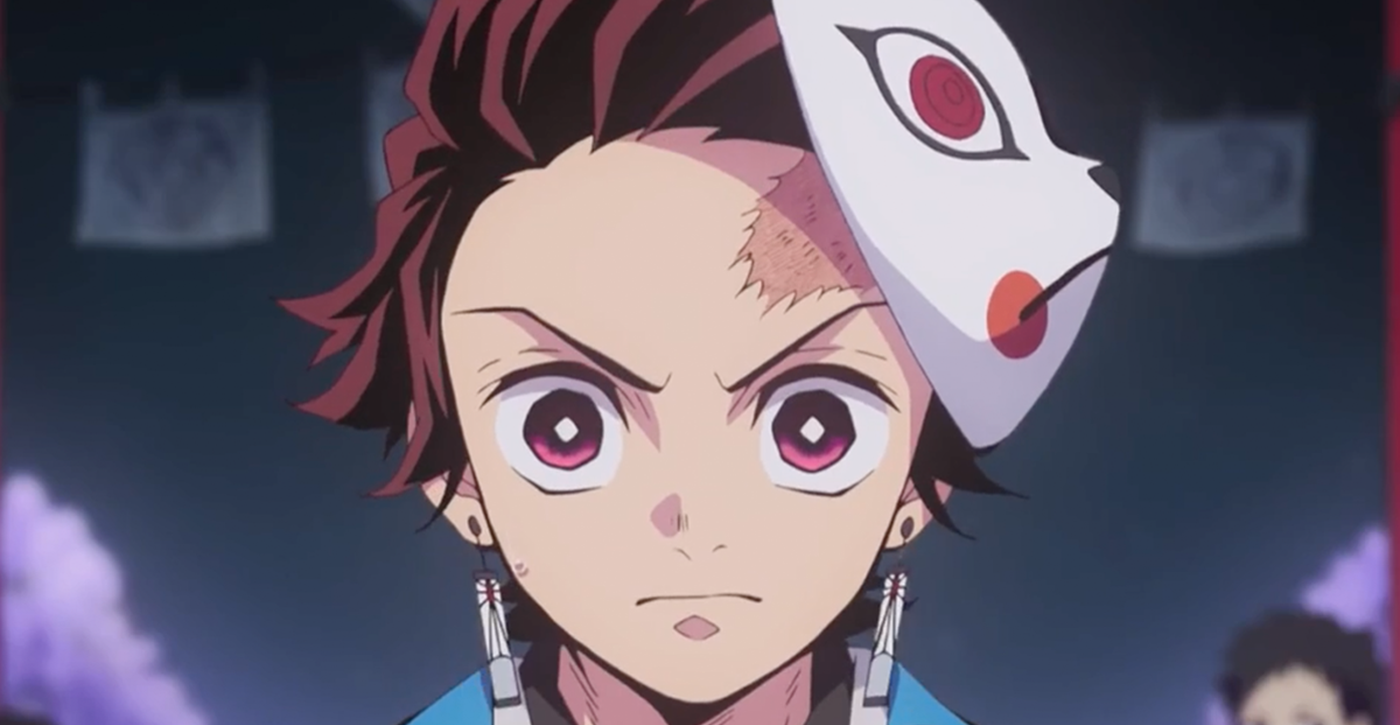 Can't Wait? Read the Manga.
For fans who can't wait, the manga is available and complete. Published in Shonen Jump magazine beginning in February 2016 the manga ran successfully for four years. In May 2020 Shueisha published the 23rd and final volume. Viz Media followed soon after, publishing the final English manga in December 2020.
Demon Slayer follows Tanjiro, his sister Nezuko, and the Demon Slayer Corps as they attempt to rid the world of bloodthirsty demons. It's a show full of beautiful animation, unique and likeable characters, and incredible world building. Demon Slayer has taken off as a run-away hit. The Mugen Train movie records, won awards, and made a name for itself not just as anime, but as one of the best films of last year. Suffice to say, we're looking forward to The Swordsmith's Village.
Subscribe to our newsletter!
Get Tabletop, RPG & Pop Culture news delivered directly to your inbox.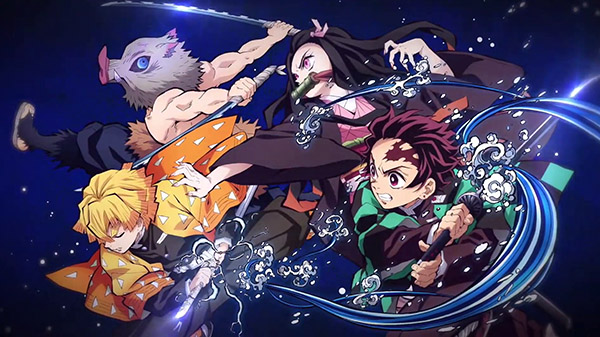 Are you caught up on Demon Slayer? Have you read the manga? Which Hashira is your favorite? Let us know in the comments!
Ja Ne, Adventurers!