Batman & Catwoman Diorama Celebrates The Couple Comic Book Style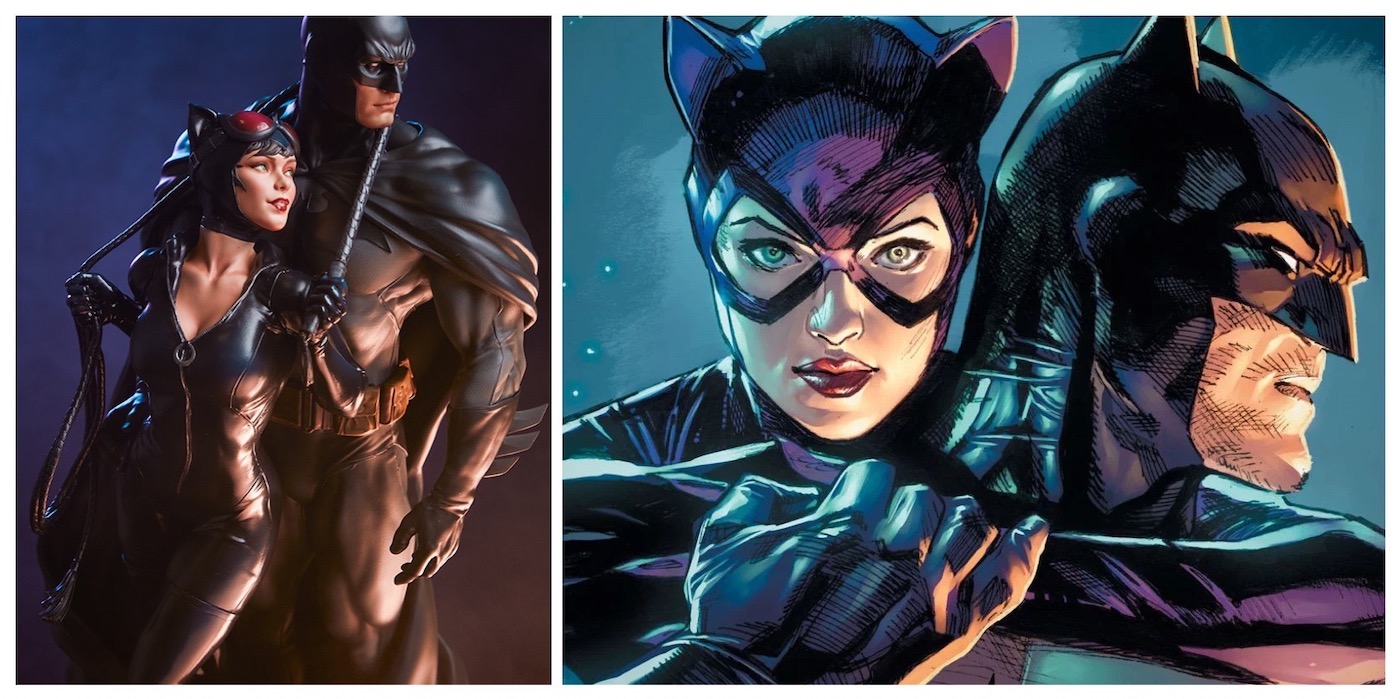 The premier crime-fighting couple of Gotham is beautifully represented in this Batman & Catwoman diorama from Sideshow Collectibles.
After decades in an on-again/off-again relationship, the two tied the knot. This statue from Sideshow captures the couple's personalities perfectly. A flirty Selina Kyle looks up at a stoic Bruce as he gazes into the distance. At nearly two feet tall, this statue has a big visual impact and wonderful details.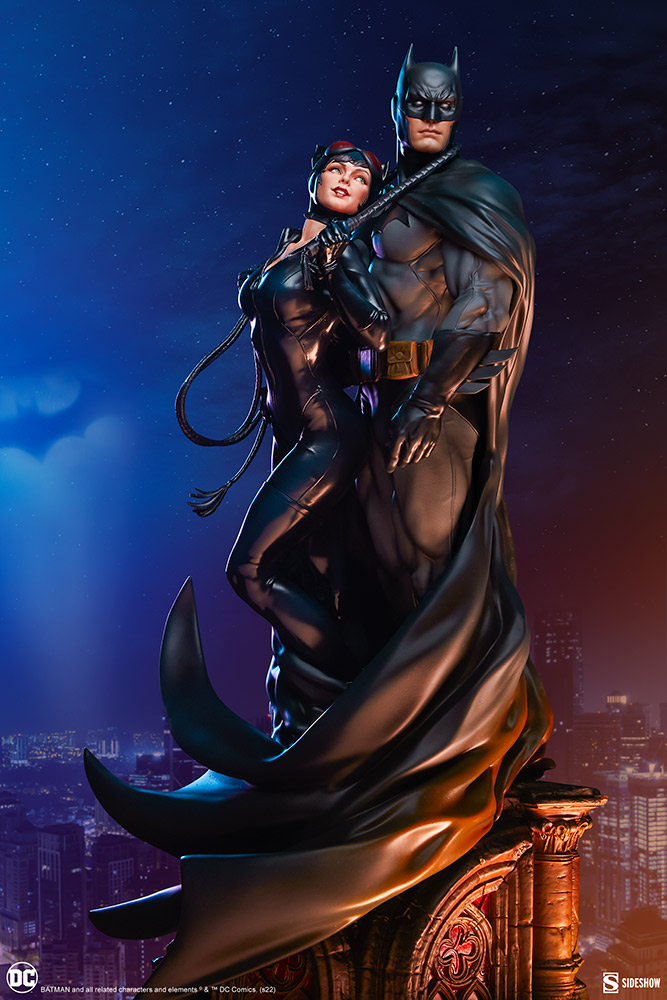 Batman & Catwoman Diorama –
$680
Measuring 20" tall and 9.25" wide, this fully sculpted polystone DC statue depicts a Gotham City rooftop rendezvous with all the sensuality and playfulness that surrounds the relationship between the Dark Knight and his darling companion. Catwoman situates herself in front of her beau, mask off, and sultry smirk on. She's clad in a black catsuit as she slings her signature bullwhip across Batman's shoulders, back arched and eyes on the prize while she draws the Caped Crusader closer.
Stoic as ever, Batman looks away from Selina Kyle, although he can't resist a soft touch at her waist. His black cape sweeps down and around them, shrouding the couple in their intimate nighttime embrace. They both stand upon a warm church. The orange glow of its directional paint lighting fanning the flames of their evening encounter.
Materials: Polystone
Product Size: 20″ tall (50.8 cm); 9.25″ wide (23.5 cm); 10.63″ deep (27 cm)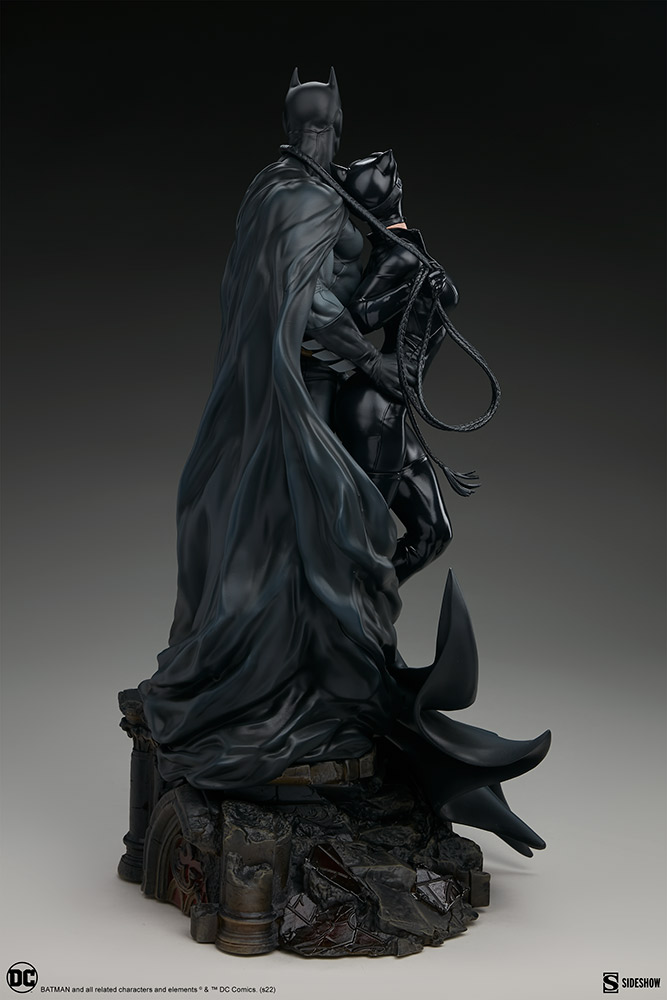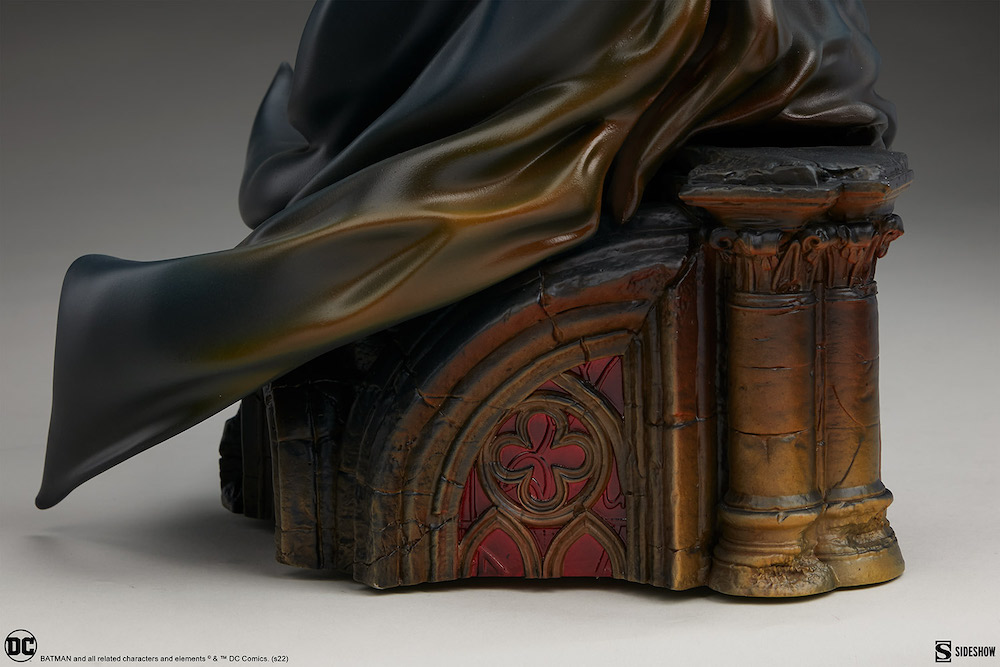 Latest News From BoLS: