Star Wars Fan Edit Puts Episode IV Into Order – Alphabetical Order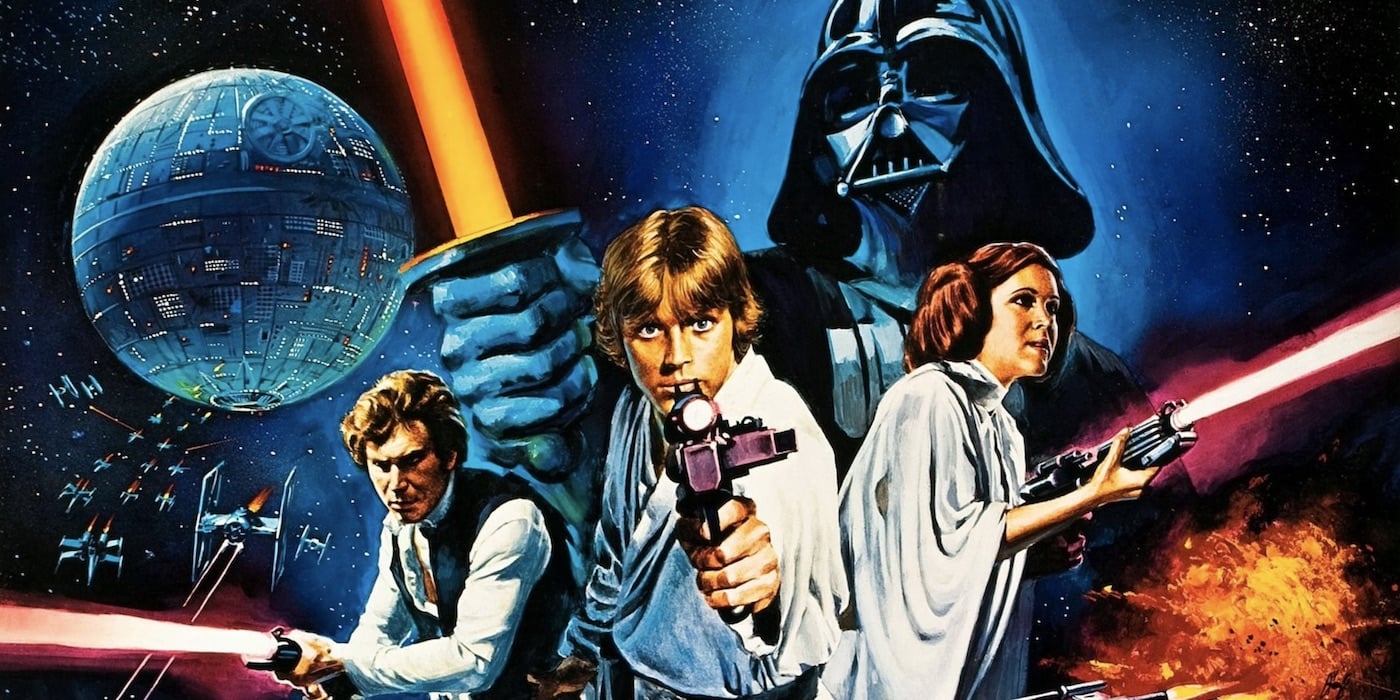 This Star Wars fan edit may change the way you look at the 1977 sci-fi adventure classic.
If Star Wars Wars Wars is too chaotic for you, I suggest this very ordered edit of A New Hope (the 1997 special edition). Tom7 has taken the time to break up the English dialog into an alphabetical list. He labeled all of the words manually using software he created. This reorganization contains every word of dialog in the movie.
The edit was created using a pair of multithreaded C++11 apps to chop up the dialog while the movie ran at 24fps. More details on that here.
As with the overlapped Star Wars Wars Wars, this edit gives a unique look at a movie were all super familiar with. How important were certain characters and places? How often are those now famous Star Wars terms actually used? Tom7 observed…
I also learned some things from making this video and the reaction to it. First: Star Wars is a really well-made film. I've probably only seen it four times or so—I'm no superfan—but watching the movie this closely, frame by frame, was a master course in filmmaking. At the micro level, I was very surprised how densely packed the dialogue is, with almost no pauses in between lines. It was neat how sound effects like laser blasts were carefully placed between words of dialogue during messy scenes, so that you'd still be able to hear the characters. 
Without further ado…
ARST ARSW – A Star Wars Fan Edit
Some facts about the edit…
– The word "lightsaber" only appears once in this film.
– There are 43m5s of spoken English, 81:39 seconds of other.
– The most common word is "the", of course, said 368 times.
– The word with the most screen time is "you", at 52:56 seconds.
– There are 1695 different words, and 11684 total words.
– The longest words are "responsibility," "malfunctioning", "worshipfulness", and "identification", all 14 letters.
Did you manage to make it through all 43 minutes?
---
If this isn't the type of order you prefer, you can try AARRSSTW – WTSSRRAA. It takes the Star Wars 1997 Special Edition and reorders it by the length of each shot.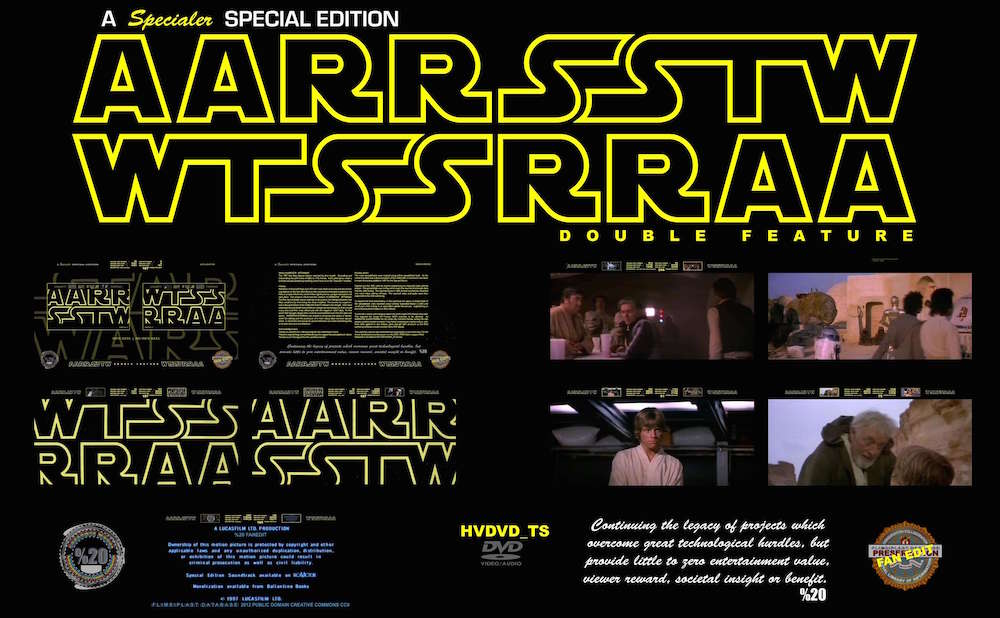 Subscribe to our newsletter!
Get Tabletop, RPG & Pop Culture news delivered directly to your inbox.