Battle Gamer Funk Without Putting Your Controller Down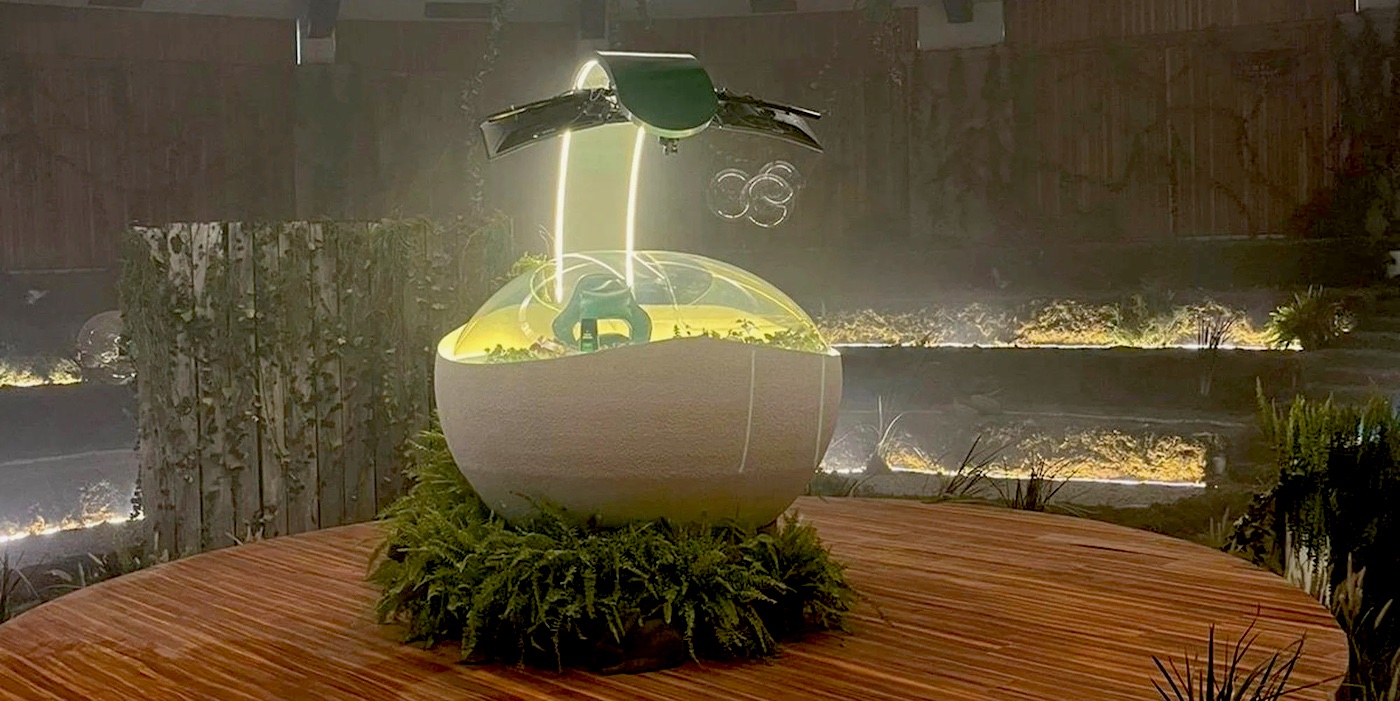 A new way to battle gamer funk that will make sure you smell and feel your best even when you've been sitting for 18 hours.
Irish Spring's Nice-Smelling Gaming Shower is kind of like a clothes washing machine, but for a person. The shower pod and the room it's in look like something out of a 1970s sci-fi movie. It features a gamer chair and an array of overhead monitors connected to a console. The orb fills with water and Irish Spring soap high enough to hit mid-chest height then it vibrates/rumbles as it gives the gamer within a hands-free wash. It doesn't seem to have a rinse cycle, however.
Of course, this is a ridiculous promotional stunt. Maybe it'll show up at the next PAX or DreamHack event for folks to try. They should hit some TTG conventions too. I wonder if they could make a version that would allow tabletop play while going through the wash.
"Irish Spring is building off the momentum from its Big Game debut of the magical, nice-smelling world of Irish Spring by creating the first-of-its-kind Irish Spring Nice-Smelling Gaming Shower. Inspired by the need to save noses from the tyranny of gamer funk, Irish Spring is leveraging its expertise of freshness to bring nice smells to Zillennials and gamers everywhere. Consider it game over for not-so-nice smells."
Battle Gamer Funk with Suds – Lots of Suds
In a recent stream, FaZe Santana gave the pod a try while playing with the FaZe crew. He was all raves.