Great Pyramid of Giza LEGO Set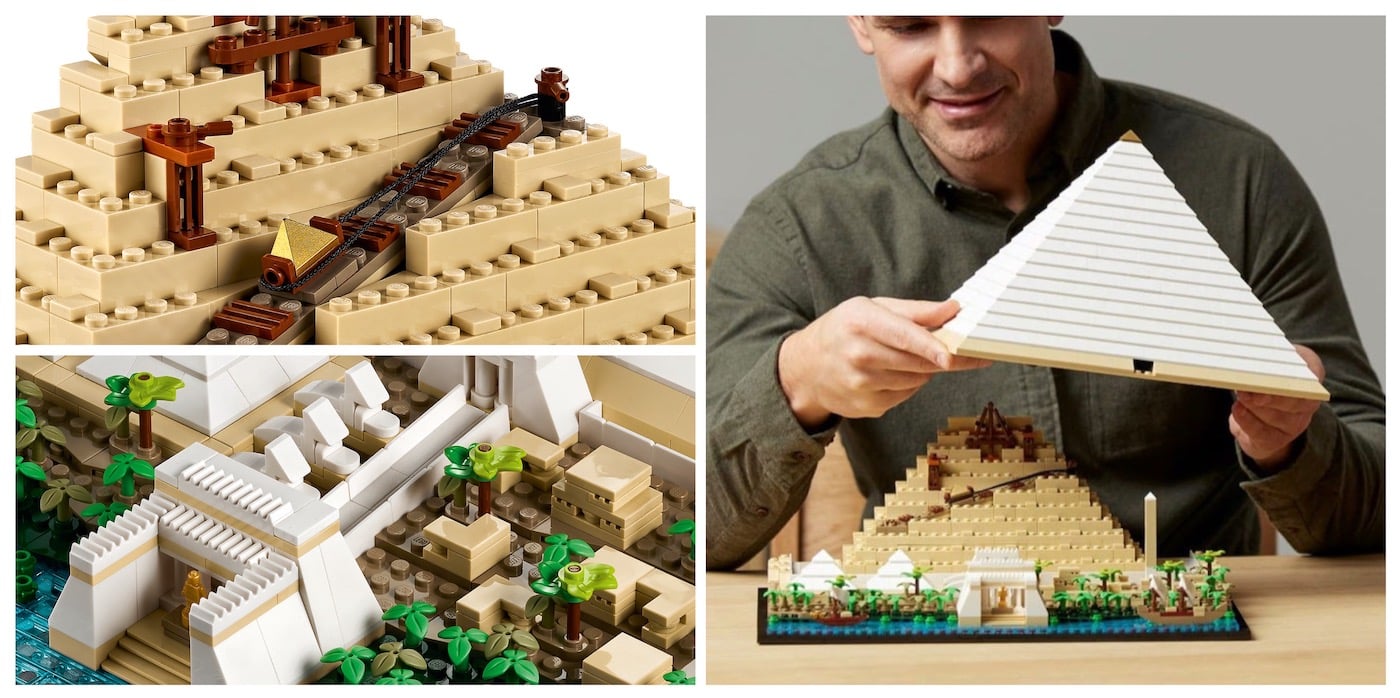 This Great Pyramid of Giza LEGO set will take builders back to ancient times with a cross-section style model of the World Wonder.

The Great Pyramid of Giza is the largest Egyptian pyramid and one of the few wonders that survive mostly intact (it had a limestone skin that has worn away). It acts as the tomb of Fourth Dynasty pharaoh Khufu and twenty-seven years to build from 2.3 million blocks – some as big as cars. The pyramid initially stood at 481 feet, making it the tallest manmade structure for over 3,800 years.
Take a leap back to 26th century BC and build one of the Seven Wonders of the Ancient World. This cross-sectioned model reveals the main tunnels and chambers within the pyramid, as well as the system theorized to have been used to move huge stones during its construction. Outside of the pyramid stands two small pyramids and two mortuary temples. Plus Sphinx statues and an obelisk. You can even take a boat down the Nile.
Great Pyramid of Giza LEGO Set –

$129.99
This brick-built collectible is part of a range of LEGO Architecture sets for adults who enjoy creative hobbies. It makes a wonderful treat for yourself and an impressive gift for an architecture connoisseur, history buff or travel-lover.
1,476-piece
Measuring over 8 in. (20 cm) high, 13.5 in. (35cm) wide and 12.5 in. (32 cm) deep
Cross-section model – Lift off the outer shell to reveal the stone-moving system that may have been used during construction. View from the back to see the King's and Queen's Chambers and main tunnels
Detailed landscape – A section of the Nile river with 2 LEGO brick versions of feluccas (ancient boats), 2 small pyramids, 2 mortuary temples, Sphinx statues, a workers' village and an obelisk
This set will be available on August 1st.
---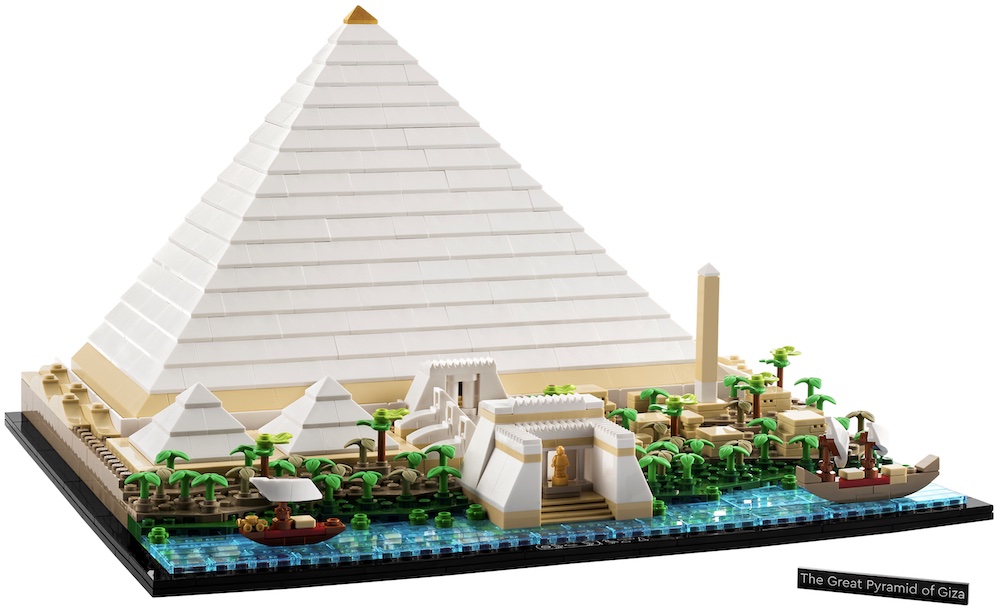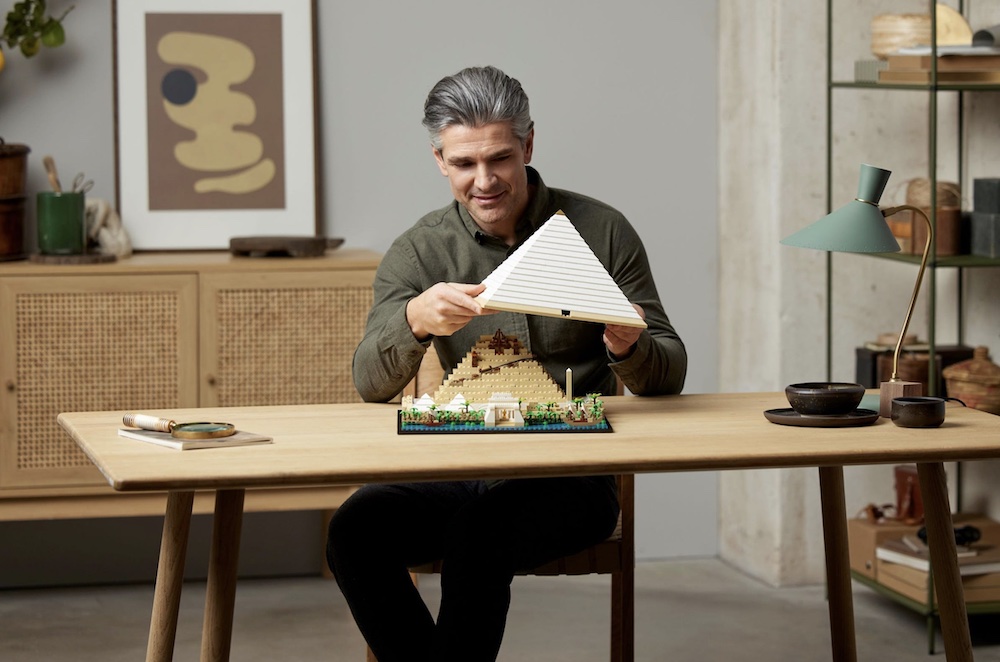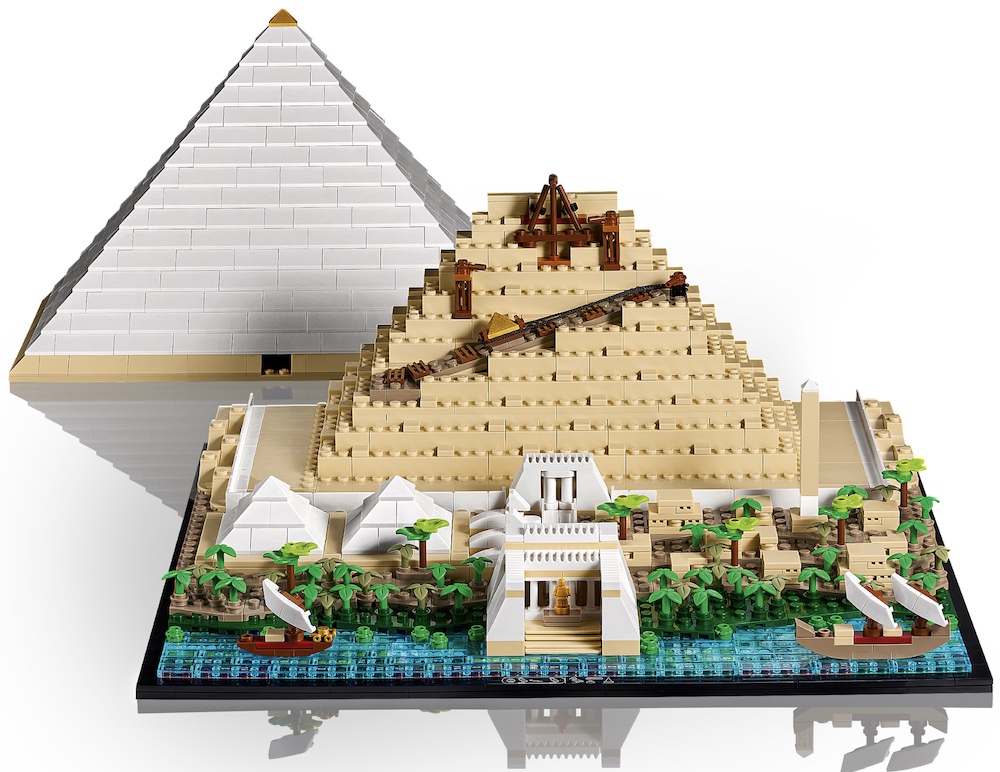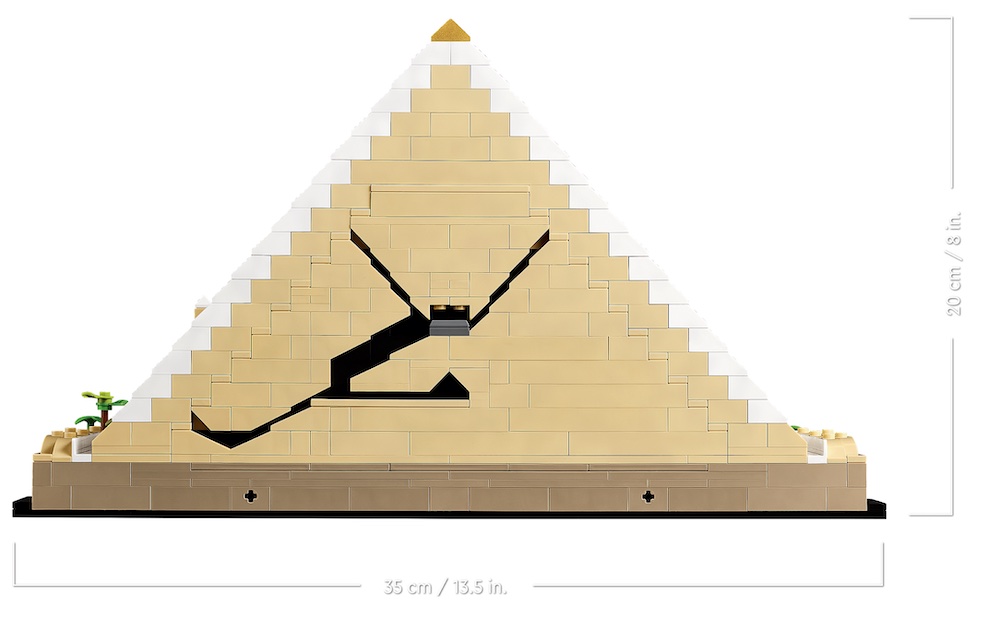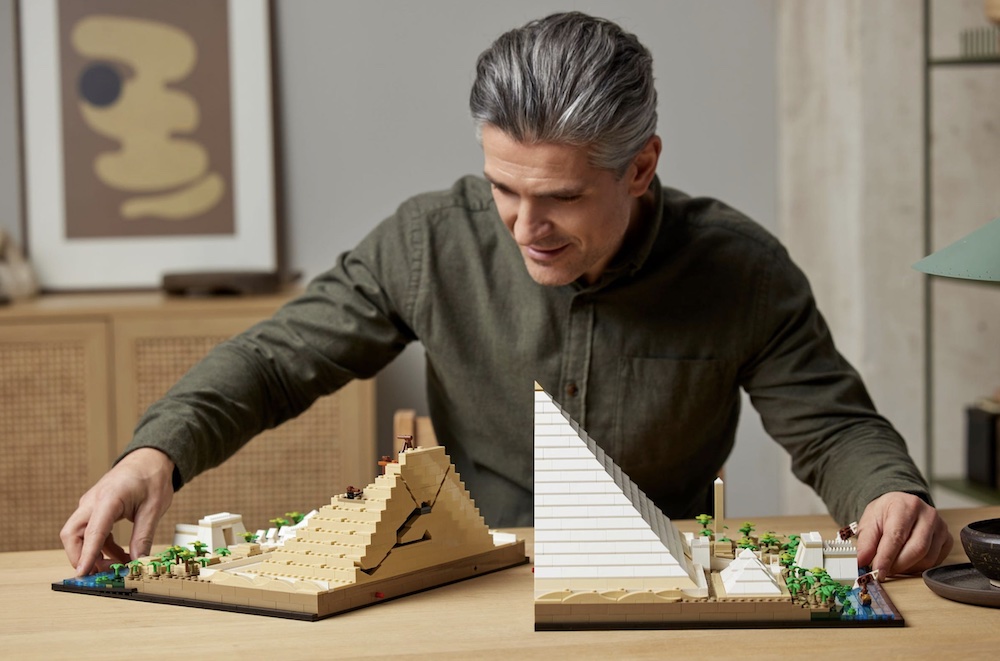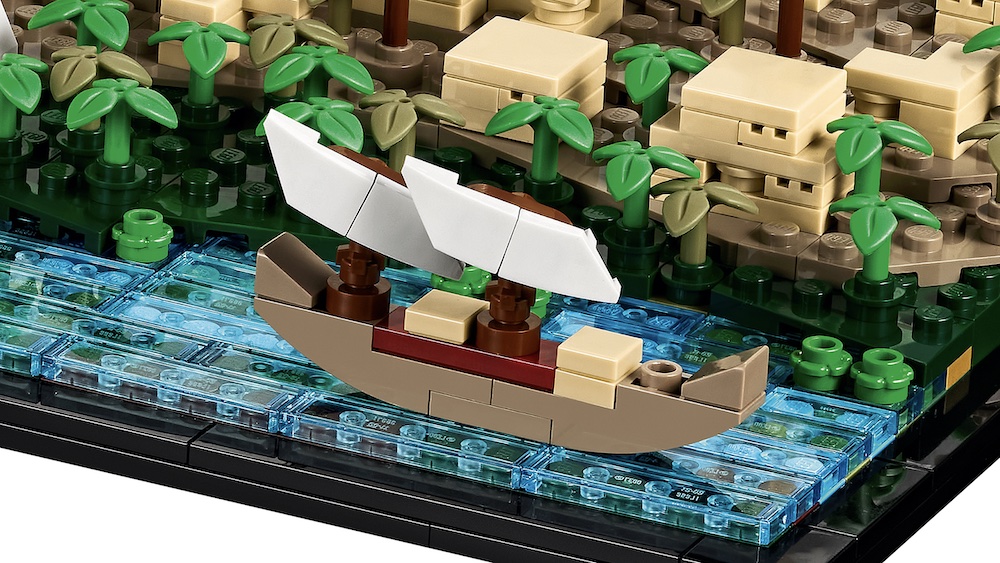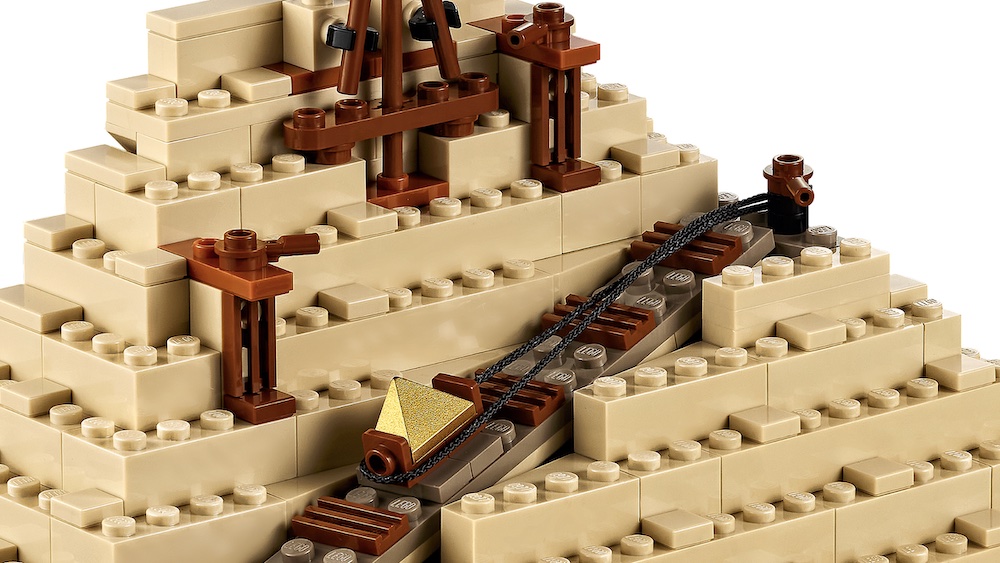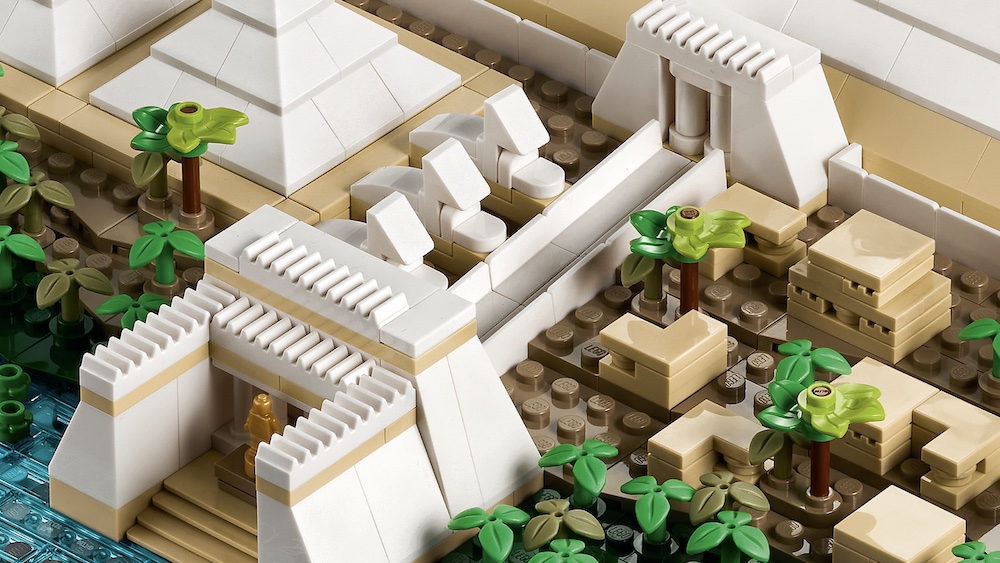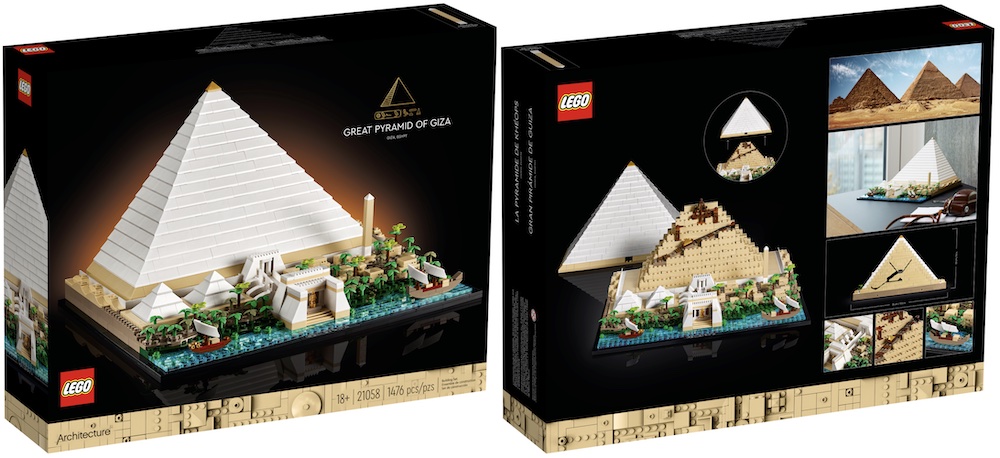 ---
Subscribe to our newsletter!
Get Tabletop, RPG & Pop Culture news delivered directly to your inbox.