Kickstarter Round-Up: Kobold Plushies, STL Heads, and a Dumpster Fire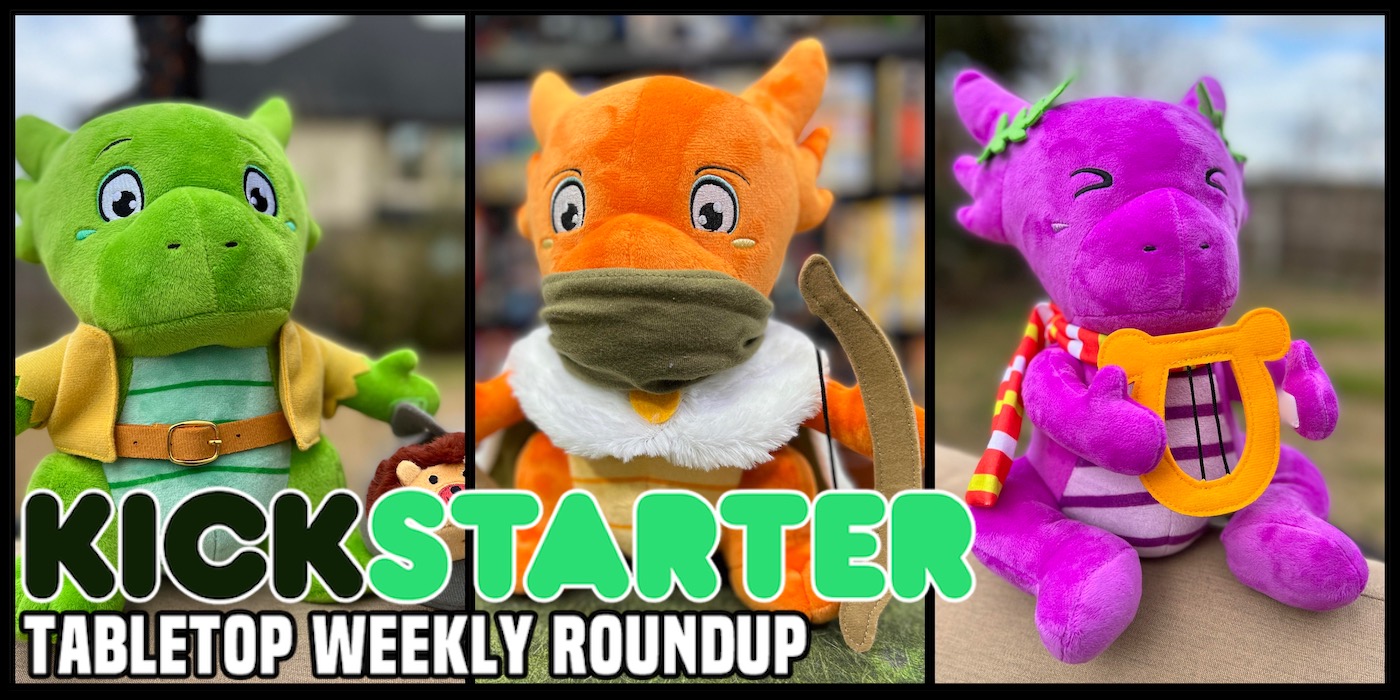 Come check out this week's batch of Kickstarter and crowdfunding highlights – including board games, TTRPGs, and STLs!
With over 100 pages of finished material and over 100 pieces of original art, Ravensrook is a fantasy role-playing supplement of a chaotic city in a land of scoundrels. Ravensrook takes its inspiration from the first official setting for the world's most popular role-playing game. Founded by bandits, the city of Ravensrook grew to become a city of powerful Guilds, bandits, Lords, intrigue, and murder. Within the walls of this city, you can find adventure and your fortune… if you don't die trying.
Pledges start at $15 for a digital copy.
Heresylab Sci-Fi & Fantasy Male Heads is a project we thought for quite some time. As we wanted to venture in the miniature conversion bits. We already have a few of them into production. This time we wanted to offer something different for you all. So here are 72+ male heads to convert your favorite miniatures. The resin ones will fit the majority of the current market 28/31mm models.
Pledges start at $6 for ten STL files.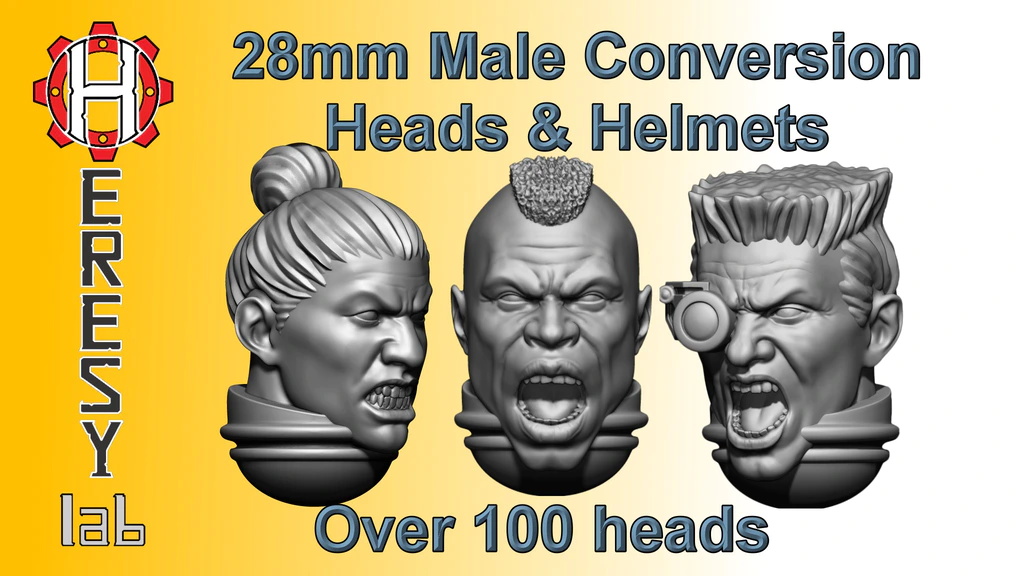 Rocket Pig Games has been known for our support-free miniatures that people print with ease on FDM and SLA printers. This is our very first project that is designed exclusively for RESIN. We are excited to expand our miniature line to include these detailed and dynamic minis as the price of resin printers has become so affordable! Plus a 5e sourcebook that uses the minis!
Pledges start at $35 for a PDF and two minis sets.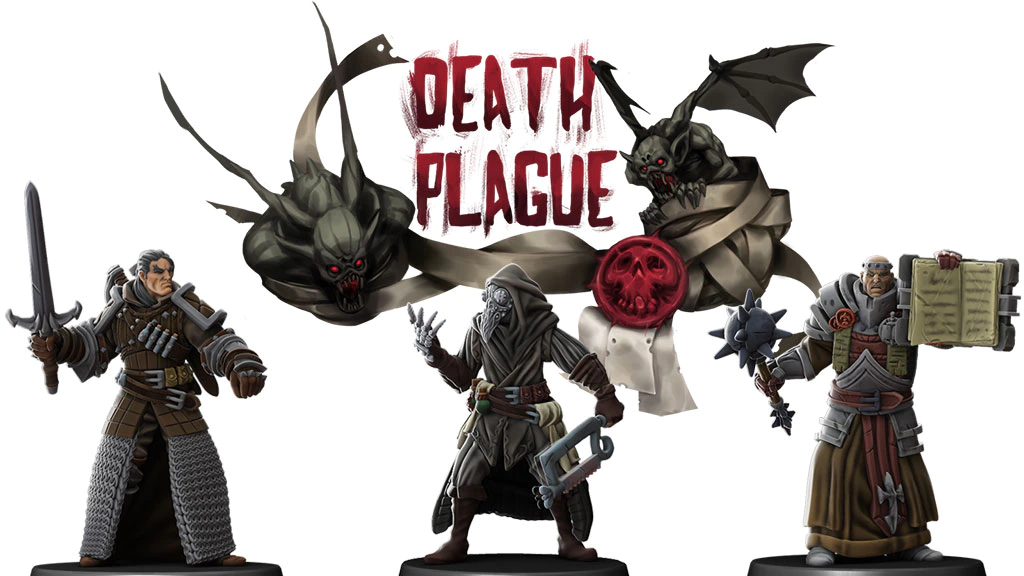 Do you like platform and shoot'em up games? Challenging games? Retrogaming? And most importantly, do you like the Megadrive/Genesis? Then The Cursed Knight is for you! Enter the weird world of The Cursed Knight and fight your way through various levels to finally meet the Cube god. Look for secret items and stay alert and go through the most dangerous areas manipulating gravity. Fight your enemies to the rhythm of an energetic soundtrack!
Subscribe to our newsletter!
Get Tabletop, RPG & Pop Culture news delivered directly to your inbox.
This is a ROM file that can be used with any Genesis/Megadrive emulator like Kega Fusion, Blast'em, Gens, etc.
Pledges start at $11 for a ditigal copy with soudtrack.
Our plushies are perfect friends for gamers of all ages! We've spent a year designing them to maximize kuddles and set up the logistics to deliver the kutest kobolds to you on time. Hitting the funding goal brings Rory, our red wizard to life.
Kobolds are small, wingless lizards who believe they're descended from dragons! What they lack in size they make up in spirit, and they're known for being inventive, persistent, and community-minded. Each of our kobolds is an aspiring adventurer, ready to spring into action as one of six traditional fantasy classes and become a hero in your story!
Pledges start at $35 for a plush.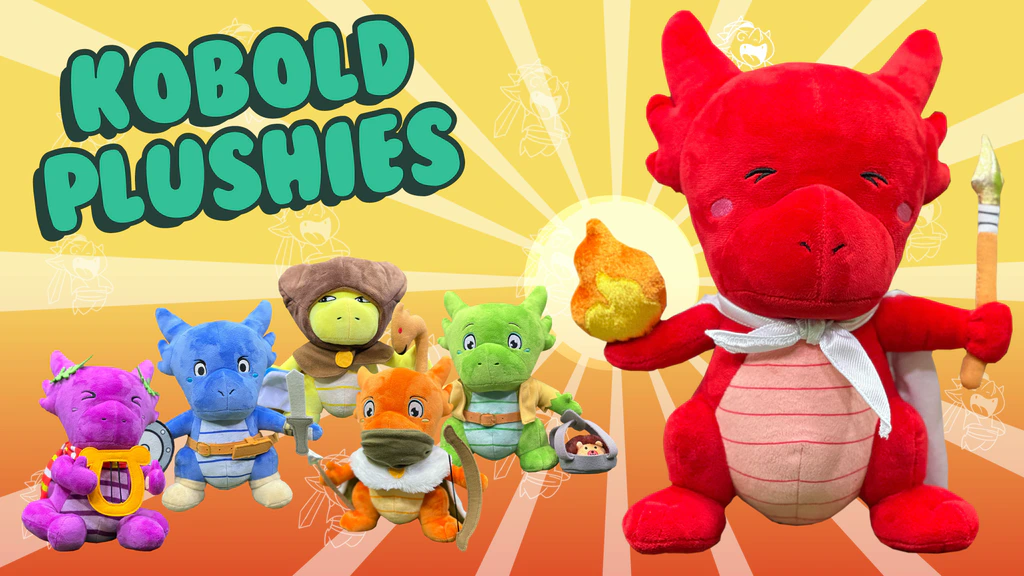 Dumpster Fire Party is a storytelling game, based on the award-winning and critically acclaimed toys by 100% Soft, where you and your friends share the absurd, embarrassing, and hilarious stories that make us want to chuck our whole life in the dumpster and set it ablaze. So yeah, it's the PERFECT party game!
Grab 3-6 of your buddies and pick a theme. Then kick back and listen to everybody describe one personal nightmare after another.  The person with the best (or worst) stories is the winner! You'll be surprised at how terrible your lives really are!
Pledges start at $40 for the game.