Star Wars Celebration 2022 Wrap Up – 'The Mandolorain', Sabine Casting, 'Andor' Trailer, & More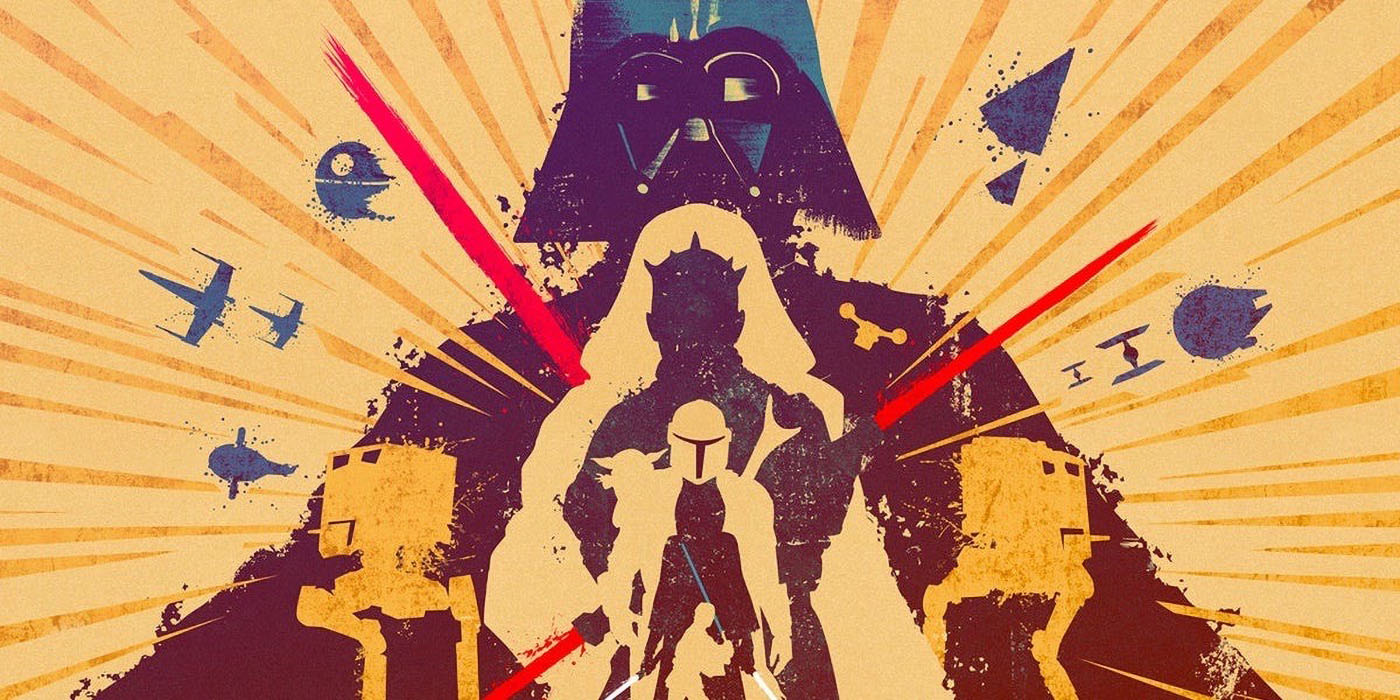 This weekend was packed with panels, online events, new trailers, and interviews. Time for the Star Wars Celebration 2022 round up!
The biggest Star Wars event of the year has come and gone. Stars, fans, and creators spent the weekend talking about what makes them love this universe and what's next. Here's a quick run down of the biggest pieces of news – and it's mainly for the Disney+ side of the universe. If you want a really deep dive, check out the official video coverage. If you want to know more about what's going on with big screen projects, read this interview with Kathleen Kennedy.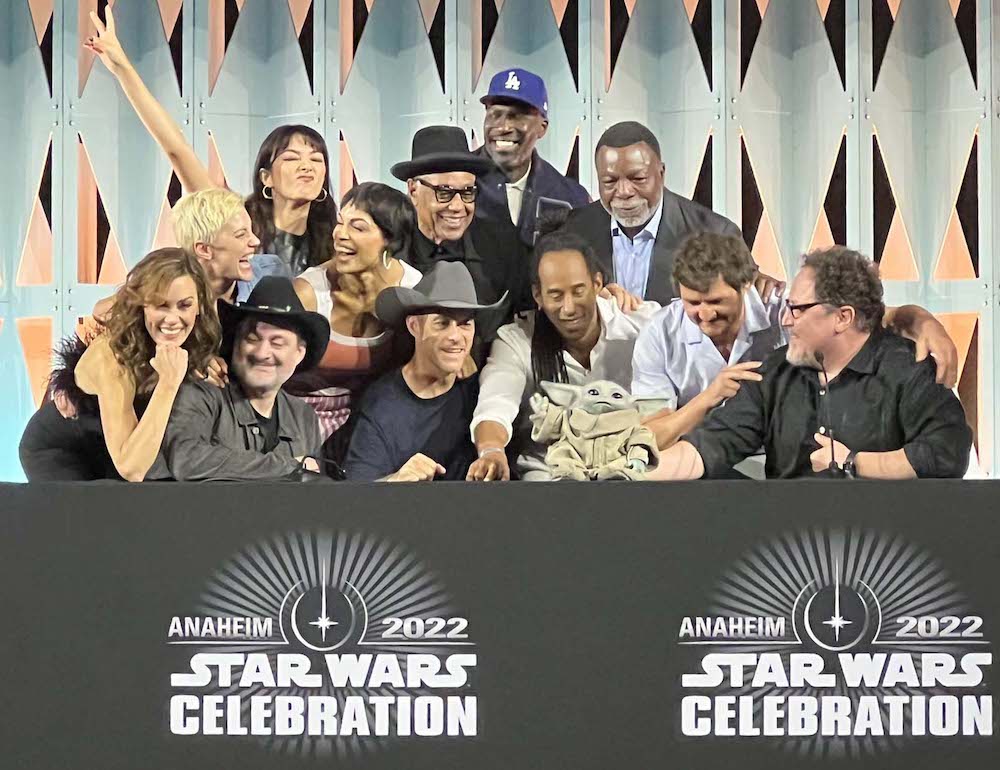 Star Wars Celebration 2022 – Disney+ Animation
Visions Volume 2 is arriving on Disney+ spring of next year. The new collection will includes creative teams in Japan, India, UK, Ireland, Spain, Chile, France, South Africa, and California. Expect more animation styles and influences.
A new animated series led by Dave Filoni and focused on the Jedi arrives on Disney+ this fall. Tales of the Jedi will focus on the religious order's tumultuous history in the era of the prequels. One episode will focus on Ahsoka Tano, another on Count Dooku before he became a Sith. Qui-Gon Jinn (voiced by both Liam and his son Michael) and Mace Windu will also make appearances.
Star Wars Celebration 2022 – Disney+ Live Action
In case you were wondering: Lando has not been forgotten according to Lucasfilm president Kathleen Kennedy.
Star Wars: Skeleton Crew was announced (dropping its former Grammar Rodeo code name). It stars Jude Law and involves Spider-Man director Jon Watts. We don't know a lot beyond it being in the same timeline as The Mandalorian. It'll debut next year. Watts had this to say about it:
"… a group of kids who are about ten years old who get lost in the Star Wars universe. It stars four kids but it's not a kids show." 
Subscribe to our newsletter!
Get Tabletop, RPG & Pop Culture news delivered directly to your inbox.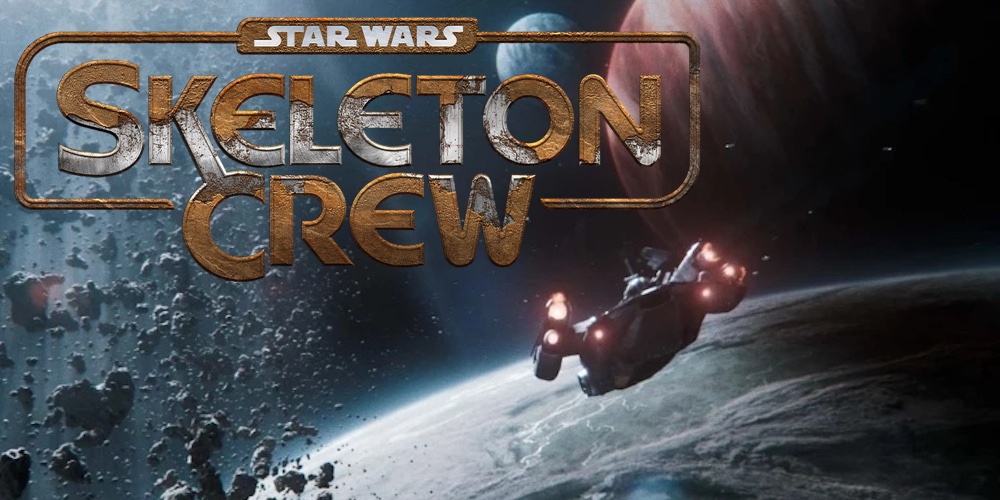 The Mandalorian is returning next February. Carl Weathers and Bryce Dallas Howard are directing, Rick Famuyiwa is showrunning. Bo Katan (Katee Sackhoff) is playing a major part of this season as they return to what's left of Mandalore. A couple of clips were shown at the panel. There will be dog fights, Armorer is returning, and there are reports that we'll see Babu Frik.
#starwarscelebration2022 #starwars #mandalorian Bo-Katan from Season 3 of The Mandalorian. pic.twitter.com/EHCPZFczIB

— Greg Sanders (@GregDSanders) May 26, 2022
A trailer has yet to drop for The Mandalorian Season 3 that rest of us to see. Hopefully that'll happen in the next week. Fans on social media are clamoring for it. The other trailer that hasn't made a public debut is Ahsoka. We did get some casting news for that show, though. Natasha Liu Bordizzo will be playing Sabine in the Ahsoka live action series.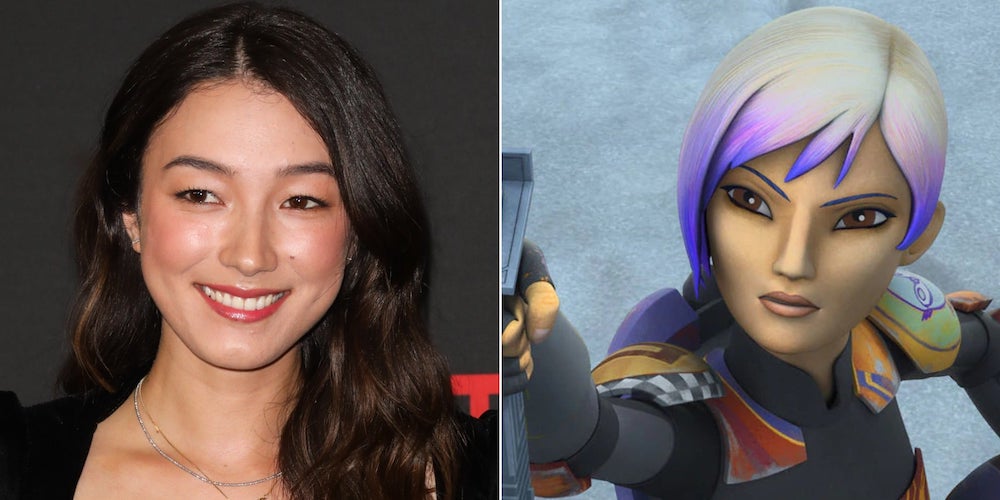 There are Trailers, Though
Disney Gallery: The Book of Boba Fett – Available Now
The "Andor" series will explore a new perspective from the Star Wars galaxy, focusing on Cassian Andor's journey to discover the difference he can make. The series brings forward the tale of the burgeoning rebellion against the Empire and how people and planets became involved. It's an era filled with danger, deception and intrigue where Cassian will embark on the path that is destined to turn him into a rebel hero.
Bad Batch Season 2 – This Fall
Read our trailer breakdown here.