'Star Wars: Visions' Volume Two Anime is On Its Way in 2023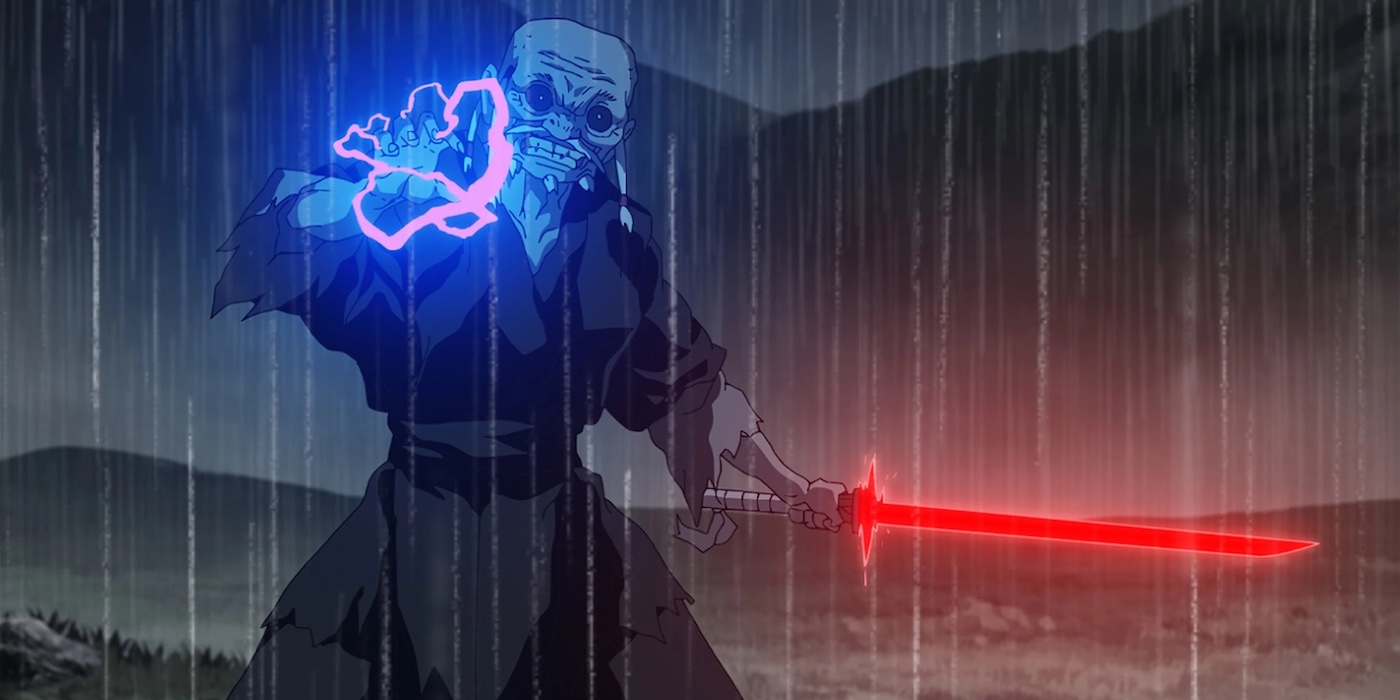 Star Wars: Visions is officially returning with Volume Two, according to a panel at Star Wars Celebration.
At Star Wars Celebration in Anthem, CA last weekend, Lucafilm announced that animated anthology project Star Wars: Visions would be receiving a volume two.
Star Wars: Visions Volume Two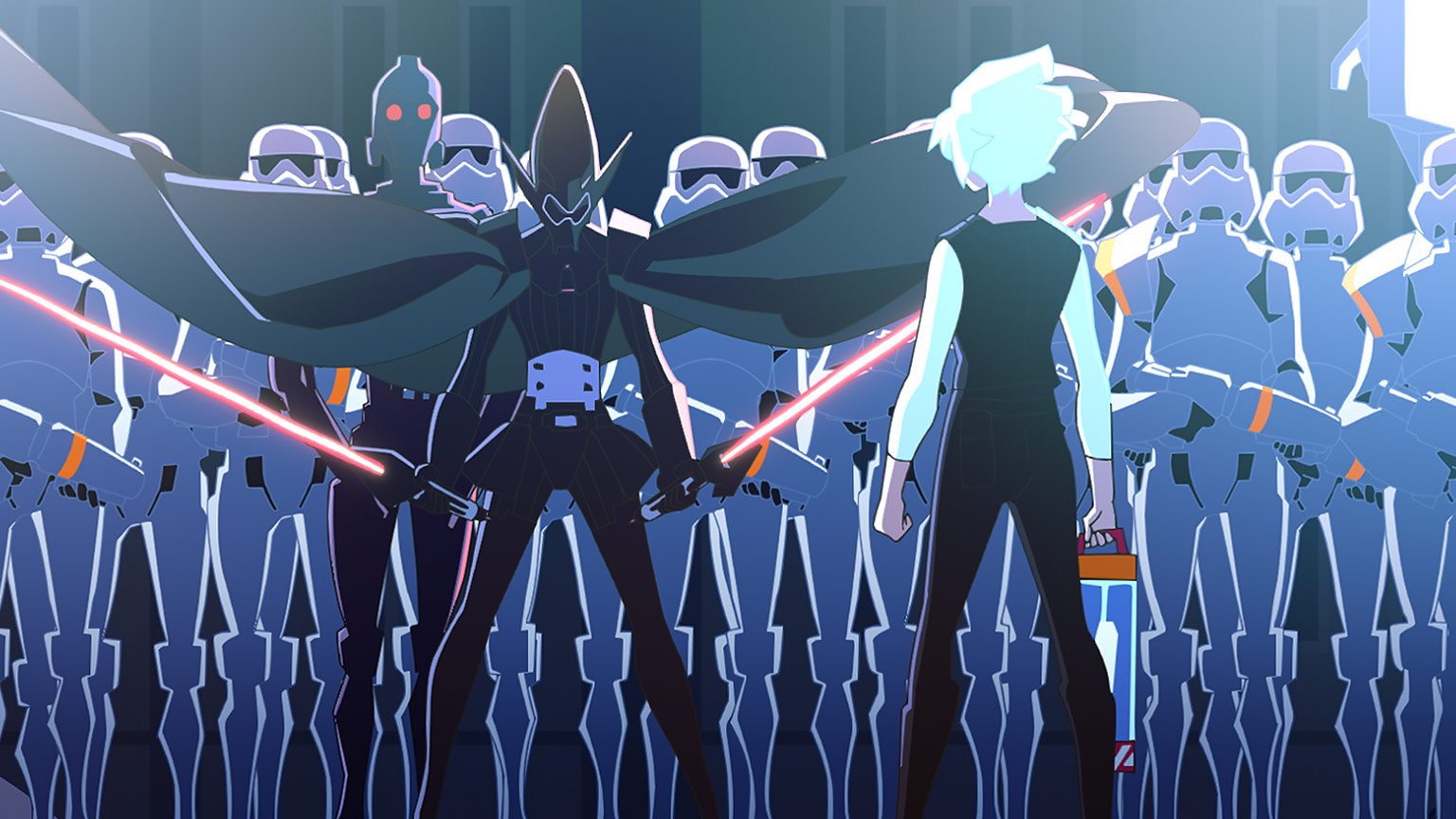 During the panel "A Look Back At Star Wars: Vision" James Waugh, Senior Vice President to Franchise Content and Strategy at Lucasfilm promised an upcoming season and the anthology's "bright future". A promotional video played during the panel referenced a wide variety of artists from all over the globe. Creators on the upcoming Star Wars: Visions project include teams from United States, Chile, the United Kingdom, Ireland, France, Spain, South Africa, India, South Korea, and Japan.
At this time, Star Wars: Visions Volume Two is planned to be released in Spring of 2023. Production is likely well underway. But we don't know which studios will be involved or what plot lines we can expect to see explored. But we will be on the look out for any new information as spring 2023 draws closer. Unfortunately, we doubt a trailer will be released until sometime early next year.
About Star Wars: Visions
Originally announced at Disney Investors Day 2020, the first Star Wars: Visions was a nine-episode long anthology of short stand-alone animated features within the Star Wars galaxy. There were seven studios involved in this project. And while you may have recognized the distinct style of one or two of them, you're likely at least passingly familiar with every one of the studios involved.
Kamikaze Douga (Jo Jo's Bizarre Adventures) kicked off the series with "The Duel". Then Geno Studio (Golden Kamuy)'s second episode was called "Lop and Ochō". Episode three was produced by Studio Colorido (Burn the Witch) and was titled "Tatooine Rhapsody", while Studio Trigger (Kill La Kill) had episodes four and five, "The Twins" and "The Elders" respectively. Kinema Citrus (.hack//Quantum)'s episode was titled "The Village Bride". Science Saru (Space Dandy) had the next two episodes, "Akakiri" and "T0-B1". And Finally Production IG (FLCL) concluded Star Was: Visions with final episode, "The Ninth Jedi".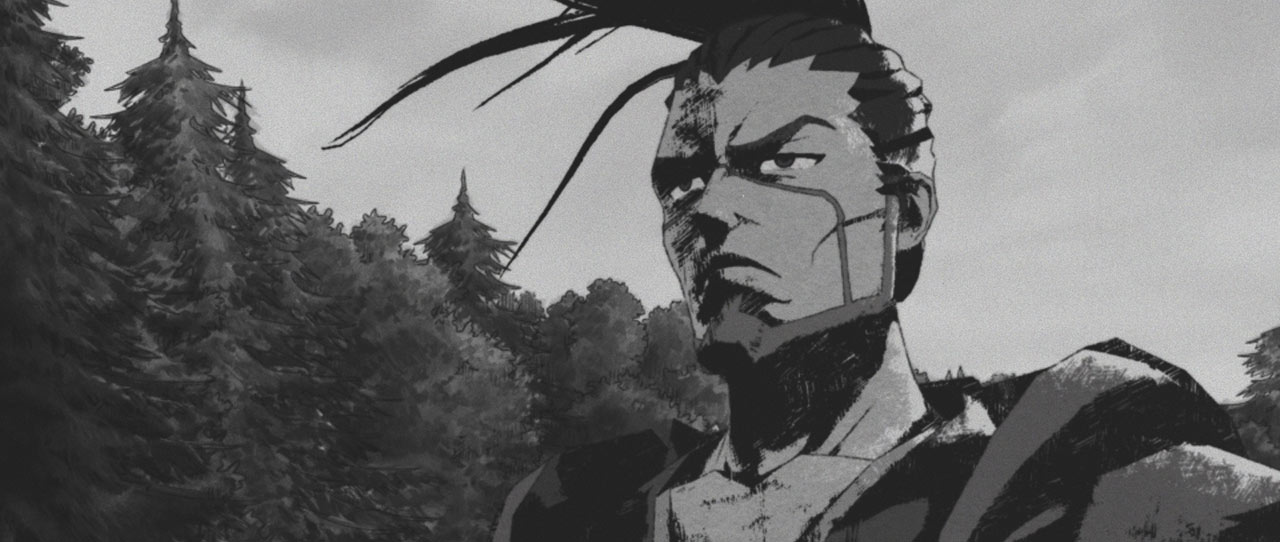 The anthology was a perfect mixture of Star Wars heroism and adventure, with all of the variety anime is known for. Tropes, silliness, gorgeous animation, and refreshing takes on The Galaxy filled the series in equal measure. And as an anthology, every episode was entirely different in tone, animation, and style from the episode before.
Star Wars: Visions Reach Into Canon
Technically none of these shorts are canonical additions to Star Wars lore. But they have proven an ability to shape the fandom. "The Duel"'s Ronin character earned his own following with stand alone novel Ronin: A Visions Novel by Emma Mieko Candon.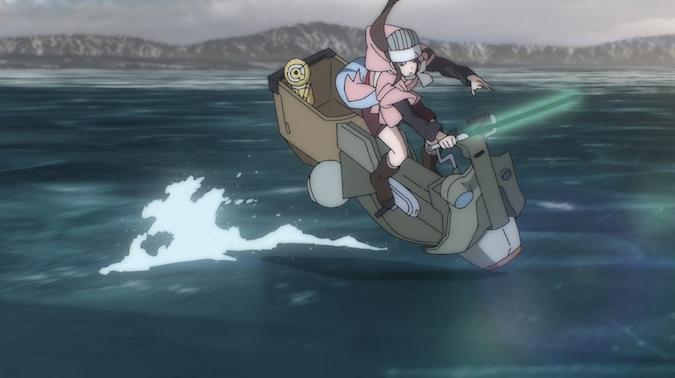 Subscribe to our newsletter!
Get Tabletop, RPG & Pop Culture news delivered directly to your inbox.
Did you watch Star Wars: Visions' first volume? Which episode was your favorite? Are you looking forward to a second volume of Visions? What studios would you like to see involved with the project this time? Let us know in the comments!
Ja Ne, and May the Force Be With You, Adventurers!