'Stranger Things' Season 4 Review – Bigger, Better, and Now With Even More Horror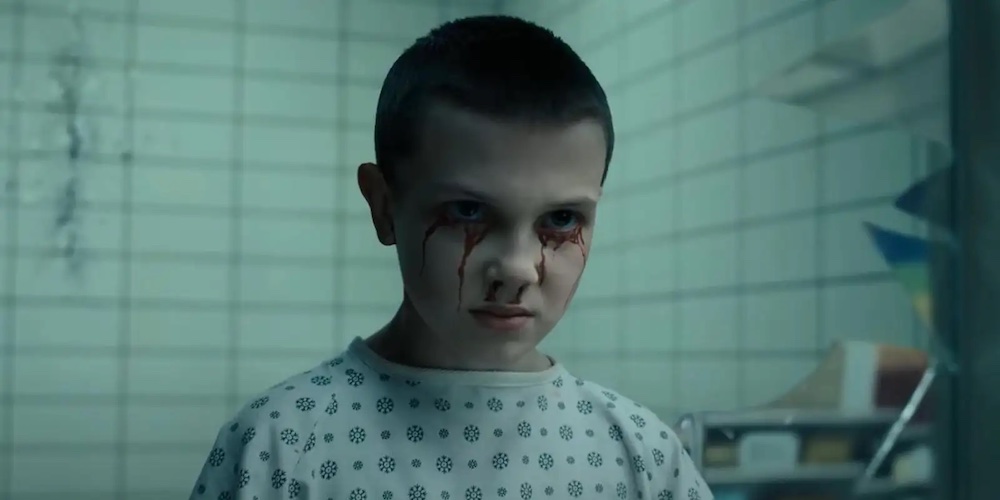 Stranger Things Season 4 review – more horror, more high school angst, and more time to every episode.
Season Four will begin six months after the end of Season Three's massive mall battle. The crew will is separated for the first time. Some in California, some remain in Hawkins, and one key character is in a Soviet prison. The trailers for this season have been taking us backward on the timeline – back us to where this eldritch horror began.
If you were a nerd in high school or in highs school during the Satanic Panic, I'm sorry. The first two episodes are gonna hurt.
This Stranger Things Season 4 Review Contains Minor Spoilers for Episode 1 & 2
Stranger Things Season 4 Review
Be prepared for long episodes – the first two are 77 minutes each. That and the production quality explains the big budget this season – reportedly $30 million per episode. They do pack a lot into the time they have and you can really see the money spent in the cinematography, editing, and special effects.
The first two episodes are character and world building. We spend an episode catching up with the all of the kids in both Hawkins and Lenora. Life is seems pretty normal – they're dealing with high school, love, jobs, hacking grade books, 1980s fashion. There are arguments and some of the characters are growing apart as they meet new people. Growing up isn't easy – even for kids that have fought monsters from another universe.
In California El is dealing with trying to fit in and the loss of her powers. Her lack of socialization is making it really hard not to be the butt of the mean girl's jokes.
Normal doesn't last long, though – a new threat is roaming the halls of Hawkins High. And it's not the D&D playing, long haired metal heads.
Hopper?
The kids aren't the only ones experiencing weird things. Joyce gets a beat up package from the Soviet Union and gets back in touch with Murray to figure it out. The Byers are again the weird family of the neighborhood, but being the weird one gets her a cryptic note from the one character we haven't seen: Hopper. Episode two ties in Hopper's past timeline as Joyce and Murray search for him.
Another strange death hits Hawkins and things start to get supernatural, and those that remain there start to investigate. This is where the story really starts. By the end of episode two we're back in the shit – and this time it speaks English – hello Vecna.
Subscribe to our newsletter!
Get Tabletop, RPG & Pop Culture news delivered directly to your inbox.
 Should You Watch It?
If you've watch the first three seasons, yep. Keep going, you'll really want to dig into this season. The history and lore of the Upside Down grows. It has more horror and violence, but it maintains its humor and relatability. The show has really paced itself with the kids growing up. They're not the clueless kids we started with, but they're still kids. Kids in a dire and fantastical situation.
I'm not sure if we'll get everyone together again this half of the season, but it's clear that all of them will be needed to take on this monster. I'm ready to jump into the rest of the episodes this weekend.
Stranger Things Season 4 – Part 1 is available now.