'Top Gun: Maverick' Review – This Return to the Danger Zone is a Blast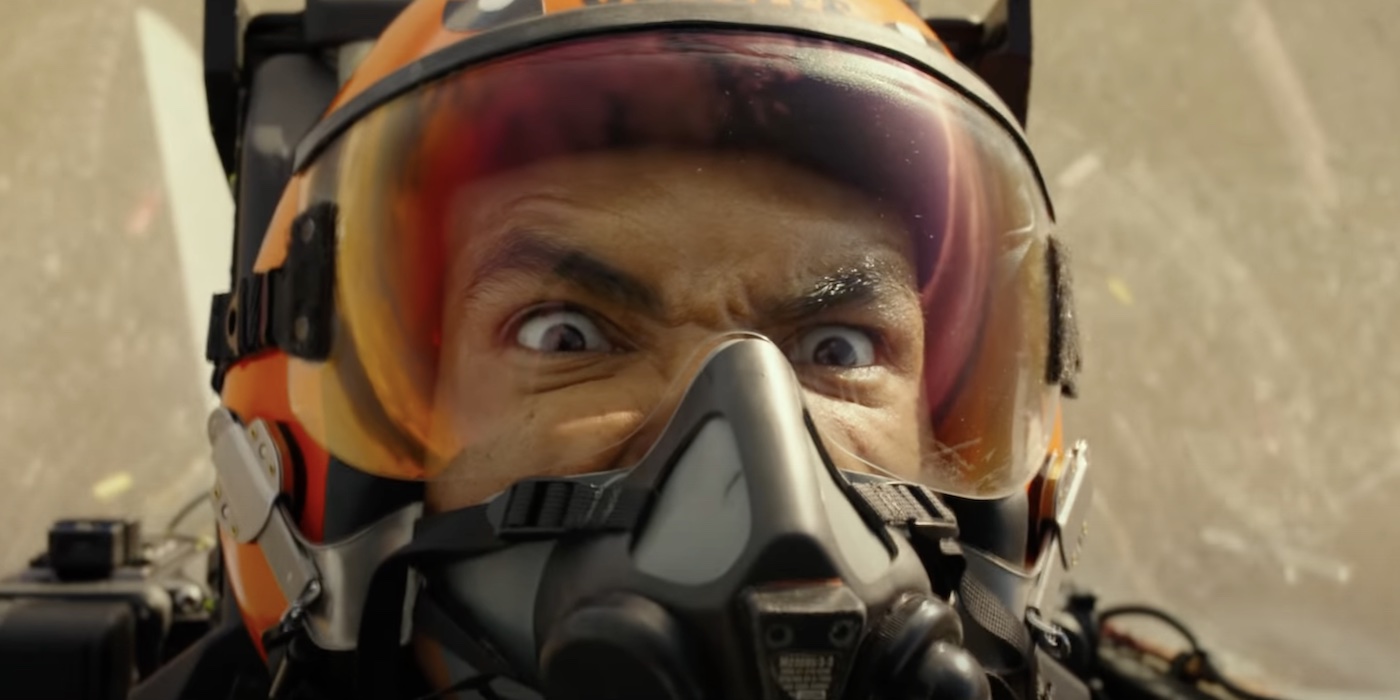 Maverick is back and he's got an all-new class of pilots to teach. Does this sequel live up to the hype? Find out in our Top Gun: Maverick review.
It's been over 30 years since we've seen Pete Mitchell. In Top Gun: Maverick he's back at the United States Navy Strike Fighter Tactics Instructor program doing what he loves (flying in planes) and things he doesn't think he's great at (teaching a new generation of pilots for a specialized mission). It's not all smooth flying though. Mitchell aka Maverick faces new challenges in  the air and on the ground.
They really played up the nostalgia, Cruise's star power, and stunts in the marketing. It's all there. If you're looking for a movie with a bunch of badass fighter plane sequences this movie is a blast.
This is a No Spoiler Review!
Top Gun: Maverick Review – The Movie
The RT scores aren't lying. This is a good movie. Before we move on, this review needs a soundtrack. Hit play, then keep reading. It'll make it even better.
It manages to carry the same feeling as the original, with some added years to its characters and actors. There's even a team building on the beach scene – the shorts are longer this time. There's romance (no Berlin this time, sadly) and rivalry. It has that same serious mission has to be accomplished, but we also get drunk at the local bar and play the piano vibe going. It's just the right amount of fluff.
The story isn't life changing, but there are stakes and there's a lot of resolution for its returning characters. Cruise and Teller have great old dog/new generation chemistry and the rest of the pilots are a joy even when they're being insufferable. Of the old cast, it was really touching to see Val Kilmer back, even though his scene was short. He looked grateful to be back on set with an old friend.
Top Gun: Maverick Review – The Planes
Let's get to the important part: planes. The biggest change from the 1986 Top Gun and the 2022 Top Gun is the way the flight sequences were shot. The new camera rig created for the movie made the dog fights and chases a real thrill ride. You can see the effect of the G-forces on the actors' faces and their reactions are more real than anything you'd get on a green screen set.
They've upgraded to F-18 fighters in this one from the F-14 Tomcat in the '86 movie – there's a cameo, though. They come up against some Sukhoi Su-57 analogs in the course of their mission – replacing the MiG-28 analog in the orignal.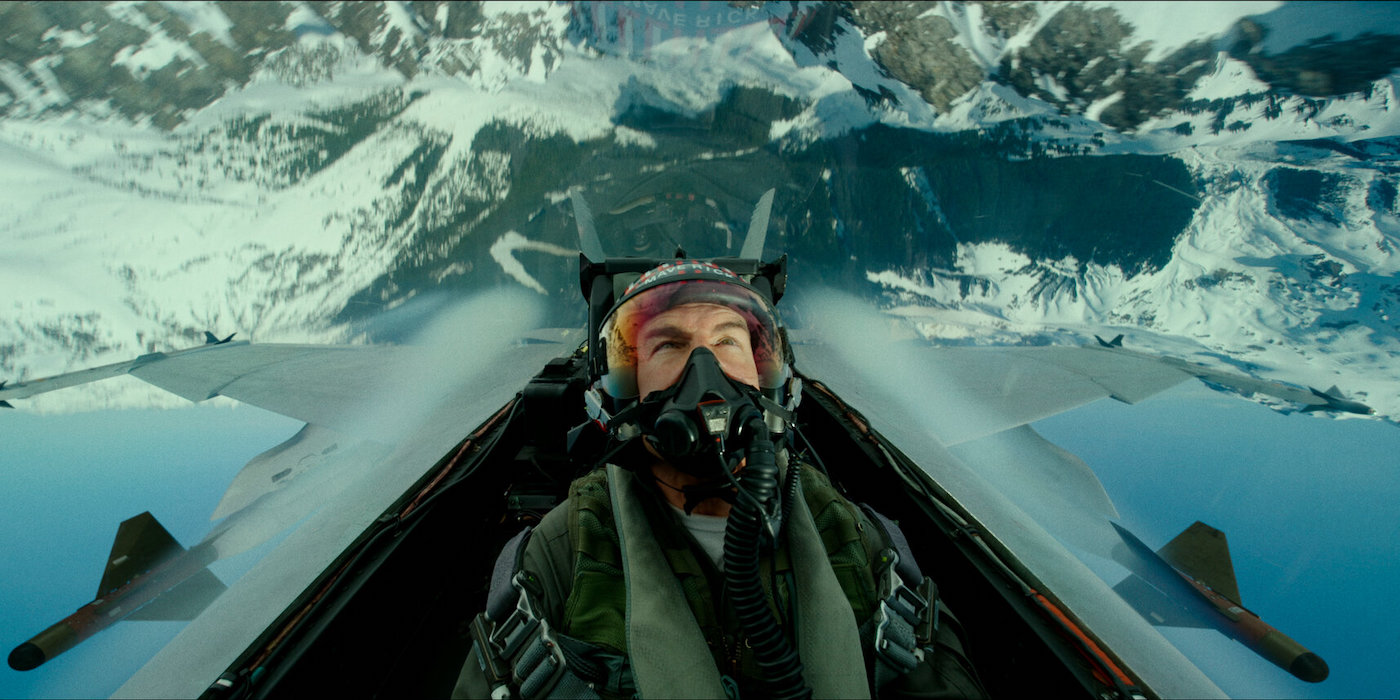 Subscribe to our newsletter!
Get Tabletop, RPG & Pop Culture news delivered directly to your inbox.
Should I See It?
This is the return of the summer action blockbuster (not MCU edition) after two years away. The plane scenes look really nice on a big screen, and the sound design is pretty dang great. If you can, go see it this weekend. If you're really into planes doing crazy maneuvers, go see it in IMAX.
It helps to see the first one, but not required. Go have fun, watch some dog fights and Tom Cruise being his charming self.