'Black Adam' Kneels for No One – First Trailer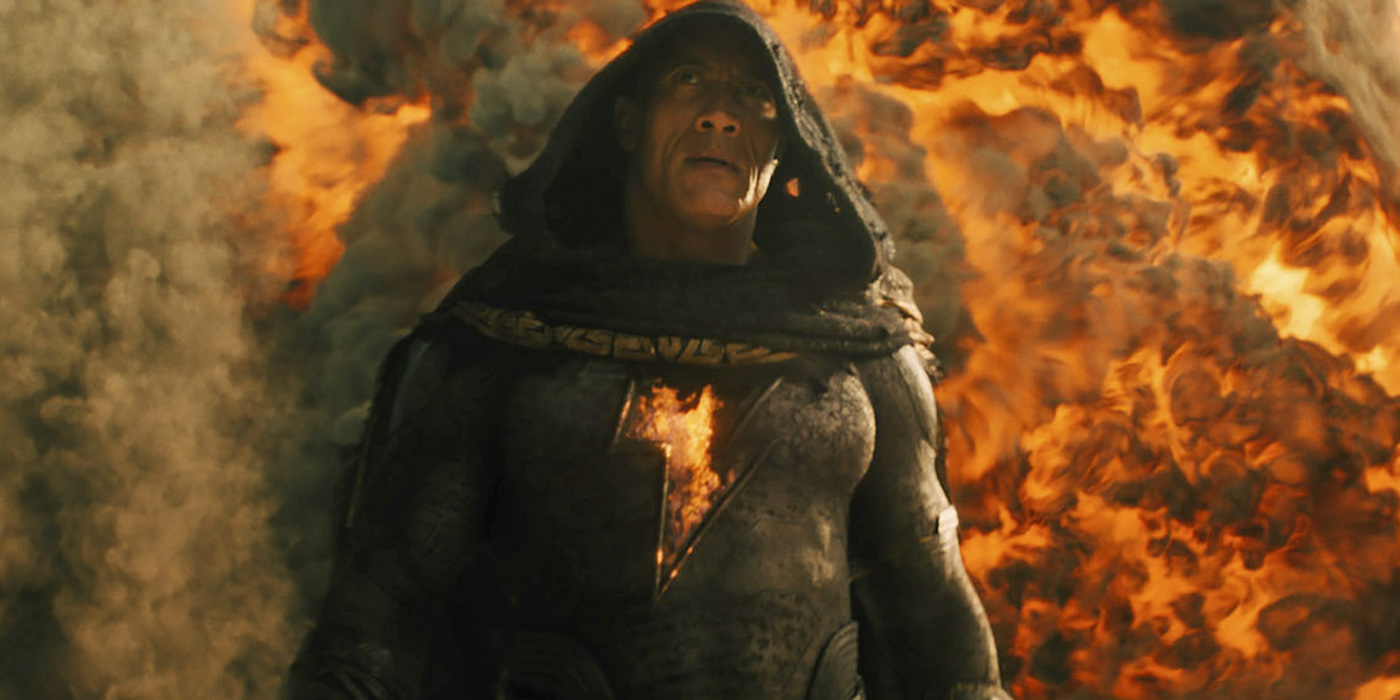 Black Adam has floated in and out of DC Extended Universe news for a few years – now we have our first look at the anti-hero in action.
Black Adam is a different kind of comic book hero. He's an ancient Egyptian predecessor of Shazam and a villain. Jerry Ordway, Geoff Johns, and David S. Goyer redefined his story in recent decades. He's an antihero out to clear his name and reputation after years of corruption and bad behavior. In actor Dwayne Johnson's words…
"I think in the world of superheroes, which the world loves, there's a code of ethics and conduct that the superheroes abide by. But when it comes to Black Adam, who rose out of oppression and slavery and blessed with these powers that rival Superman's powers — but the difference is if you hurt him or certainly hurt his people or his family, the Black Adam way is that you die. There is no gray; it is black or white. What we have been delivering in the movie, I think people are really going to enjoy."
Johnson has certainly put a lot of work into this role. Bulking up more than he ever has before.
The First Trailer
This has been a long time coming. Here's the first trailer showing Dwayne Johnson as the anti-hero and Shazam's main nemesis, as well as Dr. Fate and others.
First off – I'm glad to see Black Adam has a sense of humor. The last thing we need is another mirthless, dark, slogging DC movie. The visuals look great and The Rock is fantastic casting. I try not to get my hopes up about DC movies because I've been let down so often, but this looks promising. Given the character's place in the DC universe, we will probably (I hope) be getting a Zachary Levi vs Dwayne Johnson movie at some point. I doubt it'll be in either move this year… but it would be a missed opportunity not to dig into that rivalry down the road.
Black Adam Details and Cast
The cast is led by Dwayne Johnson as Teth Adam/Black Adam. Other members include Noah Centineo as Albert Rothstein/Atom Smasher, Aldis Hodge as Khufu/Carter Hall/Hawkman, Quintessa Swindell as Maxine Hunkel/Cyclone, Pierce Brosnan as Kent Nelson/Doctor Fate, Sarah Shahi as Professor Adrianna Tomaz, and Djimon Hounsou as Shazam. The project is being helmed by director Jaume Collet-Serra (The Commuter, The Shallows).
Nearly 5,000 years after he was bestowed with the almighty powers of the Egyptian gods — and imprisoned just as quickly — Black Adam is freed from his earthly tomb, ready to unleash his unique form of justice on the modern world.
Black Adam hits theaters on October 21st.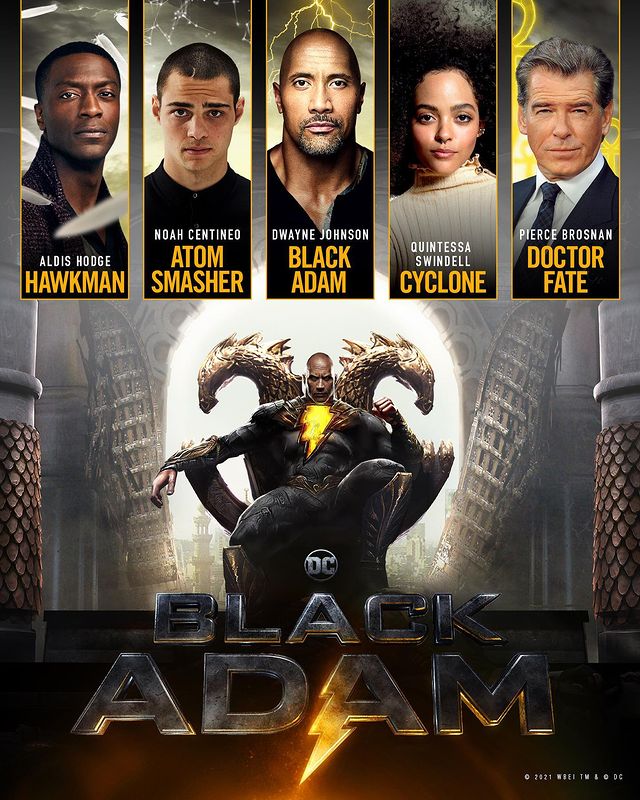 Subscribe to our newsletter!
Get Tabletop, RPG & Pop Culture news delivered directly to your inbox.