D&D Accessories: Jewelry That's a Nat Twenty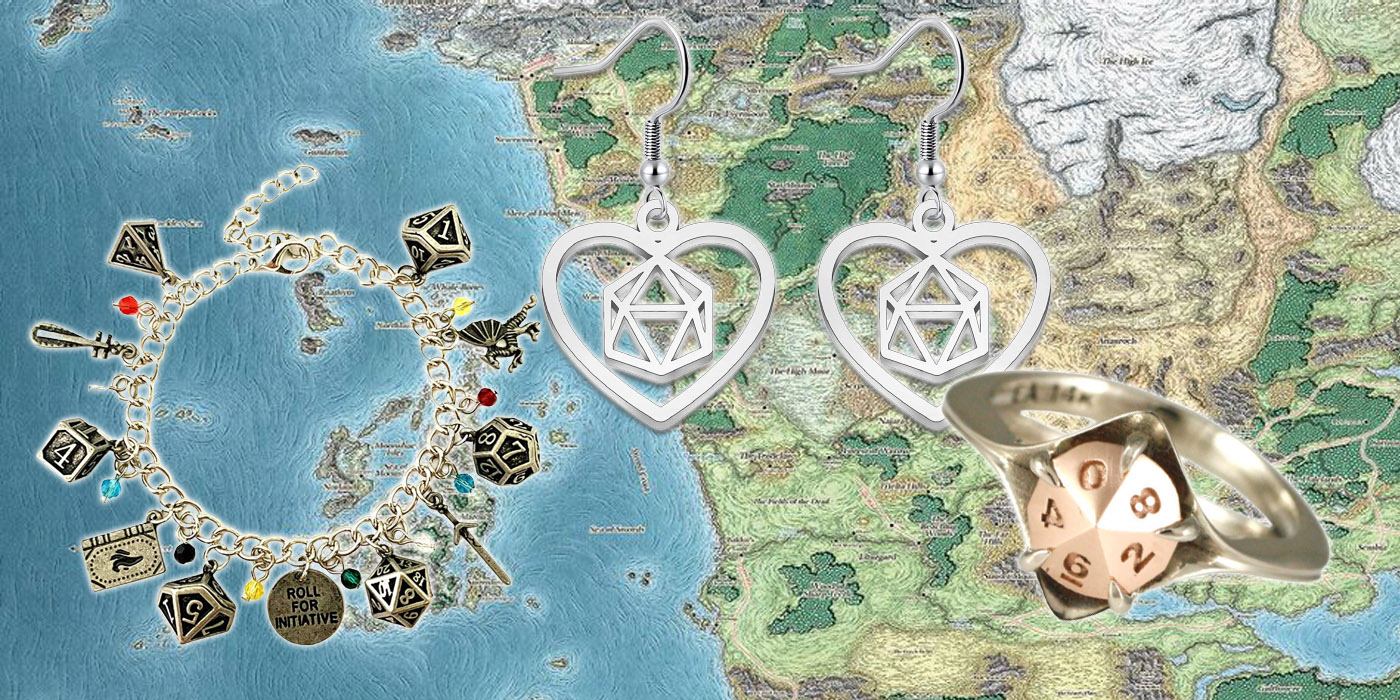 From big charms bracelets to simple minimalist earrings and even engagement rings, there is a plethora of jewelry out there celebrating D&D.
You may not think that D&D is synonymous with beautiful jewelry, but you'd be wrong. There's a way for every nerd to show off their love of the gam whether they're like oversized shirts, silver and gold, both, or anything in between. If you're an adventurers with an eye for something shiny, this D&D jewelry will have you looking gorgeous and geeky.
---
1. Character Sheet Necklace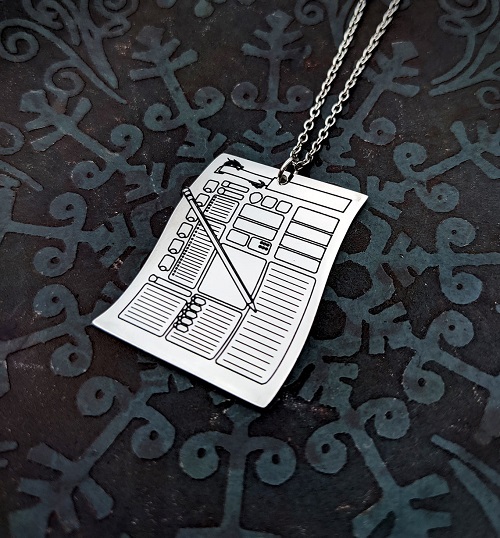 Sometimes when it comes to wearing your fandom on your sleeve (or on your neck) being subtle feels like a waste of time. And for times like that there is an entire D&D character sheet for your necklace wearing needs. It's not quite large enough to fill in, but all of the details and thoughtful touches are there down to the shape of the AC bubble and the three life and death save markers.
---
2. D&D Charm Bracelet
Charm bracelets can be a lot of fun. They fit a bunch of tiny little markers of your interests and passions into a very small space, and this one will show off your love of tabletop RPGs. Covering the basics with weapons, dice, and the eponymous dragon, this piece will let anyone with a sharp eye know that you love rolling dice and going on adventures while adding that fun charm bracelet click-clack to your day.
---
3. D10 Engagement Ring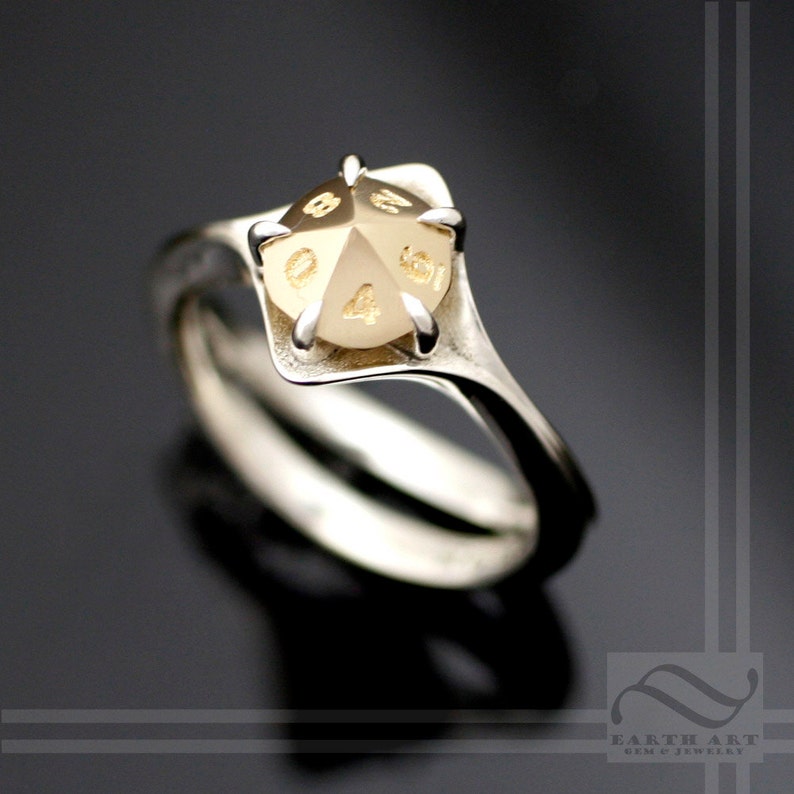 Diamonds are expensive and not nearly as personal as your partner's favorite hobby! This ring is gorgeous, was designed made with love for the game, and has fantastic reviews. If you're a nerd thinking about getting engaged to another nerd, this ring might be perfect. Ask that special someone to be your party member forever in a way that will speak to who they are a person.
---
4. D20 Heart Earrings
Everyone has a pair of normal, everyday heart earrings. They look good with everything. But they're sort of boring. These heart earrings make a statement though. With a little simplified D20 floating in the middle these say that you love playing Dungeons and Dragons in your free time. They're still simple and go with anything, but now they especially go with an afternoon with all of your favorite party members.
---
Do you have any D&D jewelry? How about any nerd-culture jewelry in general? Did any of our picks make it onto your wishlist? Let us know in the comments!
Happy Adventuring!