'Dune: Spice Wars' Multiplayer Arrives To Early Access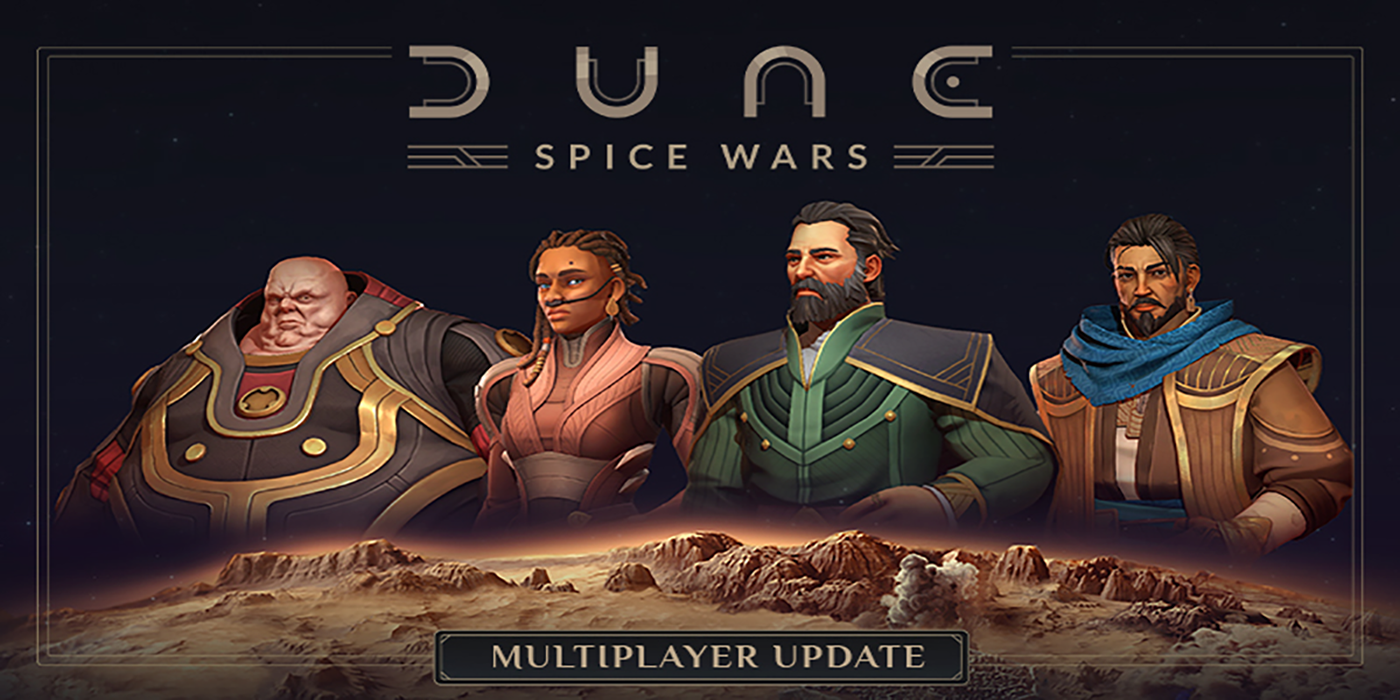 Dune: Spice Wars is currently in Early Access. This update will add new multiplayer options, including free-for-all and 2v2 modes.
Dune: Spice Wars has finally added the multiplayer options that were teased earlier this month. This latest update adds 4-player free-for-all, a 2v2 mode, and tons of new features and reworks.
With this new Dune: Spice Wars multiplayer update, AI will fill in any open spots for any multiplayer games without enough humans. And with the options to tweak AI difficulty, map size, amount of sandworm activity, and more, Dune: Spice Wars offers a lot of replayability.

It's great to see the devs are really working hard on making this Early Access worth it. Plus, anytime you see patch notes like "Balance & Tweaks of almost everything", you can tell they are hard at work making the best game they can.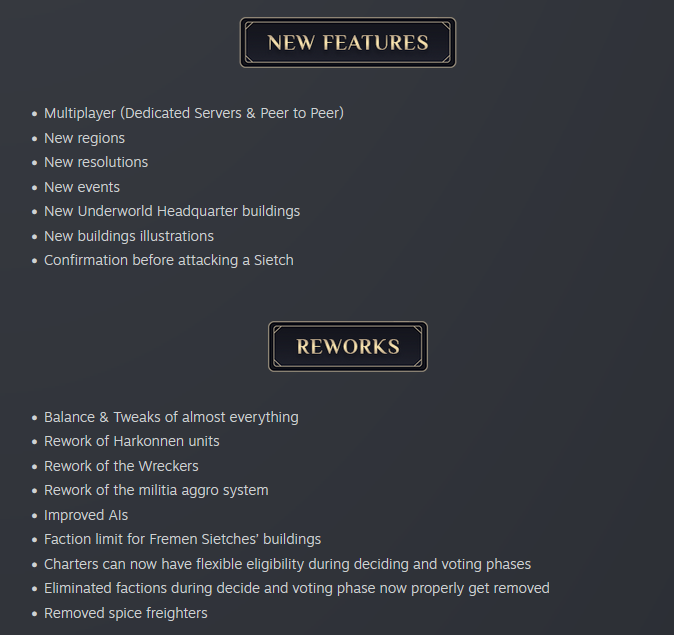 This update also reworks the tech trees for each faction. According to dev notes, they are aiming to increase the amount of synergies, and adding new resolutions, events, and regions. Also, there's plenty of new buildings as well.
Dune: Spice Wars is a 4X RTS set in Frank Herbert's Dune universe. Players will battle over Arrakis for control of The Spice. Spice is the most valuable resource in the universe. In Dune: Spice Wars, players must find a balance between wartime strength, political influence, and economic power.