'Game of Thrones' Jon Snow Spin-Off in the Works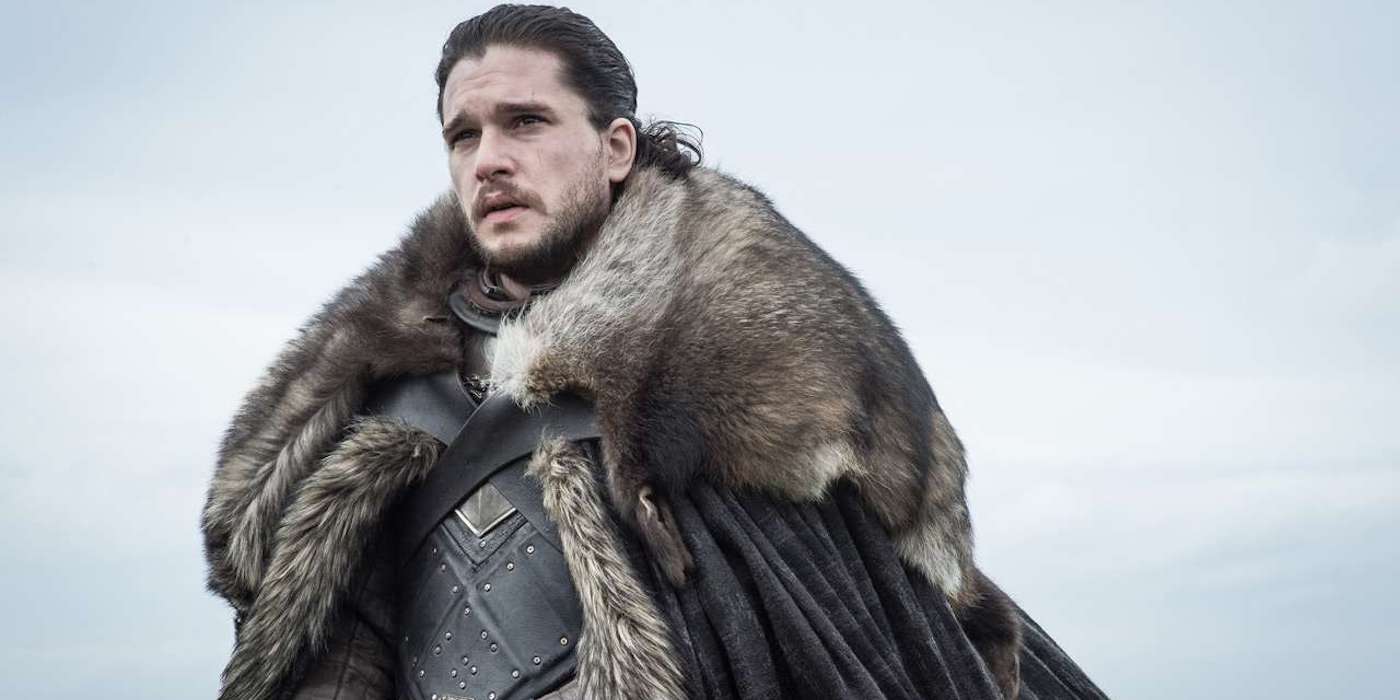 HBO is working on a Jon Snow spin-off that would continue the Targaryen's story into the free lands.
According to THR, HBO is in the early development stages of a Jon Snow (aka Aegon Targaryen) live-action sequel series. He was a fan favorite and his story still has a lot to tell, so he's an obvious choice to come back.
At the end of Game of Thrones, Jon learns his real name and his heritage. As the son of Lyanna Stark and Rhaegar Targaryen, the late Prince of Dragonstone, he carries the house alone. The last we saw of him he was in exile and had chosen to lead the Free Folk into the free lands Beyond the Great Wall.
Snow has more to do, and there's a lot of history to explore in his lineage.
Jon Snow Spin-Off Casting
Kit Harrington has signed on even though he's busy these days.
Since completing his work across eight seasons of Thrones, Harington has appeared in the Marvel Cinematic Universe, co-starring in 2021's Eternals. He also recently starred in the title role in the National Theater's live production of Henry V. On Thrones, the actor was known for enduring some of the show's most grueling filming, including the final season's infamous 11 weeks of winter night shoots in Northern Ireland. 
Based on how his role in Eternals was handled, it will not be the only MCU appearance he'll have. His post-credit scene pointed toward a possible appearance in 2023's Blade.
HBO Loves Game of Thrones
This single character-driven series also reveals a possible turning point for HBO. Marvel and Lucasfilm have both had success with character-driven shows in the last several years. And the fact that they're willing to possibly up end or retcon their most winningest show ever says a lot.
This also isn't the only GoT related project they're working on. Along with House of the Dragon, which is out this August…
HBO's other live-action prequels in various stages of development are 10,000 Ships (a.k.a. Nymeria) with showrunner Amanda Segel, 9 Voyages(a.k.a. The Sea Snake) with showrunner Bruno Heller, and Dunk and Egg with showrunner Steve Conrad.
Whether or not you want a sea of new GoT shows, we're getting them. The final season put a lot of folks off from the universe. It will be interesting if any of the shows are able to bring them back. They get their first shot soon…
Subscribe to our newsletter!
Get Tabletop, RPG & Pop Culture news delivered directly to your inbox.