'Joker 2' is a… Musical? With Lady Gaga? What!?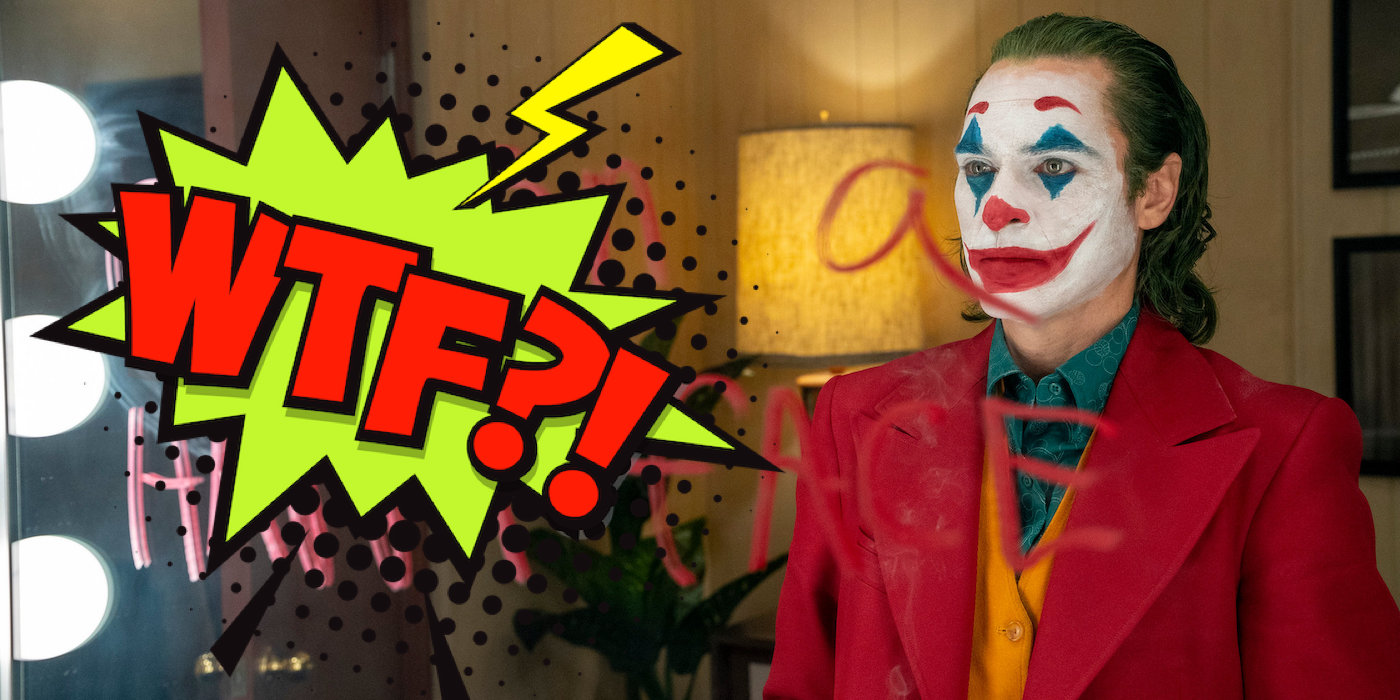 Fans have been asking for a sequel for years, but what they're getting may not be the one they want. Here's the latest Joker 2 news.
Word that Todd Phillips has been working on a sequel to 2019's Joker has been around for a while. Not surprising given how successful the movie was both critically and at the box office. The writer-director showed off a bound script last week – his first post on Instagram in months. It's titled Joker: Folie à deux (aka shared psychosis), which has a range of possibilities.
View this post on Instagram
Last year Joaquin Pheonix told The Playlist he was unsure about reprising the role, but he saw potential in another movie.
"I mean, I dunno. From when we were shooting, we started to — you know, uhh, this is an interesting guy. There are some things we could do with this guy and could [explore] further. But as to whether we actually will? I don't know."
The actor hasn't been secured for a return, but he is pictured reading the script with his name on it. So, ok – things make sense. This is the normal progression for this kind of thing and fans have been asking for another movie.
And then it stopped making sense.
Joker 2 is an Electric Bugaloo… ?
Sources have told The Hollywood Reporter that there's more news:
Subscribe to our newsletter!
Get Tabletop, RPG & Pop Culture news delivered directly to your inbox.
The Joker is back, and this time he's bringing a friend. Lady Gaga is in early talks to star opposite Joaquin Phoenix in director Todd Phillips' sequel to Joker, the 2019 Oscar-winning, $1 billion Warner Bros. hit based on the DC character.
Ok.
If a deal makes, Gaga would play Quinn.
I'm not really a fan of that casting choice, but ok.
But wait, that's not all: Sources say the sequel is also a musical.
I get that Todd Philips really likes Martin Scorsese's movies and wants to make his own versions, but we really don't need a DC Comics version of New York, New York. We really, really don't.
Just don't. Stop. Do not pass go. Do not collect $200. Just don't make the damned thing if that's the case. Am I alone here in thinking this is a terrible idea? What the heck would this even look like? Are we talking all-out Rogers & Hammerstein or are we talking something more like Arthur Fleck creates a band with his girlfriend and there are songs sometimes? Is it a fantasy land or is it in the drab '70s universe created in the original?
How does this work and not totally suck? Someone, please explain.