Kickstarter Round-Up: Gay Pirates, African Adventures, & RPG Monsters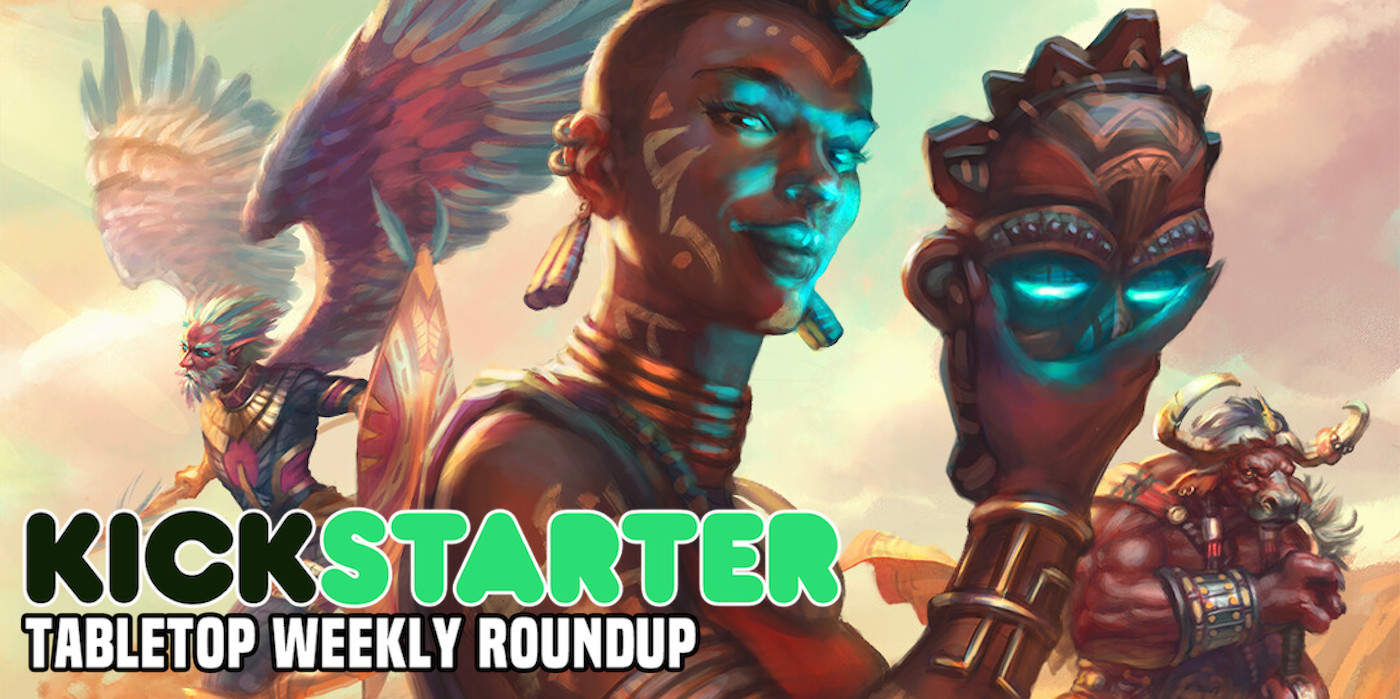 Come check out this week's batch of Kickstarter and crowdfunding highlights – including board games, TTRPGs, and video games!
Players getting too powerful? Need something to wrap up a long adventure? How about a monster to show your party members that the world definitely isn't all goblins and kobolds? Challenge your table with a Lord of the Grove boss encounter, and watch their jaws hit the floor!
Miniature is…
Ultra-high detail  
100% scalable
Pre-supported STL
Includes illustrated digital stat block for use in

Dungeons and Dragons!

 
Pledges start at $3 for the Lord STL File.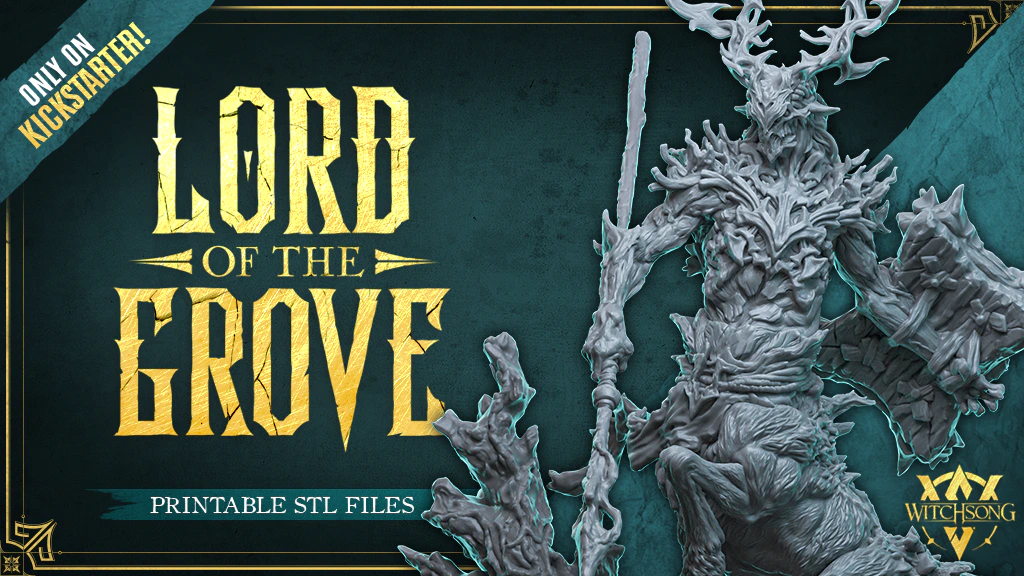 Mythos Monsters is a full-color softcover bestiary for Pathfinder RPG and Pathfinder Second Edition, featuring over 80 fantastical beasts drawn from and inspired by the writings of H.P. Lovecraft, August Derleth, and more! These dream-haunting, sanity-devouring masters of madness and their murderous minions have haunted the pages of games like Dungeons and Dragons and Call of Cthulhu since the earliest days of RPGs, and within these pages you'll find a ton of terrific terror to unleash upon your unsuspecting players!
Pledges start at $10 for a PDF.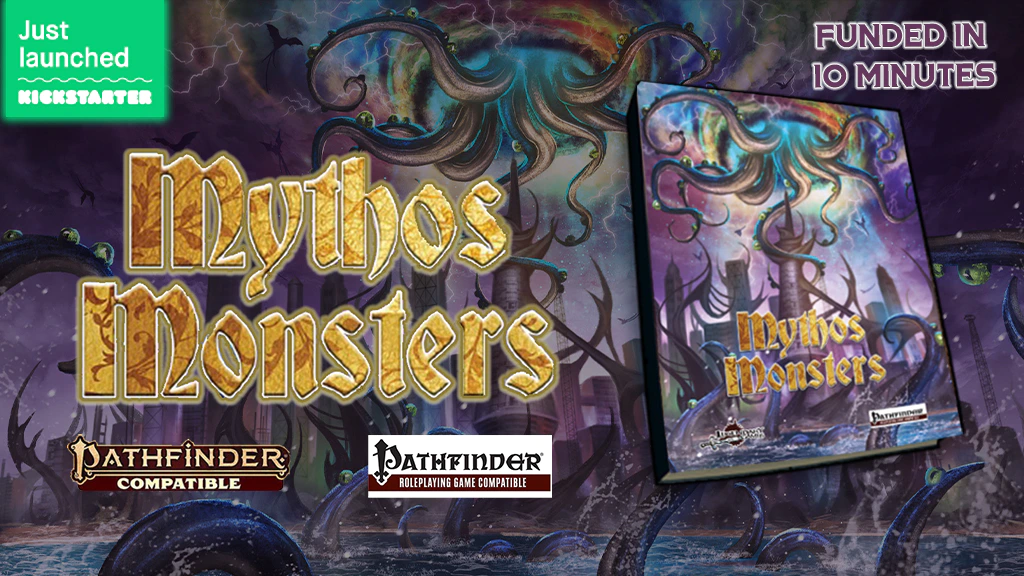 Crossroads Inn: Innkeepers' Creed is a fantasy engine-building strategy game.  Become one out of four competitive innkeepers struggling to grow their taverns in the pursuit of fame, fortune, and renown in the medieval kingdom of Yorevale. Dare to become the legend and The Ultimate Innkeeper! Furnish, hire staff, and cook exquisite meals to satisfy guests from various social groups. Anticipate and block actions of rival players. There can only be one innkeeper to rule them all!
Pledges start at $42 for the standard edition.
Subscribe to our newsletter!
Get Tabletop, RPG & Pop Culture news delivered directly to your inbox.
Kalymba is an action-adventure TTRPG inspired by the cultures and mythologies of the African continent. The book presents dozens of legends, gods and fantastic creatures that inhabit the world of aiye. It also introduces a dynamic and intuitive rules system, without predefined classes, and that only requires the six faced dice to be played.
Kalymba allows for the creation of unique characters and promotes multiple play styles, from epic journeys full of monsters and spells to complex political plots marked by secrets and twists. This afrocentric setting shines a new light over the classical fantasy, promoting both fun and diversity. Beyond a great game, kalymba is a tribute to africa and to all people that call it home. Explore a magical universe inspired by Africa!
(This week's header imaage is from this campaign.)
Pledges start at $25 for a PDF with an original soundtrack.
Add some pride to your RPG games! This campaign incudes five unique LGBTQ+ minis (or STL files) and a 5e adventure zine – all created by members of the community.
Pledges start at $32 for a 32mm physical model and digital zine.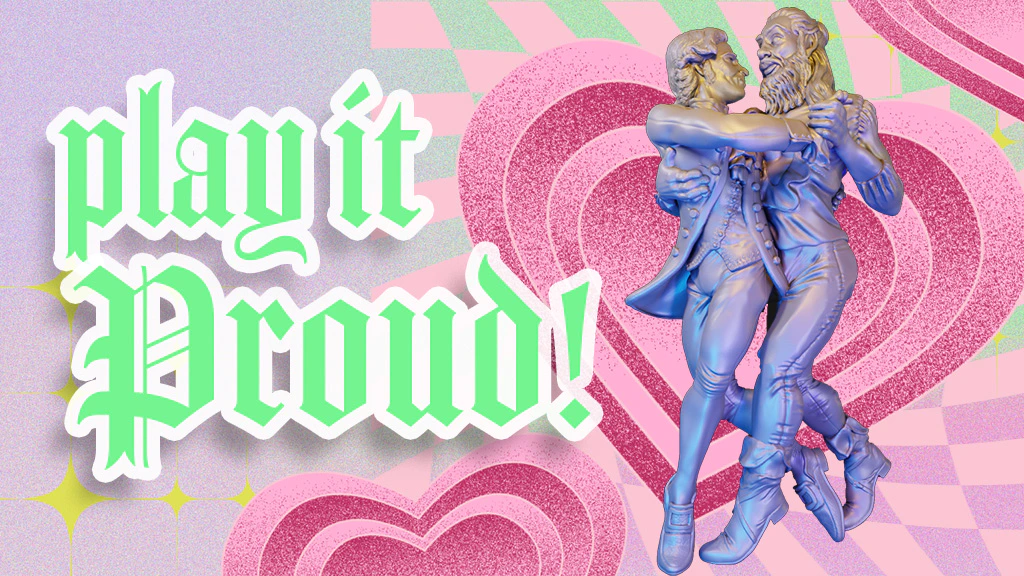 Antonblast is an explosive, action-packed retro platformer featuring a destructive twist to classic gameplay and a hand-animated pixel aesthetic inspired by the Game Boy Advance! Silky-smooth platforming and intense escapes combine in a bombastic adventure that may remind you of Wario Land, Metroid Dread, or Cuphead.
Pledges start at $20 for a digital copy (Switch and PC compatible).