Kickstarter Round-Up: Gorgeous Minis, Expansive 5e Supplements, and More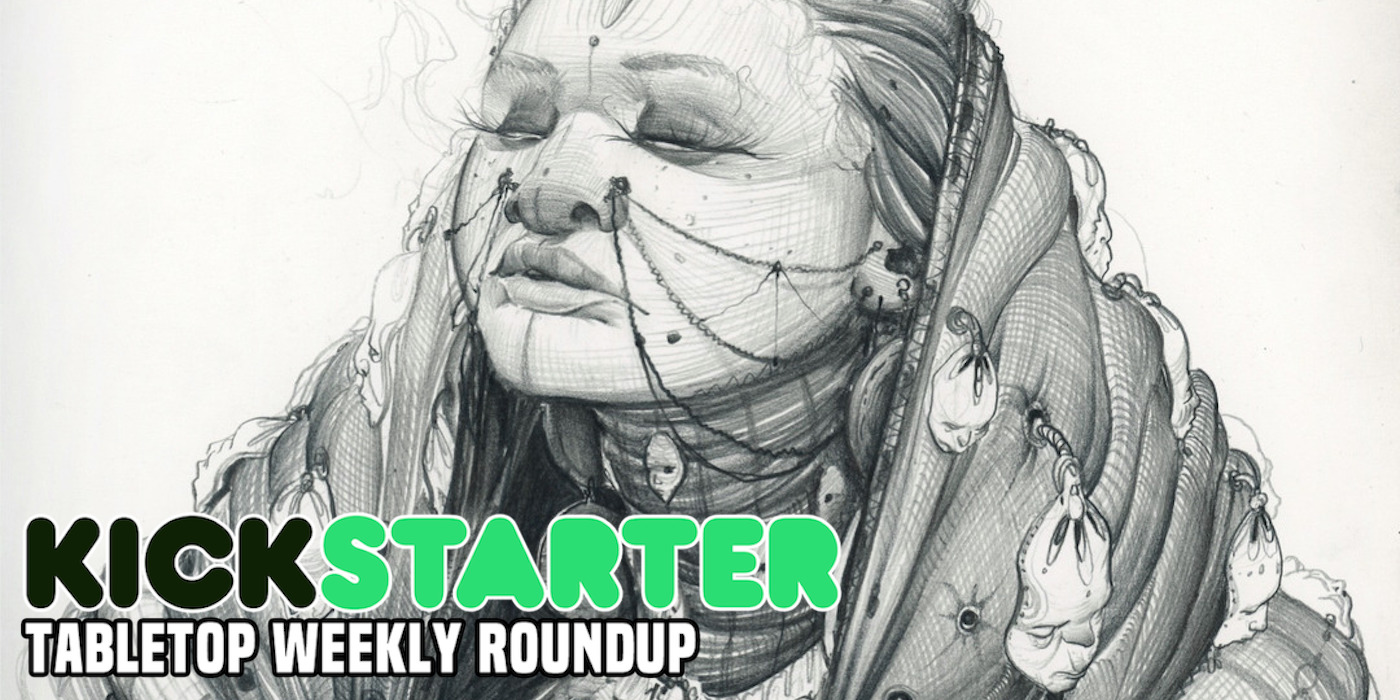 Come check out this week's batch of Kickstarter and crowdfunding highlights – including board games, TTRPGs, and video games!
'Sueños' is a limited Kickstarter Exclusive line of busts and miniatures. They're based on the amazing fantasy world of artist Gary Villarreal. These miniatures from an amazing team of professional sculptors and painters. The team is led by Alex Varela from Iguazzu Studio and Victor Aguilar as the main sculptor. And what is more, they will be manufactured by the talented team of Scale75 by the master hands of Petre Negut.
(This week's header image is from this campaign.)
Pledges start at $63 for a standard size mini and all stretch goals.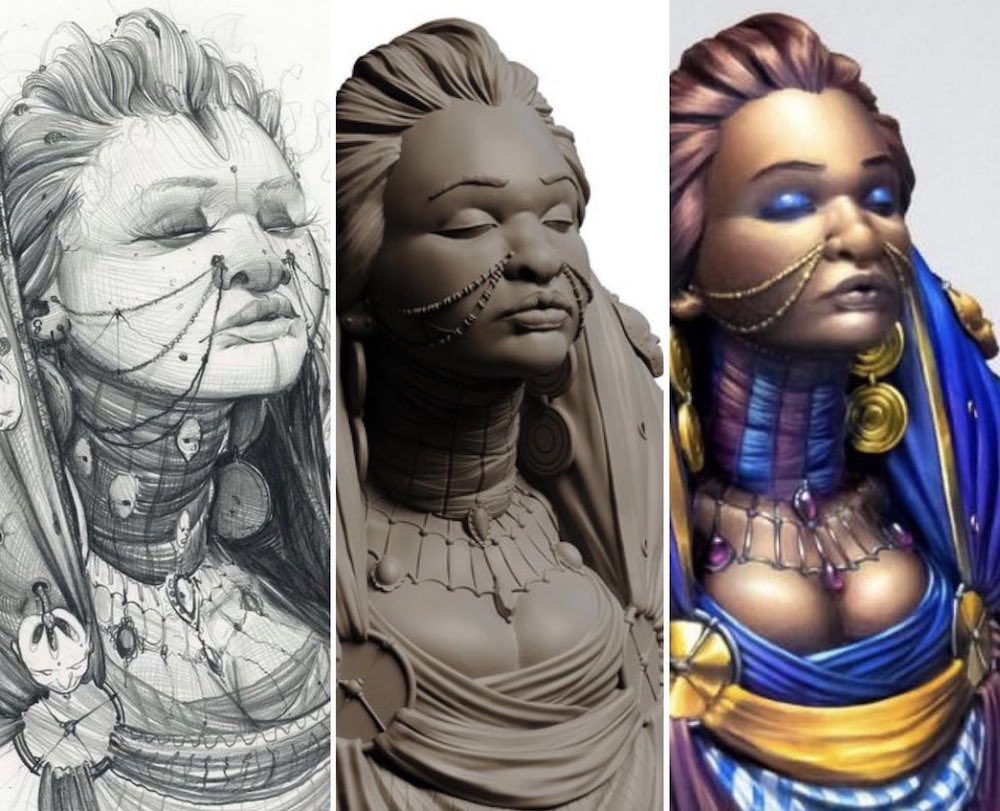 This tome contains some of the Realms' most twisted, corrupt, and conniving creatures – fearsome foes, cute critters, interesting animals, and plenty of helpful and intelligent denizens with communities and histories of their own. The Endless Realms: Creature Compendium is fully compatible with 5E. Featuring over 240 full-color illustrated creatures and subtypes, there is something in this book for everyone. Wherever adventure takes you, something from the Creature Compendium will be there to greet you!
Pledges start at $16 for a PDF.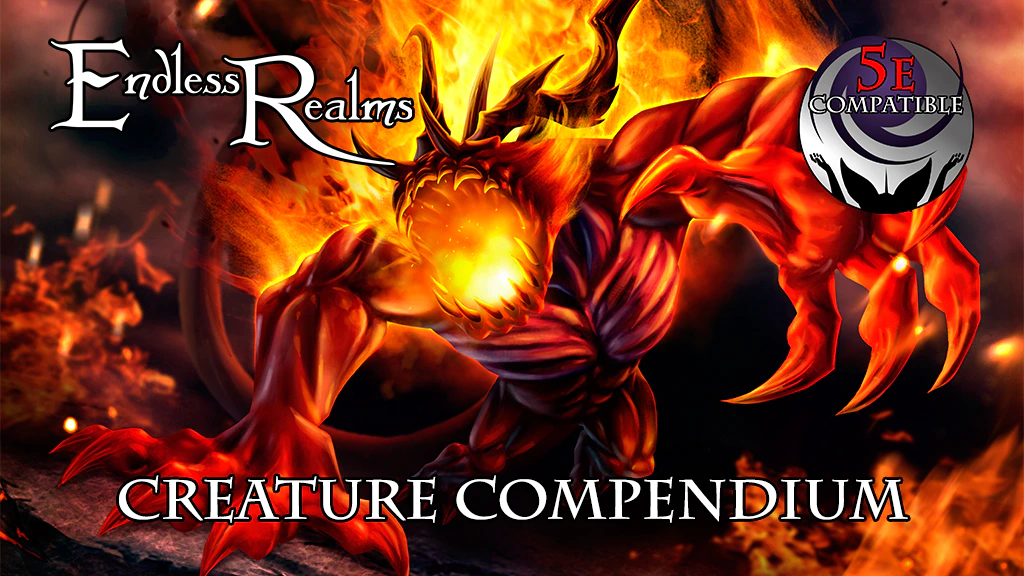 Deathly Thrones is a print it yourself style single player roguelike game. Use playing cards along with the story laid out in the quest booklet to play. It takes less than one minute to set up, and each game runs about 15-20 minutes long. The rules are simple, you choose your hero, note your health and armor, and then select a Quest to conquer a new throne!
Pledges start at $1 for a basic PnP set.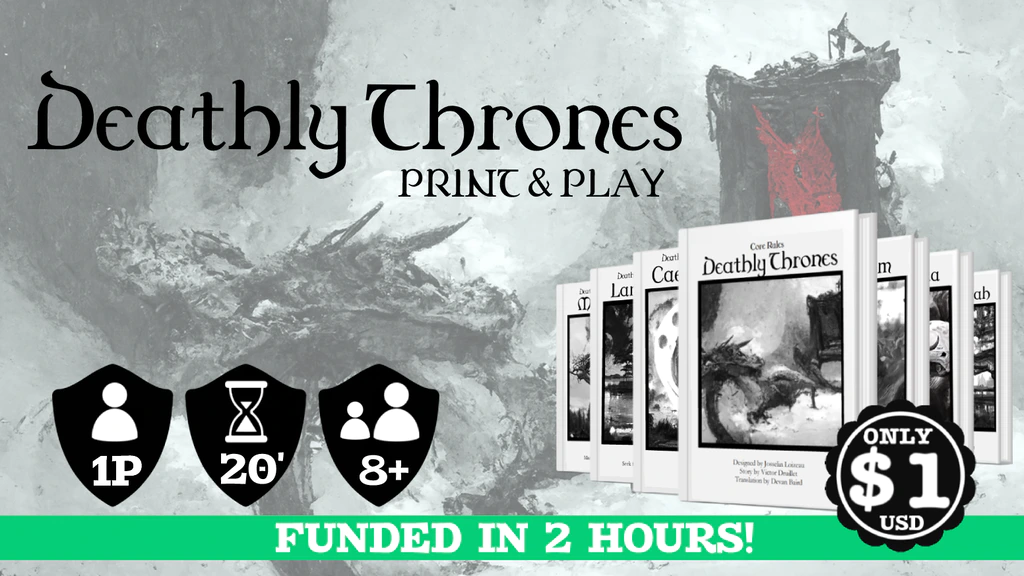 In Septima, you play through four seasons, each consisting of five rounds, to gather a powerful coven of Witches and gain enough Wisdom points to become the worthy successor of the High Witch. You will accumulate Wisdom as you practice your craft in the superstitious town of Noctenburg: gather ingredients, brew powerful Potions, perform Rituals, heal the afflicted, and work in the shadows to turn suspicion and anger into support and acceptance.
Subscribe to our newsletter!
Get Tabletop, RPG & Pop Culture news delivered directly to your inbox.
Pledges start at $79 for the deluxe edition.
This pride season, [Lawrence Gullo is] paying tribute to Matelotage – the way pirates would tie the knot during the golden age of piracy. Not just a spicy piece of queer history, matelotage is also a distinctly anti-establishment and anti-imperial form of queer marriage, where two mates would contract their bond, and make each other heirs to their joint fortune.
I designed this image originally to be featured in an advertisement for an LGBTQ history tour of my hometown, and I'm delighted to say it graces many shopfronts in that form as we speak! I liked these two so much I wanted to make a t-shirt friendly version of the design to share with you – here it is!
Pledges start at $20 for a t-shirt – stickers are also available for $3.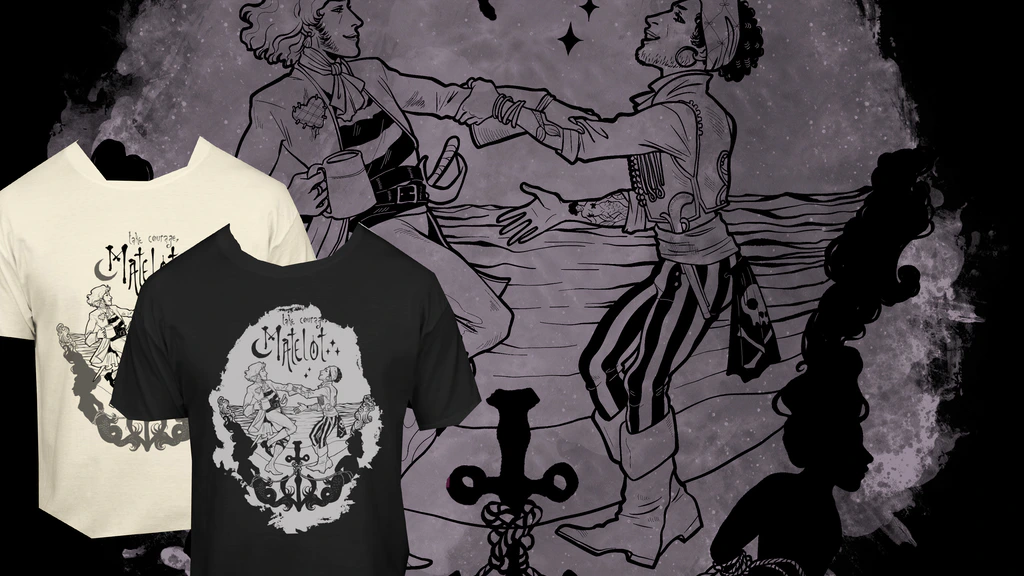 Herbarium is the lovechild of folklorist Fez Inkwright's love for botanical mythology and the TTRPG community. Not only does it introduce foraging mechanics and over 60 real-life plants for the nature-minded DM and player, but it also includes a guide on creating your own fictional plants with their own 5e mechanics; thematic adventure hooks and encounters; folklore-inspired new subclasses and character backgrounds; monstrous creatures from the dark side of traditional folk horror; over 100 craftable potions, items, and poisons; and more.
Pledges start at $23 for a PDF.