LEGO Inquisitor Transport Scythe – Fly The Imperial Skies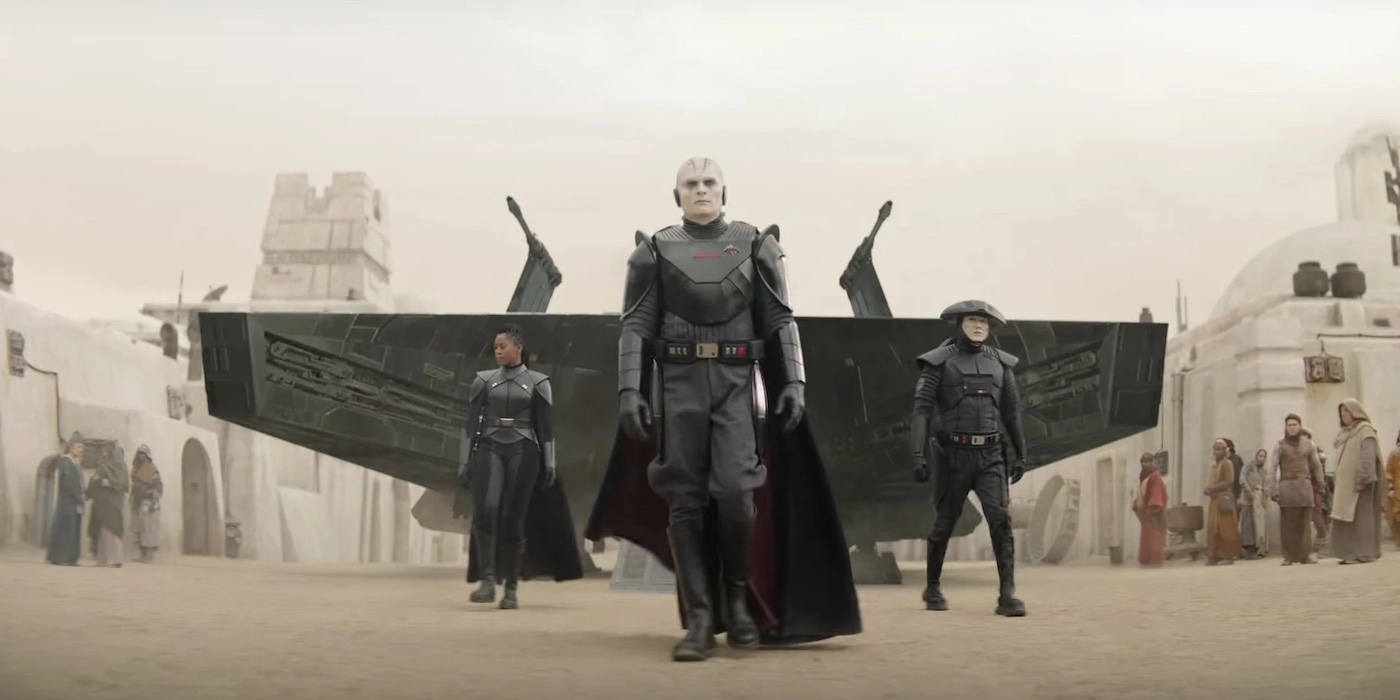 The latest addition to the on screen fleet is the Inquisitor Transport Scythe. Build your own and recreate scenes from Obi-Wan Kenobi with this LEGO kit.
The Scythe is the transport of choice for the Galactic Empire's Inquisitorius during the Imperial Era. It's used by The Grand Inquisitor, Third Sister, and Fifth Brother to travel to Tatooine and the Fortress Inquisitorius in Obi-Wan Kenobi. It features the stark black panels common with Imperial ships and has retractable wings.
This kit is based on the ship's appearance in the show. It comes with four minifigs that can walk up its fold down ramp sit in its cockpit, which opens. The Scythe's wings can be put up or down and it has two spring loaded shooters that can be used in flight and parked mode. Pre-orders are open now – ships August 1st.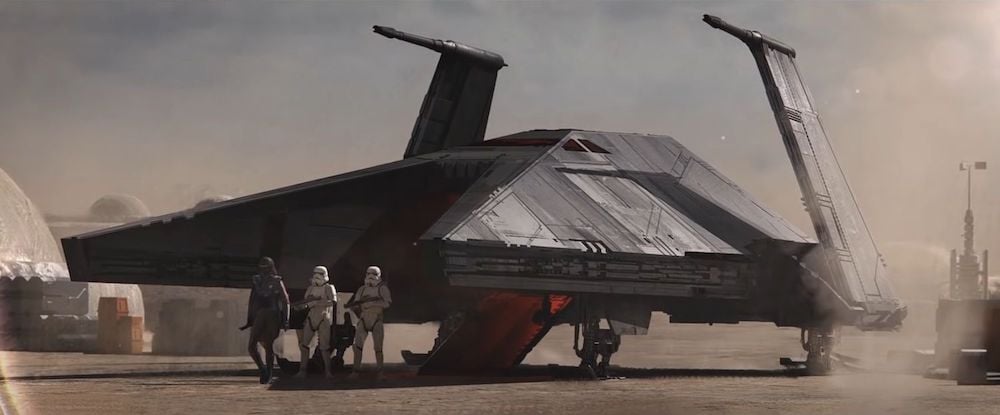 Inquisitor Transport Scythe (75336) –
$99.99
Pre-orders are open now – ships August 1st.
924-pieces
Measures over 5.5 in. (14 cm) high, 14.5 in. (37 cm) long and 9.5 in. (24 cm) wide
Minifigures with lightsabers – Ben Kenobi, Grand Inquisitor, Reva, Fifth Brother
Wings fold up and down for landing or flight mode, 2 spring-loaded shooters, and a fold-down access ramp at the front
The top and sides of the cockpit open to reveal a pilot seat and 2 passenger seats for minifigures, plus storage clips for their lightsabers
---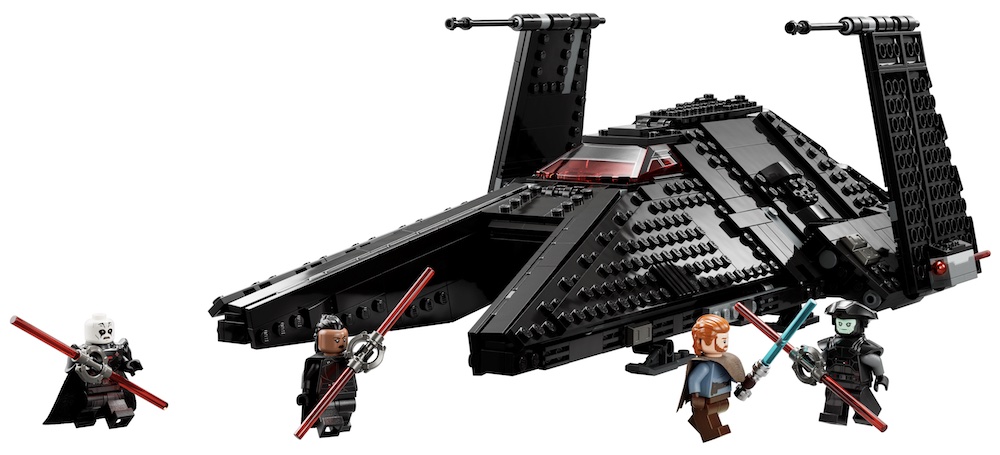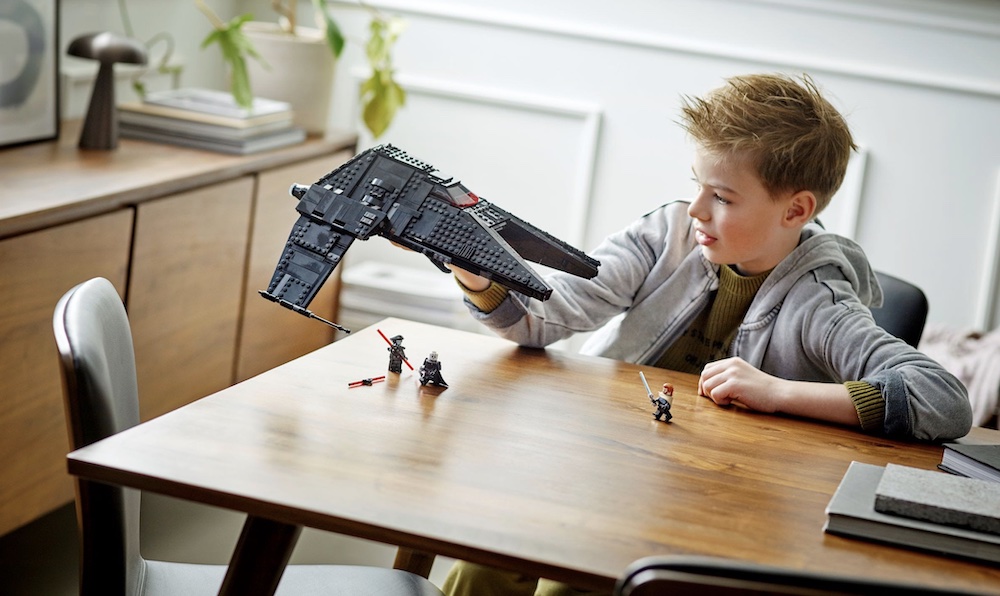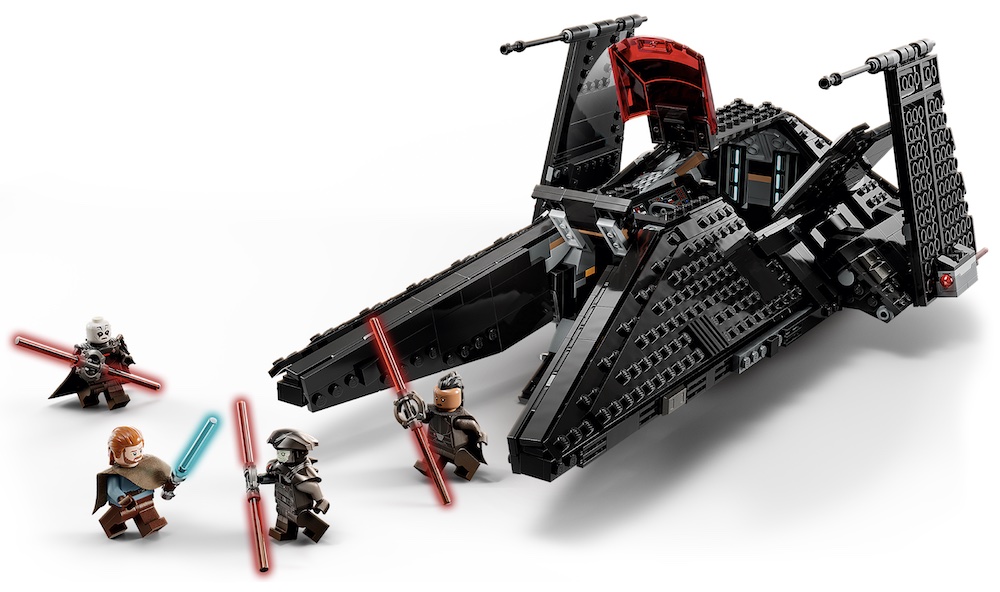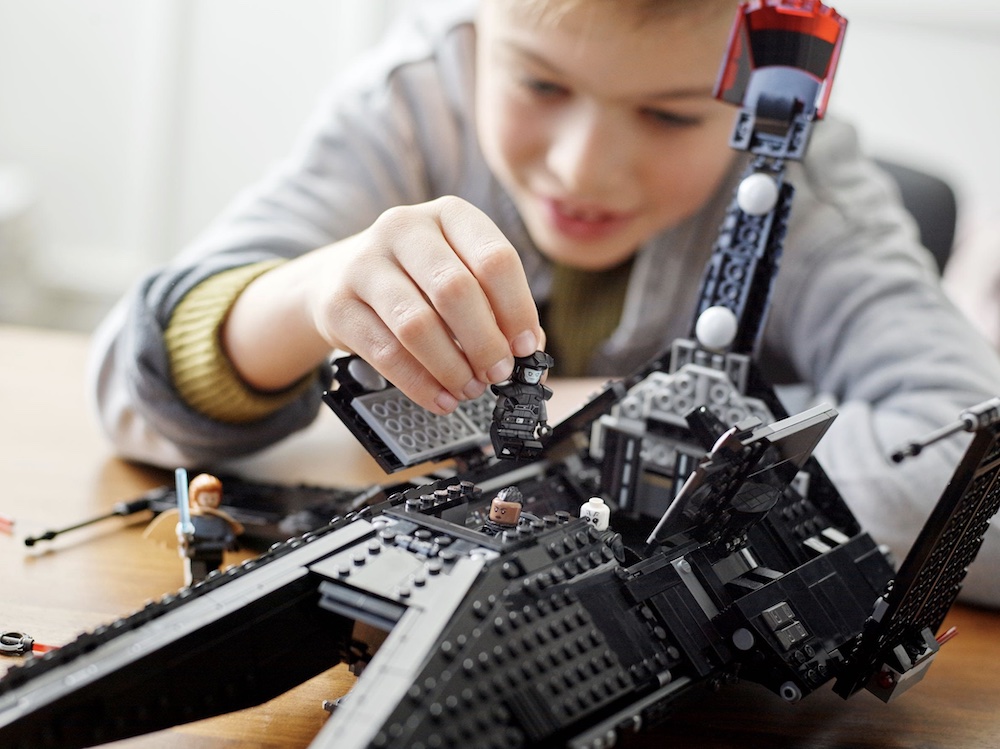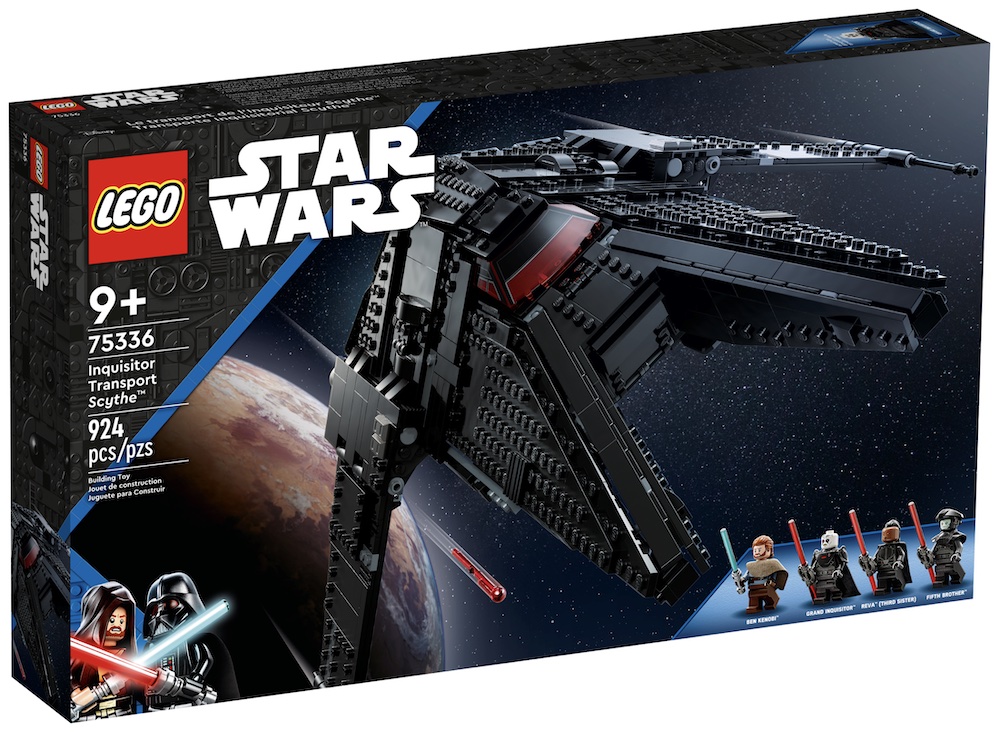 ---