'Love, Death, & Robots ' Season 3 Review – One of Us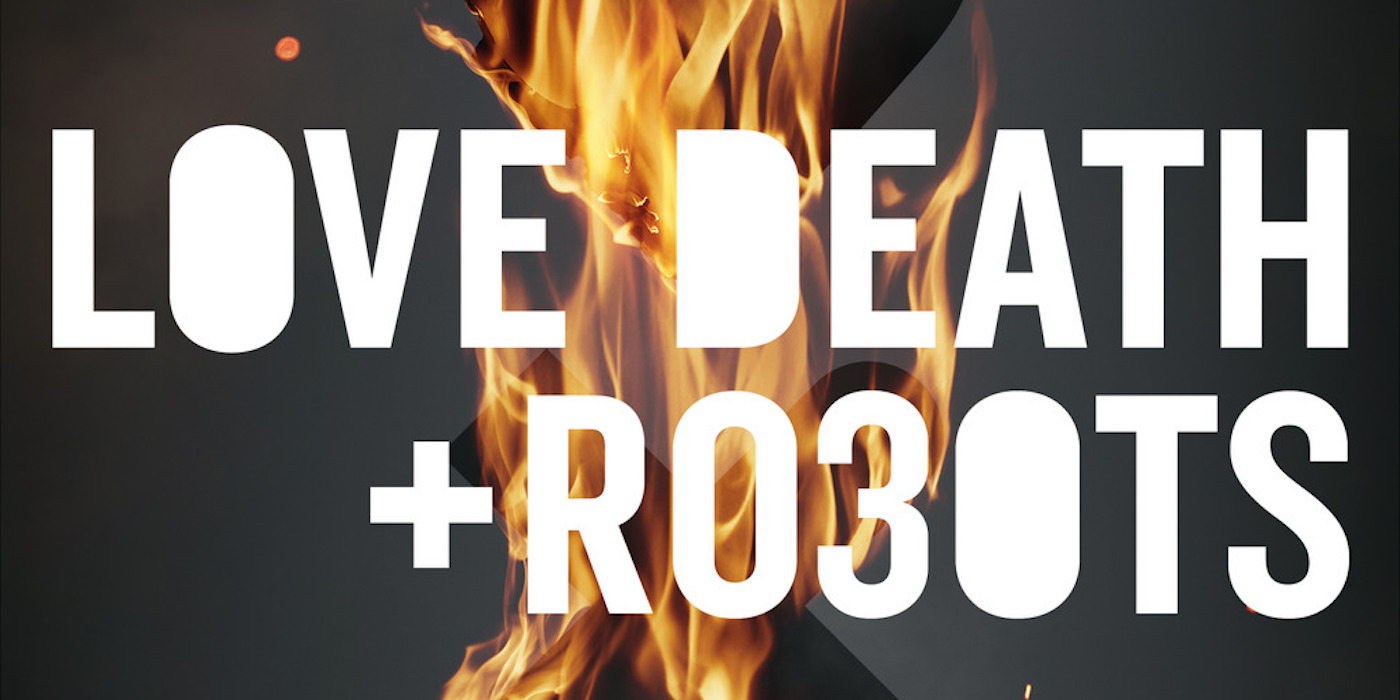 The animated anthology is back with new stories. Check out the One of Us crew's Love, Death, & Robots Season 3 review.
Love, Death, & Robots. Not just a catch phrase I want to cross-stitch and frame in my kitchen. No, I am talking about the third season of the Sci-Fi, animated anthology series created by Tim Miller now streaming on Netflix.

Love, Death, & Robots Season 3 Review
Join Jena, Tessa, Marco and Wright as they discuss their favorite episode of the latest season. It includes nine episodes full of dread, laughter, insight, beauty, and moral quandaries. Episodes featuring differing styles of animation and some familiar voices! The only episodes that were the only ones that Wright has watched so far (He promises he will check out the other seasons). Find out who the gang thinks is the best robot. Tessa says Johnny Five and everyone else is just plain wrong.
Credits:
Wright Sulek
Tessa Morrison
Jena Perry
Marco Noyola
We are The US – We are one- Geeks of the world, unite!
For too long, the geek community has been divided into factions. The internet has furthered this division by dedicating sites to just one subset or another. We don't believe in leaving you out. We're not going to tell you if you're 'cool' or 'uncool' based on what you're passionate about. We believe in mutual respect and sharing our geekdoms with each other. We believe in having a hell of a good time. Does this sound like you?
In that case, you are ONE OF US. Join us on Twitter and Facebook!