Netflix "Geeked Week" Day Two – 'Rebel Moon', 'Day Shift, 'The Gray Man', & More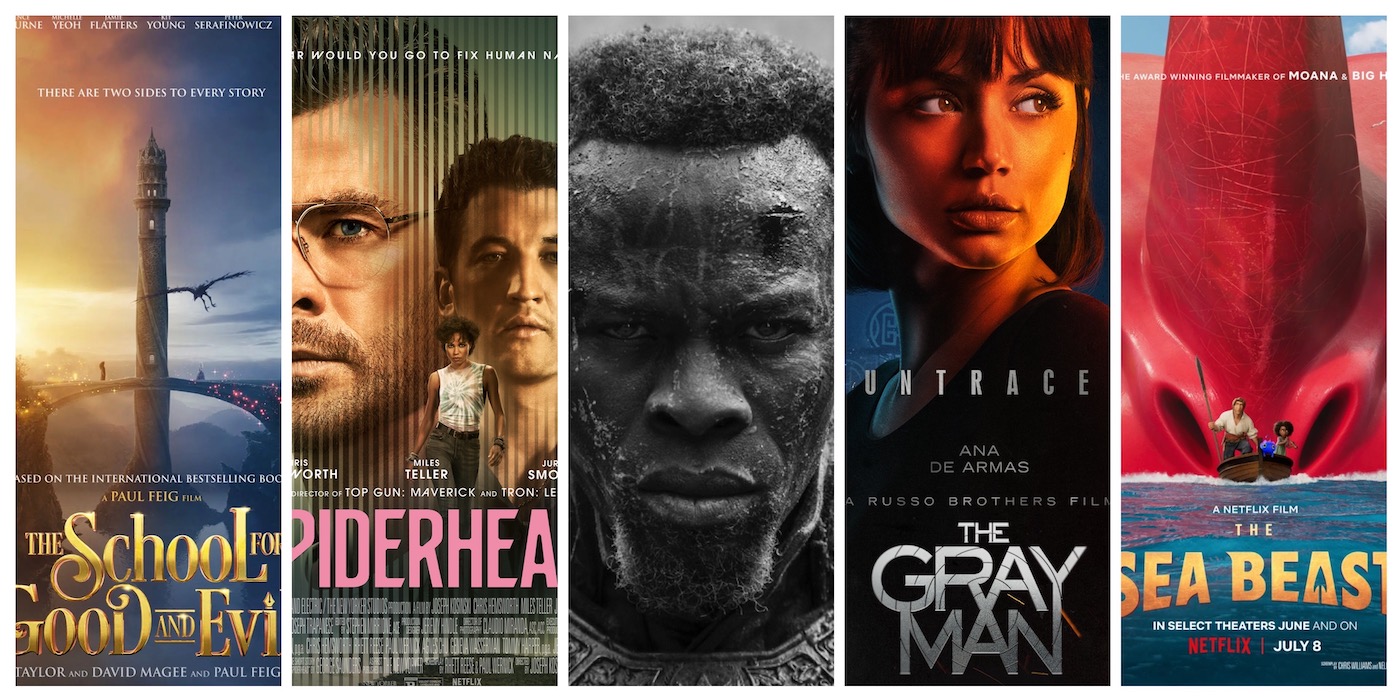 Geeked Week day two was all about the movies coming up on Netflix. They run the gamut from spy thriller to Snoop Dogg hunting vampires in LA.
Netflix Geeked Week Day Two News
---
Netflix Geeked Week Day Two Trailers
Spiderhead – June 17th
Two inmates form a connection while grappling with their pasts in a state-of-the-art penitentiary run by a brilliant visionary who experiments on his subjects with mind-altering drugs. Directed by Joseph Kosinski (Top Gun: Maverick, Tron: Legacy).
Blasted – June 28th
Bros before UFOs…This sci-fi comedy is inspired by the Norwegian UFO phenomenon. Former childhood friends and local laser tag duo – Sebastian and Mikkel – reconnect later in life for the ultimate bachelor party that gets invaded by aliens. To defeat the aliens they need to rekindle their relationship to save everyone.
Projects Coming Out Later This Summer
The Sea Beast – July 8th
In an era when terrifying beasts roamed the seas, monster hunters were celebrated heroes – and none were more beloved than the great Jacob Holland. But when young Maisie Brumble stows away on his fabled ship, he's saddled with an unexpected ally. Together they embark on an epic journey into uncharted waters and make history.
The Gray Man – July 22nd
The Gray Man is CIA operative Court Gentry, aka, Sierra Six. Plucked from a federal penitentiary and recruited by his handler, Donald Fitzroy, Gentry was once a highly-skilled, Agency-sanctioned merchant of death. But now the tables have turned and Six is the target, hunted across the globe by Lloyd Hansen, a former cohort at the CIA, who will stop at nothing to take him out. Agent Dani Miranda has his back. He'll need it.
Subscribe to our newsletter!
Get Tabletop, RPG & Pop Culture news delivered directly to your inbox.
Day Shift – August 12
In Day Shift, Jamie Foxx stars as a hard working blue collar dad who just wants to provide a good life for his quick-witted daughter, but his mundane San Fernando Valley pool cleaning job is a front for his real source of income: hunting and killing vampires as part of an international Union of vampire hunters.
Projects Coming Out Later This Fall
The School for Good & Evil – September
Welcome to The School for Good & Evil, where every great fairytale begins… The School for Good & Evil follows best friends Sophie and Agatha, who find themselves on opposing sides of a modern fairy tale when they're swept away into an enchanted school where young heroes and villains are trained to protect the balance of good and evil.
Troll – TBA
Deep inside the mountain of Dovre, something gigantic awakens after being trapped for a thousand years. Destroying everything in its path, the creature is fast approaching the capital of Norway. But how do you stop something you thought only existed in Norwegian folklore?