Video Games: Summer Games Fest's Biggest Announcements – 'Street Fighter', 'Aliens', 'Last of Us', & More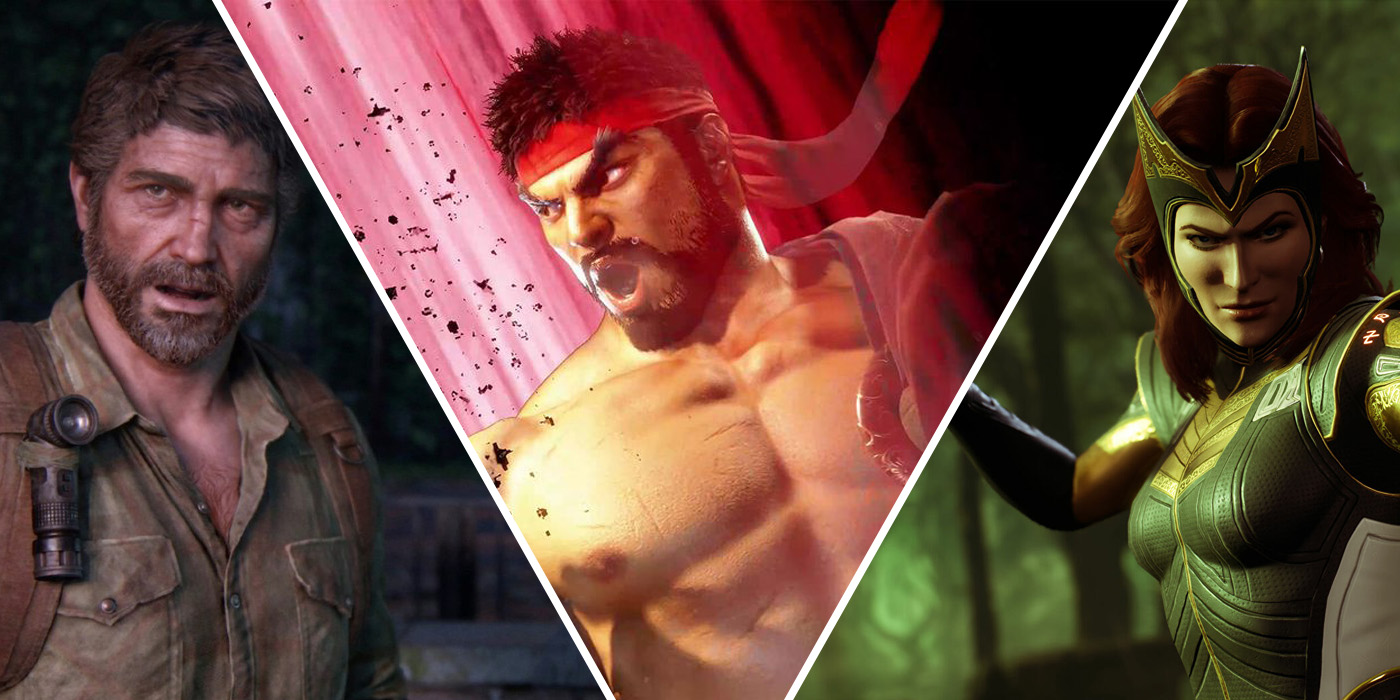 From Marvel heroes to strange happenings on Mars, Summer Game Fest 2022 is coming out with all of the big game announcements.
Summer Games Fest 2022 began on Thursday June 9th with a livestream event full of game announcements, trailers, and reveals. There are a ton of new games to look forward to, but these are a few of our favorite big announcements of the day.
Marvel Midnight Suns
The next Marvel game will be the turn based tactics game, Midnight Suns. Originally scheduled for March and delayed slightly, Midnight Suns is coming to all platforms on October 7th, 2022. This is a game with a fun roster of Marvel heroes and villains including Avengers, X-Men, Blade, and Ghost Rider versus Lilith, Mother of Demons. This game doesn't look particularly deep like some of the others we've seen announced tonight. But it does look like a ridiculous amount of fun with characters we've spent a lot of time with and characters we hardly get to see alike.
Street Fighter 6
Capcom revealed the trailer to Street Fighter 6. And Guile will be joining the roster this time around along with Ryu and Luke. The entire game and roster looks pretty solid, but Street Fighter games are all pretty fun whether you're good at it or just really enjoy button mashing. Street Fighter 6 is coming out sometime in 2023.
Aliens: Dark Descent
Also coming out in 2023, Alien Dark Descent looks terrifying. This squad based shooter game had a trailer more cinematic than gameplay based, but it has all of the space marines and Xenomorphs that you could hope for. Coming to consoles and PC, we're not sure exactly what actual game play will look like yet, but the trailer animation is fantastic and scary enough to have us excited for more.
Subscribe to our newsletter!
Get Tabletop, RPG & Pop Culture news delivered directly to your inbox.
Last of Us
The new Last of Us standalone multiplayer game has no title or release date aside from "next year." It started as a downloadable mode and eventually grew into its own game. There wasn't a lot of information released about this game, but there is a brand new cast of characters in a different location in the US, and even a piece of art or two. We're looking forward to more information coming out as the game creeps closer, but for now we'll just have to be content that it's coming at all.
Fort Solis
Space mystery thriller, Fort Solis also had a trailer release at Game Fest. It's the kind of trailer that looks like it could be for a video game or a major motion picture with a masterful level of suspense building. A colony on Mars goes through various states of emergency as the settlers seem to be slowly losing their cool and become more scared and erratic. "Something is going on here," and Fort Solis looks like it's going to be a suspense filled adventure as you figure out exactly what that something is.
What upcoming games are you looking most forward to? Was there a Summer Games Fest announcement that you think should have made our list? What is your favorite game of the year so far? Let us know in the comments!
Happy Adventuring!