'LoTR: War of the Rohirrim' Cast Includes Miranda Otto & Brian Cox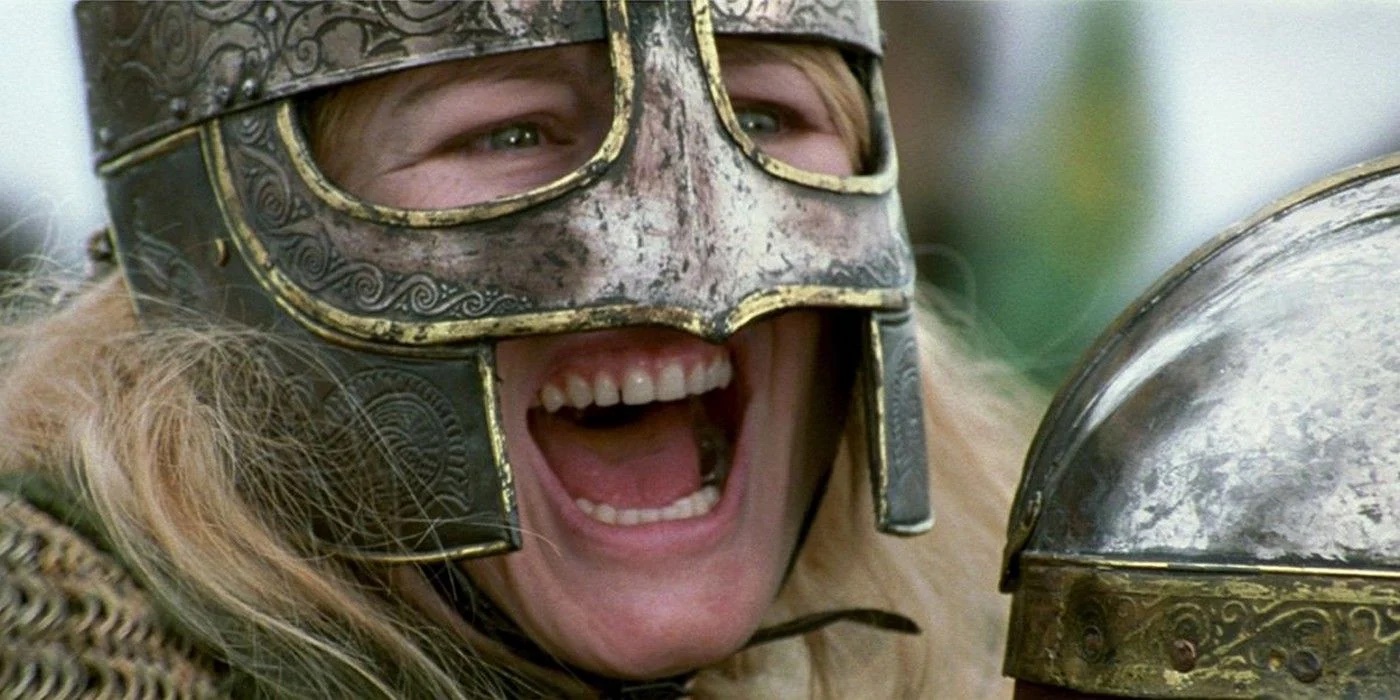 We're going back to Helms Deep in the animated epic The War of the Rohirrim.  
New Line (the studio behind Peter Jackson's live-action movies) is teaming up with Warner Bros. Animation to make an anime-style feature called The Lord of the Rings: The War of the Rohirrim.
It's a stand-alone movie that takes characters from the appendices and will focus on Helm Hammerhand and the bloody history of Helm's Deep. An attack by a ruthless Dunlending lord seeking vengeance for the death of his father forces the Rohirrim into the fortress. Thus beginning a long, costly war that lasted most of the legendary king's reign.
The War of the Rohirrim Creative Team
Kenji Kamiyama (Ghost in the Shell SAC, Ultraman) is directing with a screenplay from Jeffrey Addiss and Will Matthews (The Dark Crystal: Age of Resistance). Philippa Boyens, who won an Oscar for her Return of the King screenplay, is consulting. It will take thematic and visual inspiration from the Lord of the Rings movie trilogy. Tolkien illustrator John Howe is also on the project.
"All of us at New Line feel a deep affinity for the extraordinary world J.R.R. Tolkien created, so the opportunity to dive back into Middle-earth with the team at Warner Bros. Animation is a dream come true. Fans know Helm's Deep as the stage for one of the greatest battles ever put to film and, with many of the same creative visionaries involved and the brilliant Kenji Kamiyama at the helm, we couldn't be more excited to deliver a fresh vision of its history that will invite global audiences to experience the rich, complex saga of Middle-earth in a thrilling new way."
Animation is underway at Sola Entertainment. They've released concept art that gives fans an idea of what the series will look like.
Announced Cast
The cast includes some familiar names:
Brian Cox as Helm Hammerhand
Miranda Otto (LoTR Trilogy) as Éowyn / Narrator
Gaia Wise (A Walk in the Woods) as Hammerhand's daughter Hera
Luke Pasqualino (Snowpiercer) as Wulf, Dunlending lord
Actors that haven't been linked to characters:
Shaun Dooley (The Witcher)
Lorraine Ashbourne (Bridgerton)
Yazdan Qafouri (I Came By)
Benjamin Wainwright (One's World on Fire)
Laurence Ubong Williams (Gateway)
Michael Wildman (Hobbs & Shaw)
Jude Akuwudike (Beasts of No Nation)
Bilal Hasna (Sparks)
Janine Duvitski (Benidorm)
My interest is piqued – more exploration into the lore is great and this is a turning point story in the history of Middle Earth. We've got some time to theorize and get excited and fret about what this project will end up being.
The War of the Rohirrim is scheduled to hit theaters world wide on April 12, 2024. 
Subscribe to our newsletter!
Get Tabletop, RPG & Pop Culture news delivered directly to your inbox.