8 Horror Movies Set in Summer – Scares Aren't Just For Halloween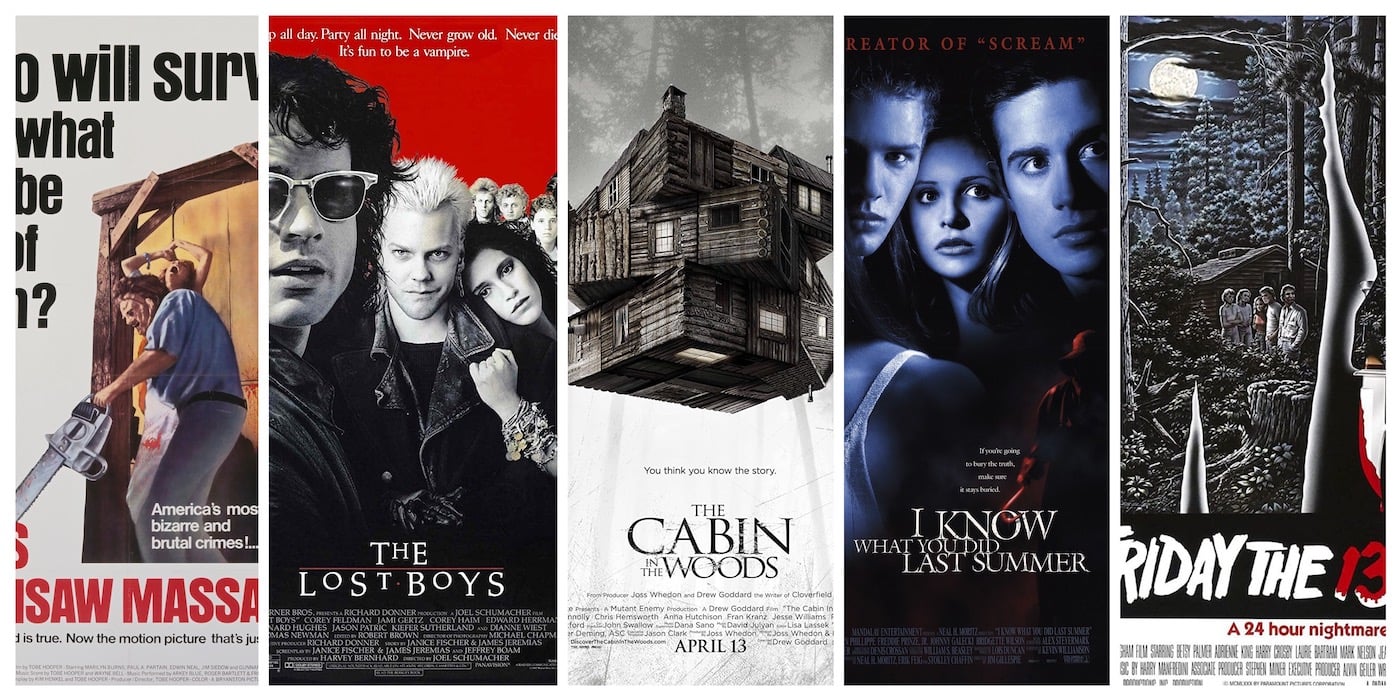 Some of the best horror movies are set during the hotter months, in places that are meant to be fun. Vacations become things of terror.
Jaws
The original summer blockbuster scared audiences enough that beach tourism dropped in 1975. Jaws pits the trio of Martin Brody (Roy Scheider), Matt Hooper (Richard Dreyfuss) and Quint (Robert Shaw) against a bumbling and greedy mayor… and a giant killer fish (played by Bruce the animatronic shark). The battle that comes after Spielberg builds up expectations is a masterclass in film making. It's men against nature. Kill or get killed.
Friday the 13th
Camp Crystal Lake is not a safe place for camp counselors. As they prep the place for campers, they do what teenagers do when left to their own devices in the 1970s – drink, smoke, and have sex. It's not a good time for long. A killer with a very specific vendetta begins to pick them off one by one. It's a fantastic slasher with a twist no one saw coming when it came out.
The original is a classic. It spurred a long line of sequels with Jason chasing and killing various groups of people in various locations (including space).
Texas Chainsaw Massacre (1974)
Tobe Hooper's insane, blood soaked cannibal movie was a shock to movie goers. It's intense imagery and violence made it a hard sell, and it almost didn't make it to theaters. The original is really the only version worth watching – recreating what makes it great is not really possible. TCM was filmed in central Texas in the summer. You can feel the heat. It's gritty, grimy, and it builds tension with every desperate move from the victims. It's outrageous and macabre. The movie's commentary on American life and civilization somehow make it through the gore.
Texas Chainsaw Massacre also produced one of the most iconic killers in horror: Leatherface in his suit and mask made of people.
The Cabin in the Woods
A group of college students go to a remote cabin and things happen. I remember the hush campaign around it when it was theaters so it wouldn't get ruined. No one had any idea what they were walking into. I'm going to keep with that for those that haven't – those of us who have know.
The Hills Have Eyes (1977)
Filmed in the Mojave Desert, this tale of a road trip gone horribly wrong takes inspiration from the real life Sawney Bean, as well as The Grapes of Wrath and Texas Chainsaw Massacre. Horror master Wes Craven wanted to explore what someone may do if they left civilization behind and went savage. The Carter family were not prepared to battle against a family of cannibals living off tourists. Literally.
The Hills Have Eyes' grossness lays on top of a decent story and director/writer Wes Craven's dark humor. Watch at your own risk.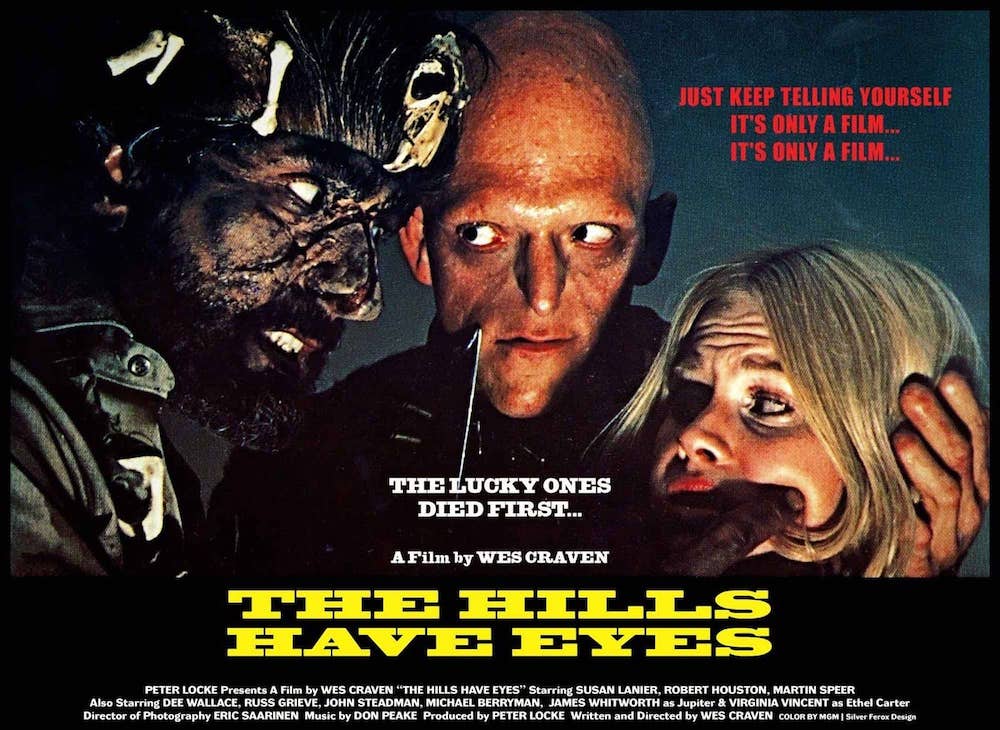 Subscribe to our newsletter!
Get Tabletop, RPG & Pop Culture news delivered directly to your inbox.
via Searchlight Pictures
I Know What You Did Last Summer (1997)
Scream brought the teen slasher back to the forefront the year before this summer based franchise kicked off. A group of teens hit a man in the road after getting plastered in a small beach town. The group decides to run. They didn't get away with it, though. A hook wielding killer that loves leaving notes is after them. While it's not as good as Scream, it's a fun watch. It stars some of the brat pack of the era: Jennifer Love Hewitt, Sarah Michelle Gellar, Freddie Prinze Jr., and  Ryan Phillippe.
Nobody Sleeps in the Woods Tonight
A classic summer camp horror from Poland. A group of tech-addicted teens have to give up their phones as they're pushed into the wilderness to touch some grass. This makes them opportune targets for a deranged killer as they take off on a three day hike. It's very much in the vein of 70s and 80s horror movies with some new twists. It delivers gory kills, some meta humor and gags, plus some characters you won't hate.
The Lost Boys
There's a board walk carnival, vampires, and Tim Cappello on the saxophone. What more do you need?