'Daredevil's Appearance in 'She-Hulk' Surprised Even the Writers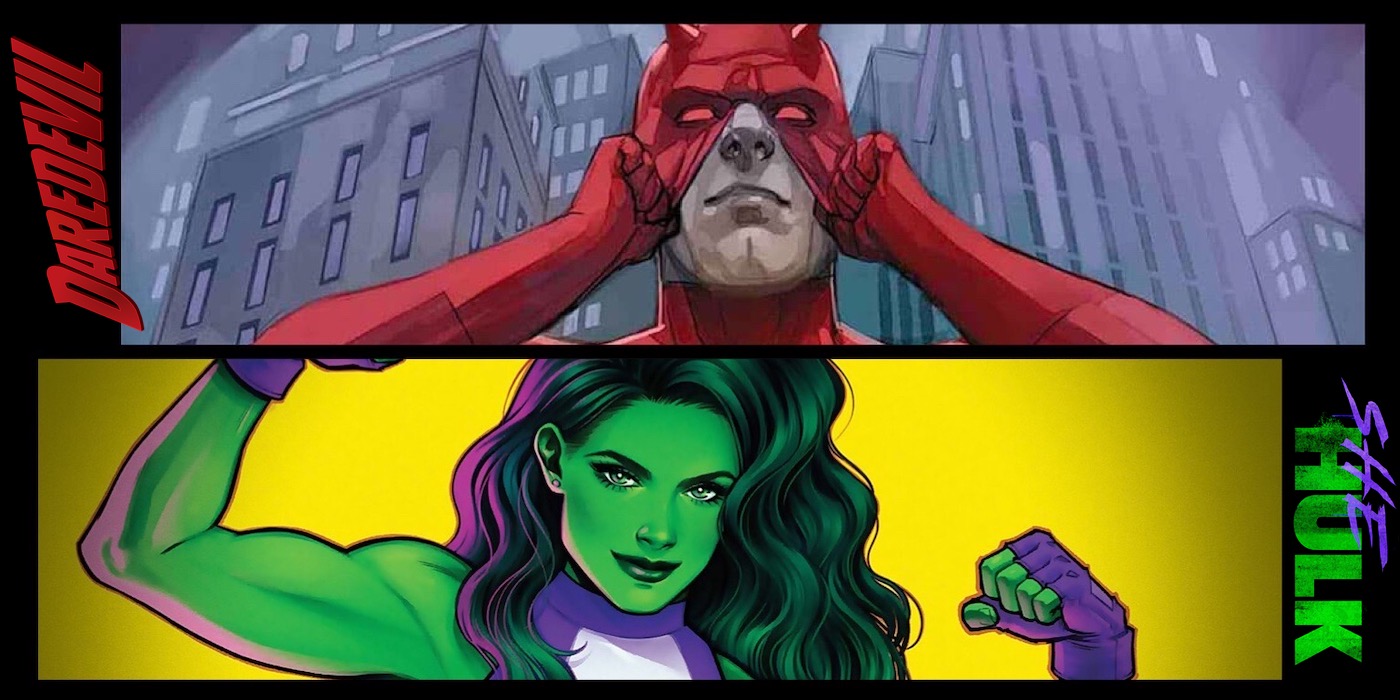 Daredevil is showing up all over the MCU in and out of costume. His next appearance is in She-Hulk – and it almost didn't happen.
The first thing Marvel released during their time in Hall H was a new She-Hulk: Attorney at Law trailer. The show follows Jennifer Walters  (Tatiana Maslany) as she navigates being a superhero and an attorney. An organization that helps defend superheroes and villains recruits her. Her first client? Abomination. This isn't the first look that we've gotten of the show, but this trailer has something extra.
Matt Murdock aka Daredevil has a brief cameo at the end of this trailer. Fans have been aware that he can show up anywhere in the MCU thanks to No Way Home, but it was still unexpected. As was the fact that he is wearing a version of Daredevil's yellow suit.
Is This a Prank?
His inclusion was a surprise for the show's writing team, as well. The show's executive producer and head writer, Jessica Gao, didn't think they had access to the character. They'd been denied the use of other characters during the process. She told Collider in an interview:
"Because everything in the MCU is so interconnected, you just had to know that everything you want to do. There are borders to it. And you have to figure out what the borders are before you can really make any hard decisions. So, you know, sometimes we'd come up with like an idea or a character we wanted to use, but you have to kind of stop and ask to make sure that it wasn't already been used. That there wasn't already another plan. And half the time that happened, and you kind of had to scrap everything and start over."
She wasn't able to be specific about who they couldn't use, but she did talk about the disbelief that Charlie Cox playing Daredevil was available.
"I don't think we ever, in a million years, thought that we would be allowed to use them, because we didn't know what the status was of the character. And then, I can't remember how, we got wind that he was coming back and that it was Charlie Cox, and we were like, 'Wait, does that I mean we can use him? Are we allowed?' And when they told us yeah, I mean, we couldn't believe it, we thought we were being pranked."
Nope. He's in there. As a fan of the Netflix series, I am really happy to have Charlie Cox back on screen. I can't wait to see what his role in She-Hulk is going to be. Are we going to see him in court as well as in parking garages?
She-Hulk's 9-episode run starts on Disney+ on August 17 with new episodes every Wednesday.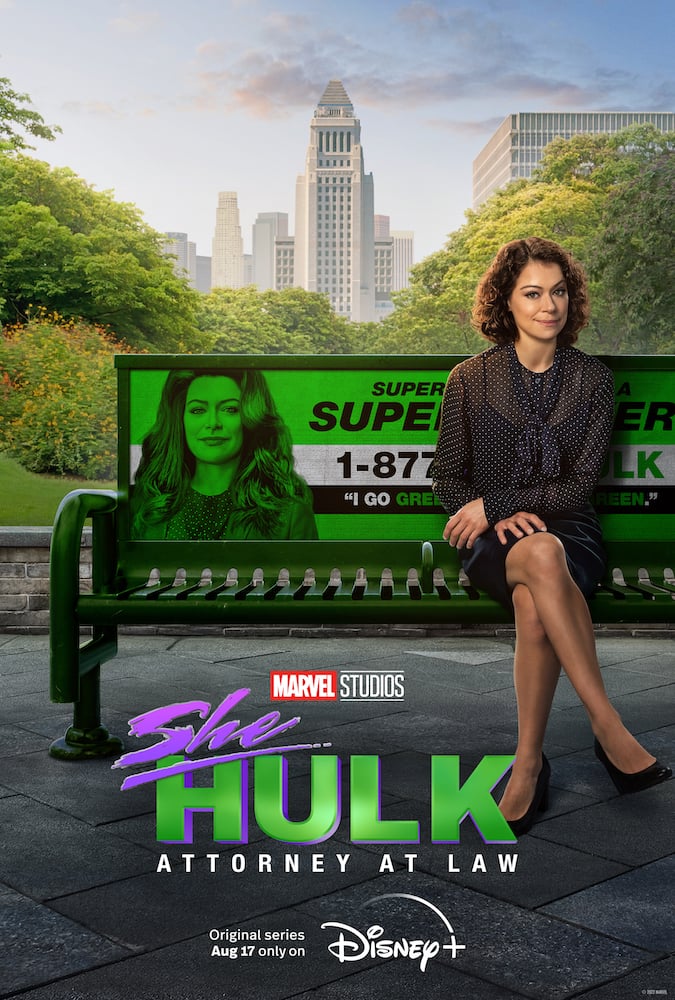 Subscribe to our newsletter!
Get Tabletop, RPG & Pop Culture news delivered directly to your inbox.