Five Fun Animes to Binge While You're Hiding From the Heat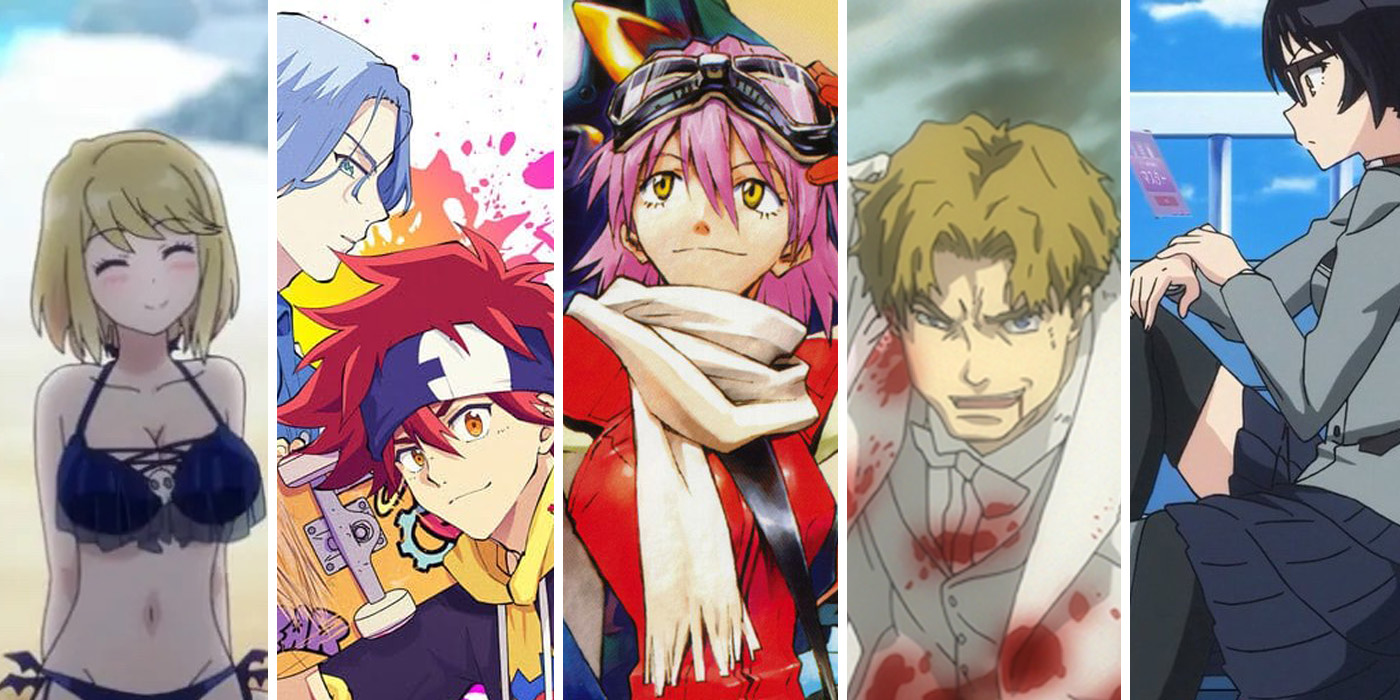 It's too hot to go outside. Instead stay indoors with any of these fun, binge worthy animes perfect for summer.
It's too darn hot outside. It's not quite as hot up here in Salem as it is down in Austin where the BoLS home base is, but it's still pretty ding-dang hot. This is the kind of weather where you need to make sure you're drinking a lot of water, but sometimes you just need to hide inside and suck up as much AC as possible. But while you're in there, why not binge some of these fun, short animes? They're perfect for an impromptu summer marathon.
Love After World Domination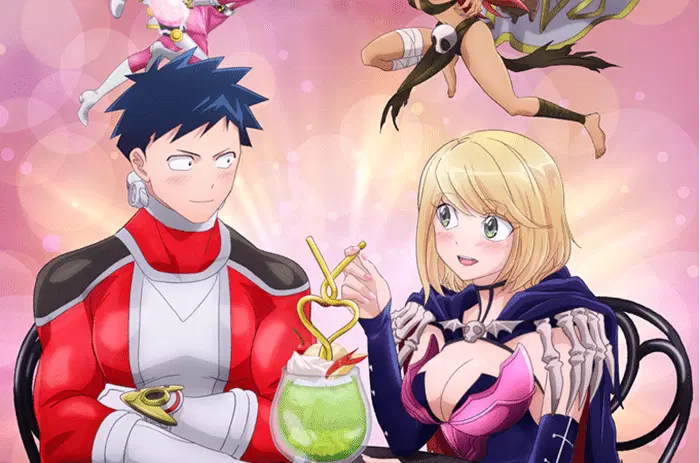 I don't know if this will be back for a season two, but Love After World Domination was easily one of my favorite shows of the spring 2022 lineup. It's a little like if the red power ranger and Rita Repulsa fell in love, only they're both adorable high school seniors. It's a weird, very fun, very cute little show where the stakes are rarely high. But between amusement park dates-slash-crime-fighting and beach dates-slash-crime-fighting, Love After World Domination definitely has a summery feel. You can watch the entire twelve-episode season on Crunchyroll.
Baccano!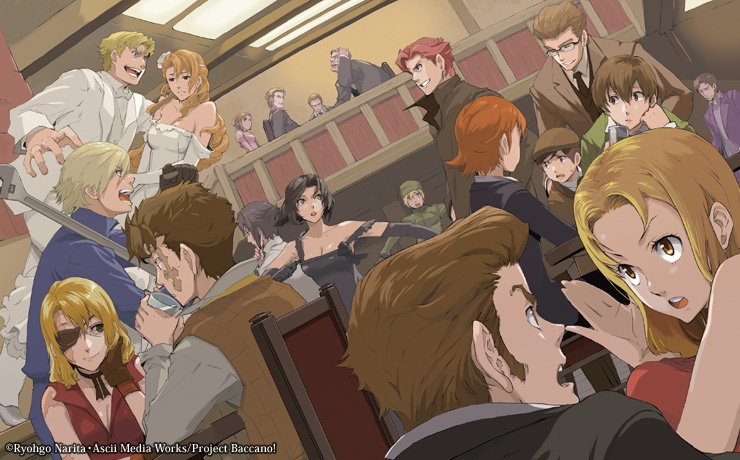 This show ran from July through November 2007, so by now you either know all about Baccano! or you've never heard of it. And if you fall into the latter category, clear out about three hundred and twenty consecutive minutes to plow through the entire thirteen-episode run. This is a show about gangs, murder, and the mafia with twenty unique characters, each with their own full backstory, and four timelines to juggle. In the beginning, you'll be confused, but within three episodes you'll be hooked. You can find all of Baccano! on Crunchyroll.
Shimoneta

There are guilty pleasure shows, and then there's whatever the heck Shimoneta has going on. The story takes place in an extra-ultra-conservative version of Japan where even dirty jokes are against the law. Of course, the kids aren't happy about this so they form a terrorist organization to engage in what we're just going to call pervert terrorism. It's bizarre, it can be cringy at times, and I wouldn't feel comfortable watching this show if my parents or any children were in the house. But it's also hilarious and full of a delightful rebellious spirit. You can watch all twelve episodes on Crunchyroll, but if you go to check the anime's page on the Crunchyroll sight, they will ask you to log in to verify that you're at least eighteen.
Sk8 the Infinity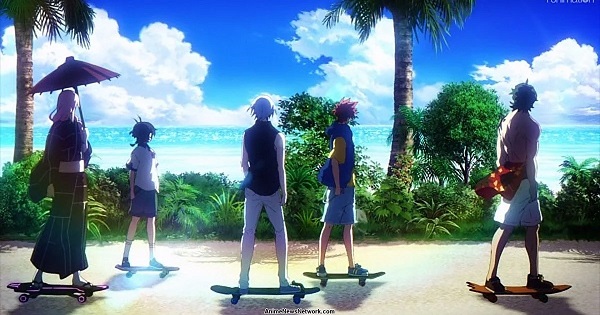 Subscribe to our newsletter!
Get Tabletop, RPG & Pop Culture news delivered directly to your inbox.
Another recent favorite with a summery feel, Sk8 the Infinity is so easy to binge watch. I started this one a few weeks after it had started airing and was borderline distraught when I caught up with Crunchyroll's streaming schedule. It's a show about skateboarding and dudes who skateboard. That's it. There's a bad guy, I guess, but he also just wants to skateboard. The twelve-episode run tells a contained story so you'll never be wondering if there's a season two on the horizon. Instead, just enjoy the lovely animation and hilariously endearing characters.
FLCL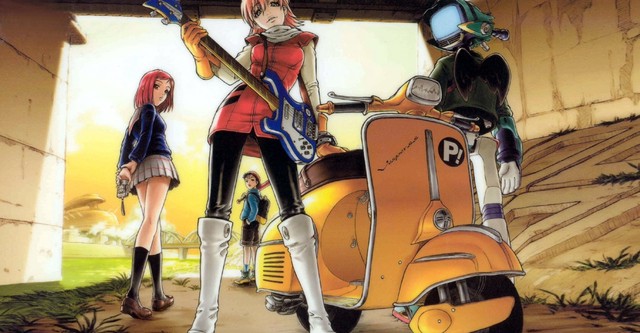 If you're looking for something short, fun, and contained to help you beat the heat, FLCL will always be at the top of my suggestion list. The original run from 2001 had six episodes, and the sequel series' have added a few more. FLCL, no matter how you slice it, is pretty darn binge-able. It's also wild, absurd, and hilarious. Naota Nandaba is pretty normal until Vespa riding Haruko comes to town, hits him in the head with her left-handed bass, and makes robots start coming out of his head. FLCL can seemingly be found almost everywhere, from Crunchyroll to Hulu to Prime and even on my DVD shelf.
What's your go-to binge-able anime for a strictly indoors sort of day? Have you seen all of our picks, or will you be adding any to your watch list? Do you prefer long shows or shorter ones? Let us know in the comments!
Ja Ne, Adventures!