New Spacenam Minis – Add Badass Jungle Fighters to Your Games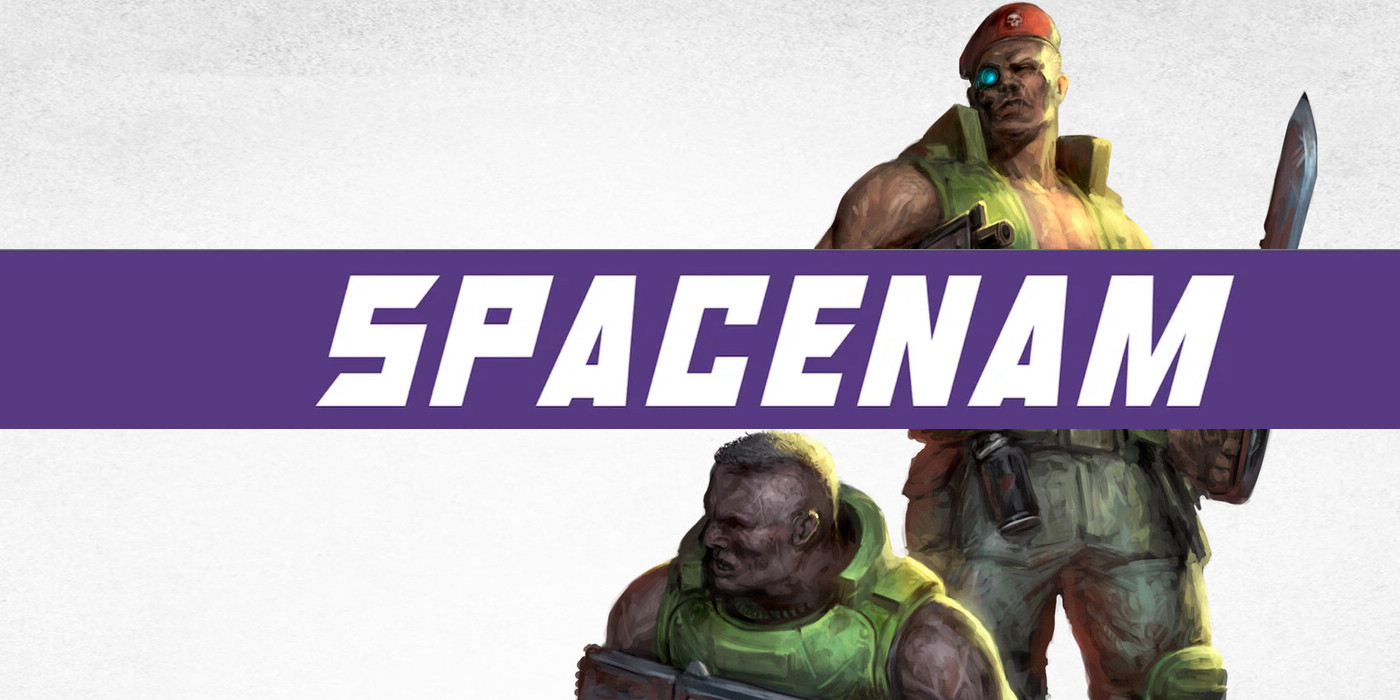 Wargames Atlantic is known for their high quality, inexpensive minis – their latest are 28mm jungle fighters. Check out SpaceNam!
Wargames Atlantic released news this week about a very exciting partnership. They are partnering up with Reptilian Overlords to bring us 28mm plastic SpaceNam soldiers.  These guys look tough and are armed to the teeth. They're ready for any jungle fight you deploy them in.
To me these, look like Catachan Jungle Fighters, but they are not. These are SpaceNam soldiers. Now, let's take a little look at the preview images we have seen so far of these new minis. There's lots of power in these brand new minis. They would certainly make a nice army just on their own. On top of that, you get 20 figures per box, so these miniatures can bulk up to a full army quickly.
Check these figures out!!!
SpaceNam Sprue
Now, let's take a quick look at one of the sprues. Lots of weapon options on there. These images (like all of the other ones in this post) come from Wargames Atlantic. They are preview images of these brand new miniatures currently on pre-order off of their website.
It will be nice to see these minis when they actually come out. Already, Wargames Atlantic has plans to bring out a Heavy Weapons Team for these figures. I think that will be amazing!!!
Wrapping it up…
Today's article is an awareness piece to share with you some miniatures that caught my eye. The news on these brand new figures from Wargames Atlantic and Reptilian Overlords is very exciting! If these miniatures also caught your eye, make sure to check out their product page.
Until next time, Happy Gaming Everyone!!!

Read more about great Indie and Historical games on my site!
Must Contain Minis is my reviews, showcases, and battle reports website where I look at a wide variety of miniatures games and miniatures related products. This post is a modified post from that website. If you haven't visited for a while, come on over and check the site out! You can also follow me on Social Media. I am very active on Facebook and have a YouTube channel too. I upload my best to Instagram and am also on Twitter. Thanks again for reading!!!
Subscribe to our newsletter!
Get Tabletop, RPG & Pop Culture news delivered directly to your inbox.