Showtime's 'Let The Right One In' Reimagines the Classic Vampire Novel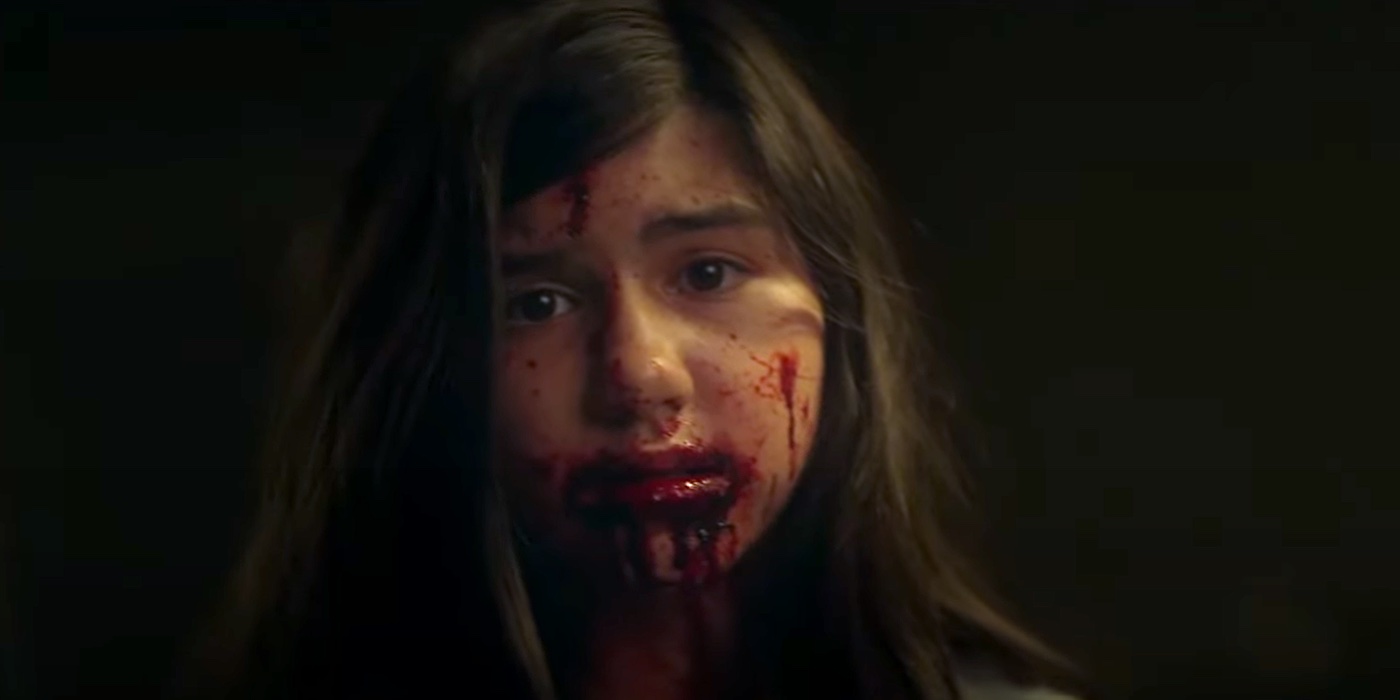 Let The Right One In is about loneliness, being the strange one, and surviving. This adaptation changes the location, but not the message.

We've had one brilliant Swedish movie, and one not-so-great American movie based on John Ajvide Lindqvist's novel. Showtime has decided to stretch the story into a series, and change locations. The show starts with Mark and his daughter Eleanor moving into an apartment in New York. Their neighbor is a cop named Naomi Cole and her son Isaiah, who risks his life by befriending Eleanor. She happens to be a vampire.
Showrunner Andrew Hinderaker told EW about finding inspiration in the movie.
"It was important to me to aspire to capture the spirit of the film and for the show to be a love letter to it. In the film, there is that relationship between the two children that is so pivotal in terms of what makes it iconic, what makes it so beautiful. So, this father and daughter move next door to another 12-year-old child, Isaiah, a boy who is isolated and bullied. Isaiah and Madison, our vampire, form a truly powerful and precarious friendship that's made all the more precarious because Isaiah's mother is a homicide detective."
Hinderaker also wanted to focus more on the young vampire's caretaker.
"The [original] film is about a relationship between an isolated bullied boy and an isolated lonely girl, who we learn is a vampire. What I found so compelling about that film is there's a much smaller relationship between the vampire and [her] adult caretaker. I really used the film as inspiration for a story that really focuses on a 12-year-old girl who has been a vampire for 10 years. She has been cared for by her father, who keeps her alive. Who keeps them ahead of the law. And who has kept hope alive for both of them that one day they will find a cure and this won't be her life always."
Demián Bichir described how he approached playing Mark.
"This is the story of a father and his daughter and all the obstacles they have to conquer and overcome in order to keep themselves alive. Mark's daughter has been infected, so to speak, with a very, very strange and terrible virus, disease, however you want to call it. I'm saying [it like] this because, to me, this story goes beyond any vampire story. To me, this is about many other things that we're actually experiencing. It's about how difficult it is in any society for anyone to be different and to try to fit in."
First Trailer
Sounds to me like everyone gets what this story is about – the question is if they can bring it to the screen. Even though it's horror, the story is delicate. It's not sensational and it doesn't have jump scares. It's intentional. If that isn't met, it's going to be bad.
Let The Right One In Details
The cast is led by Oscar nominee Demián Bichir and Madison Taylor Baez. The series also stars Tony winner Anika Noni Rose and Ian Foreman. Award-winning playwright, writer, and producer Andrew Hinderaker (Away, Penny Dreadful) wrote the pilot and will serve as showrunner.
Inspired by the original hit Swedish novel and film, the series centers on Mark and his daughter Eleanor. Their lives were changed 10 years earlier when she was turned into a vampire. Locked in at age 12, perhaps forever, Eleanor lives a closed-in life. She is only able to go out only at night. Her father does his best to provide her with the human blood she needs to stay alive. With these emotionally charged and terrifying ingredients as a starting point, LET THE RIGHT ONE IN will upend genre expectations, turning a naturalistic lens on human frailty, strength and compassion.
Let The Right One In debuts on Showtime on October 7th.
Subscribe to our newsletter!
Get Tabletop, RPG & Pop Culture news delivered directly to your inbox.