Thors' Mighty Rival is Also a Himbo – Hercules Reading List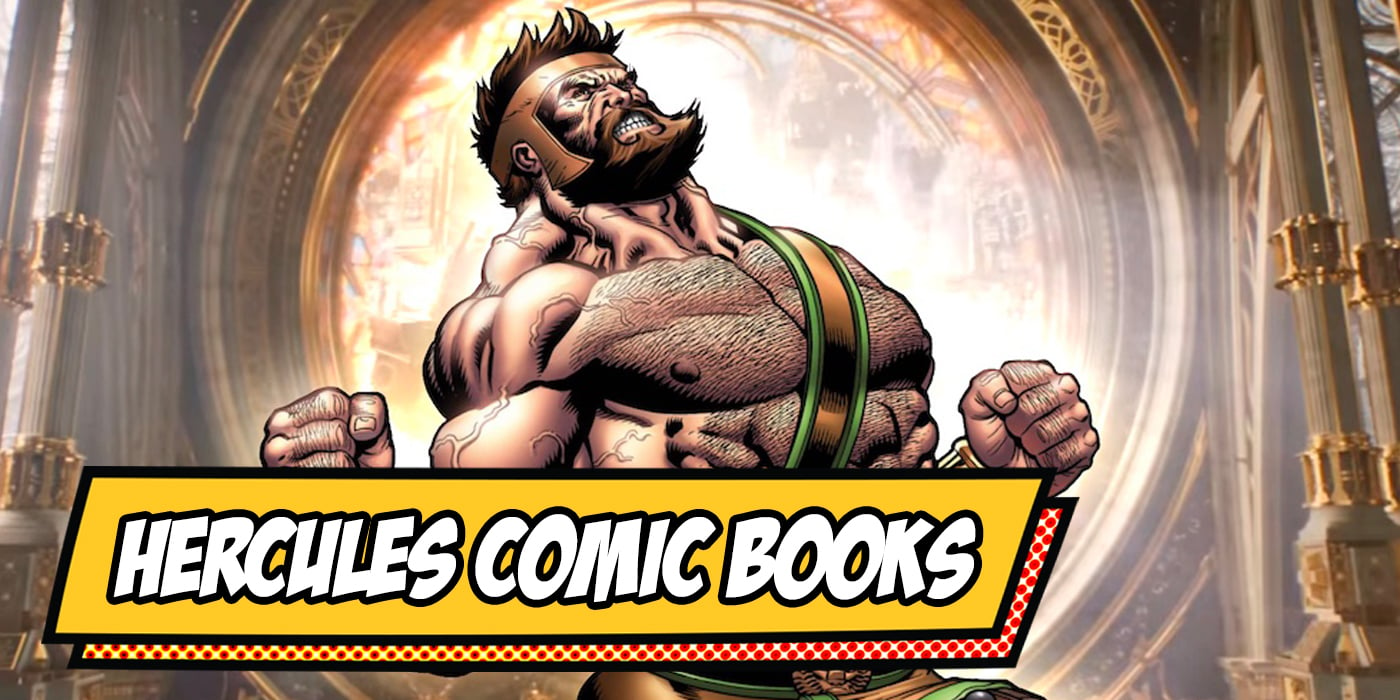 The MCU's got another boastful god strutting around punching things and getting drunk! Who is Hercules Panhellenios in the Marvel universe?
Marvel's newest post-credits character reveal is none other than the son of Zeus, Hercules himself. No, not the Disney version – although the Brett Goldstein version also falls under the dominion of the Mouse now. What is there to know about Marvel's version of Hercules? How is his story different from that of mainstream Greek mythology? These are the essential books to read if you want to know more about him.
Digital comics are so convenient, but if you see something you absolutely need to own in the meatspace, be sure to head to your local comic book shop!
Comic Book Reading List
Thor vs. Hercules by Stan Lee & more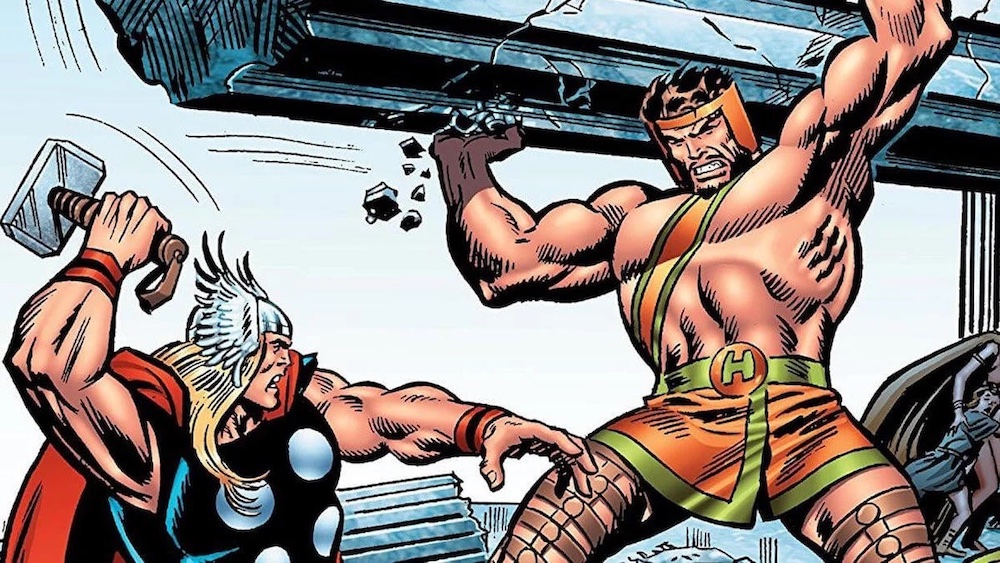 Hercules' first big Marvel moment was a clash of two gods that will never be forgotten. And we might even see a live-action version of it before the MCU's phase 4 is over.
The son of Odin and God of Thunder must have a hard time finding a good rival. Fortunately, he found an equal match in Hercules, the Greek pantheon's own son of the gods. These two start off all pride and hot-headedness, so their fighting is genuine. But over the years, these two have developed a kind of "frienemy" relationship. And now, you can see all of their best toe-to-toe moments!
This collection is ideal for anyone interested in the first appearance of Hercules. It collects the character's story across a few titles. Check out Journey into Mystery Annual #1, Thor (1966) #126, #221, #356, and #437. It's also got Thor: Blood Oath #3-4, Incredible Hercules #136, and Thor #400.
---
Hercules: Prince of Power by Bob Layton
You've heard of Herc's exploits in mythological times, but have you ever seen Herc in futuristic space?! Despite being set way heckin' far in the future, this Hercules stand-alone series was given a sequel run – and this volume collects them both.
Exiled from his home on Mount Olympus, Hercules will have to perform a series of heroic tasks in order to redeem himself. It's got futuristic excitement, family drama, sentient robots, Skrulls, and so much more!
Collects Hercules: Prince of Power (1982) #1-4 and Hercules: Prince of Power (1984) #1-4.
---
The Incredible Hercules by Greg Pak & more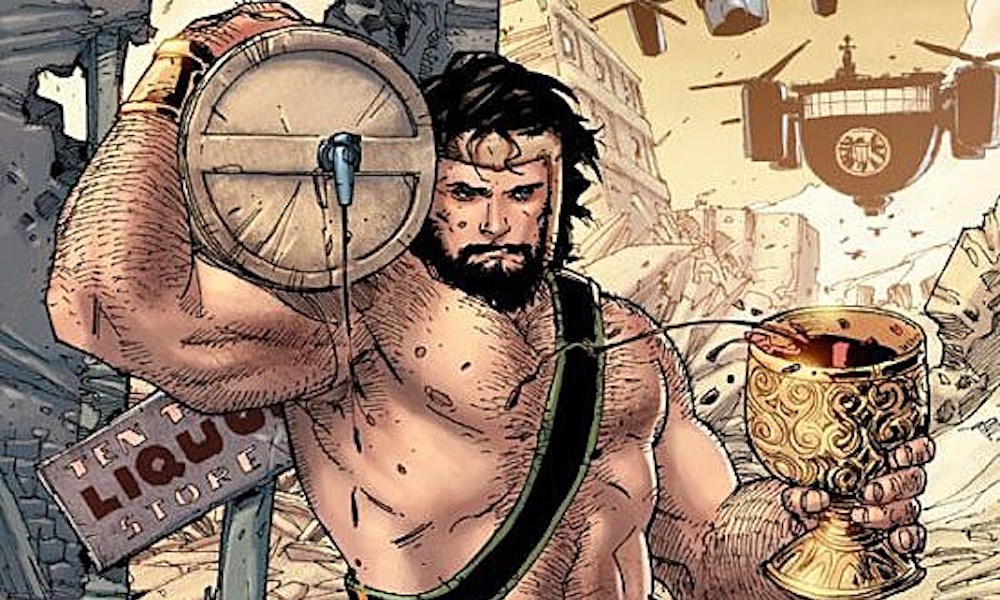 After the events of World War Hulk, two of the heroes who teamed up to fight the grump with the Gamma problem took over the title of "Incredible". The Incredible Hulk became The Incredible Hercules, and the series followed the demi-god and the young tech genius Amadeus Cho. The two heroes will take on everyone from S.H.I.E.L.D. to the god of war, Ares himself.
---
X-treme X-Men by Greg Pak & more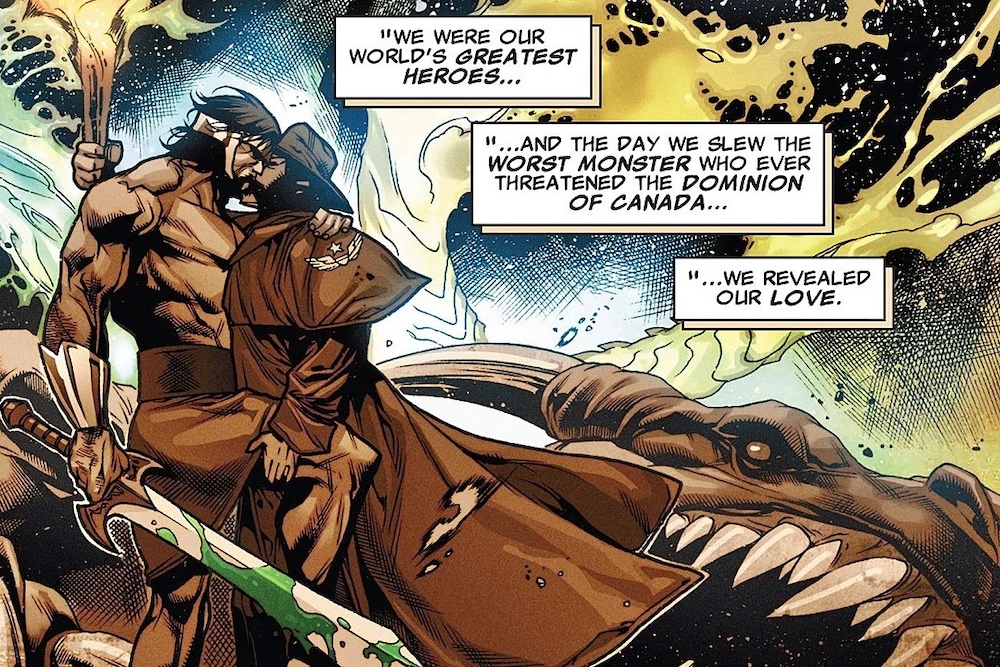 Hercules may have just arrived on the 616-scene in the MCU, but some of his best comic book stories take place in different dimensions. You won't meet this universe's version of Hercules until issue #7, but this iteration is great. He and Wolverine, who's the Governor General of Canada by the way, are the ultimate power couple.
It's a really creative alternate-reality X-Men story that features cool takes on beloved characters. Plus we get full bisexual Hercules getting his smooch on with Wolverine. I'm pretty sure I wrote fanfic like this once.
---
Which Hercules comics are your favorite? Tell us down below in the comments!
Subscribe to our newsletter!
Get Tabletop, RPG & Pop Culture news delivered directly to your inbox.