The Essential Summer Comics to Read Pool-Side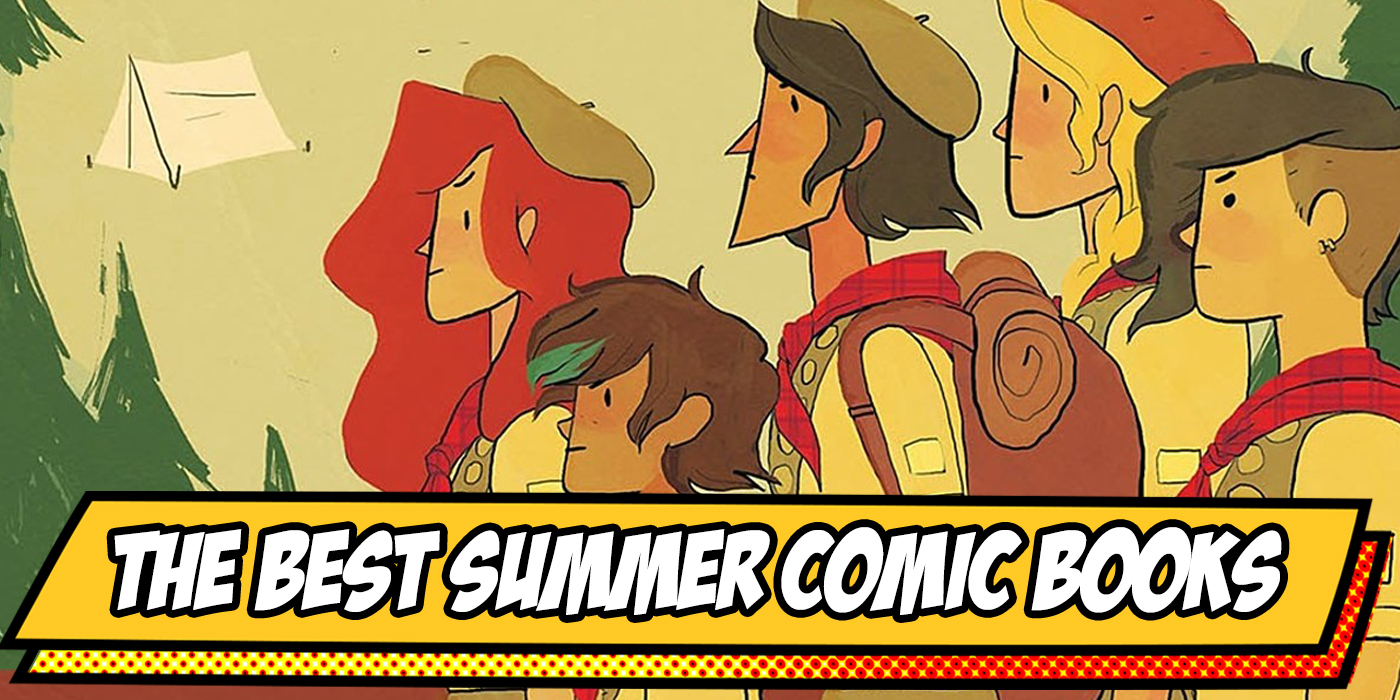 We're in the middle of a sunny summer season, and few things are better poolside than a good read. Have you read our favorite summer comics?
It's summertime, so chances are you're either soaking up the sun by a body of water or you're inside practically sucking on your air conditioning. Either way, summertime is a great time for a good read. If you're looking for the ultimate summer reads, look no further than this list.
Digital comics are so convenient, but if you see something you absolutely need to own in the meatspace, be sure to head to your local comic book shop! On a budget? Check your local library!
The Ultimate Summer Comic Books
Lumberjanes by ND Stevenson, Grace Ellis, & Gus Allen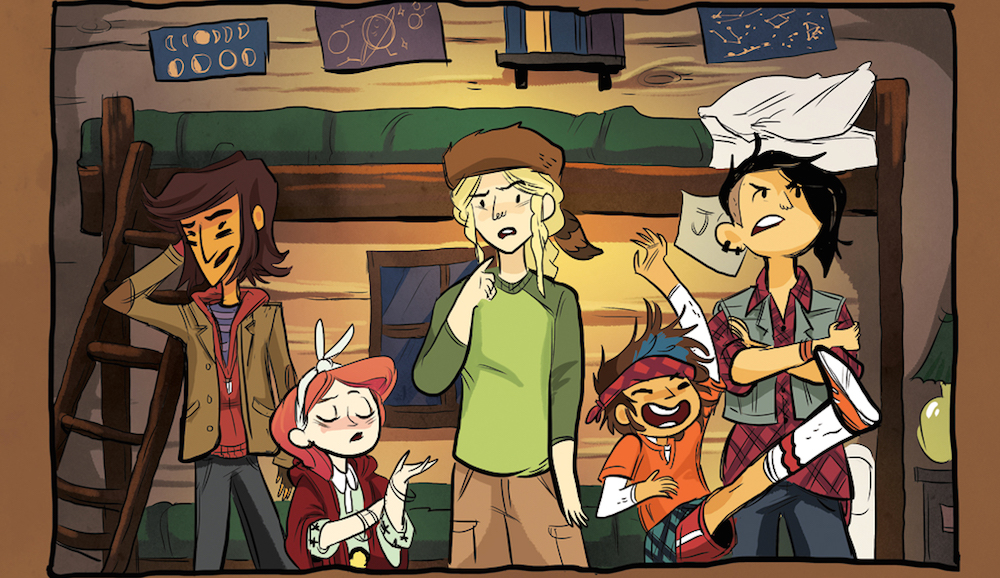 Mal, Ripley, Molly, April, and Jo are the five rowdiest, most curious, most clever campers at their summer camp for hardcore lady-types. And it's a good thing, too – because they're going to come face-to-face with all kinds of supernatural creatures. Lumberjanes has become one of the most adored all-ages book to come out in the last 10 years. If you managed to miss it when it first came out, get ready to toast some marshmallows and curl up with a good campfire story – Lumberjanes is prime summer vibes.
You can read the first volume for free with a Comixology subscription.
---
Cursed Pirate Girl by Jeremy Bastian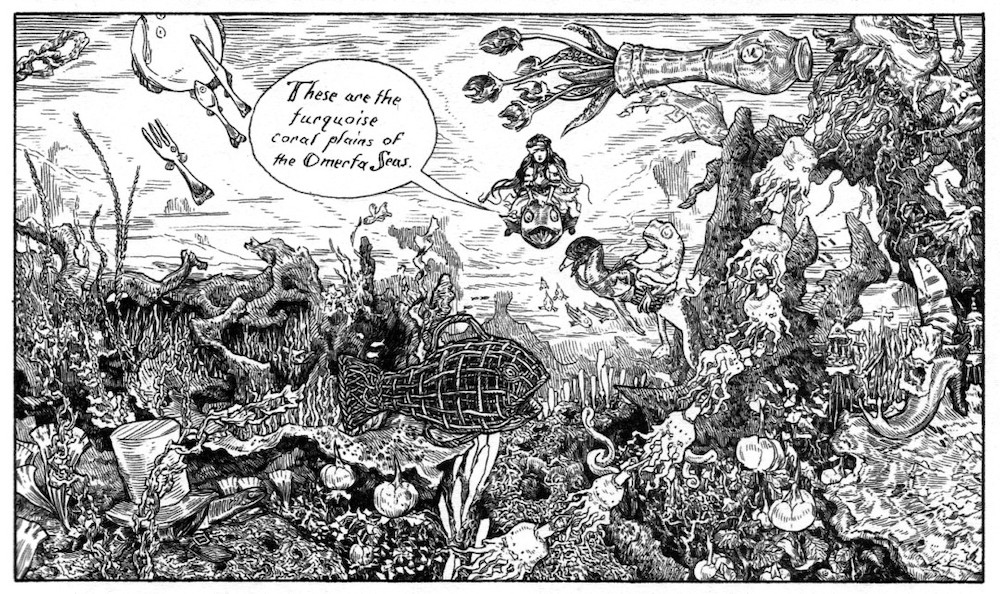 The Cursed Pirate Girl is on the search for her pirate father – and she'll brave the Omerta seas and a number of monsters to find him! Bastian has created a fantastically detailed work full of whimsy and adventure. If summertime makes you think of the spray of the salty sea air, flights of fancy, and curious sea creatures, this is a pirate adventure you'll never forget.
And guess what! It's free with a Comixology subscription.
Giant Days by John Allison & Lissa Treiman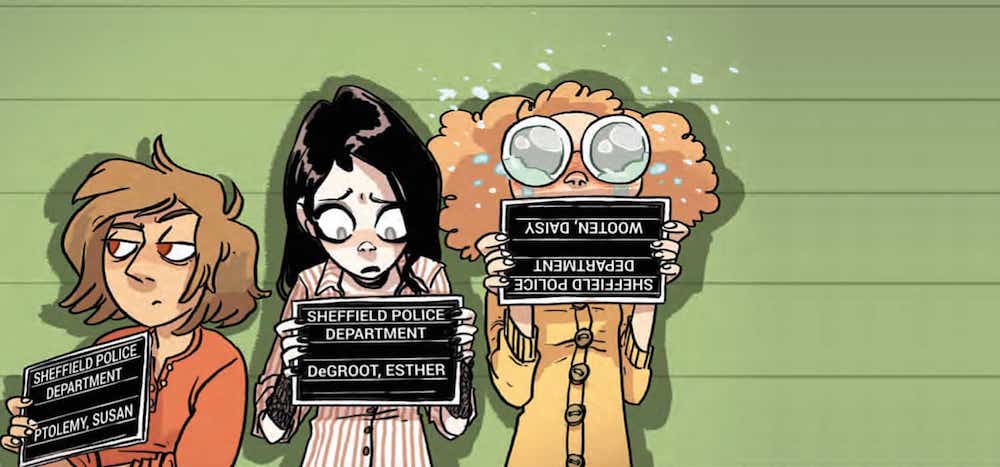 Esther de Groot, Susan Ptolemy and Daisy Wooton are three weeks into their first year at university. They've become fast friends, even though they couldn't be more different. Giant Days follows their misadventures in academia, relationships, and experimental behaviors – and it's one of the most genuinely funny things I've read in a while.
Based on the webtoon stories of lovable goth drama queen Esther DeGroot, reading Giant Days feels young, fresh, and nostalgic in a way. And you can read the first volume for free with a Comixology sub, too!
---
Paper Girls by Brian K. Vaughn & Cliff Chiang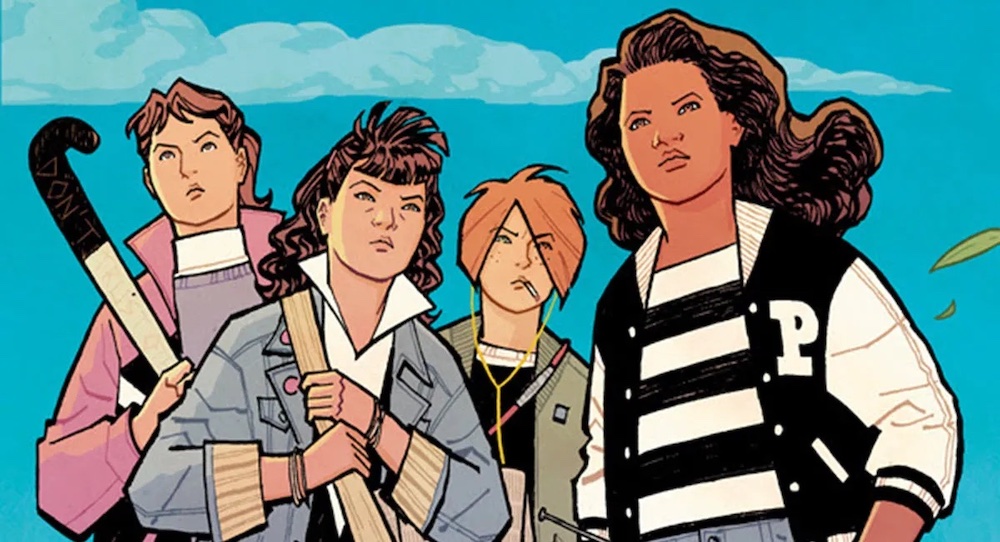 Erin, Mac, KJ, and Tiffany are paper girls riding their bikes around a late-80s suburban suburb. After a tangle with some mysteriously mean and unfamiliar teenagers, the girls discover a time travel machine in the basement of a construction site. The four kids are pulled into a war across time, and often find themselves time traveling themselves.
The series has some excellent 1980s nostalgia, but thanks to its time travel elements, it really runs with capturing a mood. The series was also an Eisner darling, and it's easy to see why.
---
Which summertime comics are your favorite? Tell us down below in the comments!
Subscribe to our newsletter!
Get Tabletop, RPG & Pop Culture news delivered directly to your inbox.