This Week in Pop Culture: 'Dune 2', 'The Boys', and More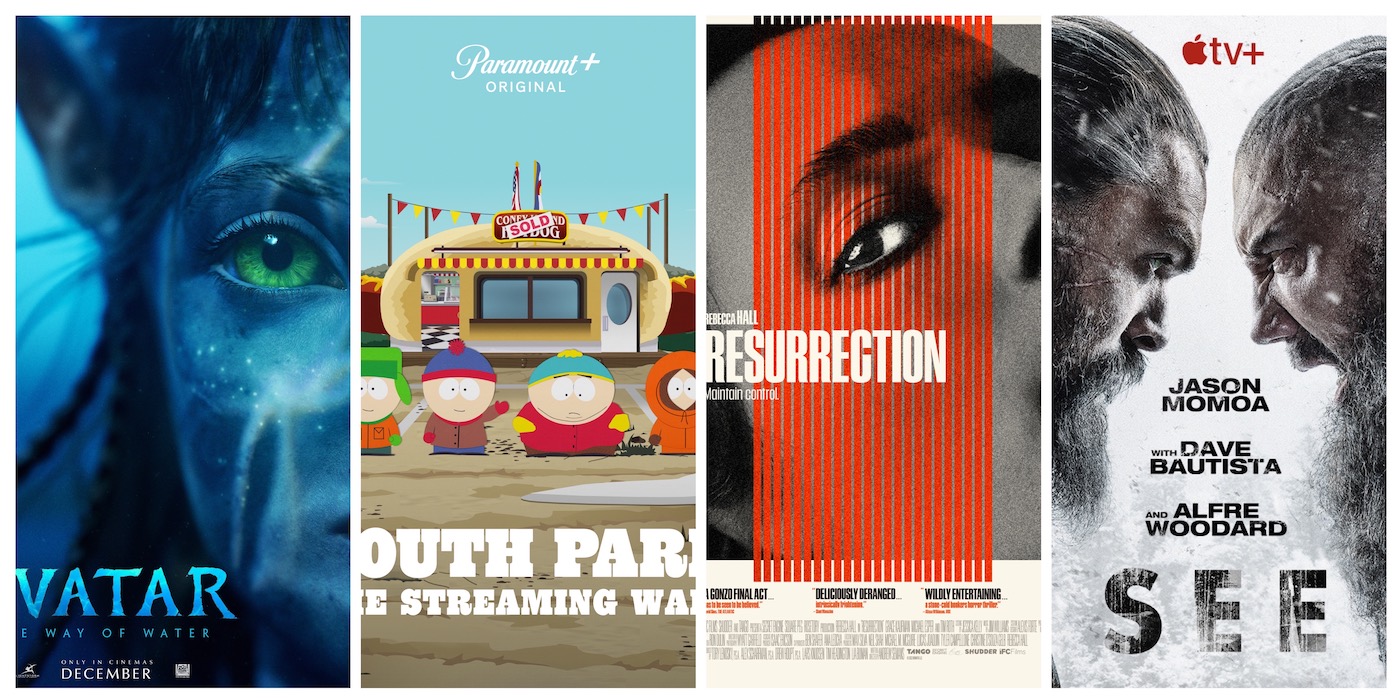 There have been a bunch of pop culture news, announcements, and new movie and TV trailers this week. Let's catch up, shall we?
Pop Culture News
---
New Movie & TV Trailers
South Park: The Streaming Wars Pt. 2 – Paramount+ July 13
The final chapter of the Streaming Wars saga – a drought has brought the town of South Park to the brink of disaster.
Resurrection – Theaters/Digital August 5
A woman's carefully constructed life is upended when an unwelcome shadow from her past returns, forcing her to confront the monster she's evaded for two decades.
See Final Season – AppleTv+ August 26
After Baba Voss (Jason Momoa) defeated his nemesis brother Edo and retreated into the forest, an explosive new threat emerges that no one is safe from. Will the greatest warrior of his time have what it takes to protect those that mean the most to him?
See How They Run – Theaters September
In the West End of 1950s London, plans for a movie version of a smash-hit play come to an abrupt halt. A pivotal member of the crew is murdered. World-weary Inspector Stoppard (Sam Rockwell) and eager rookie Constable Stalker (Saoirse Ronan) take on the case. The two find themselves thrown into a puzzling whodunit within the glamorously sordid theater underground, investigating the mysterious homicide at their own peril.
Batman and Superman: Battle of the Supersons – Digital October 18
Ahhhh, to be young…and charged with saving the world from impending doom! That's the burden that 11-year-old Jonathan Kent and reluctant young sidekick Damian Wayne face in this all-new DC Animated Movie. On his birthday, Jonathan Kent learns his dad is Superman and that he has latent superpowers of his own! He also meets the legendary Dark Knight and current Boy Wonder, Damian. The two boys are forced to team up to protect their loved ones from a hostile alien force. Will they become the Super Sons they're destined to be?
Subscribe to our newsletter!
Get Tabletop, RPG & Pop Culture news delivered directly to your inbox.