'Under the Banner of Heaven' Review – One of Us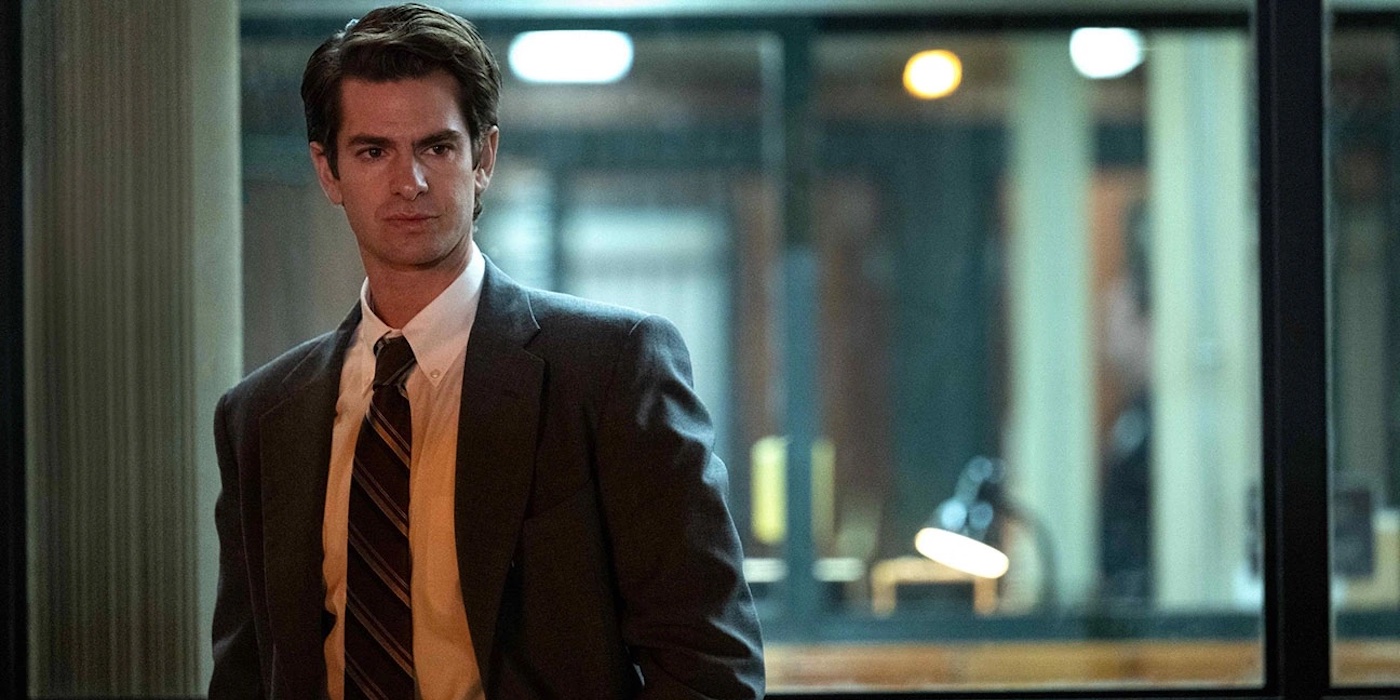 A murder in the heartland has a detective questioning his faith. Check out the One of Us crew's Under the Banner of Heaven review.
Based on the famous true crime novel by Jon Krakauer comes an adapted mini series created by Dustin Lance Black.  Detective Jeb Pyre (Andrew Garfield) and partner Bill Taba (Gil Birmingham) are investigating the grisly murder of Brenda Lafferty (Daisy Edgar-Jones) and her infant daughter.
They discover she may be the first of many victims written by a mad man. A mad man who allegedly hears the voice of god commanding him to carry out the ancient practice of blood atonement. Their hot pursuit brings them to the Lafferty family whom are considered Latter Day Saint royalty in the state of Utah. Pyre, a practicing Mormon himself, has his faith tested as duty and dogma collide when Pyre realizes the pursuit of truth and justice may expose all the skeletons in the closet of his church's violent historical beginnings.

Under the Banner of Heaven Review
Bradly fellowships with Justin and Eliot as they discuss the true crime genre, ponder the facts behind fiction, and wonder how big of a chip the former Latter Day Saint Dustin Lance Black still carries on his shoulder.
Credits:
Bradly Martin
Justin Zarian
Eliot Nelson
We are The US – We are one- Geeks of the world, unite!
For too long, the geek community has divided into factions. The internet has furthered this division by dedicating sites to just one subset or another. We don't believe in leaving you out. We're not going to tell you if you're 'cool' or 'uncool' based on what you're passionate about. We believe in mutual respect and sharing our geekdoms with each other. We believe in having a hell of a good time. Does this sound like you?
In that case, you are ONE OF US. Join us on Twitter and Facebook!