'Day Shift' Review – Vampire Movies are Fun (On Purpose) Again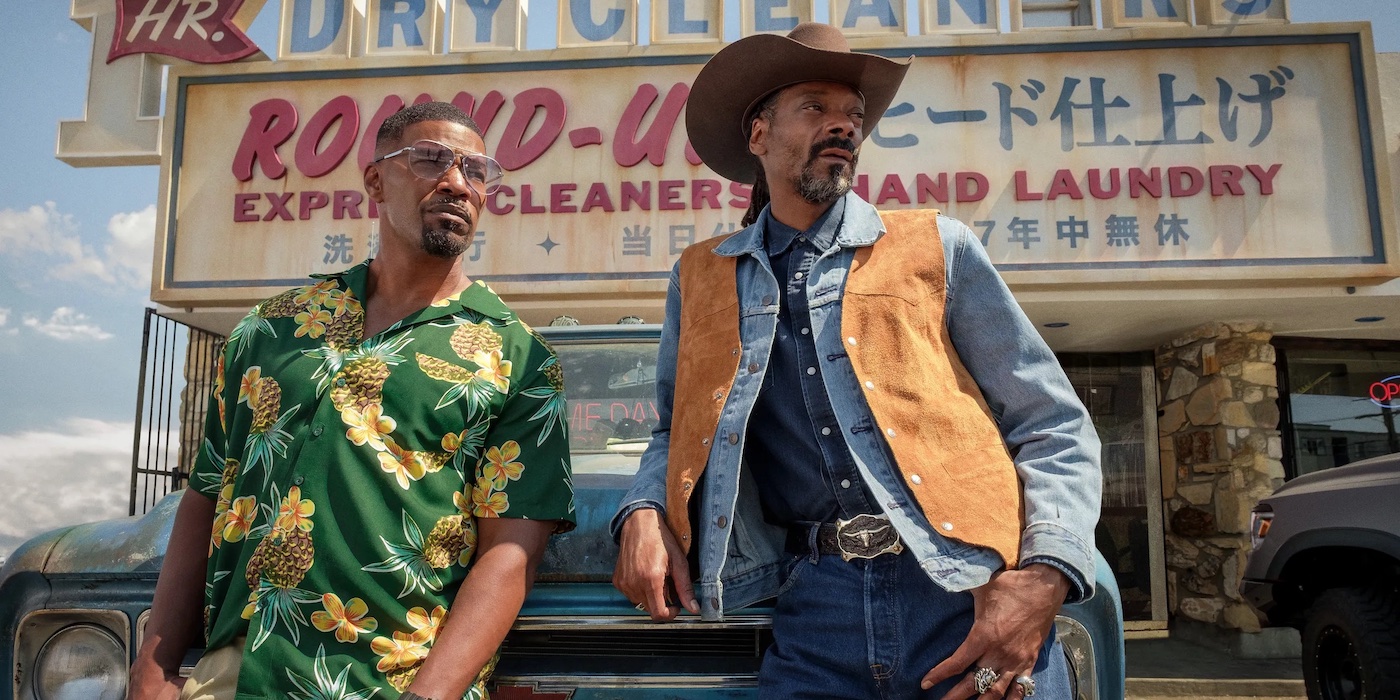 Day Shift brings some goofiness back to the genre while still managing to hit hard in the action department.
Day Shift tells a semi-familiar story – a down-on-his-luck dad (Bud Jablonski played by Jamie Foxx) is trying to support his family. His pool cleaning job is just a cover, though. He relies on something riskier – he's a vampire slayer.
When being an independent slayer stops paying the bills, Bud joins a union of professional vampire hunters that pays cash for fangs. But… a mistake made on the job puts everything at risk.
Day Shift Review
This is an action comedy about vampire bounty hunters that need money fast. It has hard-hitting action, fun kills, gore, and a decent cast. This is a popcorn movie that doesn't go deeper than that, which is a good thing here.
The plot is pretty basic. Bud is a divorced dad that needs to raise money fast to pay for his daughter's tuition and he'll do whatever he needs to to get it done. In this case, it's hunting the vampires of Southern California for their fangs. The movie just slides right into that world with no big exposition scene. Explaining why there's a vampire hunting union is not needed for this story.
Eric Lange in a bad hairpiece explaining union rules is definitely needed.
Bud is saddled with a union minder (Seth played by the good Franco) due to his previous infractions. The two set off and the hunt is on. They take on vamps across the city – from newly minted teenage vamps to elder bloodsuckers. The older the fangs, the more they're worth. Of course, things go sideways during this mission. You'll have to watch to see how Bud and his crew manage that trouble.
The cast and characters range from great to meh. Thankfully Snoop Dogg isn't just stunt casting. I can't think of anyone better to play a laid-back yet total badass vampire hunter. His character is one of the best things in the movie. Karla Souza's telenovela-ready queen vampire is also fantastic.
Good But Not Great
Day Shift has a few problems. It has sluggish points that could have been cut – it could have been done with about ten fewer minutes. The movie takes itself a bit too seriously at times, and some of the acting is uninspired. That said, it still manages to be a fun escape if you can turn your brain off. I recommend it for those that enjoy goofball horror and action.
The cast includes Snoop, Jamie Foxx, Dave Franco, Natasha Liu Bordizzo, Meagan Good, and Karla Souza. Long-time stunt man J.J. Perry (John Wick, F9) is directing and Chad Stahelski (co-creator of the John Wick franchise) is a producer.
Day Shift is available on Netflix now.
Subscribe to our newsletter!
Get Tabletop, RPG & Pop Culture news delivered directly to your inbox.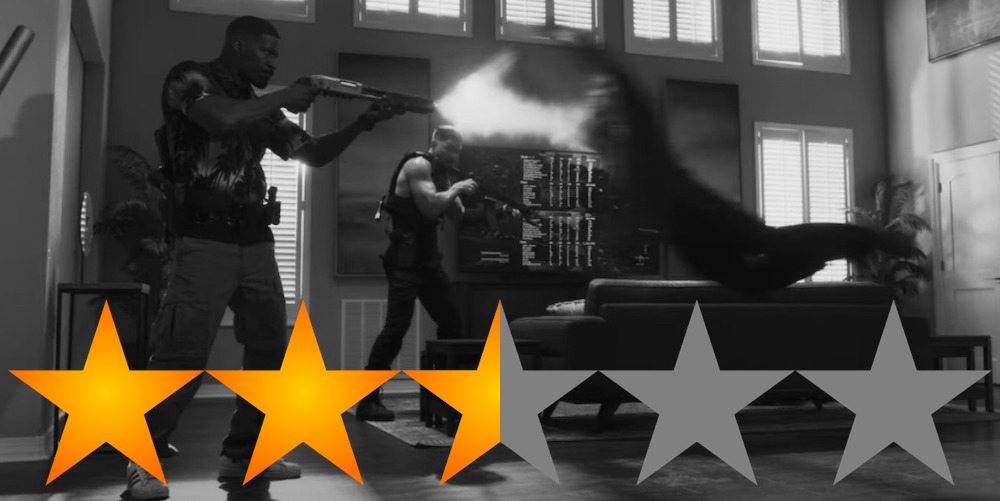 About Those Vampires –
Minor Spoilers
The vampires in this movie are… bendy. Director J.J. Perry wanted to be certain they were doing things that were new with the movie's bloodsuckers. He talked to Polygon about where the inspiration came from. 
"I'm a little bit dyslexic. So when I'm editing stuff, sometimes I watch it forward, and then I watch it backwards. I was in Hungary doing a movie called Spectral in 2014. And I had a very flexible girl doing a reaction. I was watching and I was like, Wow, it looks better in reverse. So it sparked the idea. I pitched those reactions to every director I've worked for since 2014. And nobody wanted to use them. They're like, 'I don't get it. It doesn't make sense.' So when the opportunity came for me to use it, I was like, I got something fresh and new."
The production brought on contortionists and gymnasts that were taught MMA moves to make sure the fights didn't look like Cirque De Soleil. Then the scenes went through some camera and technology trickery to look otherworldly. It works pretty dang well.