Try These Epic Fantasy Comic Book Quests While You Wait for LotR 'Rings of Power'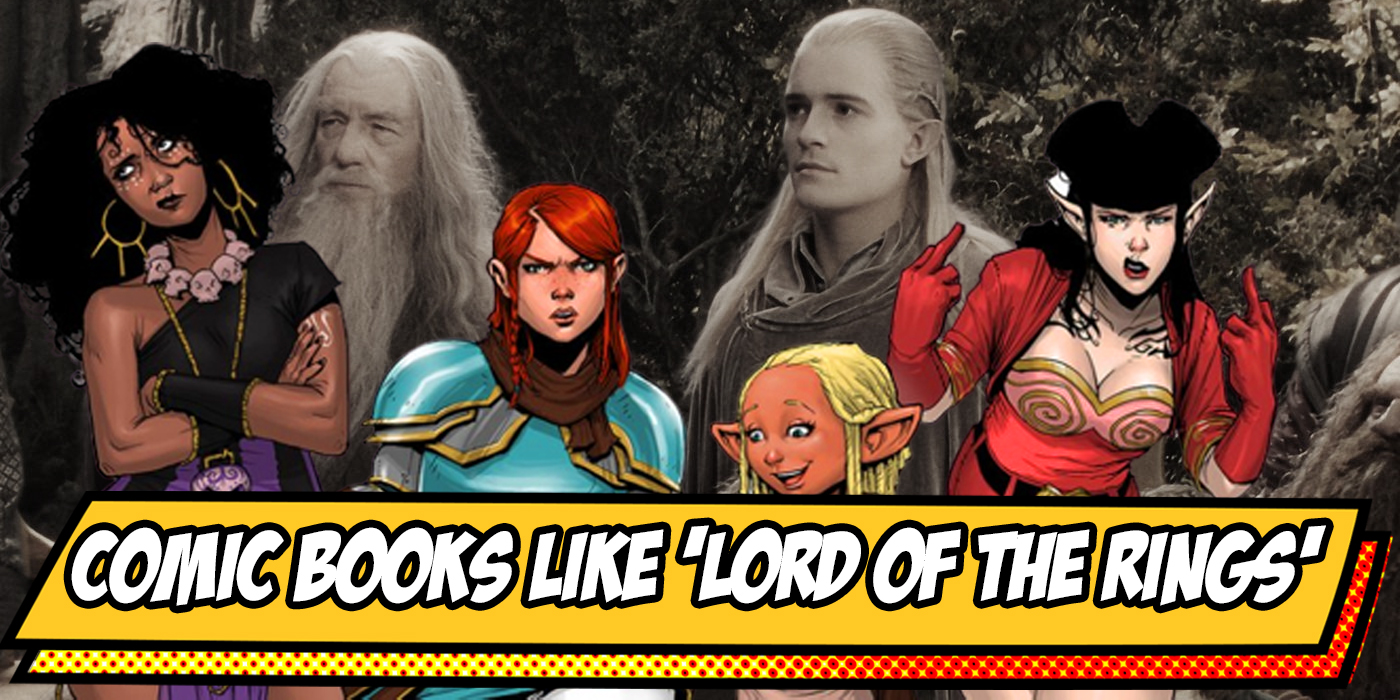 Tolkien's 'Lord of the Rings' is easily the most influential fantasy epic of all time. Part of its legacy are these breathtaking comic books.
Finally! This Friday we'll get to take another look at Middle Earth thanks to Amazon's new series Rings of Power. You're probably like all of us here at BoLS: feeling apprehensive but also excited about more on-screen stories from J.R.R. Tolkien's iconic fantasy world. If you're having a hard time waiting patiently, we feel you. Fortunately, there are a few page-turning comics that will take you on a fantastical quest of your own! Have you read them all yet?
As always, we know that digital comics are very convenient. But if you see something you absolutely need to own in the meatspace, be sure to head to your local comic book shop!
Rat Queens by Kurtis J. Wiebe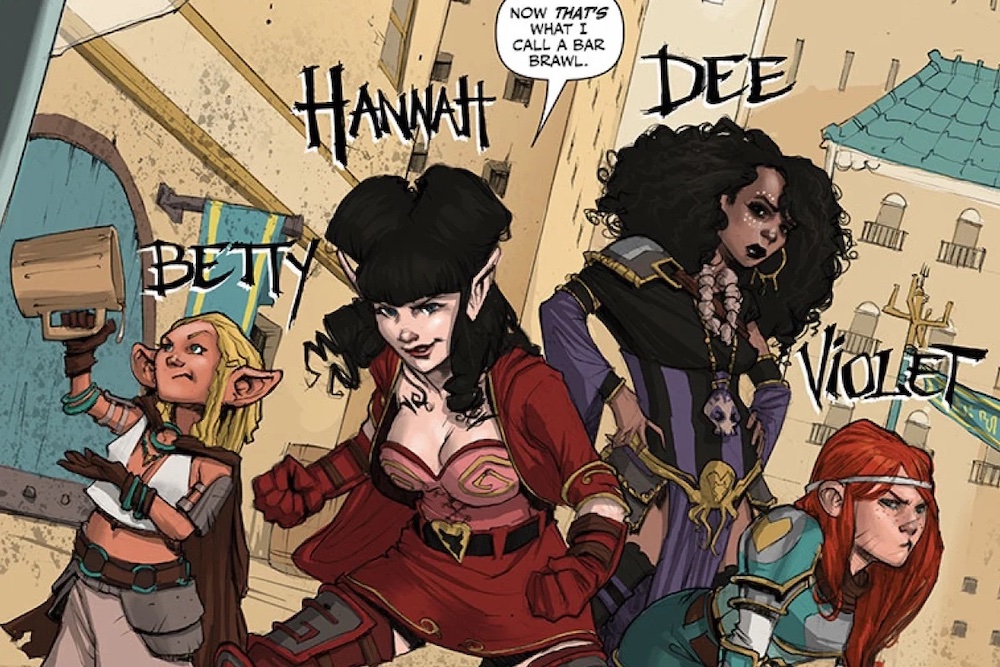 Who are the Rat Queens? A pack of booze-guzzling, death-dealing battle maidens-for-hire, and they're in the business of killing all god's creatures for profit. It's also a darkly comedic sass-and-sorcery series starring Hannah the Rockabilly Elven Mage, Violet the Hipster Dwarven Fighter, Dee the Atheist Human Cleric, and Betty the Hippy Smidgen Thief. This modern spin on an old-school genre is a violent monster-killing epic that is like Buffy meets Tank Girl in a Lord of the Rings world on crack!
If you like your fantasy adventure with a lot of mischief and bad language, be sure to use your Comixology subscription to read the first volume of Rat Queens for free!
---
Mice Templar by Bryan J. L. Glass & Michael Avon Oeming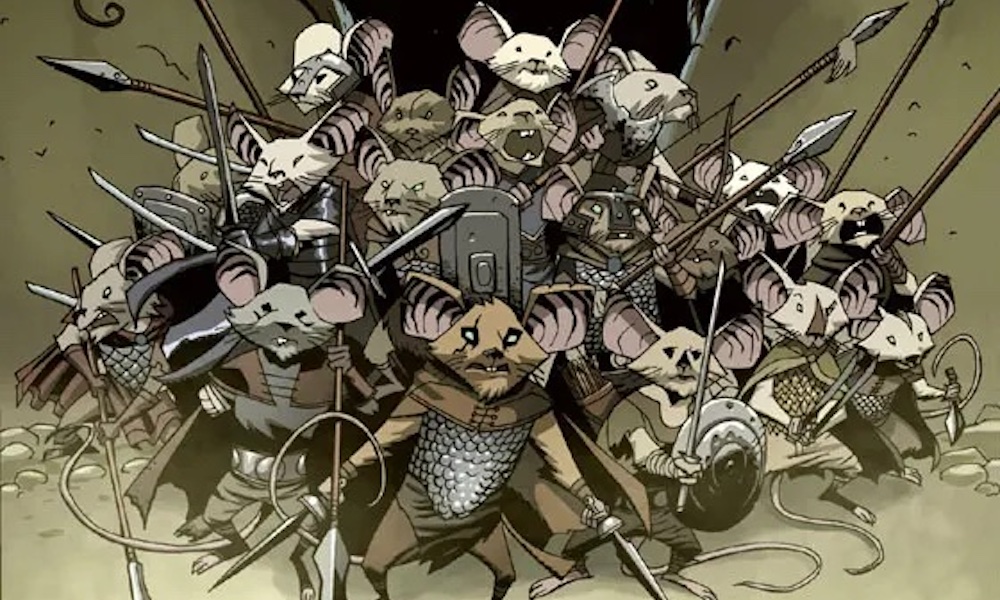 The young mouse Karic seeks to rescue his family from slavery and save his people from rat oppression by reuniting the legendary Mice Templar. But the Templar have been sundered by a vicious civil war, distrustful of one another, and despised by the very people they failed to protect. The fate of all creatures now rests in the paws of one small mouse, if only he can find the courage and strength to become one of the Templar knights himself.
---
Elfquest by Richard & Wendy Pini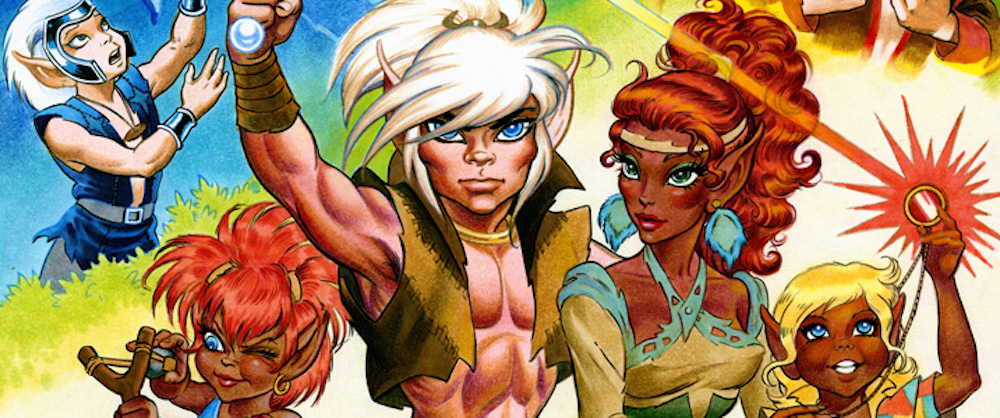 Discover the legendary Elfquest! Created in 1978, Elfquest continues to capture the imaginations of readers young and old. Chief Cutter and the Wolfriders are driven from their forest home by the threat of annihilation. As they wander an ever-changing landscape inhabited by excitable humans – and other odd creatures – they discover other elf tribes as well. Alliances are forged, enemies discovered, and savage battles fought in this epic fantasy adventure! This edition boasts 720 pages, collecting the entirety of what is now known as "The Original Quest" in stunning black and white, including an extensive gallery of concept art, pinups, and covers, with commentary from series creators Wendy and Richard Pini.
You can check out the first volume of this classic fantasy series for free with a Comixology subscription!
---
Nimona by ND Stevenson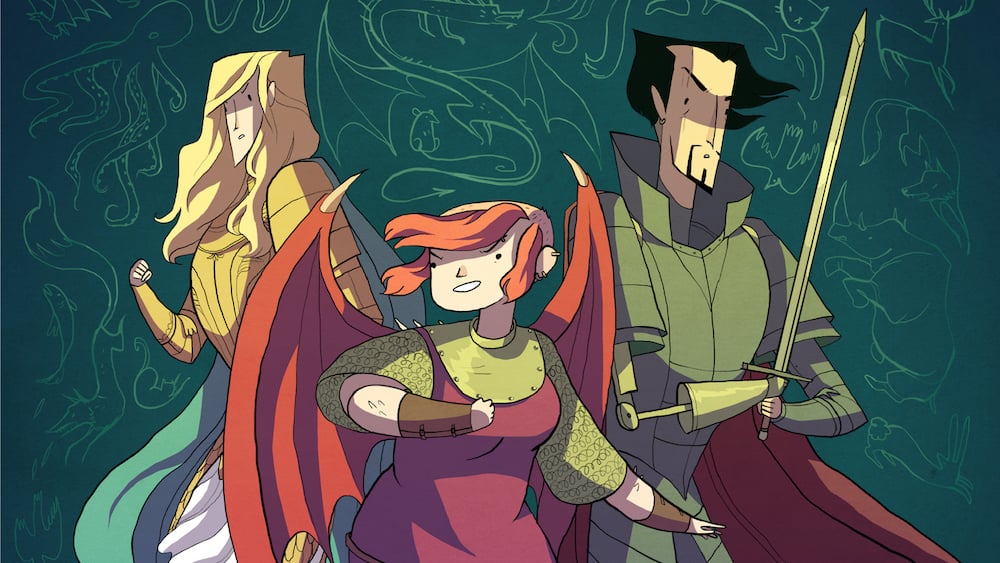 Nemeses! Dragons! Science! Symbolism! All these and more await in this brilliantly subversive, sharply irreverent epic from Noelle Stevenson. Adapted for audio, this brilliant production is perfect for the legions of fans of the webcomic and graphic novel and is sure to win Noelle many new ones. This full-cast audio edition is performed by Rebecca Soler, Jonathan Davis, Marc Thompson, January LaVoy, Natalie Gold, Peter Bradbury, and David Pittu and features original music by Loren Toolajian, with sound effects throughout.
Nimona is an impulsive young shape-shifter with a knack for villainy. Lord Ballister Blackheart is a villain with a vendetta. As sidekick and supervillain, Nimona and Lord Blackheart are about to wreak some serious havoc. Their mission: prove to the kingdom that Sir Ambrosius Goldenloin and his buddies at the Institution of Law Enforcement and Heroics aren't the heroes everyone thinks they are. But as small acts of mischief escalate into a vicious battle, Lord Blackheart realizes that Nimona's powers are as murky and mysterious as her past. And her unpredictable wild side might be more dangerous than he is willing to admit.
You can also read this award-winning graphic novel for free with a Comixology subscription!
---
Birthright by Joshua Williamson, Andrei Bressan, & Adriano Lucas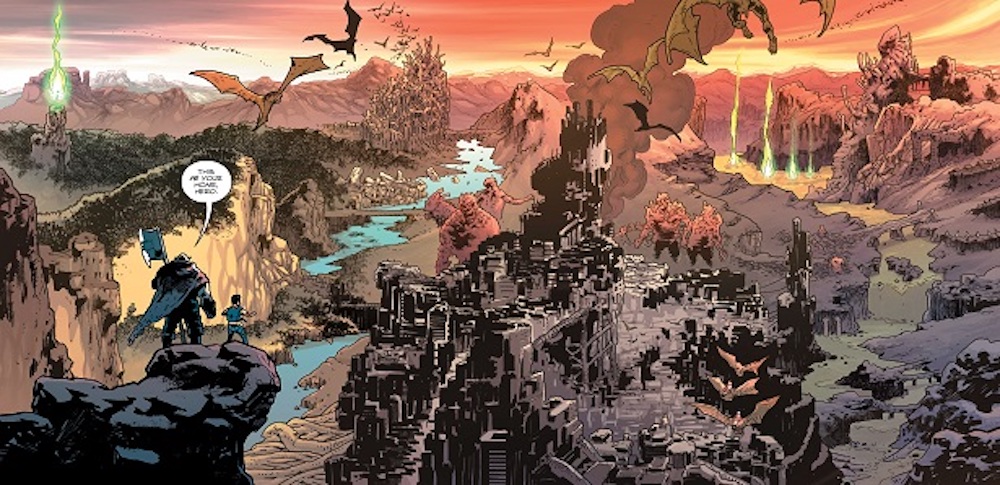 For the Rhodes family, losing their son was the most devastating thing that could've ever occurred… but it couldn't prepare them for what happened when he returned.
Read this modern-day fantasy but the writer of Nailbiter for free with a Comixology account.
Subscribe to our newsletter!
Get Tabletop, RPG & Pop Culture news delivered directly to your inbox.
---
The Autumnlands by Kurt Busiek & Ben Dewey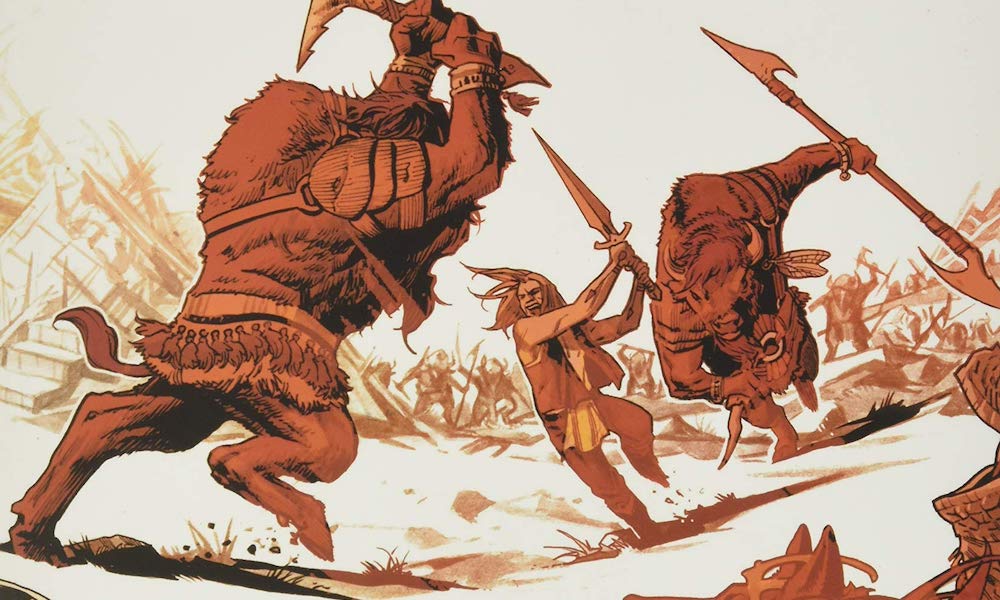 When the wizards of the Autumnlands reach through time to bring back a legendary hero, they don't get the savior they expected. But in a shattered, besieged city, he's their only hope of survival-and possibly their entire world's, as well.
The first volume of this book is also free to read with a Comixology subscription.
---