'All Quiet on the Western Front' Trailer Featuring Daniel Brühl Takes Us Back to WWI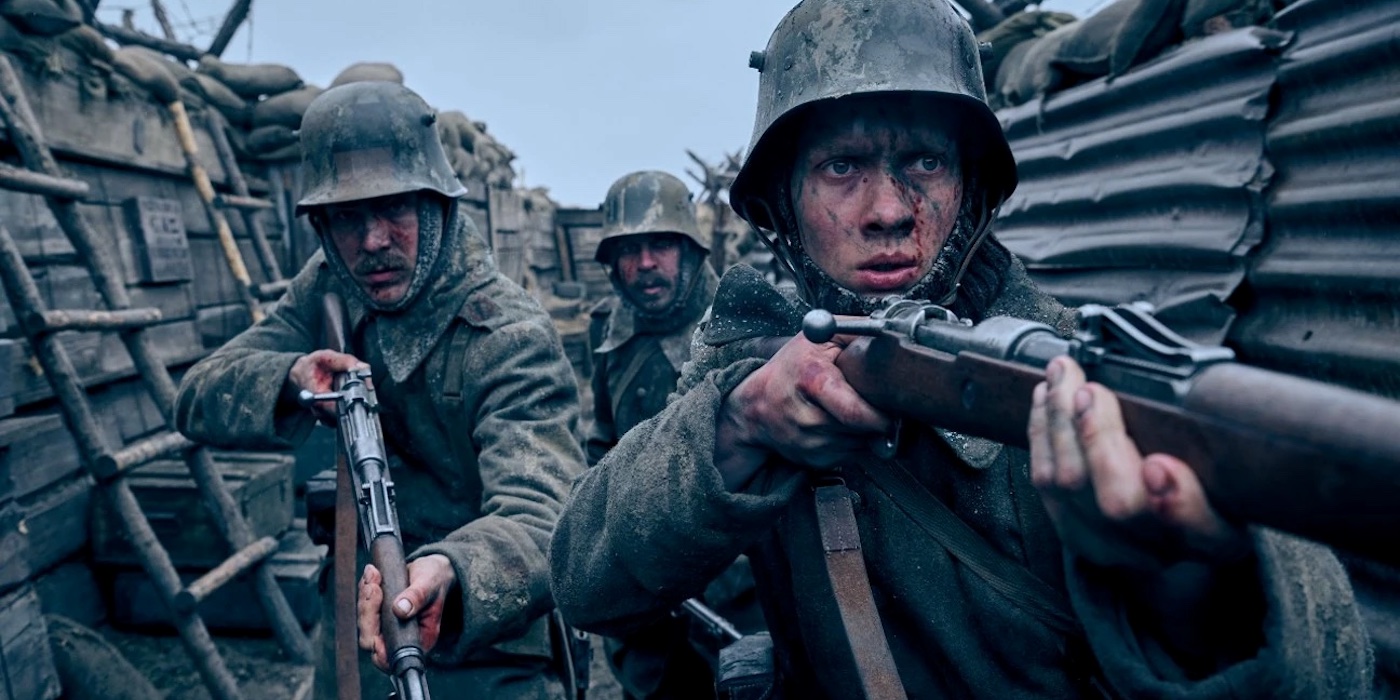 All Quiet on the Western Front returns to the big screen for the first time in nearly 100 years – at a time when we need its message.
All Quiet on the Western Front is a masterpiece that examines the dangers of blind nationalism and the effect war has on soldiers' lives long after the fighting is done. Author Erich Maria Remarque (below in uniform) served in the trenches of World War I, he used his own experience to create infantryman Paul Bäumer and his life.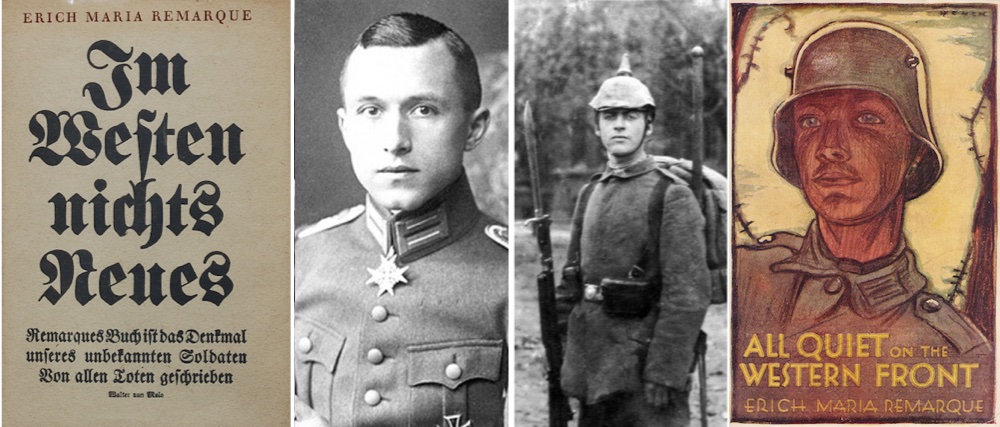 After the book's publication in 1929, it was banned across Europe and burned by the Nazis for its anti-war message. For the same reason, it was held up by pacifists and activists who were against the start of WWII raging across Europe. It is a novel that's continued to be relevant in the decades following its publication. Even now.
"I am young, I am twenty years old; yet I know nothing of life but despair, death, fear, and fatuous superficiality cast over an abyss of sorrow. I see how peoples are set against one another, and in silence, unknowingly, foolishly, obediently, innocently slay one another." – Paul Bäumer in All Quiet on the Western Front
All Quiet on the Western Front Details & Cast
Director Edward Berger has won the German Film Award for his work. Cinematographer James Friend has won multiple BAFTAs and other awards. Germany has chosen it as their official contender for next year's Academy Awards ahead of the film's world premiere at the Toronto International Film Festival.
Felix Kammerer stars as Paul Bäumer, and Daniel Brühl is playing an unnamed German diplomat negotiating Germany's surrender in the last days of the war. The cast also includes Albrecht Schuch, Moritz Klaus, Aaron Hilmer, Edin Hasanovic, Adrian Grünewald, Devid Striesow, Andreas Döhler, Sebastian Hülk, Alexander Schuster, Luc Feit, Michael Wittenborn, Michael Stange, André Marcon, Tobias Langhoff, and Anton von Lucke.
The gripping story of a young German soldier on the Western Front of World War I. Paul and his comrades experience first-hand how the initial euphoria of war turns into desperation and fear as they fight for their lives, and each other, in the trenches. The film from director Edward Berger is based on the world-renowned bestseller of the same name by Erich Maria Remarque.
All Quiet on the Western Front arrives in German theaters on September 29th and in limited theaters elsewhere, before debuting on Netflix on October 28.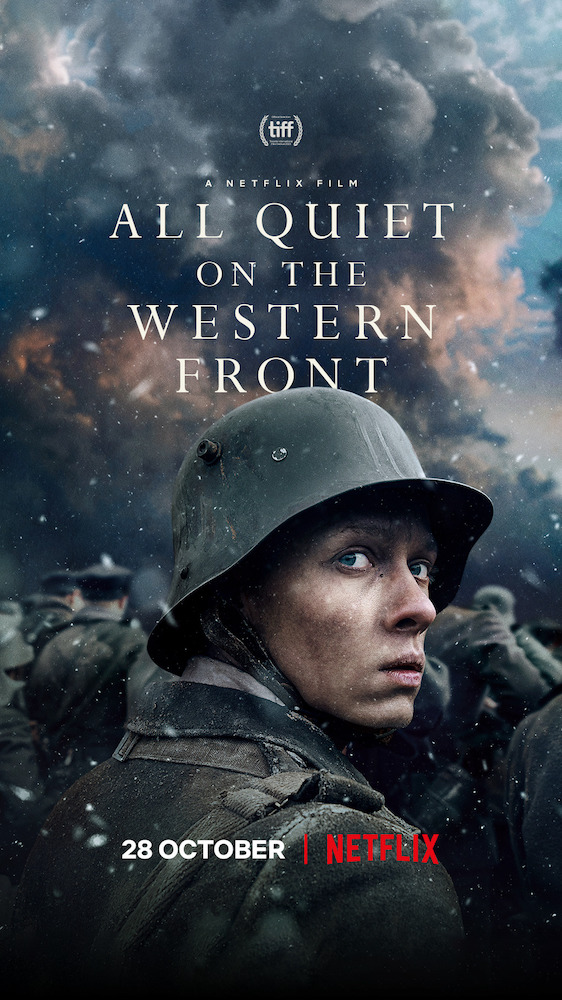 Subscribe to our newsletter!
Get Tabletop, RPG & Pop Culture news delivered directly to your inbox.