Celebrate the She-Devil With a Sword: The Essential Red Sonja Reading List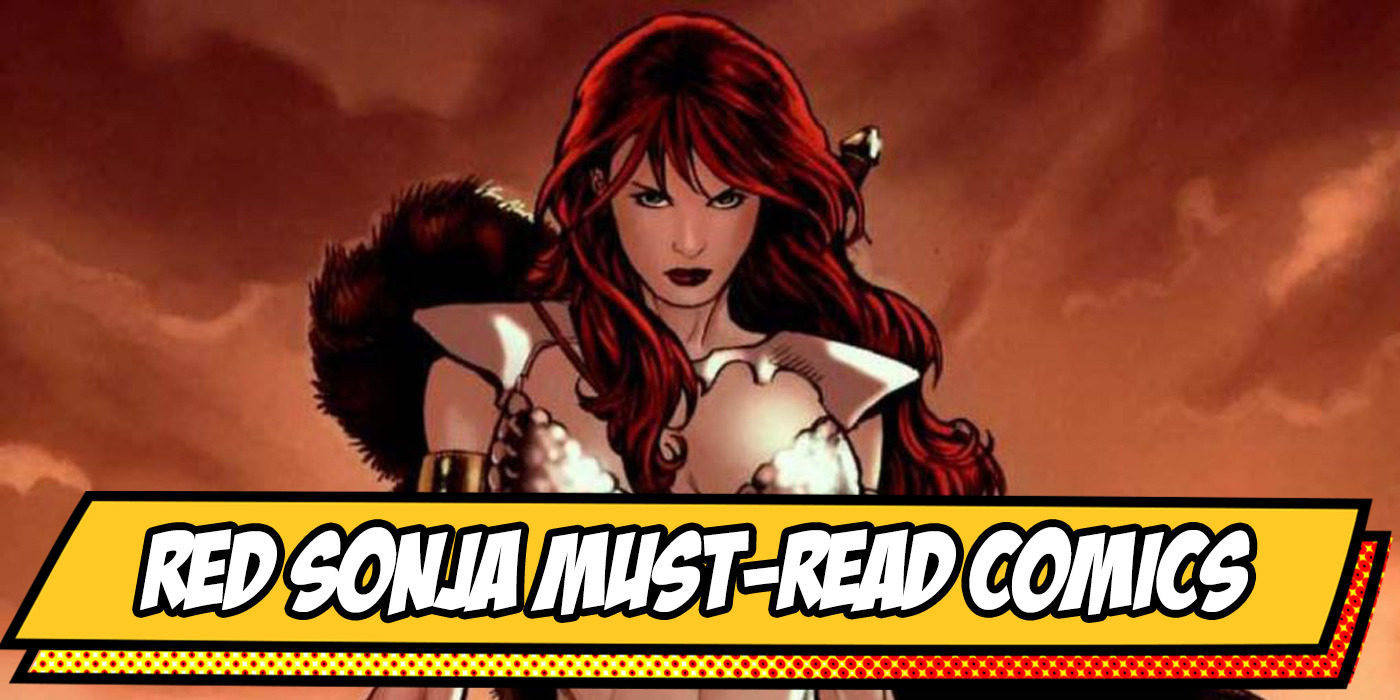 She's a fierce and fiery warrior who can hold her own against the infamous Barbarian Conan. Have you read all of these Red Sonja comics?
After several generations have passed, the She-Devil with a Sword is finally getting the live-action reboot she deserves. She's a badass warrior babe who can drink and cross swords with the best – just ask our boy Conan. Wanna know everything there is to know about this Barbarian beauty? Read these Red Sonja comics to get started!
As always, we know that digital comics are very convenient. But if you see something you absolutely need to own in the meatspace, be sure to head to your local comic book shop!
The Adventures of Red SonjaVolume 1 by Roy Thomas, Bruce Jones, Frank Thorne, & More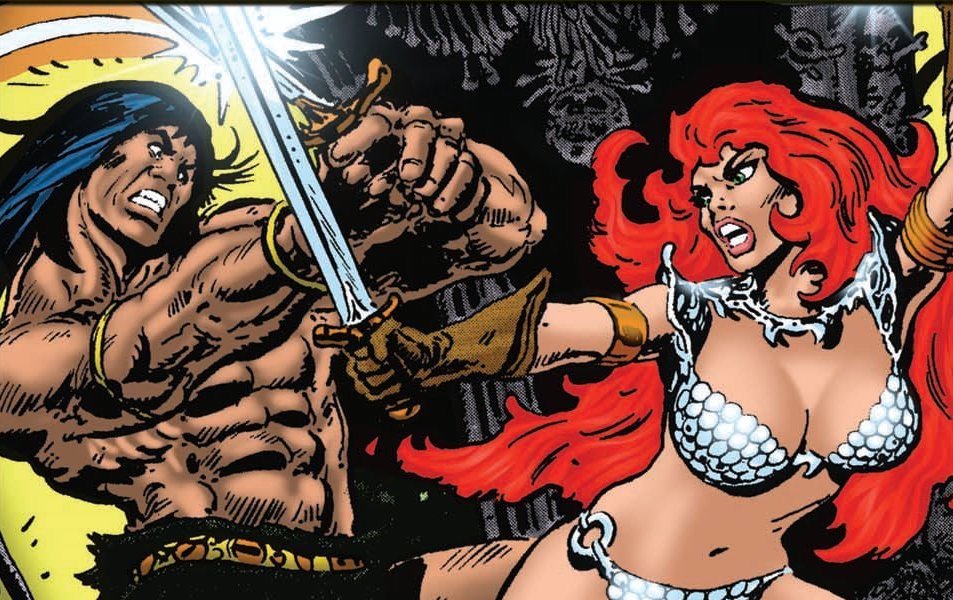 An all-new Edition of the best-selling ADVENTURES OF RED SONJA VOLUME 1 COLLECTION featuring the classic Marvel Comics Adventures of the She-Devil with a Sword — featuring newly remastered interior color art! Containing the Red Sonja tales from Marvel Feature #1-7, these tales are where it all begins, and help set the stage for the current Red Sonja series from Dynamite! Colorist Jose Villarrubia will be specifically re-mastering Neal Adams story for this collection. Plus, legendary Red Sonja writer and form Marvel Editor-in-Chief, Roy Thomas, provides an introduction!
You can read Marvel's first collection of classic Red Sonja stories for free with a Comixology subscription.
---
Red Sonja: Queen of Plagues by Gail Simone, Walter Geovani, & Jenny Frison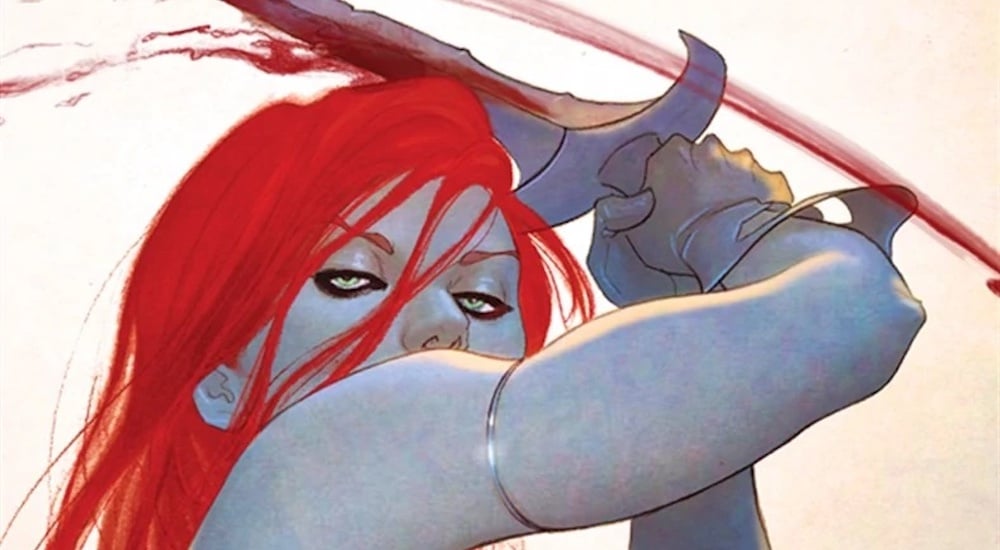 Red Sonja, the She- Devil with a Sword, intends to pay back a blood debt owed to the one man who has gained her respect… even if it means leading a doomed army to their certain deaths! Who is Dark Annisia, and how has this fearsome warrior accomplished what no god nor demon has been able to do: force Sonja to her knees in surrender? An epic tale of blood, lust, and vengeance, "Queen of Plagues" takes Red Sonja from the depths of her own grave to the heights of battlefield glory.
This is volume 1 in Gail Simone's run, and it's also free to read with a Comixology subscription.
---
Red Sonja: She-Devil With a Sword Volume 1 by Michael Avon Oeming, Mike Carey, & Mel Rubi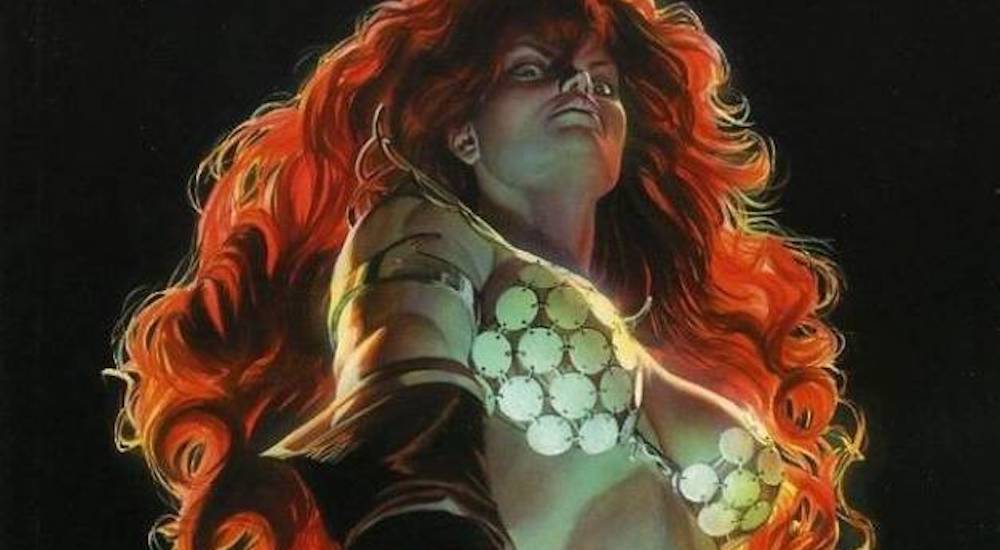 Know also, O Prince, that in the selfsame days that the Cimmerian did stalk the Hyborian Kingdoms, one of the few swords worthy to cross with his was that of a warrior-woman out of majestic Hyrkania. She, the mother of vengeance, hunter of evil, all fear for your souls… fear the RED SONJA!
This volume 1 is also available for free with a Comixology subscription.
---
Red Sonja/Conan: The Blood of a God by Victor Gischler & Roberto Castro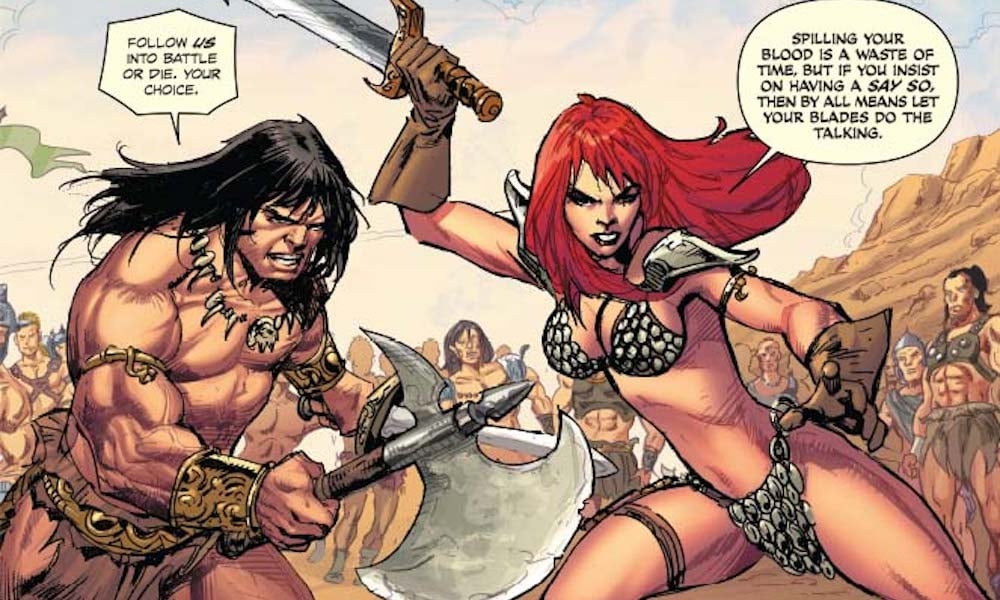 Red Sonja, the fiery She-Devil with a Sword. Conan, the relentless barbarian from Cimmeria. The two legendary heroes of the Hyborian Age are reunited once more, captains in a mercenary army drawn together to wage war on an evil sorcerer. With good swords at their side and loyal men at their backs, Sonja and Conan believe themselves more than capable of defeating Kal'Ang, an ambitious herbalist whose power resides in Blood Root experimentation… but little do they know, a shadow of the past has returned, a foe both familiar and fearsome whose secret goal is nothing short of divinity!
You can also read this graphic novel for free with a Comixology subscription.
---
Sonjaversal Volume 1 by Christopher Hastings & Pasquale Qualano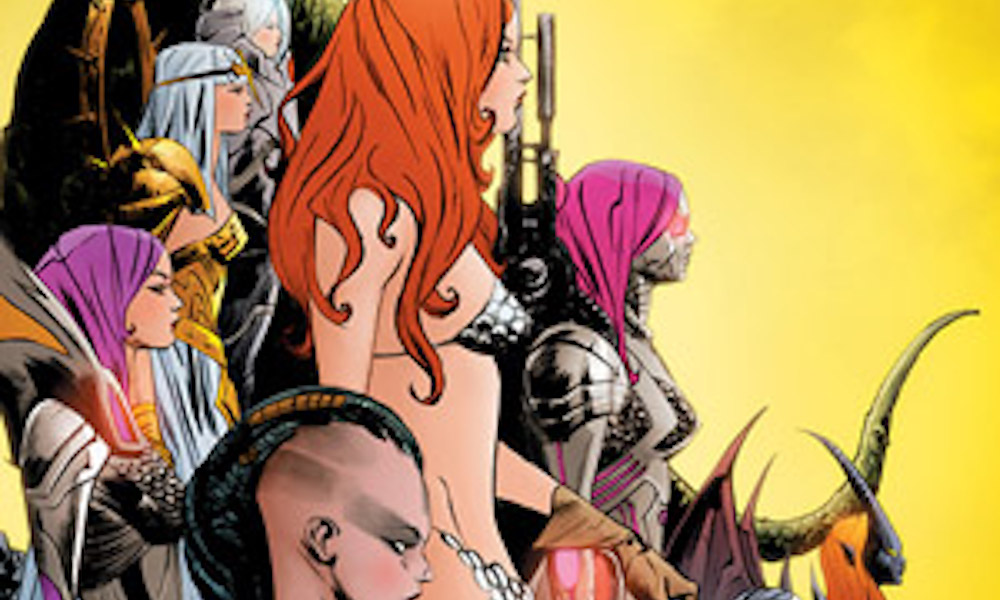 BEHOLD, A TALE OF INFINITE SONJAS.
RED Sonja, BLUE Sonja, GREEN Sonja, ORANGE Sonja, SAINT Sonja, HELL Sonja…and ENDLESS MORE.
Subscribe to our newsletter!
Get Tabletop, RPG & Pop Culture news delivered directly to your inbox.
Across dimensions, a greedy god comes calling for every Sonja, to pay their debt. What do they each owe? SONJA'S MUST KILL SONJA'S. It is up to RED Sonja to determine which Sonja's are friend, foe and…DINOSAUR!?"
---